The Giro d'Estonia: 3,000km in three weeks to cheer on the pros
While most of us were sitting comfortably on the couch watching the Giro d'Italia unfold, seven Estonian riders were experiencing the race in an entirely different way. Over three weeks the group rode 3,000km from Krakow, Poland to Milan, Italy, passing through eight countries along the way. Why? To challenge…
Heading out the door? Read this article on the new Outside+ app available now on iOS devices for members! Download the app.
While most of us were sitting comfortably on the couch watching the Giro d'Italia unfold, seven Estonian riders were experiencing the race in an entirely different way. Over three weeks the group rode 3,000km from Krakow, Poland to Milan, Italy, passing through eight countries along the way. Why? To challenge themselves, to see the world by bike and to see Estonian rider Tanel Kangert in action at the Giro d'Italia. Here's ride co-organiser Rivo Sarapik's perspective on the ride his group calls the "Giro d'Estonia".
---
Our epic journey started on May 9 in Krakow and took us through Poland, Slovakia, Hungary, Croatia, Slovenia, Italy, San Marino and Switzerland. We covered roughly 3,000 kilometres and amassed 27,000m of climbing, including the famous Passo dello Stelvio (which was covered in 50cm of snow), the Monte Carpegna and the Mottarone.
It was the second time our team had embarked on a journey of this magnitude. Three years ago we rode from from Tallinn in Estonia to Paris on a journey we called "L'expédition du Tour de France". At that time we were riding in support of pro rider Rein Taaramäe (then Cofidis, now Astana).
This time around we got to fly the Estonian flag and yell encouragement to Tanel Kangert in our mother tongue on several days of the Giro, including stage 11 in Imola and stage 15 on the Madonna Di Campiglio.
The first half of the journey.
Besides those visits to the race, our days were filled with cycling. Our day usually started at 7am. We'd have breakfast, adjust the bikes as needed then pack up the camp together. Then we began up to 9 hours of cycling, stopping only to eat. As we weren't racing we set our own tempo – some days it was 30km/h, some days 25-27km/h. On rides like this it isn't necessarily the distance that's the problem; it's the tempo. Ride too hard and you can jeopardise your longevity.
The evening was for recovery; to get a massage, or just read a book. Cooking and other chores were equally spread between the members.
A tour like this is a challenge for the body and mind and one you need to train for. But on the other hand, life is very simple for three weeks: you sleep, eat and ride. The daily stresses of work and mortgage are left at home, freeing up plenty of energy to put into the riding.
So how did we prepare for such an adventure? From a training point of view there were different approaches — some spent 4-5 hours a week riding, some spent up to 30 hours on a combination of cycling, running and at the gym. For me personally, becoming a vegan in the last year is the single most important thing I did to prepare for this event. My recovery seemed to be quicker and I was able to drop some kilograms for the mountains.
Then there are preparations for the logistical and financial sides of the trip. Everyone on the team helped with the organisation and the total budget for the journey was roughly 7,000 euros (AUD $10,200), not including bikes as everybody had one already. We riders paid for about 60% of the trip and the rest was taken care of by a few selected partners (a local bike shop Hawaii Express, a car rental company 1autorent.ee, metal company Karmet Group, electricity company Artec Elekter, sports food provider Squeezy Sports Nutrition and so on).
The three biggest expenses were the fuel for the support cars, food for us riders (we were burning up to 10,000 calories per day) and, of course, accommodation. The financial manager of the trip, Raivo Sormunen, explained it best: "The cost of such a journey depends on what you expect – do you want five star hotels or is sleeping in a tent from time to time fine as well?"
The second half of the journey.
Even though we spent two of the three weeks in Italy, the other countries we visited also left their mark. As Tõnu Vahter said: "Slovakia and The High Tatras are just amazing to ride – snowy peaks watching you all day and you can climb a mild, 5-6%, or challenging up to 25% roads." Hungary was mostly flat, while Slovenia offered lots of rain and a memorable 7km climb to a rental house in Ravne pri Šmartnem after 180km of cycling and a crash caused by the treacherous conditions rain.
As enjoyable as the ride was, there were certainly bad moments as well. As we gathered to watch the finish of the Giro d'Italia in Milan half of our bikes were stolen from a locked trailer in the hostel parking lot.
Even though Giro d´Estonia is now finished our adventures certainly aren't. Our group is already talking about a ride to the Vuelta a Espana in the next few years …
Giro d'Estonia fast facts
Dates: May 9-31
Start: Krakow, Poland
Finish: Milan, Italy
Distance: 3,000km
Climbing: 27,000m
Riders: One female – Mari-Liis Juul and six males – Toomas Erikson, Kalev Albri, Rivo Sarapik, Tõnu Vahter, Raivo Sormunen and Kaupo Karja
Support crew: Ingrit Ernits (physiotherapist), Aadu Ernits (mechanic), Romet Karu (head of logistics) and Signe Sillasoo (head of communications)
Countries visited: Poland, Slovakia, Hungary, Croatia, Slovenia, Italy, San Marino and Switzerland
Crashes: 4, mostly road rash but also one twisted ankle
Days of rain: 5 out of 22
Longest day: 190km (stage 6)
Most climbing in 1 day: 2,800m
Most popular food for the riders: bananas, about 15kg a day
How to arrange a similar ride
Want to do a similar ride yourself? Here are some things we've learned along the way:
Support
Cyclists alone can't fulfil their dream. Somebody needs to take care of the logistics, as well as health. For the Giro d´Estonia we had a four-person support crew, spread between two vehicles. One car stayed with the riders in case something happened or somebody needed to be transported. The second vehicle — a small bus with a trailer — left in the morning and drove straight to the day's final destination to search for proper accommodation and shop for food.
There was enough room for equipment and riders in both of the cars — there were days where there was a need to transport everybody at the same time. The trailer also contained two large barrels of water, a barrel of gas and a stove so we could camp in the woods for a couple of days.
Accommodation
It's easier to accommodate 10+ people in the off-season (like May in Italy) than in the tourist season. There are more vacancies, more options to choose from and the prices are lower. The downside is that lots of places, especially in remote areas, are closed until June.
A great solution for a bigger group is to rent a house or flat. It can cost about 100-120 euros (AUD $145-$175) per night for 10-11 people. When the weather was good we stayed in campsites with a shower, Wi-Fi and washing machines. Camp grounds can cost half the price of a house. If you camp off the beaten track you can do it for free.
We didn't book any accommodation in advance as we knew the route would change day-by-day. Booking.com and signs near the road (for "agriturismo" or "campeggio") worked great for us.
Food
We took some things (flakes, canned meat etc.) with us from Estonia – it´s cheaper and some things are just a national specialty you can't find anywhere else. Everything else we bought from local supermarkets. As we cooked our own food we made it possible to feed 11 people in 3 weeks for about 1,500 euros (AUD $2,200).
The menu was quite regular – granola in the morning, sandwiches during the ride and rice/buckwheat/pasta with fish/meat and a big bowl of salad in the evening. Lots of fruits as well.
Those who wanted to use supplements like sports drinks and bars (by Squeezy Sports Nutrition). There was also a vegan (and gluten free) rider who ate just fruits, vegetables. The menu in the saddle consisted of bananas and dried fruits (goji-berries, figs, dates etc) while juices and coconut water helped with the liquids.
Mental support
We started team-building several months before the start, talking through the route and we discussed important matters daily during the ride. When something was bothering us we talked it out and resolved it. The tempo of the peloton was selected according to the weakest rider. When somebody felt they'd hit the wall he/she could step into the car.
Route
We aimed for secondary, smaller roads, and made a rough plan for the route in the winter. The real route was put together as we rode – sometimes the finish town we planned didn't have the facilities we needed.
A nice day would be about 150km (flat) or about 100km (climbing) – that gave enough time for riding and for everybody to have some time to look around, read a book and have fun.
The Giro
As we wanted to see the Giro d'Italia (and cheer on Tanel Kangert) we planned some of our stages around the race. The Giro is not as big as The Tour – that means less hassle, possibility to watch the finish close to the finish line (without waiting in one spot for the most of the day), fewer traffic jams and less time spent getting away after the finish.
On the other hand, a Grand Tour always means waiting – in the case of the Madonna di Capiglio we spent several hours waiting to see the riders coming.
We selected three stages to see – a sprint finish, mountain top finish and the grand finale in Milan. The sprint is probably the most boring – everything is over in less than a second. Mountains are more interesting as the tempo of the pack is slower and you can see your idols (and hopefully push them up the mountains as well).
The weather
The weather is something you can't plan but that can mess everything up. We saw snow and 30C+ in one day so it's wise to pack for winter even if it's the middle of summer, especially when going to the mountains. The Stelvio had a snowfall of 50cm a couple of days before we reached it. You can keep yourself warm when ascending but descending without proper winter clothing can mean frozen toes, fingers and, if you're unlucky, crashing.
Time
As time at the tour is limited it is wise to plan as much as possible prior to the start. The route, food, options for accommodation — it helps and saves a lot of time later. Every day had some unexpected issues to take care of. For example, on one day a member of the team twisted his ankle and needed to be transported to hospital for an X-ray about 80km from the camp.
Insurance
It's wise to insure both health and equipment. As mentioned, five of our bikes were stolen at the finish in Milan, from the parking lot of the hostel. Money can't replace the memories we made on those bikes but it can ease the pain a little.
The people
One of the perks of a trip like this is meeting people you would normally never meet. As we were riding in pouring rain in Slovenia on day 7 of the trip, a local ex-cyclist stopped us, invited us to a local cafe and bought us a cup of warm coffee. "I know what it means to ride in such conditions", he explained. Those unplanned moments are some of the most memorable.
Photo gallery
[ct_caption_style width='1024px']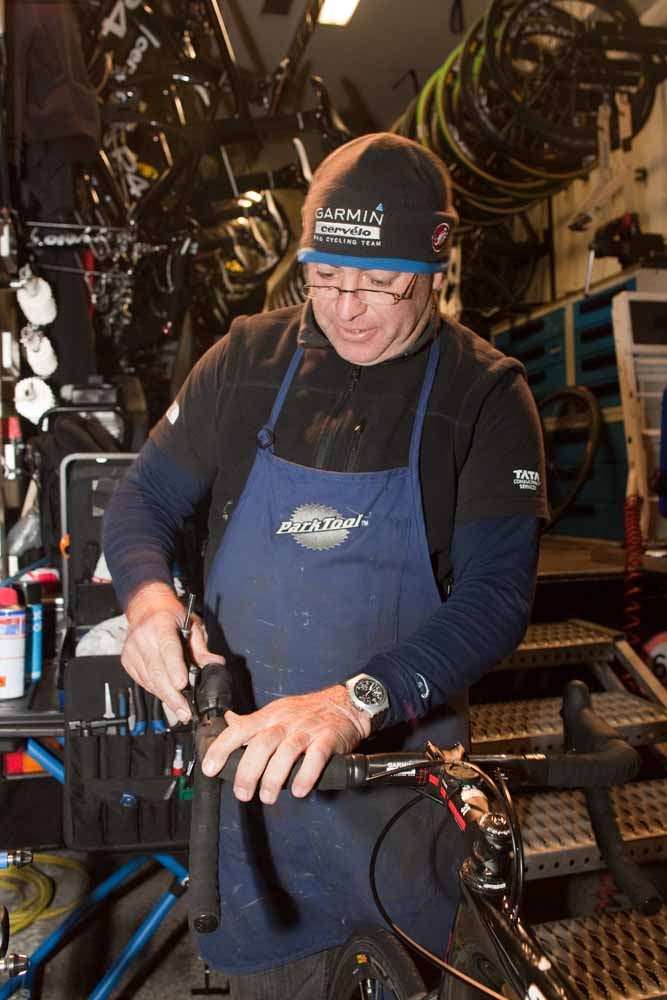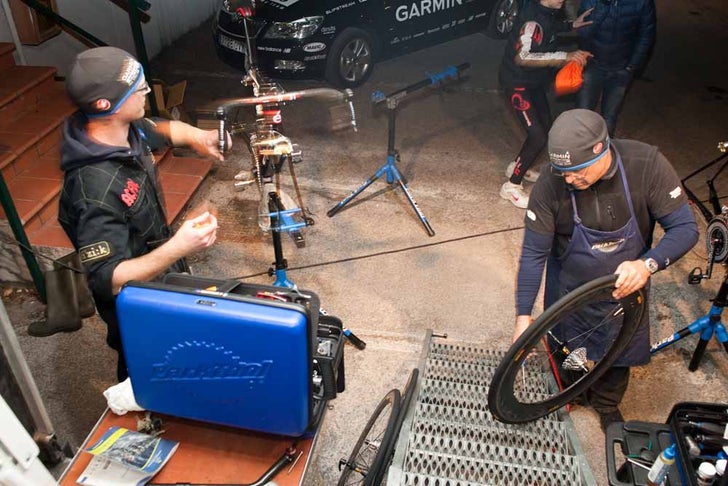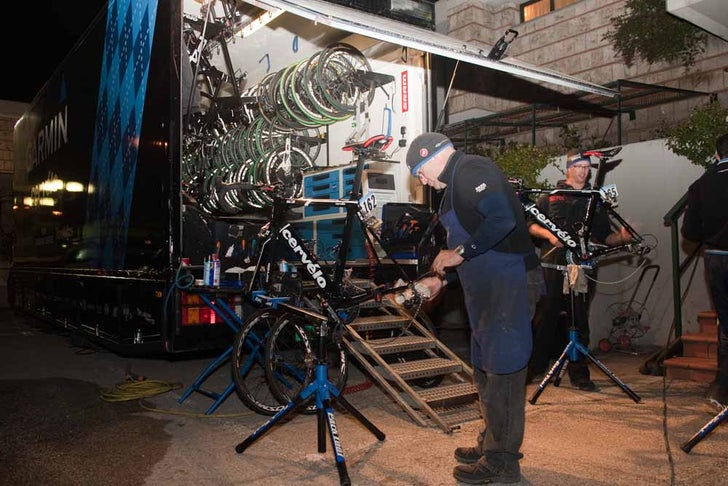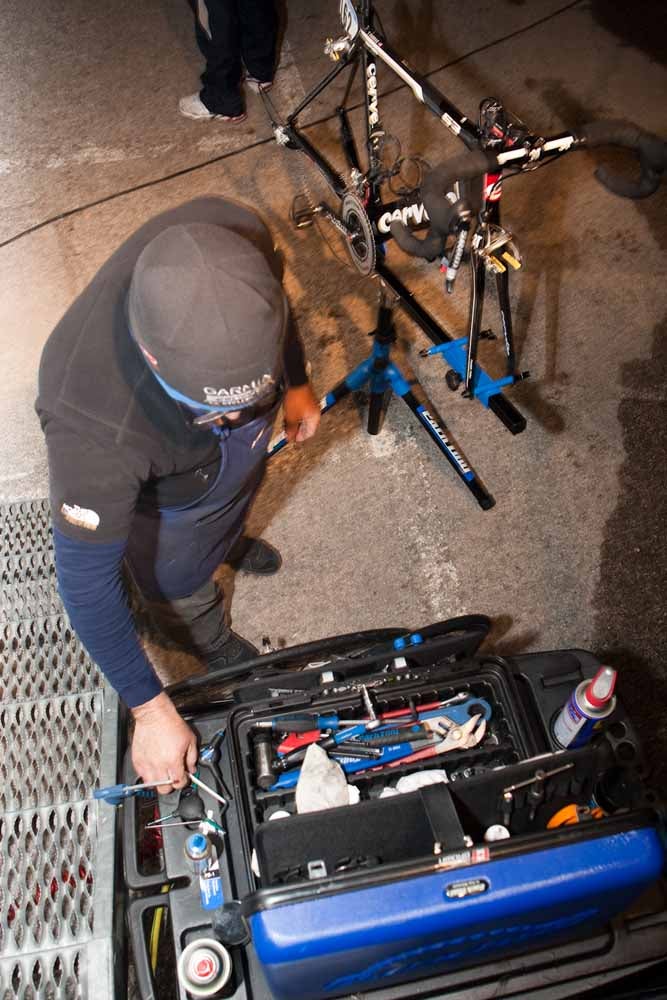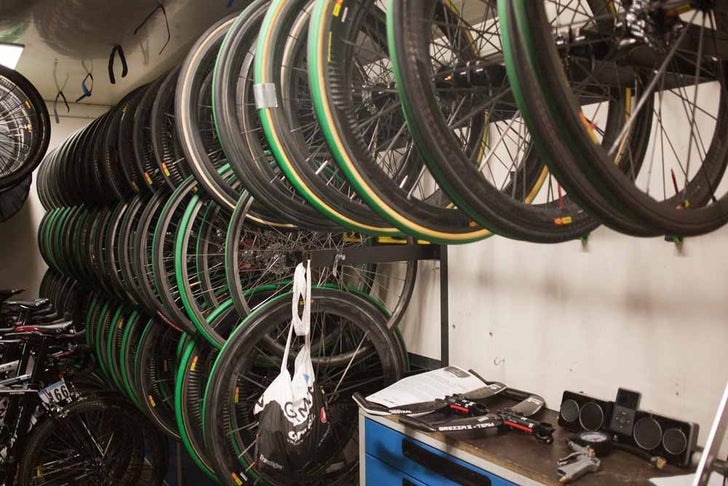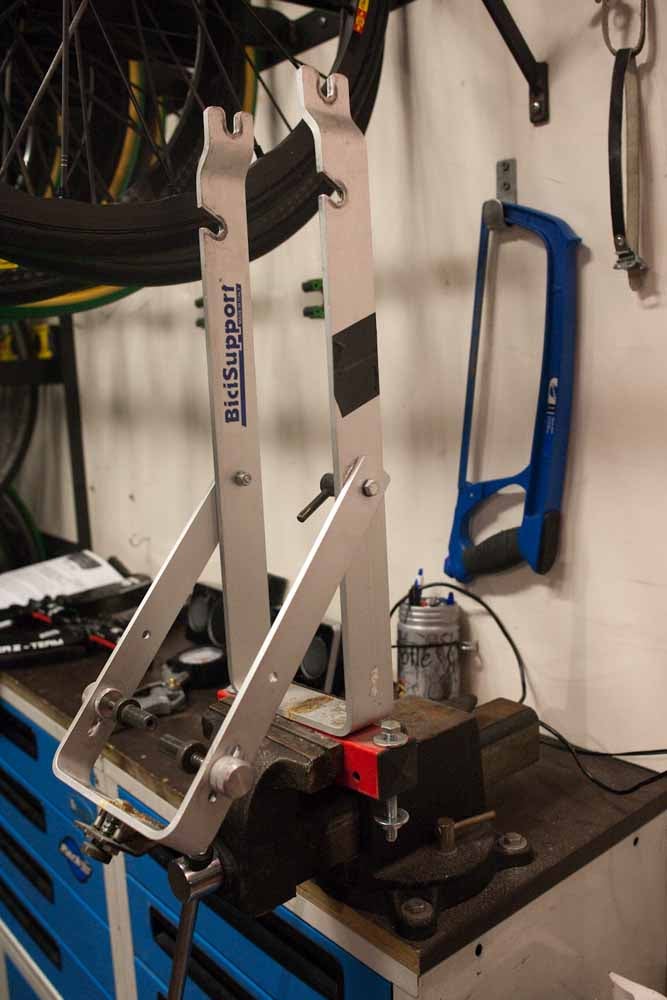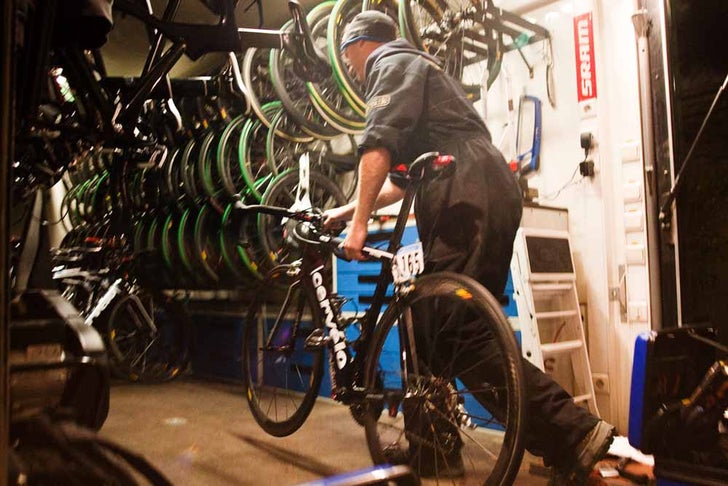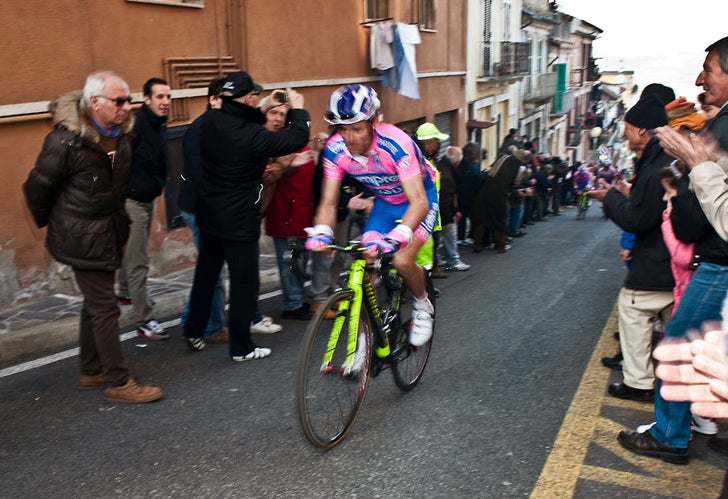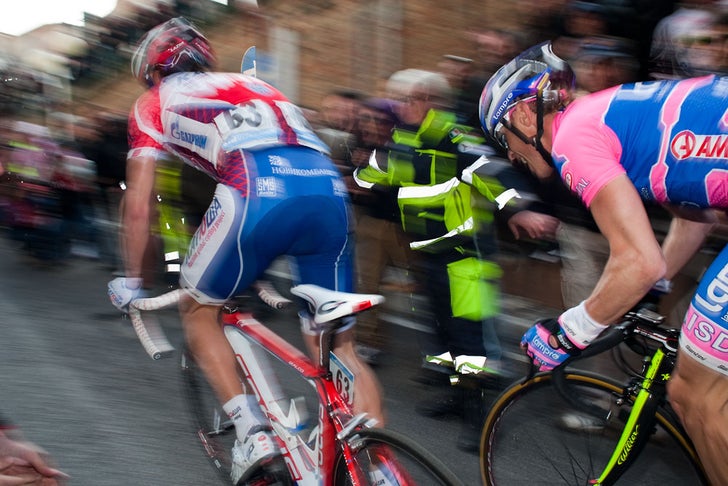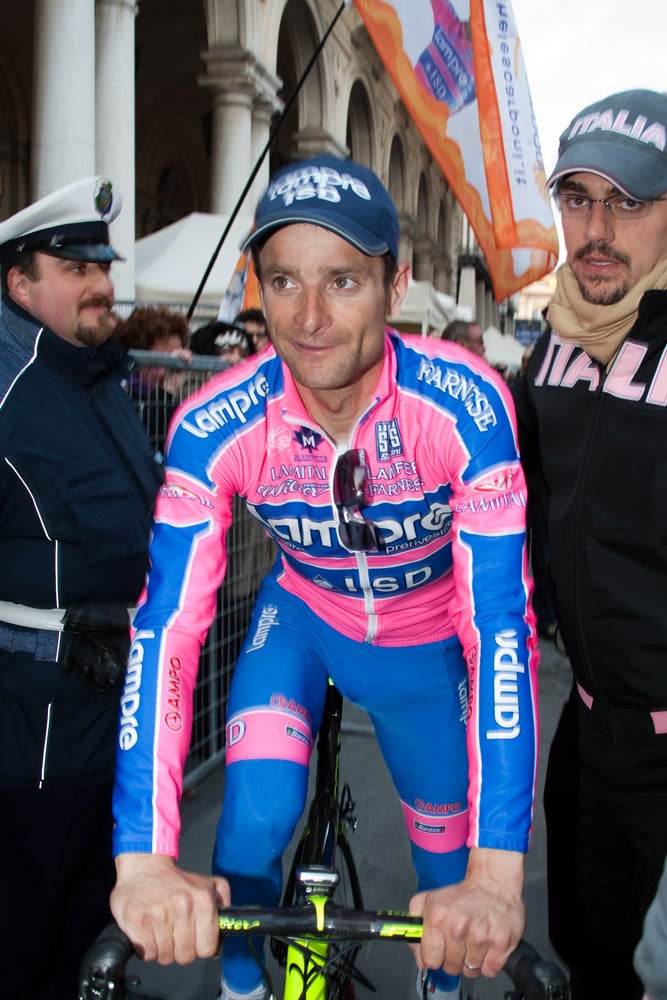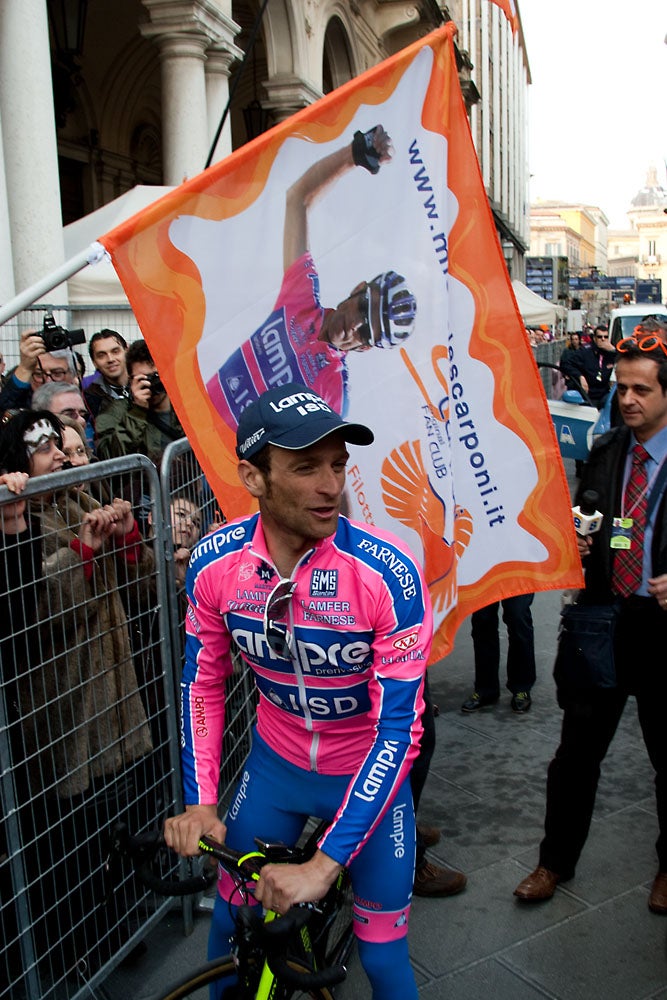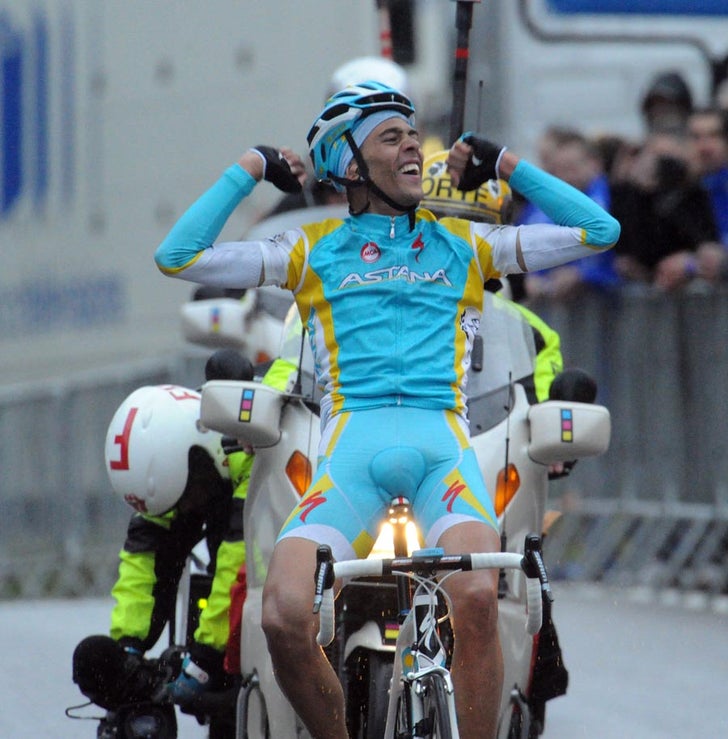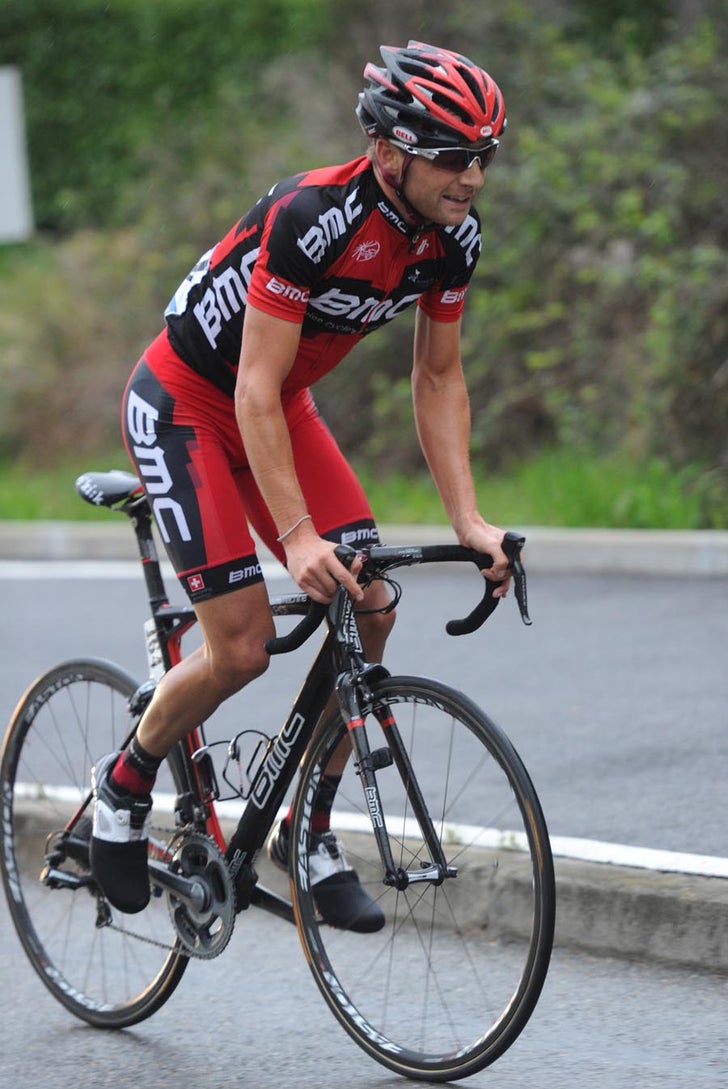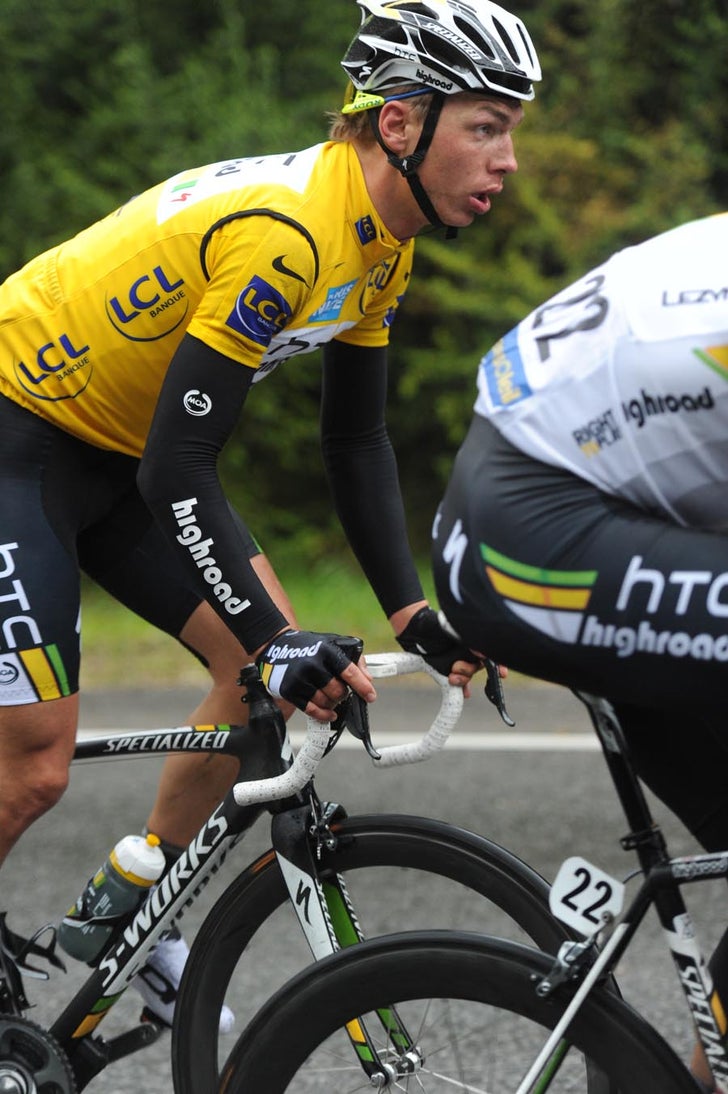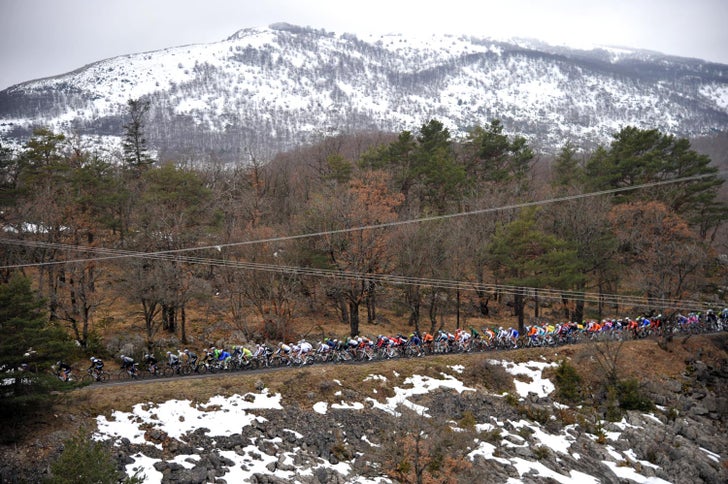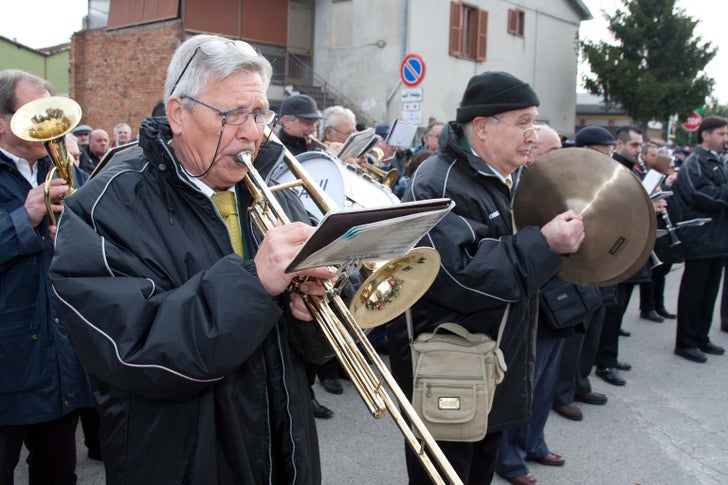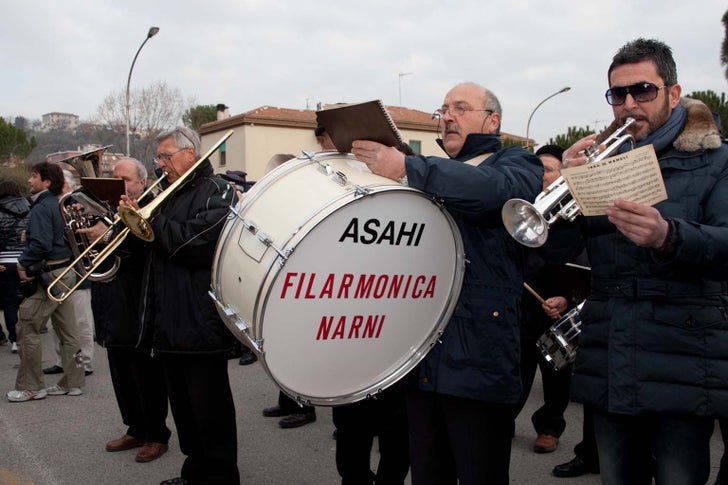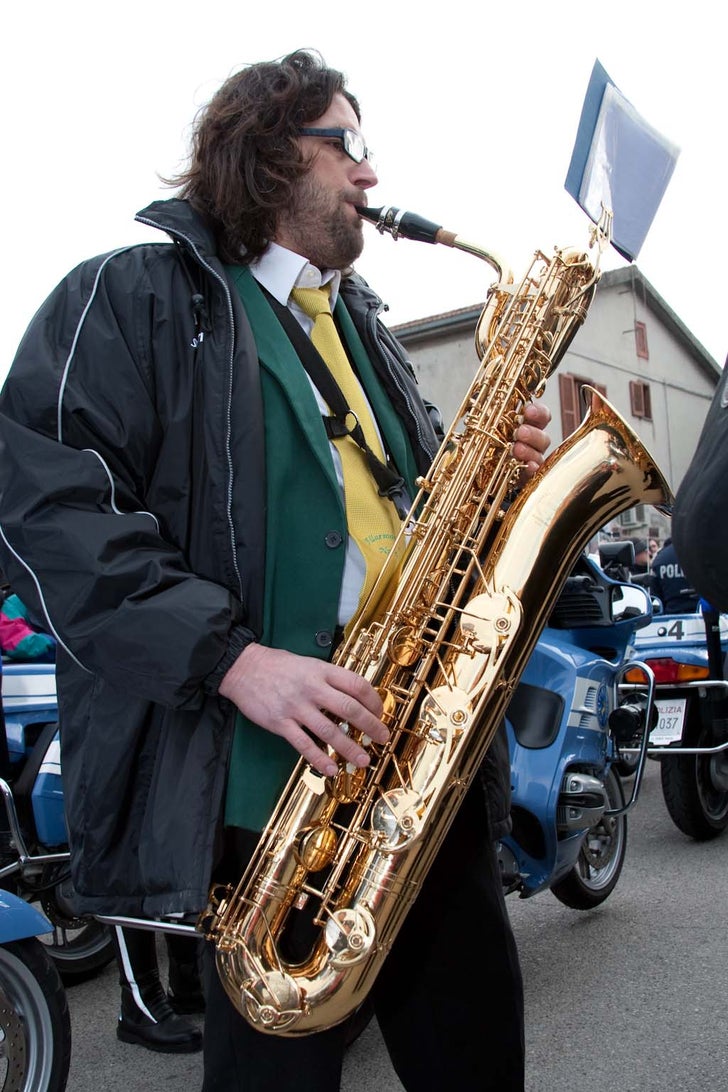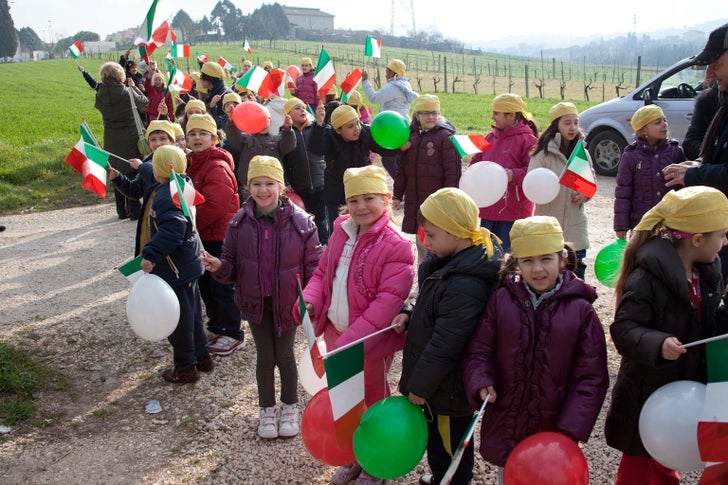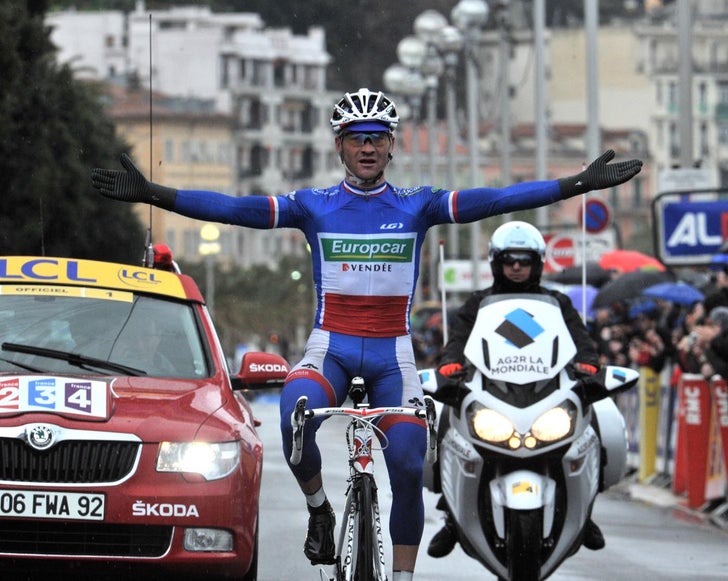 [ct_highlight_box_start]You can read more and see more photos from the trip here.[ct_highlight_box_end]