Teravail Telegraph tire review: A fast all-arounder
Teravail's first road tire eschews dirt for the tarmac and does a surprisingly good job of it.
Heading out the door? Read this article on the new Outside+ app available now on iOS devices for members! Download the app.
The Teravail road tire lineup doesn't look particularly road centric. It consists of the Washburn, a gravel tire with a slick center section, and the Rampart, a slick tire they brand specifically as an 'allroad' tire. Their dirt-centric formula has worked well for the company, even if their current lineup was missing something for folks who prefer pavement.
Now comes the Teravail Telegraph tire, which the company unabashedly calls a "performance road tire." 
Teravail's Telegraph tire is a focused lineup, with just two tire sizes, two casing construction options, and two sidewall colors. We had a fair bit of time riding the Telegraph tire in both 'Light & Supple' and 'Durable' casings prior to its release, revealing a tire that excelled just about everywhere, even if it didn't stand out in one particular place.
What's in a Telegraph?
The number of decent road tires in the 30 mm tire size is slowly growing, between the Vittoria Corsa N.EXT, Grand Prix 5000 S TR and recently announced Grand Prix All Season TR, Schwalbe Pro ONE among others. 
The Telegraph follows in a long line of Teravail tires that come in two casing constructions: a lighter version called Light & Supple and another called Durable. Both are essentially the same casing, though the Durable casing incorporates a belt of woven aramid fiber reinforcement at between the tread and the inside of the tire.
The casing itself is relatively supple for a tubeless-ready tire, with plenty of pliability in the hand. Teravail says it is a 120 TPI casing that is new for the company with the aim of taking the durability and longevity they've aimed for in the high-volume gravel and allroad space, but with a more responsive ride feel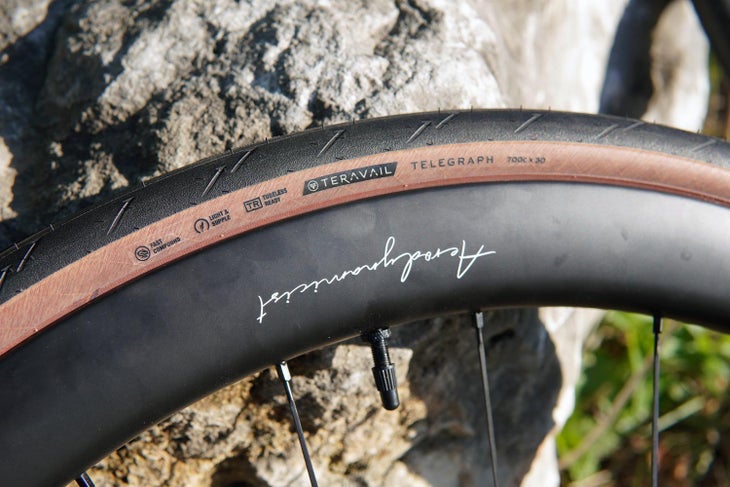 Outside is a relatively smooth tread with light boomerang-shaped siping on the sides of the tire. Teravail could've left the tire completely slick with no change in performance, but the extra little boomerangs are a nice visual touch.
My Teravail Telegraph 30 mm tires weighed in at an average of 330 grams each for the Light & Supple in Tan. The 30 mm Durable casing with a Black sidewall weighed 365 grams each. Teravail does not list a suggested weight, but these are roughly on par with claimed weights from more durable road tires.
These 30 mm labeled tires measured 29.8 mm with a 20 mm internal width and 31.1 mm on a 25 mm road rim. 
Telegraph riding impressions
I am of the opinion that for a majority of riders, a 28 mm tire is the absolute minimum tire they should be on. But for folks who are willing to trade a touch of pace for a whole lot more comfort, a 30 mm tire is a great choice that still fits a majority of even the most race-oriented road bikes. The Telegraph fits right into that.
Installing the Telegraph was fairly straightforward. Both tire options seated with a floor pump with a little bit of massaging, and both held air easily with about 50 mL (2 fl oz) of sealant on both a hookless rim with a 25 mm internal and a hooked rim with a 20 mm internal.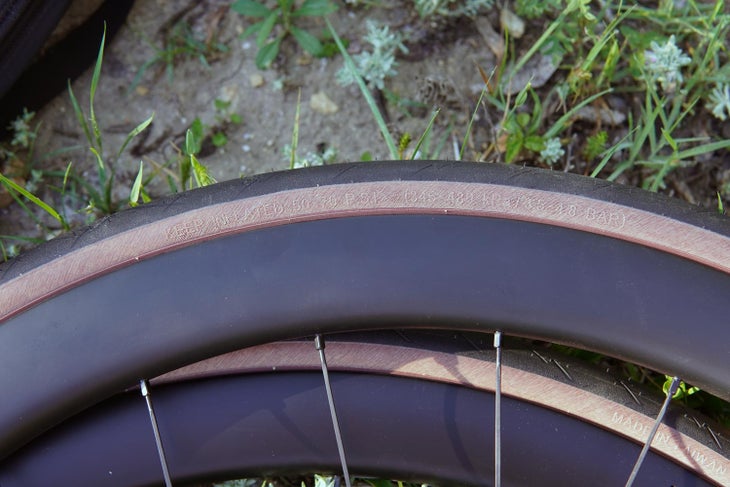 As mentioned, there are two versions of the Telegraph. I was able to ride both options and found they were surprisingly similar in ride feel at higher pressures. Both roll smoothly, though the Light & Supple option of course offers a slightly smoother ride experience at the same tire pressure. 
Additionally, both offer excellent dry grip. That kind of dry grip – along with the knowledge of having a wider 30 mm tire to back up that grip – adds a whole lot of confidence to really push it through descents. And importantly in a relatively flat central Texas, I felt more confident pushing through corners that seemed dusted over than I would on my normal road tire.
Perhaps that's a placebo, but the tires never let go. I'll take it.
The differences between the two tires really started to show as you dropped pressures down further. I preferred the Light & Supple tire a bit more at lower pressures because they seemed to spin up quite a bit quicker than the Durable option, whereas it felt like the rolling resistance ramped up considerably the more I let out the tire pressure.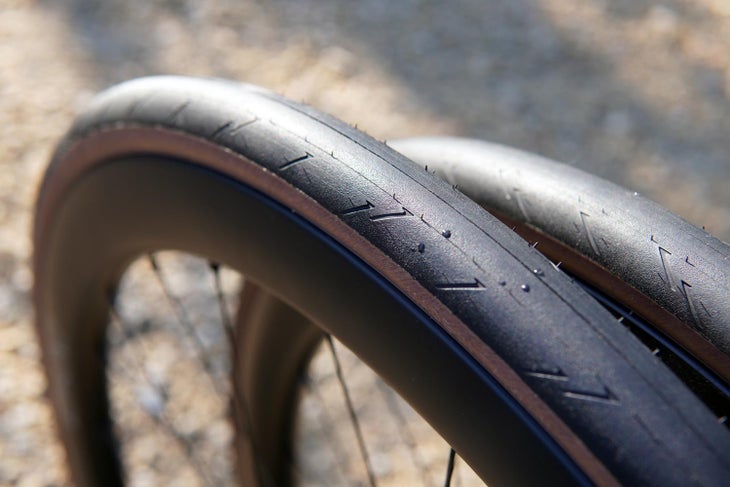 If I were to choose a tire for myself, I'd go with the Light & Supple version. Though both roll smoothly, the Light & Supple option was slightly better, and felt more willing to get up to speed around a corner or in a sprint. 
How does the Teravail Telegraph compare to the competition? 
I don't have much experience on wider 30 to 34 mm slick tires, but compared to the Continental Grand Prix 5000 or Pirelli P Zero Race TLR in a 28 mm width, the Telegraph compares well. Neither casing is as fast as those options, but frankly, I didn't expect the Telegraph to be faster anyways. Those tires feel just a bit zippier and more willing to get up to speed, but again, neither is in a 30 mm width.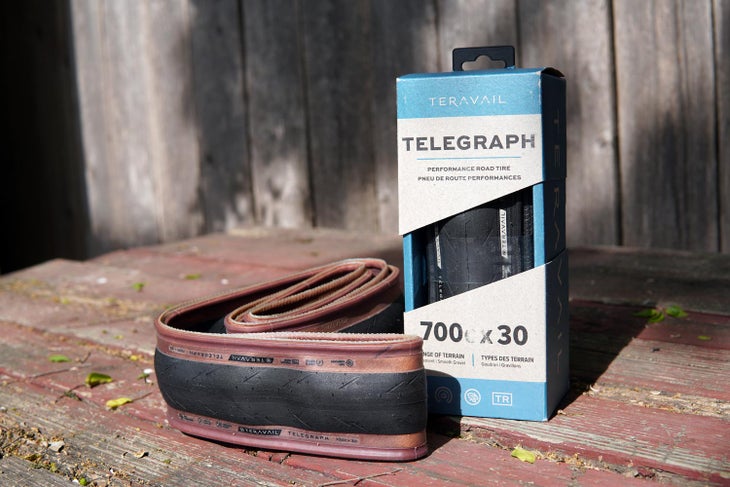 Conclusion
I came away surprised by the Teravail Telegraph. The tire doesn't stand out in any one way, but it rolls well, it inspires quite a bit of cornering confidence, and it was a tire I didn't have to think too seriously about. Teravail says the Telegraph price is "starting at $70;" if that's the case, then the price undercuts a number of other options, making the tire a much more compelling option.
What was more impressive was that I was happily riding 30 mm tires on my road bike. I didn't feel any slower and I definitely felt more confident rolling down chip-seal roads. And for the first time, the wider tire width made me want to grab the road bike with wider tires rather than the narrower tires I perceived to feel faster.
So while the Teravail Telegraph may not stand out in any particular way, it made me a believer in wide road tires. I suspect it will do the same for you. 
Price: undetermined, but "starting at $70" / € NA