Amgen Tour of California — Stage 6
Palmdale — Big Bear Lake (115.7 miles/186.3 km)
Friday, May 18
Start: 10:25 a.m. Pacific
Earliest Estimated Finish: 2:59 p.m. Pacific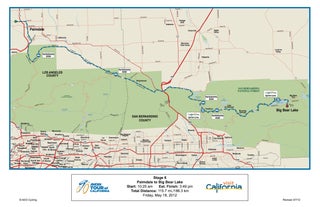 The Big Bear stage in this year's Amgen Tour is difficult to characterize. It could turn out to decide the podium or it could be an appetizer for the following day, which finishes up Mount Baldy.
The peloton will feel the effort of Friday's time trial as it leaves Palmdale and aims toward the Angeles National Forest. After a brief stay on the highway, the route breaks off on to Mount Emma Road for the first climb of the day. After a quick descent, the riders will climb to the first KOM point at the Mountain High Ski Area — a 12-mile climb to a 7,000-foot summit.
Riders will descend into Wrightwood before attacking the Rim of the World Highway, which brings them into the Big Bear area. The field will climb the northern route up the iconic climb, topping out more than 7,000 feet in elevation at the Snow Summit ski area. On paper, it's a big day, but it's followed by a massive effort the following day, meaning the favorites may be holding back a bit on the Big Bear climb.
This stage may be ripe for a breakaway to win, though much depends on who tries to get a jump — the field will be weary to surrender too much time this late in the race. The right collection of names low down on the classification could get a long leash, however.
U.S. road champ Matthew Busche (Radioshack-Nissan) scouted the Big Bear climb earlier this year, but couldn't see 10 meters in front of him due to fog. "I think by all accounts that's going to be a hard stage for sure," Busche said. "It's just up and down all day; I don't think it's going to be much flat."
For the sprinters, this could be a matter of merely finishing the stage with an eye toward Sunday's Los Angeles finale. In 2010, the Big Bear climbs wiped the sprinters from the race.
"Just making it through the two big days back-to-back will be really tough," Hanson said. "It's just a matter of surviving."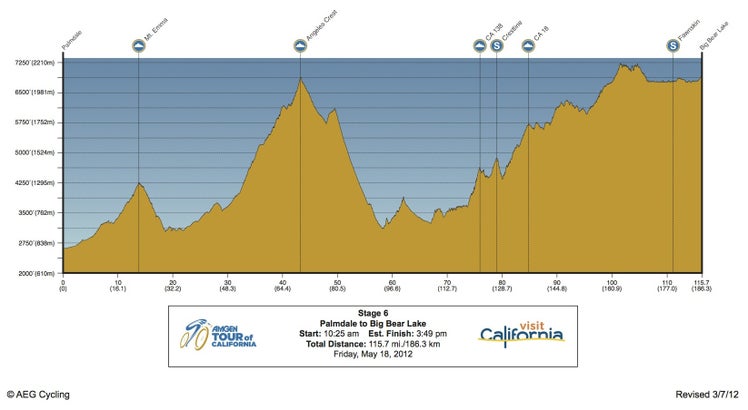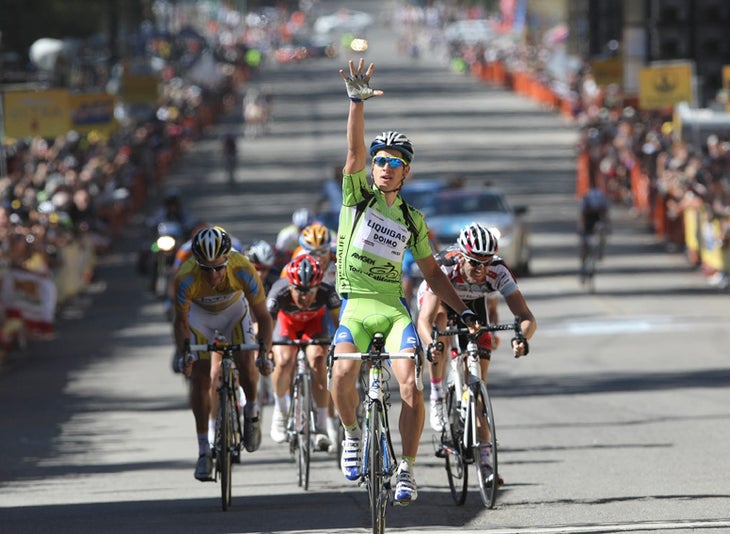 Peter Sagan tops Rory Sutherland in Big Bear Lake in 2010. Photo: Casey B. Gibson | www.cbgphoto.com