Life as a bike jockey: Going, going, went for it
Judy Freeman's Olympic bid was a hard dream to let go of — and the battle cost her a tooth — but the other side isn't too bad
Heading out the door? Read this article on the new Outside+ app available now on iOS devices for members! Download the app.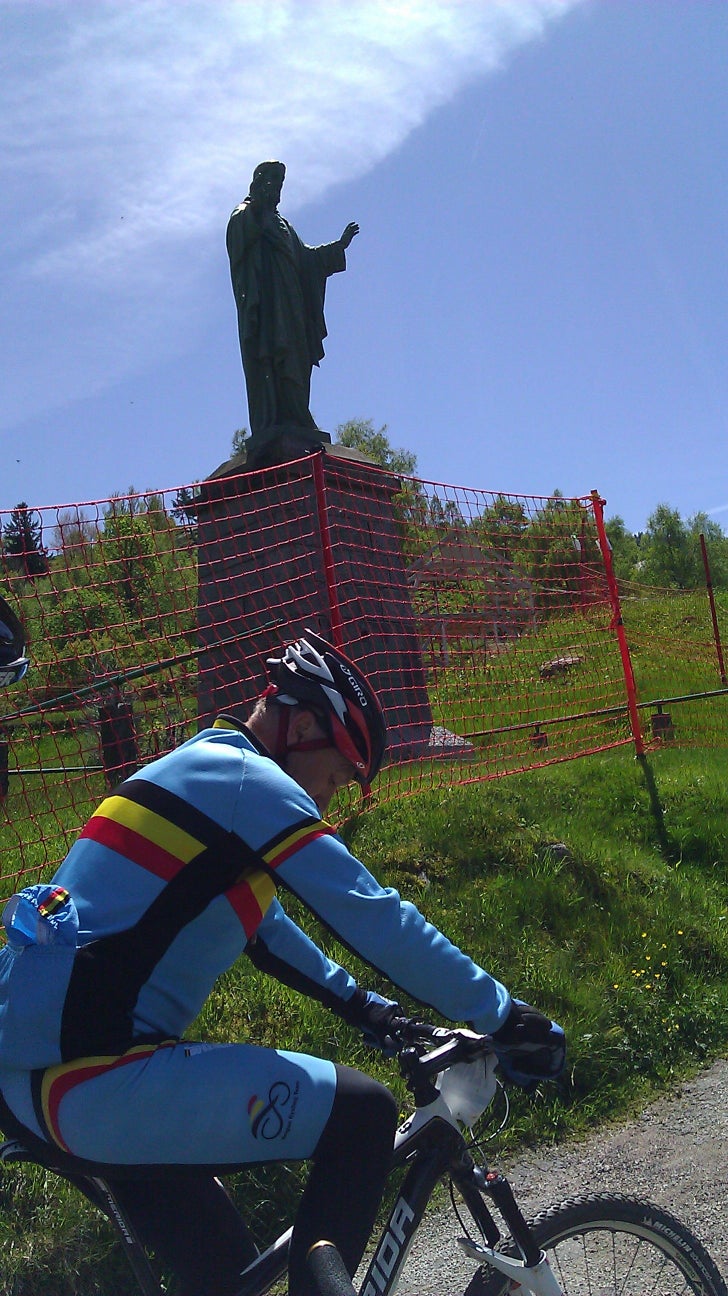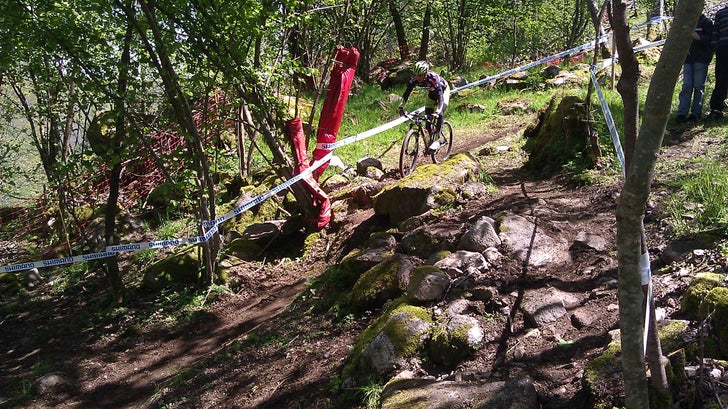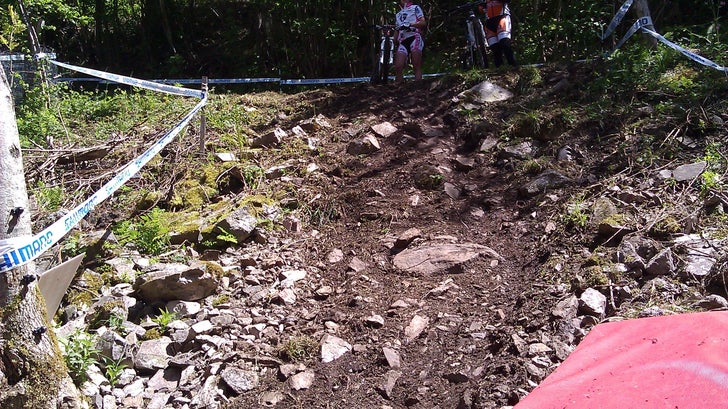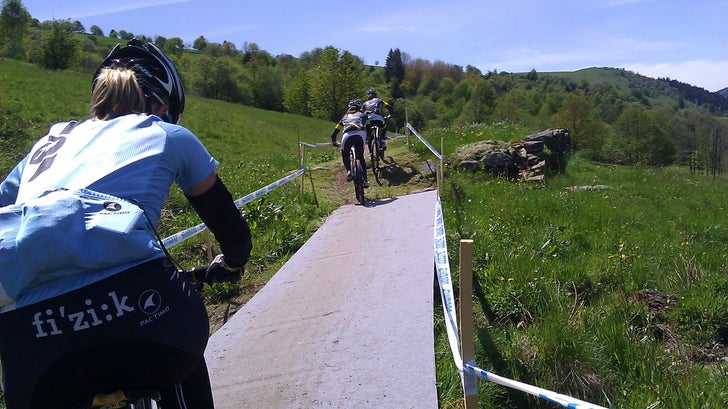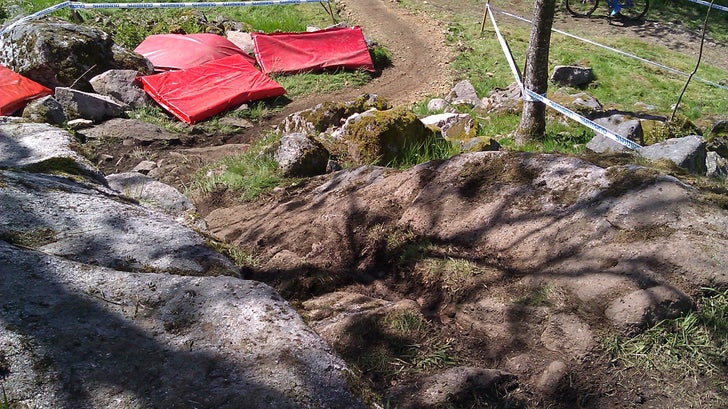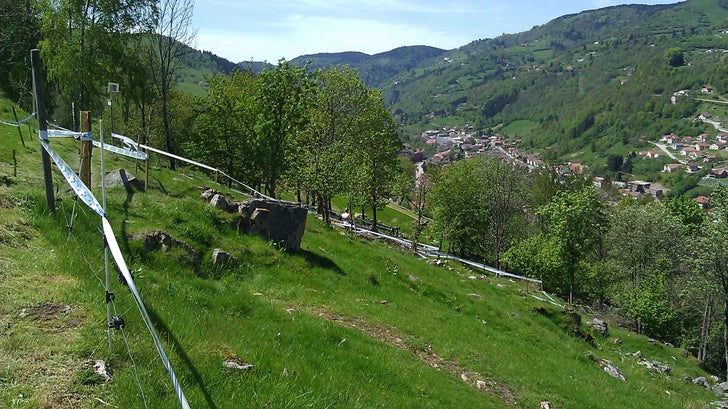 The U.S. Olympic bid came to a close last month in La Bresse, France. It was World Cup #4, and the last of the UCI races that USA Cycling would be using to make their selection for the 2012 U.S. Olympic Mountain Bike Team.
It's been a week, a trans-Atlantic flight and more than a few handfuls of Ibuprofen since the race. It's also been a little decompression time and a chance to process the last few months of fighting for a spot at the Olympics.
Hitted it
When I wrote back in February that I was going to take my shot at the Olympic team, I had an idea of what the next few months would look like, but it was just an idea. I knew the places I'd be going, but I didn't know what would happen once I got there. It's funny to look back on how things played out.
The start of my season was encouraging and exciting: a win at the Teva Winter Games Snow Bike Crit, second at the Mellow Johnny's Classic, a 32nd at the first world cup in South Africa from a back row call up. Things were looking up and I was feeling pretty positive about the flight plan.
Then there was World Cup #2 in Houffalize and my Alcapulco high dive act off a log stair. That was a bit of a downer. The following weekend at Sea Otter was poor in the results too, not to mention less-than-stellar cruising around with a new black eye and missing tooth.
I thought my luck was turning around the following weekend in Arizona at the Whiskey 50. I was riding strong and sitting in third place with a chance to win enough money to buy a new tooth. But then I double flatted and came in eighth. That was also sub-optimal.
World Cup #3 in the Czech Republic was a mixed bag. I wasn't feeling strong, but my 39th placing had me optimistic about the following weekend for the next World Cup.
But then there came that next race in La Bresse, France.
Rough day at the office
Sometimes you just have bad days, and the race in La Bresse was just this sort of day — the kind where your legs are donkeys and your technical skills have just gone AWOL (but you won't realize this fact till the descents).
The course was a technical one and, in terms of the number of spots that could trip riders up, I'd argue it was the most technical World Cup course of the season so far. The steep and technical climbs were especially taxing and unforgiving should you miss your line. And the muddied and rocky descents were twisty, pitted and demanded the strength that the climbs had already taken. Aside from the hillside traverses, opportunity to wreck was, quite literally, at every turn.
Technically speaking, I had shown up with a knife to a gunfight. Granted I wasn't the only one dismounting, but my lack of bike handling skills that day had me off the bike and running more often than I'd care to admit. Lugging my bike over rocks and jumping down muddy chutes, my race was half pedaling, half parkour.
And if that weren't enough, I crashed twice near the end of lap four just to keep it awesome. I'm lucky Lazer makes bomber helmets. Really, their next campaign should mention their melon buckets are 'Judy-proof'.
It was bloodied and with mud-packed helmet vents that I started lap five in La Bresse. I finished up the final lap with the sweep moto just behind me. Crikey, it was a hard race and a rough finish to my bid for an Olympic spot.
Back home
It's taken me a while to write. I'm generally an upbeat gal, but I got off the plane in Denver feeling battle-worn, defeated and like a big failure. I didn't just fall short of my goals, I got slapped around by a stretch of land in France that sent me and my new fake tooth packing back to the States. I didn't want to tell anyone about that.
But with a little distance, the perspective on things has broadened – and softened – a bit.
Strings attached
I didn't think I'd win a World Cup, but my goals were to ride much better than I did. Even if I was a long shot for the Olympic team, I had set my goals to get there. And the trouble began when I became attached to the outcome of those goals.
Goals are tricky. They require laser-like focus and optimism, but at the same time, a detachment to the outcome. If you don't let go, the ego can get overly involved and a whole slew of trouble can arise — like self-worth that fluctuates with results or a serious case of jerky-itis when things don't go your way. The list is endless.
I think it's a hard balance for a lot of riders. And it's one I'm obviously still working on. I didn't let it go and came home in a fog. I was lost in what didn't work out instead of being focused on what I've gained in living my dream.
The upside to the downside
It's been a hard few months but there are a lot of positive take-aways. I expected many of them, like getting to race bikes on crazy new trails, seeing new places and racking up a boat-load of frequent flyer points for an island vacation to tan my cyclist-white thighs someday.
But then there are the things I didn't expect…
Like how cool it'd be to see my friend Krista Park saddle up to race two World Cups with her shoulder practically duct-taped together because she really just wanted to ride it. Or how awesome it'd feel to have the love and support of my friends, family and sponsors on this journey, including those who got up at 2 a.m. to watch me race on TV – even if they'd never see me.
And there's the weird benefit to literally facing my cycling nightmare when I punched a whole in my grill. As much as it sucked, it was interesting to find it wasn't as bad as I feared, and it was nice to get that monkey out of the corners of my mind.
Finally, I didn't know how good it'd feel to know I believed in myself enough to go for my dreams; despite the odds, the obstacles and the fears, I said "F— it. I'm going for it."
The end but not over
Though the official U.S. Olympic team announcement won't come till June 15th, it's safe to say my 32nd, 62nd, 39th and 48th finishes on the World Cup circuit this year won't earn me a spot in London. But, as cliché as it sounds, it doesn't matter at this point, because somehow I already won.
The bid is over but the season isn't. Still lots more racing this year. Next stop is the Teva Games in Vail this weekend.
I'll keep you posted.
Thanks for reading.
---
Judy Freeman is a pro mountain biker out of Boulder, Colorado. She was nominated to the Olympic Long Team as a potential rider at the 2012 London Olympics. Freeman races for the Crankbrothers Race Club. Team sponsors for 2012 include Ibis Bicycles, X-Fusion suspension, Formula braking, SRAM shifting, Crankbrother components, Pactimo clothing, Fi'zi:k saddles, Continental tires, Rocky Mounts racks and Pearl Izumi footwear. Join her for her monthly column on Singletrack.com called "Life as a Bike Jockey." Also, be sure to follow her adventures on her Facebook athlete page.