Finding a solution to the bike helmet paradox
Why do you wear a helmet when riding your bike? For the vast majority of cyclists the answer is simple: safety.
Heading out the door? Read this article on the new Outside+ app available now on iOS devices for members! Download the app.
Why do you wear a helmet when riding your bike? For the vast majority of cyclists, the answer is simple: safety. It's an accepted fact that wearing a helmet can greatly reduce the chance of suffering a traumatic brain injury if you happen to crash or be involved in an accident. But what if you alter that query and ask, why do you wear the helmet that you wear? Suddenly things aren't so clear. Looks, color, ventilation, weight, even aerodynamic efficiency creep into the equation.
Be honest. Have you ever purchased a helmet because you thought it looked cool? Or you thought it would help keep you cool? Or make you faster? And all the while, you assumed that the helmet you choose was just as safe as all the other helmets on the market. The answer for many if not most cyclists is some form of yes. When it comes to bike helmets, safety is always a priority, but it may not always be the No. 1 priority. And this is true even at the highest level of the sport.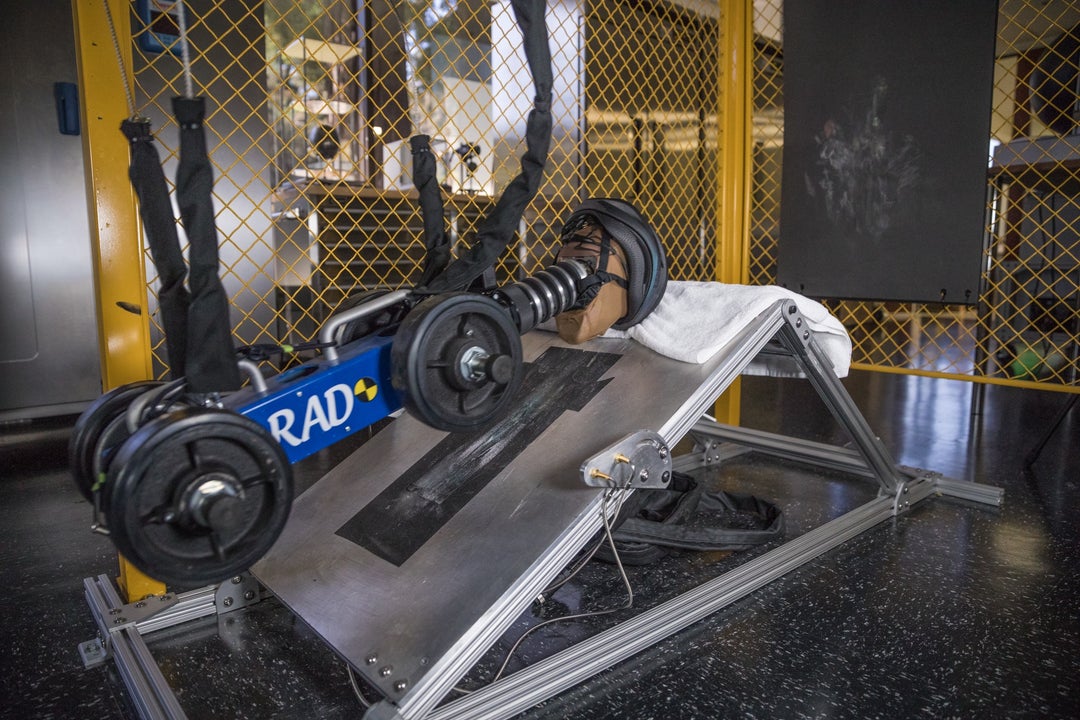 Take the well-known MIPS technology (aka Multi-directional Impact Protection System) where a slip plane attached to the inside of a helmet can help reduce the impact of rotational forces on your brain from angled impacts, like sliding out in a corner during a high-speed criterium or tumbling over the bars during a rowdy singletrack descent. There's good science out there that says MIPS works, and that no matter how much skin you may lose when you hit the deck, it can increase the odds that you'll walk away from a crash with your most important faculties still intact. Yet this safety technology has sometimes been a hard sell, even to the world's top racers who spend hundreds if not thousands of hours on the bike each year.
"It's been a challenge at times," admitted Eric Richter, brand manager for helmet maker Giro. "Of course safety is important to professional riders. That's why we put so much effort into advancing head protection, including the integration of MIPS into helmets. But for some of them, the slip plane affects fit or ventilation or sweat management."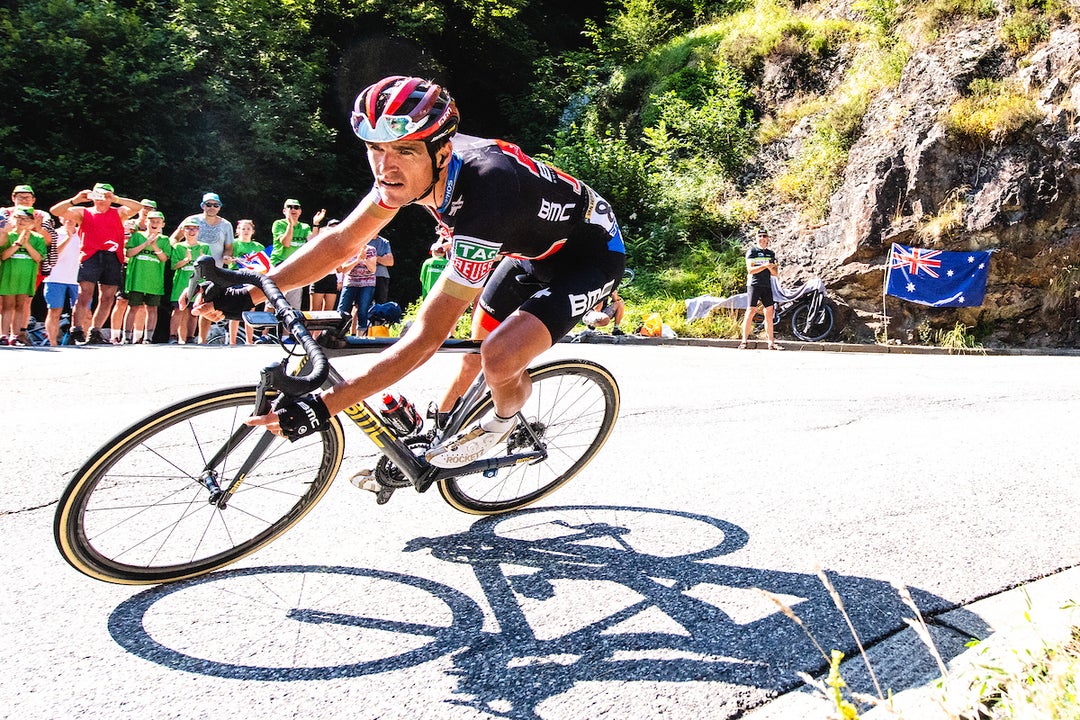 And when your livelihood depends on your performance on the bike, and the difference between a good and bad performance can come down to seconds, then it can be hard to just look past those compromises. Just listen to answers of three riders who recently wrapped up three weeks of hard racing around France.
Tejay van Garderen, Simon Gerrans, and Greg Van Avermaet all ride for the BMC racing team, whose helmet sponsor is Giro. When asked what they looked for in a helmet, the all listed safety first. But none said safety above all else. Van Garderen added comfort, breathability, and aesthetics as other important factors. "You've got to keep it looking fresh," he added.
Gerrans said it's nice to have a helmet that looks good, and that, "There needs to be a balance between the performance and safety features. You're not going to wear a motorbike helmet on a bicycle just because it's safer." Van Avermaet struck a similar note, giving his first nod toward safety before adding that, "It has to look good, too. And have a good fit, and be light and aero."
There's nothing surprising in any of these statements, but all are burdened by inherent contradiction. If safety is not both the No. 1 and only priority when choosing a bicycle helmet, then is the helmet you choose as safe as it can be?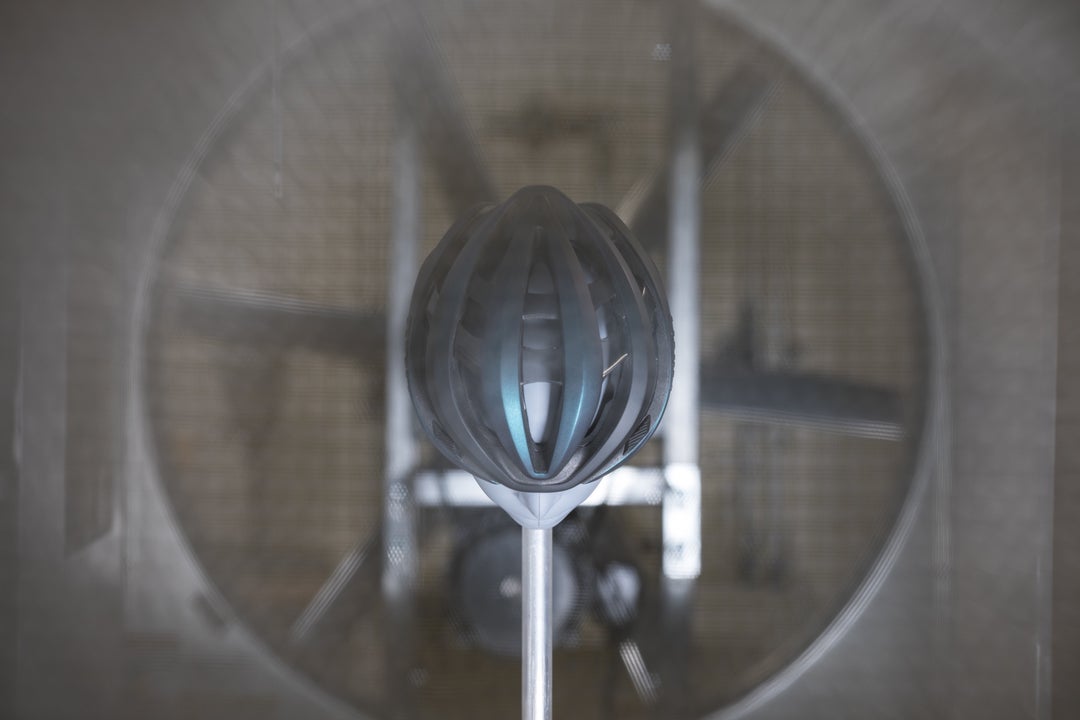 The team at Giro recognized this paradox, but more importantly took it as a challenge. What if there were no compromises? What if the most aero, well ventilated, best looking and comfortable road cycling helmet was also the safest?
"We knew that these professional racers were some of the most vulnerable riders," Richter explained, acknowledging that they actually fall down more than most cyclists, a notion born out in this year's carnage-filled Tour de France where BMC teammate Richie Porte crashed out for the second year in a row (thankfully not because of a head injury), and countless other riders also hit the deck. "It got to a place where we felt like helmets had almost become undervalued. We can't say that they will eliminate brain injuries because all accidents are unique events. But we truly believe in MIPS technology. We went into the lab and executed tests that showed it could significantly reduce the force being transmitted to the brain. So we had to figure out a way to get that technology onto the heads of these riders, which basically meant we had to make the technology disappear."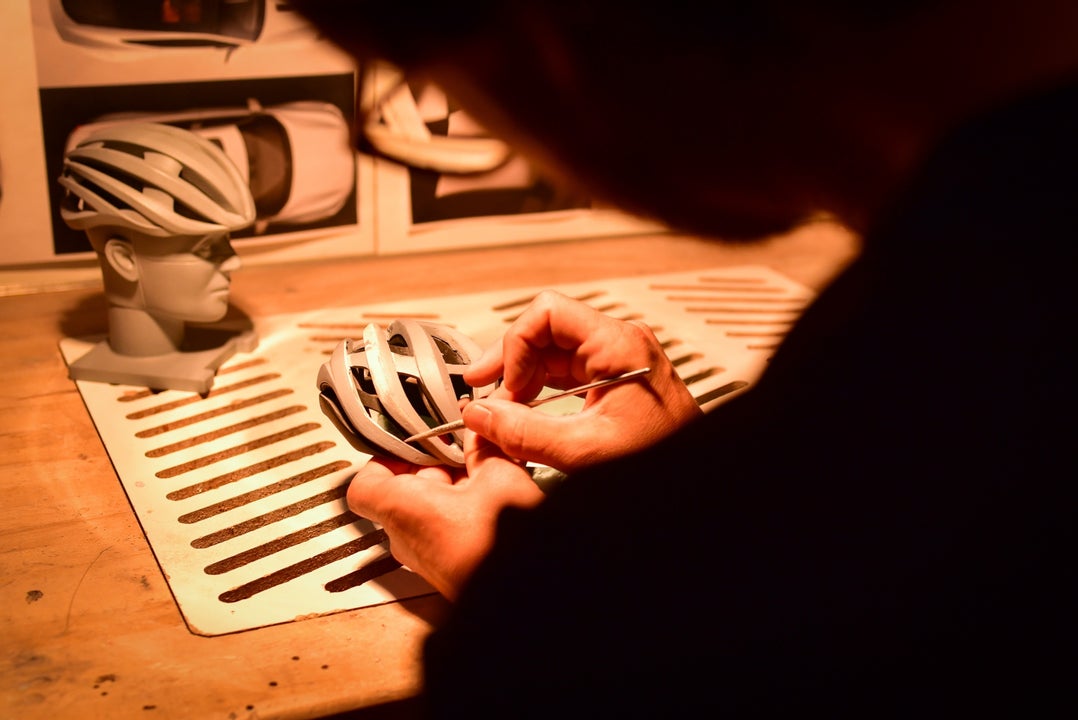 What followed has already been well-documented in the cycling press. Just before the start of this year's Tour de France, Giro launched its most sophisticated and technology-packed helmet to date, Aether MIPS. Gone was the familiar yellow slip plane tucked inside the helmet, replaced by a unique ball-and-socket design where the critical slip plane is embedded between two layers of foam.
This two-part dual-density Nanobead EPS foam liner helps manage a wide range of impact energies by rotating independently of a rider's head and the helmet's outer shell. And this proprietary MIPS Spherical technology removed any obstruction to comfort, while also boasting deep internal channeling to provide cooling airflow. Now the added protective element was no longer a bolt-on accessory. It was a critical part of the overall helmet design. This allowed Giro to carry forward the documented benefits of MIPS, but also eliminate any perceived compromises.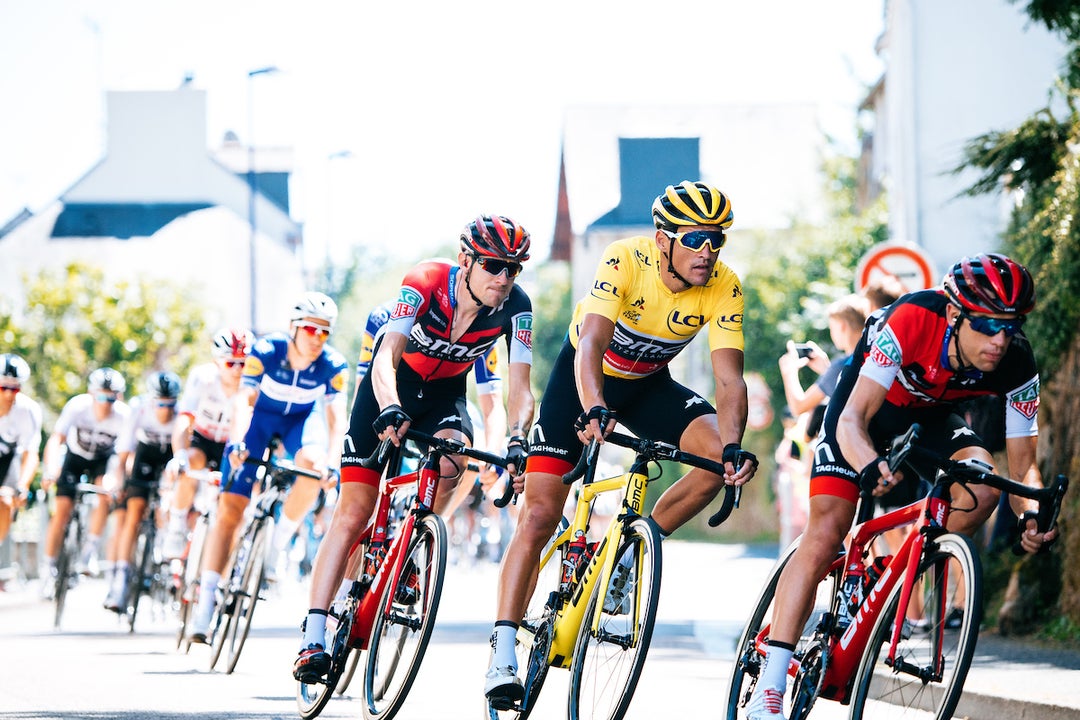 "We think it really does optimize the system as a whole," noted Richter. "It shifts how MIPS is applied and does so in a way that makes it a much easier decision for all types of riders. There simply isn't a reason not to embrace MIPS. With Aether, there are no compromises or drawbacks. And that really matters when you're racing up a mountain in 90-degree heat and you're at max heart rate. That little extra cooling or aero benefit can mean a few extra watts, and that's huge when races sometimes come down to the width of a tire."
And while Richter and his team weren't necessarily seeking direct validation from the WorldTour peloton, it came anyway.
"It really ticks the most important points for me," said Van Avermaet. "The new helmet looks good, it's aero, it's light with good ventilation, and it's safer."
"It covers all the bases," added Gerrans. "It has all the key performance attributes and ups the level of safety."
"The balance between safety and performance is spot on," said van Garderen. "It looks and feels like a normal, sleek, high-performance helmet, and it also has the key safety features. But unless you actually engage that feature, and hopefully no one ever does, you wouldn't even know it's there."
Van Garderen's final point is arguably most important. Giro has succeeded in developing a revolutionary safety feature, and then made that technology — and all the past compromises — disappear.