Alexey Vermeulen wants to win Unbound. One problem? So does everyone else. 
The former WorldTour pro is going after a new double: Unbound and U.S. Pro Road Nationals.
Heading out the door? Read this article on the new Outside+ app available now on iOS devices for members! Download the app.
Any way you slice it, 2022 was a success for Alexey Vermeulen.
There was the dominant win at BWR California. Then another one at BWR Michigan for good measure. Oh and don't forget second place overall at the inaugural Life Time Grand Prix, a race series combining some of the most important gravel and cross country mountain bike events in the U.S.
"I don't think I expected to do as well as I did, which was consistent," Vermeulen told VeloNews before the start of his 2023 season.
"I didn't have any big goals going in to the year. I just wanted to go in and see what happened at the Grand Prix, which ended up being the majority of my year. And in that sense it was overwhelmingly successful."
So that's what happens when Vermeulen, a 28-year-old former WorldTour pro, sets no big goals. How then does he plan to follow up? I ask him if he set any specific targets for 2023.
"Yeah, win Unbound."
He states it without hesitation, self-assuredly but not cocky. With a fifth place finish last year, just some 23 seconds behind winner Ivar Slik, he's earned that. 
"If I win Unbound, the whole season is a success." 
Full stop. One race.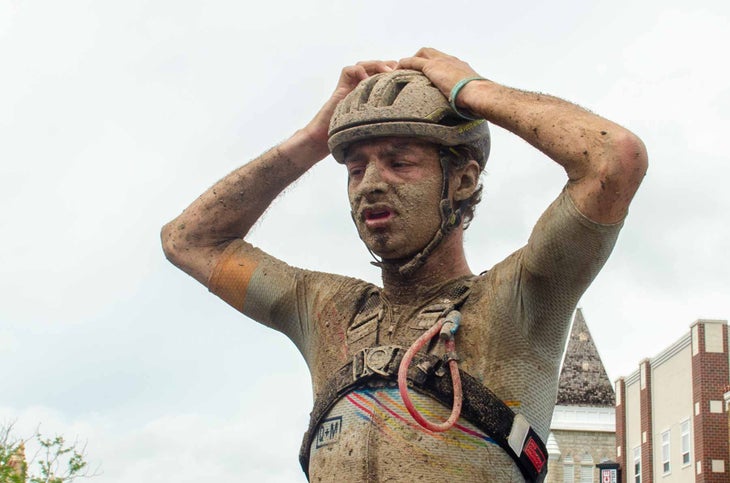 But Vermeulen knows he's far from alone in wanting to add that race to his palmarès. 
"I bet you there's 20 guys saying they want to win Unbound, but it's a big deal."
Indeed, winning it is no simple task, and the field has only become stronger with each passing year. However, he knows what stands between him and that goal.
"It's gonna take beating Keegan [Swenson]," Vermeulen says. 
Easier said than done. Arguably the only chip Swenson, the 2022 Life Time Grand Prix winner, has on his shoulder from that excellent season is narrowly missing out on victory at the 200-mile Midwestern epic, from a three-up sprint.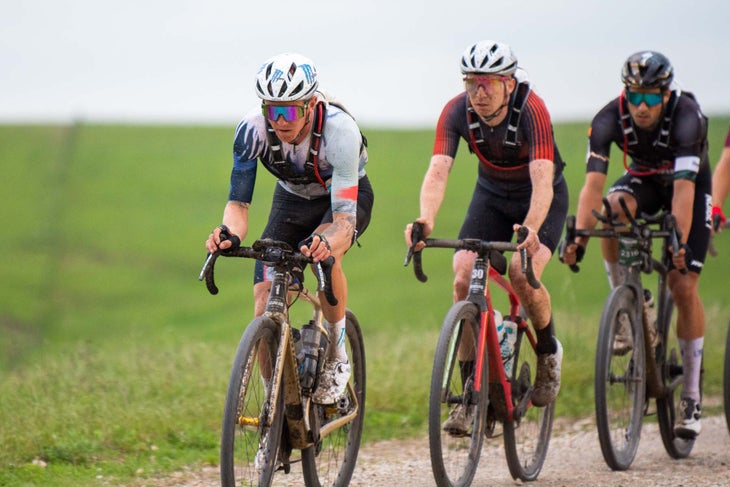 To clear the Keegan hurdle and reach the next level of gravel racing, Vermeulen is taking a new approach to his training.
"Last year I definitely focused on being consistent across the entire year, not really peaking from April to October. Going into this year, we've put a couple dots on things we want to be at a higher level for.
"The risk for peaking is that you're more likely to get sick or injured; your body's just pushing a higher limit." 
But that's the risk he needs to take simply to be in the Unbound conversation with many other talented, hungry competitors. Then there's the actual racing itself.
"Push comes to shove, the training is probably the least of it. The top-20, top-40 do the training to win. It comes down to forcing the positioning, which will be different with us starting first. (The pros are starting 10 minutes before the mass start in 2023, a new format change.) It's going to be more of an energy saving race than it's been in the past."
In that respect, Vermeulen's road racing background should pay dividends this year. Still, he knows he'll need a little luck on his side too. 
"I haven't not flatted at Unbound," he says. The difference is that his first year it was eight times, and last year it was once. 
And more so than many gravel events, a support crew can make or break your race. 
"Unbound is one of those races where you need to have a really great team. You need to have the feed zones dialed," he says, listing the litany of things a pit crew needs to prep for, from fresh wheels to nutrition.
If all goes to plan — the training, race dynamics, pit stops, and a dash of luck against flats — he'll roll away from Emporia, Kansas with Unbound under his belt.
But that's not his only goal of the year. 
Just two weeks after that, he has the U.S. Pro Road National Championships circled on his calendar.
"I want to do the double there that I don't think people even view as a double," Vermeulen says. "I want to tidy up two parts of my life (gravel and road racing) that I've been a part of." 
Road, gravel, cross-country, and whatever you want to call BWR, Vermeulen has his sights set on it all.