Beñat Intxausti to make Tour debut in shadow of Xavier Tondo tragedy
Beñat Intxausti Beñat Intxausti says racing the Tour de France next month is the best thing he can do to try to move past the horrific experience of being on the scene when Xavier Tondo died in a bizarre accident in a parking garage in Spain on May…
Heading out the door? Read this article on the new Outside+ app available now on iOS devices for members! Download the app.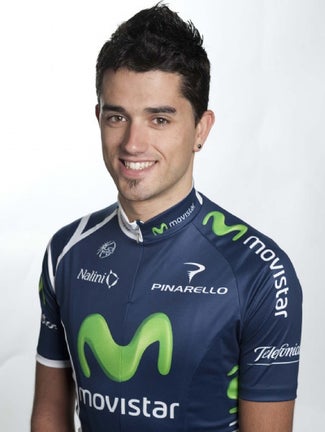 Beñat Intxausti says racing the Tour de France next month is the best thing he can do to try to move past the horrific experience of being on the scene when Xavier Tondo died in a bizarre accident in a parking garage in Spain on May 23rd.
Tondo was crushed by a car while preparing to leave an apartment for a training ride in Sierra Nevada in southern Spain in May. Tondo, who was supposed to be Movistar's team leader for the Tour de France, died in the arms of Intxausti, who could only watch in horror at the unfolding events.
"I was very down for two weeks. Later, I tried to concentrate on the bike, to try to forget about everything, but it's not easy. It's something that you put inside you. It's not easy to forget the memory and the image of what I saw," Intxausti told El Diario Vasco. "Between everything that happened, I didn't feel like doing anything."
The 25-year-old admits he will not be at his best when he lines up for the Tour, but says getting back to racing is the best way to honor Tondo and to try to overcome the tragedy.
"To forget it? Impossible. But I have to try to move forward, what else can I do?" he said. "I won't go into the Tour in the best form or the best mental state. I am better now than I was a few weeks ago. For many days, all I could think about is what I saw, in how all this happened. Now I have small flashbacks, but things are getting better."
Intxausti said attending an emotional ceremony and funeral for Tondo helped him to try to put closure on the tragic events. Intxausti said he would have liked to be making his Tour debut under dramatically different circumstances.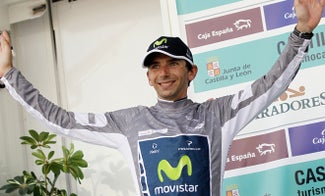 "How am I arriving at the Tour? Not at all how I would have liked," said. "My preparation was disrupted. I went days without training after what happened to Tondo.
"I went through everything for two weeks," he continued. "The idea was to go to the Dauphiné, to find the race rhythm, but I wasn't in physical or mental shape to go.
"I will start the Tour with respect and fear. It's the first time I am going to race. Last year, I started the Vuelta with a lot of hope and motivation, but things went badly. It's a race that demands a lot of respect. I don't know how well I can do, but logically, I'd like to do it well. Things don't start to get hard until the 12th day, but first you have to arrive there."