Teamwork makes Sky's Tour de France dream work
Sky's two leaders fully commit to team goal: take yellow to Paris — regardless of whether it is Froome or Thomas to win.
Heading out the door? Read this article on the new Outside+ app available now on iOS devices for members! Download the app.
PAU, France (VN) — With 5km to go on the Col du Portet, four-time winner Chris Froome's voice crackled over the Team Sky radio.
Everything was on the line at the Tour de France in Wednesday's explosive three-climb 65km stage. Archrivals Tom Dumoulin (Sunweb), Primoz Roglic (LottoNL-Jumbo) and Nairo Quintana (Movistar) were throwing everything at Team Sky. Their collective goal: crack yellow jersey Geraint Thomas.
Froome was having difficulty holding the explosive pace. The four-time Tour winner squeezed the radio transmitter attached to his jersey and told Sky sport director Nicolas Portal he wasn't feeling great. With that gesture, Thomas had a clear path to carry the yellow jersey all the way to Paris.
"Froome said he wasn't feeling super and that gave me confidence," Thomas said. "Because if Froomey was suffering, everyone was suffering."
The Froome era might not have ended on the upper slopes of the Portet, but Froome's hopes of winning a record fifth Tour were put on the shelf.
In that instant, Froome all but ceded his ambitions to win this year's Tour. That surely wasn't easy for a rider as competitive and ambitious as Froome, who wanted to become the first rider in two decades to win the Giro d'Italia and Tour in the same season. But it was also brutally honest.
When he called back to the team car, it was proof that Froome was going to deliver on his promise to remain loyal to his team and his teammate.
"That's professional cycling," Froome said matter-of-factly. "That's what a team is all about."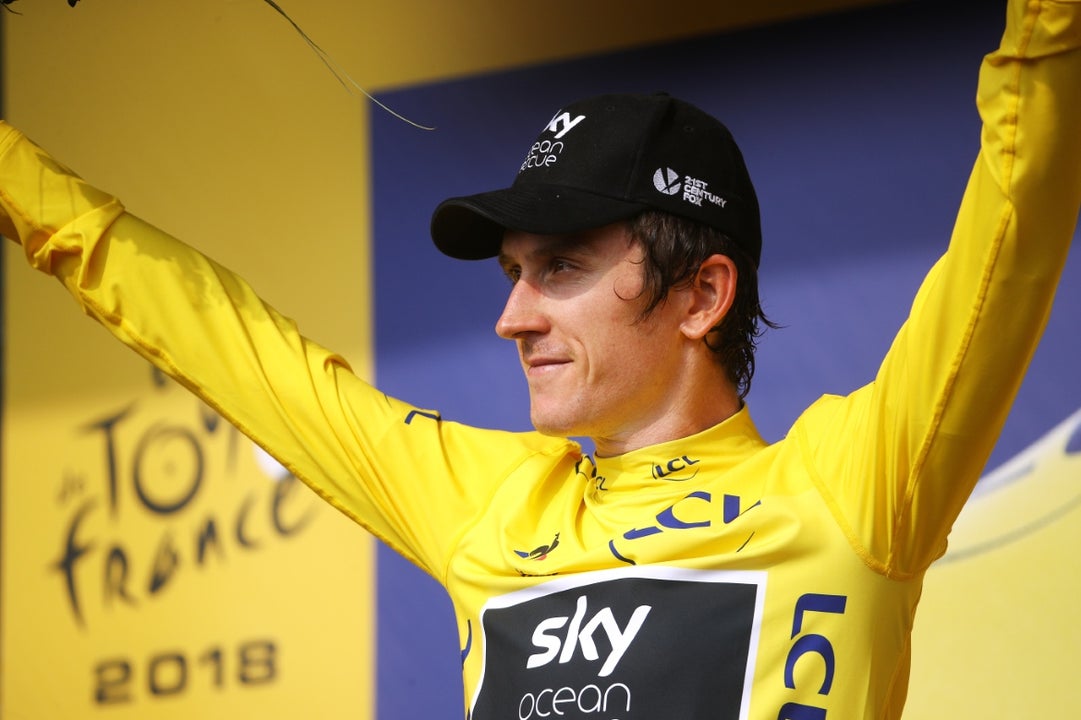 Froome's capitulation on the upper reaches of the Portet reveals that Sky remains deeply united in its push for Paris despite having two riders competing for one jersey. There have been no rogue attacks and no inside-the-bus intrigue. With three stages left to go, Sky is riding to guarantee that a Sky rider stands on the top spot of the podium.
Wednesday's wall of mountains was Thomas's most dangerous threat. When Froome called back to the team car, he seemed to humbly accept that Thomas is the strongest man in the race.
"I'm happy just to be in this position," Froome said. "I've won the last three grand tours I've done now, so it's certainly been a tough build-up for me but I'm still going to try and fight for the podium and try and obviously keep 'G' up there in yellow."
Everyone signed on to the idea of co-leadership when Thomas joined Froome as Sky's "Plan B" coming into this Tour. With Froome seeing some early race setbacks and Thomas emerging as the strongest in the race, the Froome-Thomas partnership has held up with only three days of racing left to go.
Unlike other acrimonious co-leadership dramas in Tour history, Team Sky has been able to smooth over the egos, maintain team unity and keep the team in position to win the overall race.
"We've just been open and honest with each other from the start," Thomas said. "I think that's the main reason for our success so far at this Tour."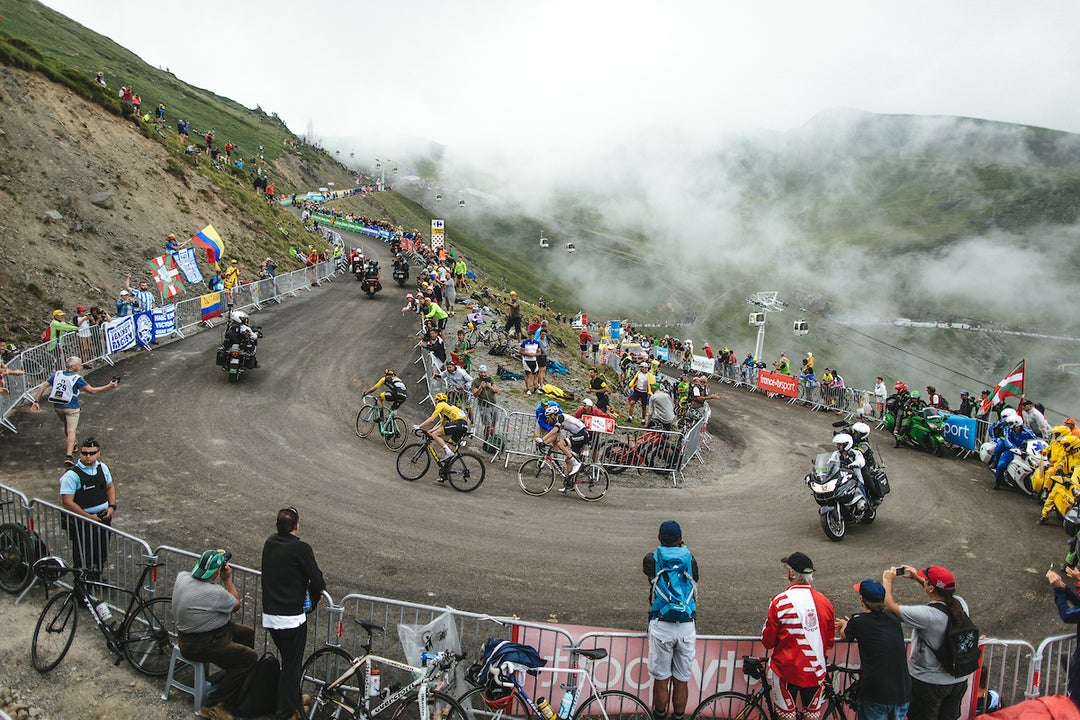 Team Sky boss Dave Brailsford said the pair quietly hashed out their own personal ambitions and tactics between themselves. Working closely with Portal, Froome and Thomas vowed to put the team's interest ahead of their personal ambitions.
"It know it's an interesting dynamic, but it was never an issue," Brailsford said of possible fractures. "They have to take so much credit for how they've managed it."
Intra-squad rivalries have often ended badly, leaving at least one side embittered and frustrated.
Greg LeMond and Bernard Hinault famously dueled in 1985 and 1986 in some of the best Tours in modern cycling. The American helped the Frenchman win his record-tying fifth yellow jersey only to see Hinault battle LeMond all the way to Paris the following year.
In 2009, Alberto Contador foiled Lance Armstrong's controversial comeback at Astana when the Spaniard attacked Armstrong in the Pyrénées to win and push the controversial Texan to third overall.
[related title="More Tour de France news" align="right" tag="Tour-de-France"]
Froome knows what it's like when there's extra tension inside the team bus. In 2011 and 2012, Froome and Bradley Wiggins battled for supremacy at Team Sky. Wiggins won the 2012 Tour, but Froome soon emerged as the team's man for the future.
"Maybe it's hard to believe sometimes after things with him and Brad, but we genuinely are good mates and honest and open," Thomas said of Froome. "It shows we're honest with each other and open."
Also fresh on Sky's mind was the 2011 Vuelta a España. Sky management backed Wiggins too long when it was obvious that Froome was stronger, and the team ended up losing the Vuelta to Spanish rider Juanjo Cobo.
So far, there's been no hint of fracture, betrayal or acrimony. Froome vows to help Thomas to try to win the Tour even if his own podium ambitions might be in jeopardy.
Of course, those hard decisions of leadership are made a lot easier when Thomas is clearly stronger than Froome.