Tour de France Preview: Americans to Watch
This year's Tour field boasts a deep wealth of Yankee talent, including a top sprinter, a quartet of potential top-5 finishers, one of the sport's most promising young riders, and a star-crossed veteran who will be starting his record-tying 16th Grand Boucle.
Heading out the door? Read this article on the new Outside+ app available now on iOS devices for members! Download the app.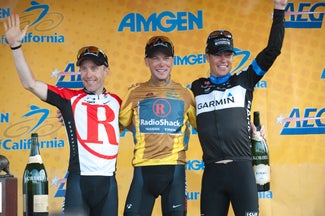 Barring the unforeseen, it's unlikely an American will contest the top step of the final 2011 Tour de France podium. That battle belongs to Spaniard Alberto Contador and Luxembourg's Andy Schleck.
But this year's Tour field boasts a deep wealth of Yankee talent, including a top sprinter, a quartet of potential top-5 finishers, one of the sport's most promising young riders, and a star-crossed veteran who will be starting his record-tying 16th Grand Boucle.
Here's an alphabetical look at those seven select Americans, plus one Canadian who could also make some noise at the 98th running of the Tour de France, which kicks off on July 2.
In 2005, Danielson was the toast of the cycling world following his dramatic triumph at the Tour de Georgia, a race then-teammate Lance Armstrong helped him win. In the aftermath, the Colorado resident was heralded as the next great American grand tour threat; VeloNews even labeled Danielson "Heir Apparent" in reference to a soon-to-retire Armstrong.
Six years later, it's clear the appointments placed on Danielson were misguided. While by no means a bust (he was top 10 on GC at last year's Vuelta a España), Danielson never developed into the world beater some had predicted. In fact, this year marks his first chance to even start the world's biggest bike race.
But don't be put off by his Tour rookie stature. The 33-year-old is an elite climber with better than average time trialing skills, a fact borne out by his third place finish at May's Tour of California and a ninth place finish at the Tour of Switzerland. If Danielson can keep a cool head (something he struggles with at times) a stage win and/or a top-5 overall finish are not completely out of the question.
Bar none the best American-born sprinter of his generation, Farrar enters the 2011 Tour as the man most likely to challenge the recent dominance of Brit Mark Cavendish (11 stage wins in the last two Tours). Already the native of Washington has grand tour stage triumphs at the Vuelta and Giro, but Farrar has yet to break through at the big show in France.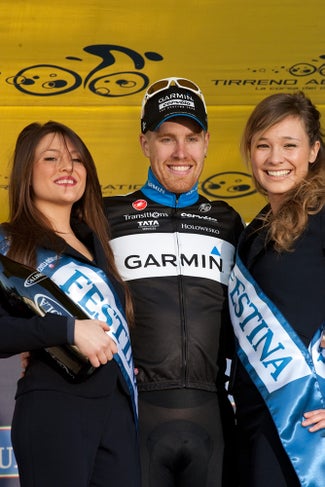 This season he's shown continued improvement, taking stage 2 of Tirreno-Adriatico and slotting third at the Belgian semi-classic Ghent Wevelgem. And just a week ago, he showed the form is still on the up, snagging a win at the Ster ZLM Tour in Holland. On a down note, Farrar exited the Giro d'Italia early this year, following the tragic death of close friend Wouter Weylandt.
Like Cavendish, Farrar will have a strong team behind him, led by reigning world champion (and former Tour green jersey winner) Thor Hushovd. It might seem odd that Hushovd deferring to his less decorated teammate, but the reality is that Farrar has a much better chance of knocking of Cavendish in the drag races to the line.
Farrar could also be a player in the green points jersey chase, but a new-for-2011 rule change places greater emphasis on stage wins and less on intermediate bonus sprints, meaning the path to green will almost certainly go through Cavendish.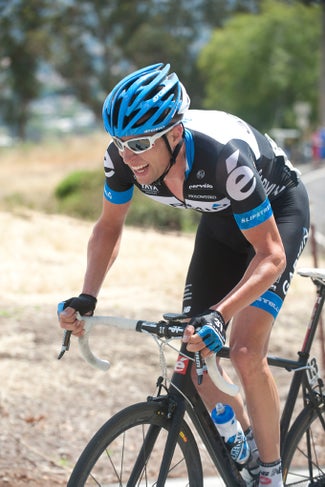 In each of the last three Tours, a member Jonathan Vaughter's U.S.-based squad has managed to come up with a surprising GC result. Last year, that honor belonged to Canadian Hesjedal, who finished seventh in a season that also saw the former pro mountain biker win a stage at the Tour of California and finish second at the Amstel Gold Race.
Hesjedal's best result thus far in 2011 is a ninth at the Tour of the Basque Country, which could mean one of two things: he's dropped off some from 2010, or he's better timed his peak and will be even better at this year's Tour. The hunch here is the latter. Look for the British Columbian to snag a stage win and be in the mix for another top-10 finish.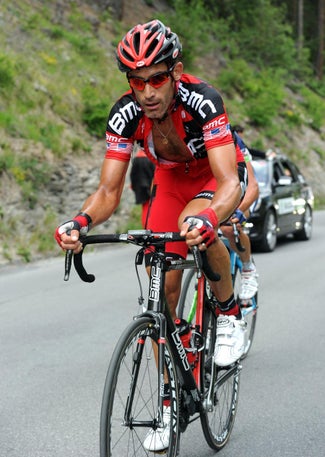 Long gone are the days when Hincapie's name was bandied about as a potential GC contender. His former Discovery Channel team tried pushing that story line in the wake of former teammate Lance Armstrong's first retirement in 2005, but Hincapie ended up a distant 32nd at the Tour in 2006.
This year, Big George will be charged with a more familiar role, supporting a potential GC contender, in this case BMC teammate Cadel Evans. And assuming nothing happens between now and July 2, Hincapie will also earn the distinction of tying Dutchman Joop Zoetemelk, who started a record 16 Tours de France in the 1970s and '80s.
Until recently, it seemed likely Hincapie would race this year and one more, allowing him to break Zoetemelk's record. But a recent report on 60 Minutes alleging that Hincapie admitted to a grand jury that he and Armstrong provided each other doping products while they were teammates in the early 2000s could potentially accelerate the 37-year-old's retirement plans.
Hincapie has denied he spoke to the TV show's producers (the show did not say he had), but, notably, he has not specifically denied that he confessed before the grand jury.
Emphatic winner of May's Tour of California, the seemingly ageless Horner is primed for his second straight run at a top-10 Tour finish. And if you believe Horner, the final podium is a possibility, too.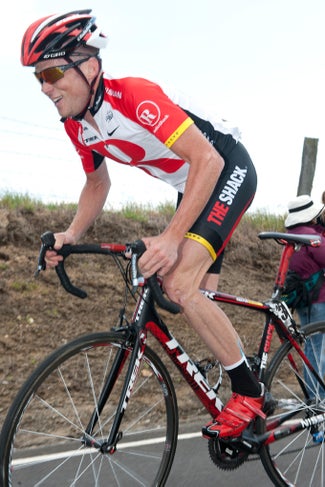 Those are big words for a 39-year-old rider who's not even the pre-race leader of his team (RadioShack comes in with four potential leaders). But Horner has a knack for backing up big talk. Just witness his pre-California declaration, when he boldly predicted that Team RadioShack would go one-two. They did.
Since winning that race ahead of teammate Levi Leipheimer, Horner has bunkered down at his San Diego training base, forgoing the traditional pre-Tour warm-up races in favor of focused training and maintaining his newly adopted strict diet. By laying off burgers, fries and Cokes, Horner's kept his weight below 140 pounds. That improved power-to-weight ratio could pay big dividends in this year's Tour with its four mountaintop finishes.
If Horner can snag the team leadership nod early in the race, look for him to be a player in the wide-open race for the third place on the final podium.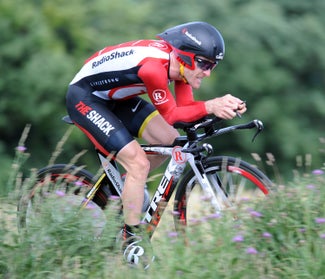 Talk about taking motivation from disappointment. While Leipheimer did his best to keep a stiff upper lip while finishing second to teammate Chris Horner at the Tour of California, his unwillingness to talk to reporters at the close of the critical Sierra Road stage spoke volumes about his mindset. The once proud King of California had been roundly dispatched by a teammate, and he wasn't happy about it.
But talk of Leipheimer's demise as a stage racer was premature. The California resident was back on top at the end of June, taking what he called the biggest win of his career — a narrow four-second triumph at the Tour of Switzerland.
Now Leipheimer faces the same dilemma as Horner: how to be a good teammate and separate oneself from those teammates early in the Tour, taking over the sole leadership role. The answer to this question for all four of the RadioShack contenders (German Andreas Kloden and Slovenian Jani Brajkovic are the other two riders in the mix) will likely come during stage 12's 211km run from Cugnaux to the summit of the hors categorie Luz-Ardiden climb. As Leipheimer told VeloNews European correspondent Andrew Hood, the legs will decide.

In 2008, the Chicago native was the revelation of the Tour, finishing just one spot off the final podium in fourth. But instead of building on that monumental effort, Vande Velde has spent most of the ensuing years battling a rash of crash-caused injuries. Finally, this year Vande Velde has avoided unscheduled trips to the tarmac, and after a recent Colorado training camp, he told insiders his form was as good as it's been in years.
Vande Velde (along with Danielson and Hesjedal) is one of three Garmin-Cervélo riders who could contest for a high GC placing, or even a stage win. He'll just have to hope his run of good luck continues. Remember that last year, he crashed on the second stage and was forced to abandon the race.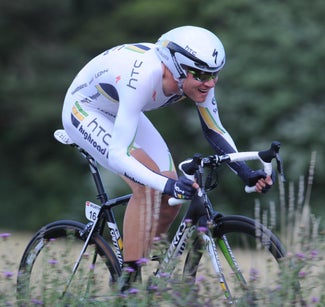 Part of a new generation of potentially great American cyclists, van Garderen, 22, will be starting his first Tour de France. His grand tour debut was at last year's Vuelta a España, where joined the HTC squad in its TTT win on stage 1 and finished sixth on stage 4. Expectations from the outside will be set low, but van Garderen is not one to buy into the just-happy-to-be-here mantra.
The HTC-Highroad rider is exceptionally competitive, witness his "disappointment" after taking the Best Young Rider jersey and finishing fifth overall at the Tour of California. But that's what happens when you finish on the podium at a major Tour tune-up race, as van Garderen did at the 2010 Dauphine. Next up, a Tour de France podium. The question is not if, but when.