2011 Vuelta a España preview: Antón a top favorite among those who want to see red in Madrid
BENIDORM, Spain (VN) — The season's third grand tour clicks into gear Saturday with a team time trial in this seaside summer resort that's already packed to the gills with tourists seeking sand, sun and sex. How many of those are here for the Vuelta a España is not exactly clear, but the Spanish tour will start with no shortage of contenders for overall victory when the race roars into Madrid on September 11 for the final sprint.
Heading out the door? Read this article on the new Outside+ app available now on iOS devices for members! Download the app.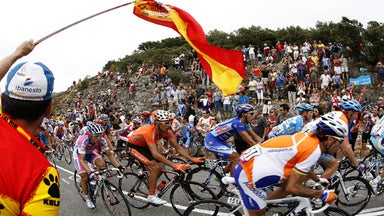 BENIDORM, Spain (VN) — The season's third grand tour clicks into gear Saturday with a team time trial in this seaside summer resort that's already packed to the gills with tourists seeking sand, sun and sex. How many of those are here for the Vuelta a España is not exactly clear, but the Spanish tour will start with no shortage of contenders for overall victory when the race roars into Madrid on September 11 for the final sprint.
A climber's course favors a Spanish mountain goat for victory, with Igor Antón and Joaquím Rodríguez topping the list of national favorites, but there's no shortage of foreign riders who could easily steal away with the Vuelta's red leader's jersey. While the course, loaded with six mountaintop finishes, is ideal for climbers, a long, 47km individual time trial in Salamanca that favors the specialists in stage 10 could throw a wrench into their plans.
Many big names are giving the Vuelta a pass, with none of the top 10 from July's Tour de France expected to start, but that doesn't mean there won't be quality riders bucking for victory on Spanish roads. In fact, several top contenders skipped the Tour to prepare exclusively for a strong Vuelta performance. Without a clear favorite for victory, the Vuelta could turn out to be quite the dog fight. A mid-race time trial means that the Vuelta will be fought out in the rough and unpredictable mountain roads of northern Spain, where the Anglirú and a new climb up Farrapona await in the final week.
Here's a look at how the pre-race favorites stack up going into Saturday's TTT:

Igor Antón (Euskaltel-Euskadi)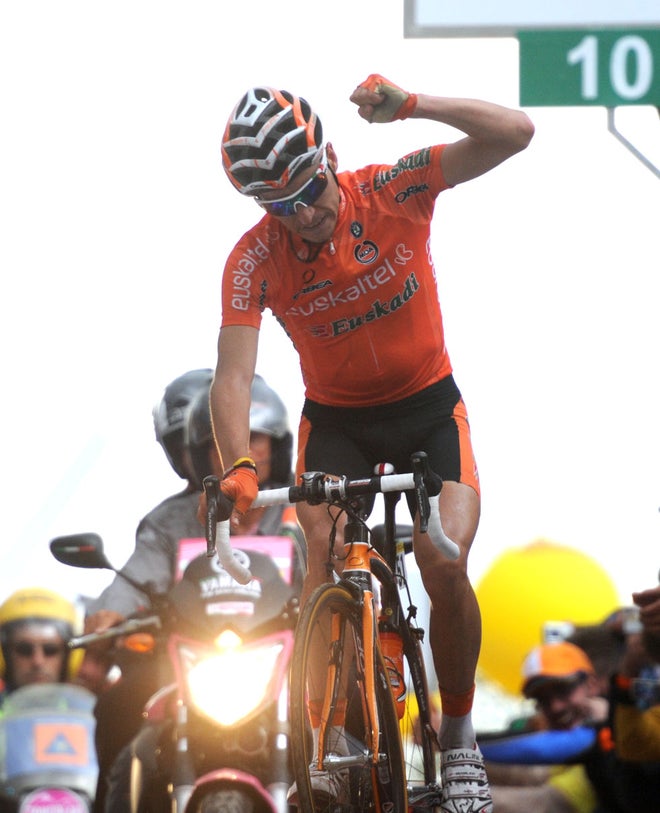 The Basque climber is the rider that tops just about everyone's favorite's list, and for good reason. Last year, Antón looked to have the Vuelta under control when he crashed and broke his elbow in a freak accident on the road to the Peña Cabarga stage in northern Spain. He was the race leader and won two stages, and looked to have things firmly in control. That crash reminded Antón that nothing can be taken for granted in cycling.
Antón skipped racing the Tour de France and prepared exclusively for a run at the red leader's jersey at the Vuelta. He won the stage up Monte Zoncolan in the Giro d'Italia in May, confirming yet again his climbing credentials.
"I am not discounting anything. The goal this year is to win the Vuelta, so why not just say it? Whether that happens remains to be seen, of course, but I am confident that I am ready to take the next step," Antón said. "Last year's Vuelta is already forgotten. What could have happened doesn't really matter. I crashed and broke my elbow, but I was lucky. It could have been much worse. I've had no complications from the crash and come into the Vuelta with good sensations."
Question marks remain about Antón's time trialing abilities. The long TT at Salamanca could put him in the back seat, especially against strong riders like Denis Menchov or Brad Wiggins, but Antón believes that the Vuelta will be won in the final week.
"The last week in the mountains of northern Spain should decide the race," he said. "There are some very hard stages and whoever is strongest there should have the best chances to win. Having the time trial earlier in the race favors the climbers, but having such a long course certainly doesn't favor me. I know I will give up time."
Pros: Strong climber, motivated to win first "grande"
Cons: Tendency to crash out of the Vuelta; TT doubts
Antón will have the support of a strong Euskaltel-Euskadi team, which brings a squad loaded with climbers and experienced hands like Egoi Martínez to protect their crash-prone leader. If Antón can stay upright and limit his losses in Salamanca, he's the man to beat in this Vuelta.
Vincenzo Nibali (Liquigas-Cannondale)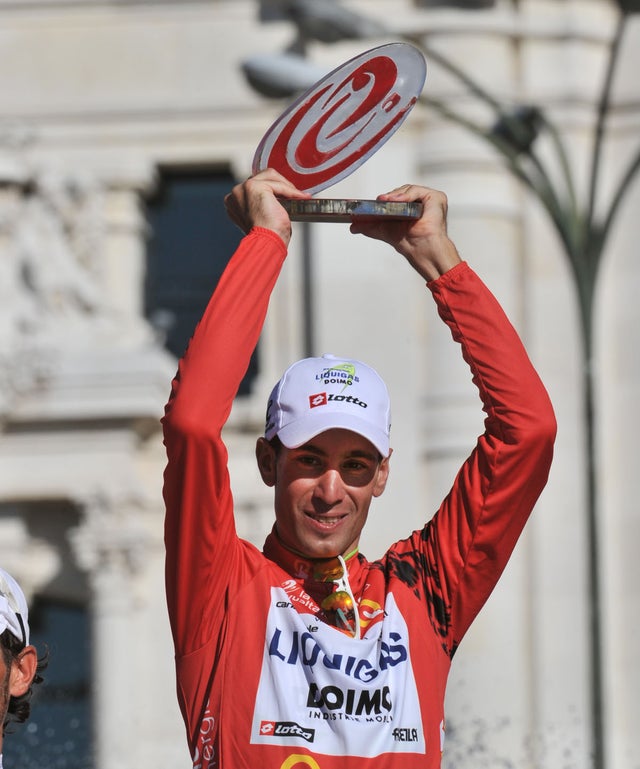 "The Shark of Messina" rode a perfect Vuelta last year to claim his first major grand tour victory of his promising career.
Last year's late-race time trial favored Nibali and he powered back into the red leader's jersey after playing a cautious game of marking the Spanish climbers, knowing that he could take back important gains in the TT. A strong defense up the Bola del Mundo delivered Nibali the Vuelta crown. This year's Vuelta waters could prove more dangerous for Nibali. Though he's no slouch in the mountains, Nibali will need to be more aggressive there if he hopes to repeat in the Vuelta.
Unable to challenge Alberto Contador for the maglia rosa at the Giro d'Italia in May, Nibali has reloaded in time to defend his title at the Vuelta.
"Winning the Vuelta last year changed my career. It gave me the confidence knowing that I could win a grand tour," Nibali said. "I believe this year's Vuelta is more difficult than last year's, but I will start with the ambition of aiming for victory. I have good sensations, but the course demands that you're good all the way through the race."
Liquigas-Cannondale also brings Peter Sagan and Eros Capecchi, two younger riders keen on making their presence known in the peloton. Nibali will be content to stay out of the limelight — both within his team and against his rivals — and wait for the appropriate time to strike.
Pros: Peloton's best descender; strong time trialist
Cons: Time trial comes too early; no downhill finishes
While not quite Contadorian in scale (Alberto Contador's streak of winning six consecutive grand tours he started ended in July's Tour with fifth), Nibali has reached the podium in the past three grand tours he's started. (third 2010 Giro; first in the 2010 Vueltal, third in the 2011 Giro), so he will be a favorite to keep that streak alive. On what step he'll finish on the podium remains to be seen.
Michele Scarponi (Lampre-ISD)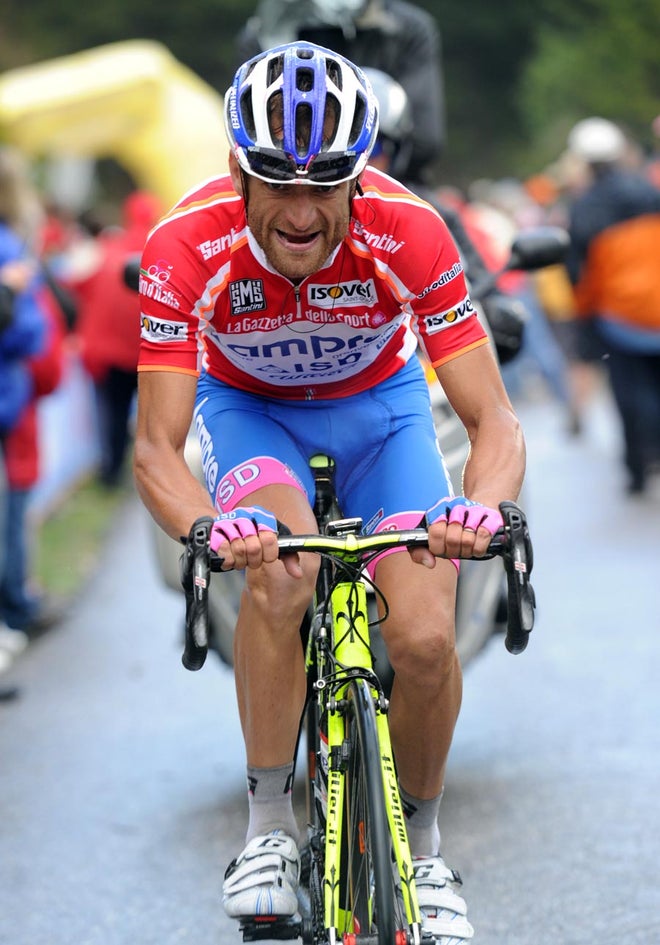 Michele Scarponi (Lampre-ISD) was one of the few riders who dared to go with Alberto Contador when the Spaniard attacked in the Giro d'Italia. Scarponi couldn't answer Contador, but the effort helped deliver him his first grand tour podium with second place overall in the Italian tour.
Like Nibali and Antón, Scarponi skipped the Tour to come into the Vuelta with fresh legs and real hopes of reaching the podium. Scarponi's aggressive nature could pay off big-time in a Vuelta that offers plenty of opportunities for riders willing to take chances.
Lampre brings Alessandro Petacchi for the sprints, but Scarponi will see help from the likes of Mori, Marzano and Niemiec in the mountains.
"The time has come. I could call it a dream, but at the same time, it's the goal we've set," Scarponi said of taking aim for overall victory. "We will have a strong team. Right now, the tests we've made show that I am in good condition. We will see what happens in the race and take it day by day. We hope to have a great Vuelta."
Pros: Aggressive style; aiming for first grand tour win
Cons: Few race days; TT troubles
The big question mark for Scarponi will be his lack of race days. After the Giro, he only returned to racing with the GP Nobili in mid-July and then abandoned the Tour of Poland earlier this month. The long TT in Salamanca also plays against his chances. Without Contador at the start line, Scarponi believes he can challenge for outright victory — if he has the same legs he had in May. That is the big question for the Italian.
Denis Menchov (Geox-TMC)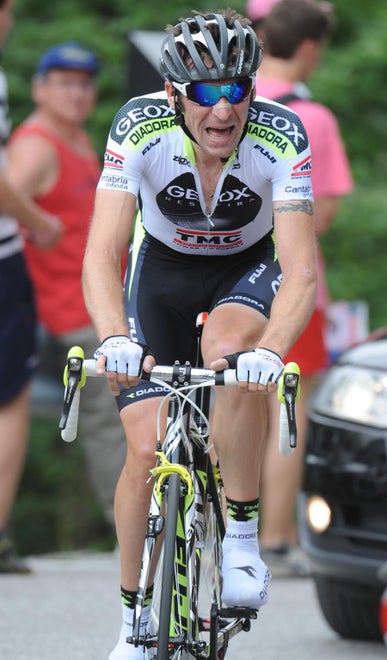 Denis Menchov (Geox-TMC) starts as the only former Vuelta winner in the fold. With two victories on his palmares, the veteran Russian could be the man to beat if he's back in fighting form. He clearly wasn't at his best fitness during May's Giro d'Italia, when he never truly challenged for the podium, but Menchov says he's ready to fight for it all.
Menchov didn't race the Tour de France this year after his team was not selected, so he comes into the Vuelta doubly-motivated to make up for what's been a somewhat lackluster season for the usually consistent performer.
"After the Giro d'Italia I underwent an accurate training regimen to prepare for the Vuelta, to get here in the best possible shape," Menchov said. "This is a race I really love, and in which I've already obtained two prestigious victories; of course, I'm starting out with the objective of obtaining the maximum result, although it won't be easy. The route is grueling and I'll be going up against some very competitive rivals. Fortunately, I'll be able to count on the support of some excellent riders. I think our squad is well equipped to put in a good race."
For Geox-TMC, this year's Vuelta is its big race of the year, and it's bringing all of its firepower to Benidorm. Carlos Sastre — a former Vuelta podium man himself and Tour winner — will be the team's second GC option, but Fabio Duarte and Juanma Cobo will also be very strong for the team.
Pros: Experience, time trialing
Cons: Too many explosive finales in parcours
If Menchov can take important gains in Salamanca, he could ride to protect a lead all the way to Madrid. Of course, that's easier said than done, especially if the attacks are coming from all quarters. Menchov has the experience and tactical sense to win this Vuelta, but the real question remains which Menchov will show up: the one who rode to third in the 2010 Tour or the Menchov who struggled in May?
Joaquim Rodriguez (Katusha)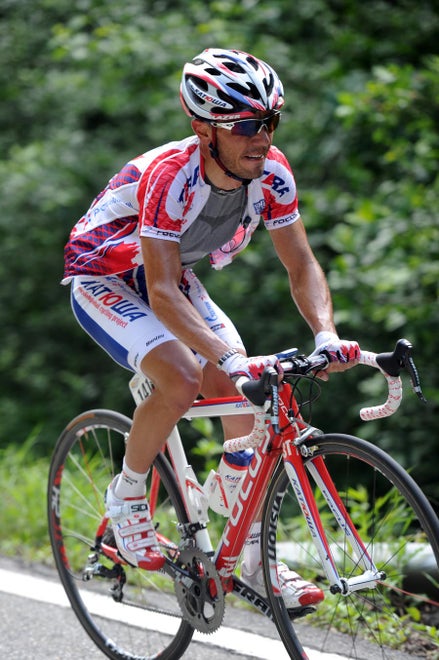 "Purito" is hot off victory at the Vuelta a Burgos in northern Spain and roars into the Vuelta with all cylinders running on high. Embarrassed by his meltdown in last year's Peñafiel TT, when he lost more than six minutes to Nibali and all chances of victory, the Katusha captain vows to limit his losses in Salamanca and open up differences in the mountains. It sounds like a winning strategy.
"I have improved in the time trials, but I will never be a specialist. What I cannot do is have another disaster like last year," Rodriguez said. "I am hiding nothing and I admit that I am going into the race to win. I've worked my tail off to be in top shape for the Vuelta. There are many rivals, but I believe the Vuelta will be won in the mountains."
Rodriguez will also enjoy strong support from the Katusha squad, which gave him the liberty to prepare exclusively for the Vuelta at the expense of not racing the Tour.
Pros: Punchy attacking style, strong team
Cons: Time trialing
With five top-10s in the past six grand tours he's started, "Purito" vows he's ready to light up the GC. This Vuelta is tailor-made for his skill-set. Now he just needs to get through Salamanca without giving up six minutes.
Wildcards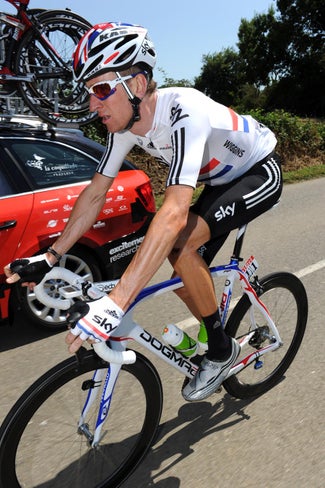 Bradley Wiggins – The Sky captain says he was in the best form of his career at the Tour de France, but never had the chance to show it after crashing out with a broken clavicle. Though healed, Wiggins hasn't raced a lot. If he loses time in the first two summit finishes at Sierra Nevada and La Covatilla, the Vuelta could become a worlds training camps for Wiggins. If he opens up time in Salamanca, he could ride it all the way to Madrid for a podium shot.
Jurgen Van den Broeck – Similar to Wiggins, Van den Broeck never had a chance to show off his form at the Tour. The Belgian could well be the wildcard for this year's Vuelta. He's an aggressive, consistent rider who feels his time has come. Now he wants to prove to the world that Belgians can do more than win one-day classics.
Janez Brajkovic – Another member of the Tour ICU club, Brajkovic was one of the first top names to crash out of the Tour. He still needs to prove he can be a contender for three weeks, so he could be riding to arrive in Madrid with the best-possible position, and not necessarily thinking about outright victory.
Daniel Martin – Jonathan Vaughters sat Martin for the Tour, bringing Tom Danielson instead, who rode to a top-10. The Vuelta's all for Martin, who should be in with a shot for the top-10, if not more if things go his way.