Gear roundup: Four top commuter backpacks
Whether you're toting a laptop, work clothes, cameras, or even a bit of produce, one of these backpacks should suit your needs.
Heading out the door? Read this article on the new Outside+ app available now on iOS devices for members! Download the app.
George Carlin said a house is just a place to keep your stuff while you go out and get more stuff. For those of us that live on our bicycles, that saying might apply to our backpacks instead.
Like socks and shoes, backpacks often become a personal choice based on what you're carrying, how often you're carrying it, and perhaps most importantly, how much you want to spend. It's a safe bet, though, that whatever pack you end up with needs to be durable, waterproof (or at least water resistant), and spacious enough for the essentials.
So choose your bag based on the following criteria:
Capacity: While it's always nice to have extra space, you probably don't need a cavernous backpack for quick trips around town. Conversely, a small pack will limit what you can take on your 10-mile haul to work. Be realistic about how you're most likely to use this bag, most often.
Weatherproof capabilities: If you're a fairweather commuter, you can save a bundle with a bag that's not meant to face the rain and snow. But if there's a chance you'll be carrying your expensive laptop or camera in adverse conditions, make sure they're protected from the elements with weather-resistant materials.
Versatility: You may need your bag to do just one thing: haul some stuff. But if you require more versatility — like camera storage, organizer pockets, multiple access points, daisy chains for lights and locks, and integration with roller luggage — be sure to know what would be most helpful. But remember: more features often mean more numbers after the dollar sign. Balance what you need with what you want to spend.
Weight: This may seem like a no-brainer, but remember that bigger packs are heavier. That may mean you're hauling around a lot of extra weight for that quick trip down to the cafe with your laptop. Adding heavy-duty materials also adds weight, though the benefit here is that such materials usually add up to top-notch durability. You'll need that if you intend to travel on planes, trains, and automobiles with your commuter backpack.
Comfort: You'll be hauling this baby on your back, remember? Make sure the back panel offers some ventilation, and on larger packs, some padding. The straps too should have some padding to ensure they sit comfortably on your shoulders. Straight, flat straps are fine, but if you'll be riding a bike with your bag, consider ergonomically-shaped shoulder straps, with some padding, and a chest strap to keep the shoulder straps from wandering as you pedal.
We tested four commuter-style backpacks. Here's what we thought of them, and who we think they'd work best for.
Mission Workshop the Rhake and the Capsule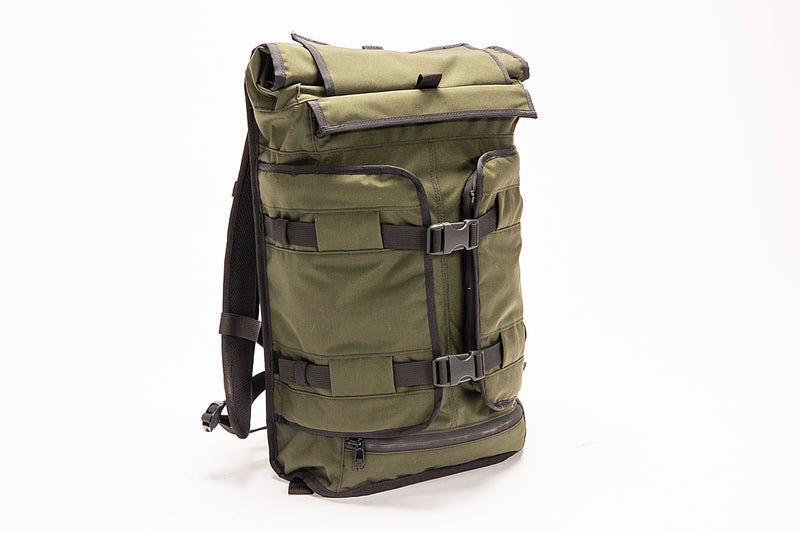 Best for: Photographers
Mission Workshop markets The Rhake as a laptop backpack, but it's equipped for far more storage than that. In fact, it's got so much capacity that The Rhake can pull double duty as a camera bag — but you'll pay top dollar for the conversion. If you're not put off by a high price tag as long as it comes hand in hand with durability for years of use, read on.
Bontrager Chi Town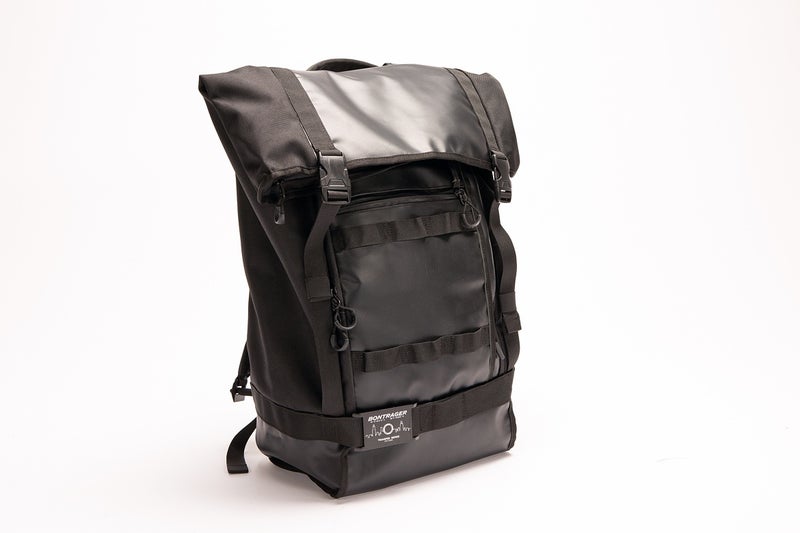 Best for: Long-haul, all-conditions commuters
Bontrager's Harelbeke pack was our top travel/commuter backpack pick; sadly, it's no longer available. So we gave the Chi Town a shot — it shares some of our favorite features from the Harelbeke, albeit in a larger package. First and foremost, the Chi Town is super-rugged. It's got a heavy-duty waterproof top, bottom, and front, made from a tarpaulin cloth. And the sides are made from ballistic nylon with a PU coating to give it structure but also some flex.
Pactimo Dispatch 32L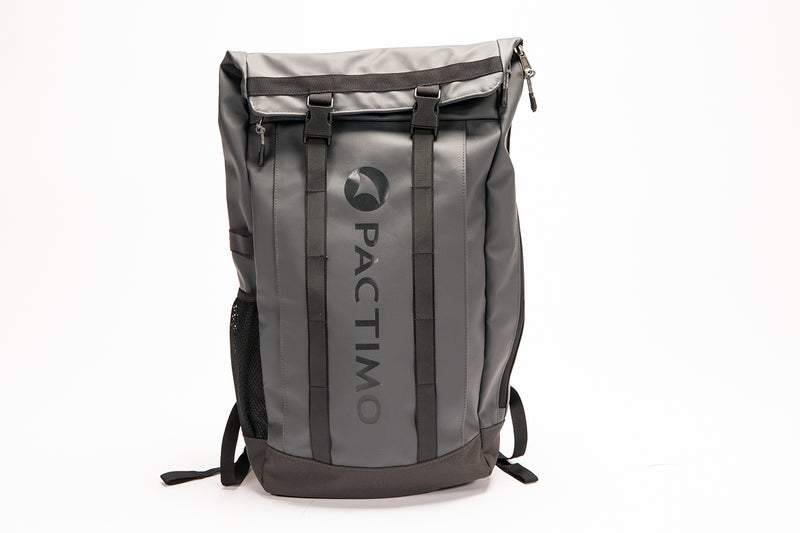 Best for: Short-commute, all-conditions commuters
Whoever designed this pack definitely commutes by bike. It's light at just under two pounds, and it's burly: The polyester construction has a waterproof laminate finish to protect your possessions in crummy weather. The simple aesthetic is in keeping with the overall theme of the pack: It's simple, no frills, just the pockets, and features you need, nothing you don't.
Chrome MXD Fathom Backpack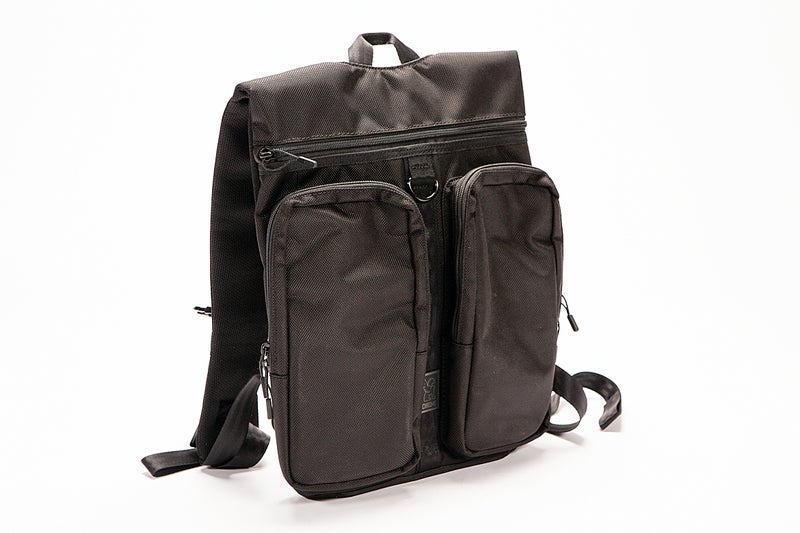 Best for: Quick trips around town
Sometimes I just want a coffee. Or a beer. Maybe I'll bring my laptop, but really, I just want a lock, a jacket, my keys, wallet, and phone. The MXD Fathom has that same agenda: It's small and light, just what you need for quick trips with minimal gear. It's made from 1680d ballistic nylon, so it's tough enough to drop, drag, and stow under the bar top. If you've got a few last emails to send before drinking a pint, there's a sleeve within the main compartment that fits a 13-inch laptop.