Review: Assos women's H.laalalaiShorts_s7 shorts
Even for bib short devotees, Assos S7 shorts offer a comfortable and secure fit with a supportive chamois.
---
Heading out the door? Read this article on the new Outside+ app available now on iOS devices for members! Download the app.
The debate between bibs and shorts can sometimes feel like an all-women's rendition of the "Sharks vs. the Jets." In an attempt to broker peace, I'd like to posit that there is a time and place for both. And if you're looking at one of those shorts-time-and-places, Assos's H.laalalaiShorts_s7 shorts might be worth considering.
These shorts feature Assos's regularFit platform, the less aggressive of its fit platforms, which is not casual by any means but focused on long-distance comfort. One of the first things that can make or break the comfort of a pair of shorts is the waistband. These shorts have a fairly common yoga-style band that scoops just below the belly button in the front with a high-waisted raise in the back. The front of the band has a doubled over mesh-like material which is comfortable and prevents the shorts from feeling constricted and hot. The high rise in the back offers plenty of coverage that prevents the dreaded jersey gap and helps keep the shorts from shifting around.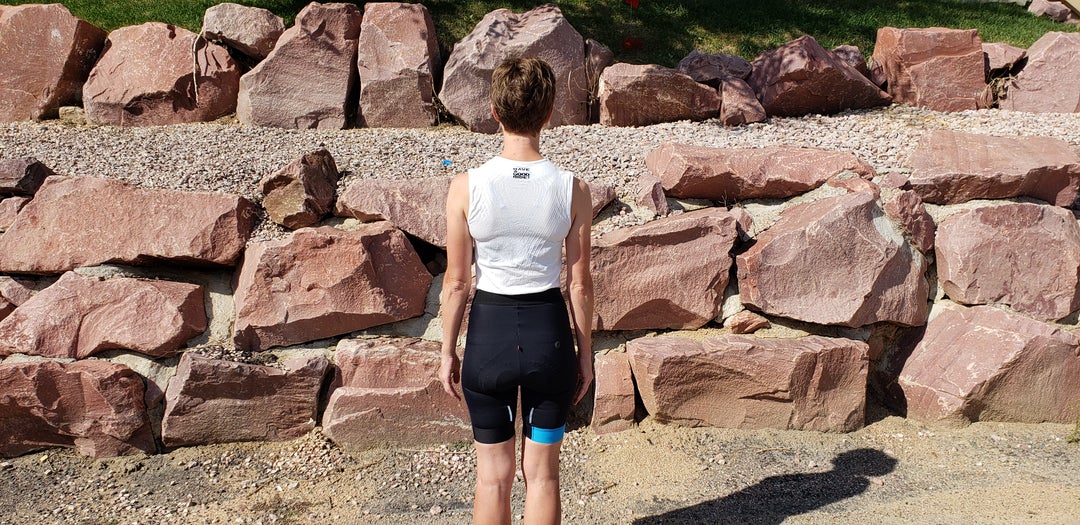 Assos's aeroPatterningFenomeno1 design limits seams to a single line down the back of each leg. The design stems from their skinsuits and while I can't say whether it has any aerodynamic benefits, it added to the comfortable feel.
The long inseams provide lightly compressive support while the thin material kept me from feeling hot and overly clothed on hot summer rides. I'm generally a fan of longer inseams and found these to be a little longer than even I'm used to, but extra sun protection is always a good thing, especially if it doesn't feel like it's causing additional heat, right? The leg band also has a few thin strips of silicone that kept the shorts from riding up.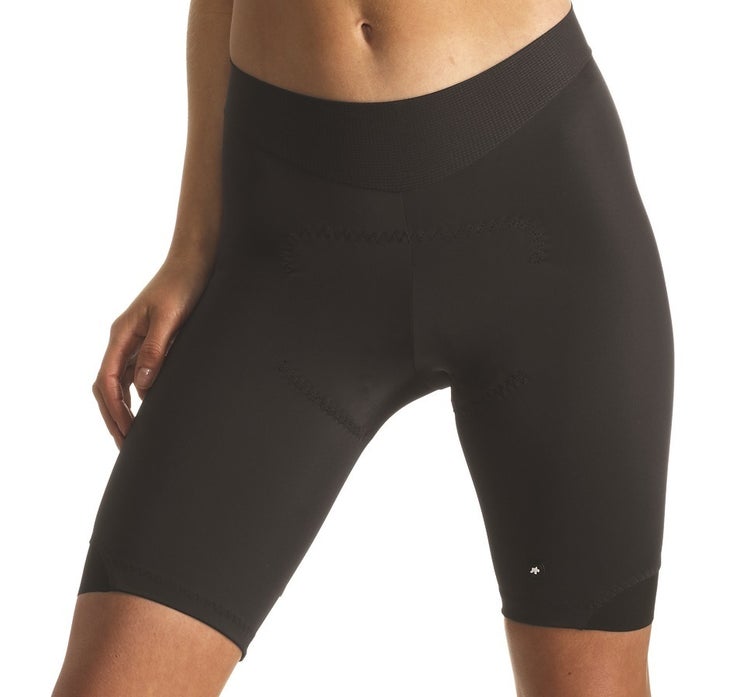 Assos's Lady_S7 chamois is substantial in both width and density. It may be too much for some folks, but it will provide ample support through your longest rides. The chamois also features what ASSOS refers to as "goldenGate." Essentially, most of the outer edges of the chamois are stitched to the shorts, but at key areas along the sides, there is no stitching. In theory, this semi-detachment allows the shorts to move more freely with your body. There was nothing exceptionally noticeable about this while riding, however.
Long rides, long inseams, comfortable waistband — the H.laalalai is a no-brainer, even for Team Bibs.