Review: Silca Maratona gear bag
If you want a big duffel bag with plenty of thoughtful pockets, compartments, and features, Silca hits the mark with its Maratona gear bag.
Size Reviewed
60 Liters
Price
$180
Brand
Silca
---
Heading out the door? Read this article on the new Outside+ app available now on iOS devices for members! Download the app.
More features don't always make a duffel bag any better. In fact, usually it's quite the opposite: The best duffels simply have one large compartment in which you can dump a lot of stuff. Maybe a side pocket for your keys and wallet, but beyond that, storage capacity and price often dictate which bags are best.
The Silca Maratona bucks those rules, for the most part. The added features actually make it more useful for cyclists, especially those who travel frequently. But more features mean more weight, and more dollars leaving your pocket. The Maratona makes a good case for spending a bit more cash, provided you want those extra pockets, zippers, and compartments.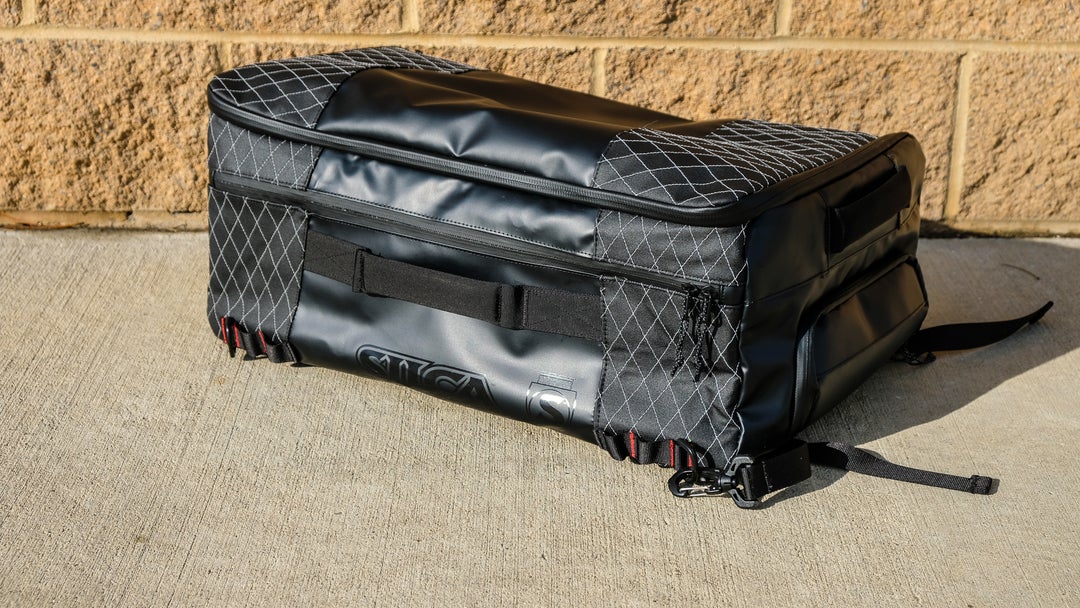 Like all Silca goods, the Maratona Gear Bag looks snazzy. That's nice, but more importantly, it's built like a tank with 600D nylon and waxed canvas that stand up to the abuses of regular travel. The downside to that rugged construction is a fair bit of extra weight. The Maratona weighs a hefty 4.83 pounds.
Adding compartments to a duffel bag doesn't always enhance usability, but in the Maratona's case, the compartments are quite functional after a race or ride. Notably, the vented shoe bag can be accessed from inside and outside the bag, and it keeps your stinky, dirty shoes away from your clean clothes after a race. In that same spirit, there's a vented damp garment bag for your worn kit. There's also a full-length external pocket that runs the length of the bag, and another fleece-lined external pocket on one end.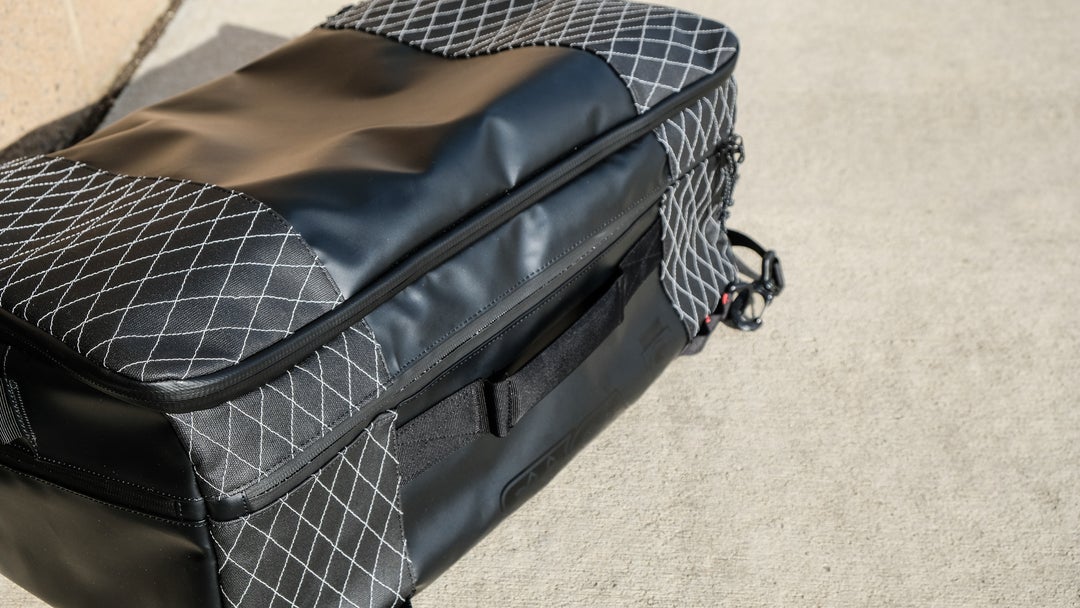 The padded top flap unzips and folds to the side of the bag, providing you with a place to stand while you're getting dressed in the parking lot by your car. It's also a good place to sit and take a load off. And the 100D nylon inside the bag is bright red, which makes it easier to see the contents.
Silca makes it clear this bag is ready to travel — specifically on airplanes. The shoulder straps are stowable, which makes it easy to carry this around an airport or put straps out of harm's way if you check your bag. It is also carry-on optimized, small enough to fit in overhead compartments, and Silca says it allows more capacity than most carry-on-sized bags.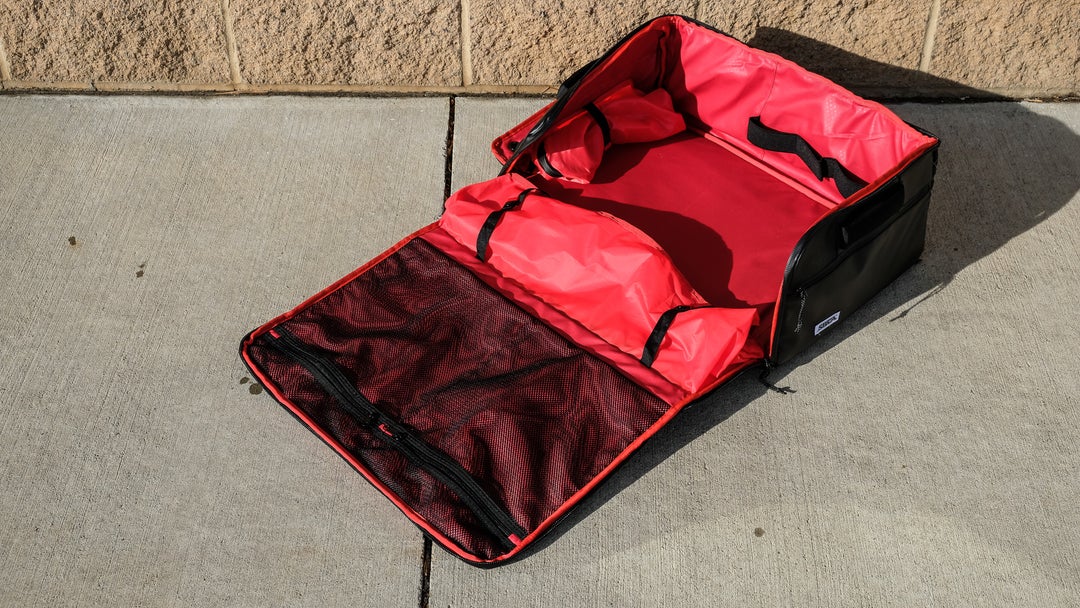 The Maratona offers a lot of functionality for a fair price. Aside from the weight, there are few downsides to this bag. It's made for serious travelers and racers who appreciate rugged equipment. It helps that you can stay organized and keep your dirty togs away from your clean ones.
This is a well-thought-out piece of gear that could stand to shave a few grams but otherwise keeps pace with the best gear bags available.