Review: Bontrager Velocis Women's Softshell Cycling Gloves
Windproof, water-resistant, non-padded, and insulated, the Velocis women's gloves are ideal for cold temps, but meet their match in freezing rain.
Price
$80
Brand
Bontrager
---
Heading out the door? Read this article on the new Outside+ app available now on iOS devices for members! Download the app.
Nothing turns a ride from fun to miserable faster than cold hands, and—as long as you're not riding in freezing rain—the Bontrager Velocis Women's Softshell Gloves are a good way to extend the fun.
Basics: Non-padded; 200g Thinsulate insulation; wind and water resistant
Pros: Soft, Fleecy lining, large nose wipe area, good grip and bar-feel
Cons: Water-resistance could be better
These unassuming black gloves are warmer than their minimal bulk would lead you to believe. 200g Thinsulate insulation paired with the wind- and water-resistant softshell keeps the Velocis gloves relatively light on bulk but kept my hands warm in temperatures ranging from 45-degrees to freezing. While I think the Velocis sweet spot is in the 40–30-degree range, it certainly depends on what other factors are involved. After an hour in a rain-turned-snow storm, the gloves had soaked through and my hands were just starting to get cold.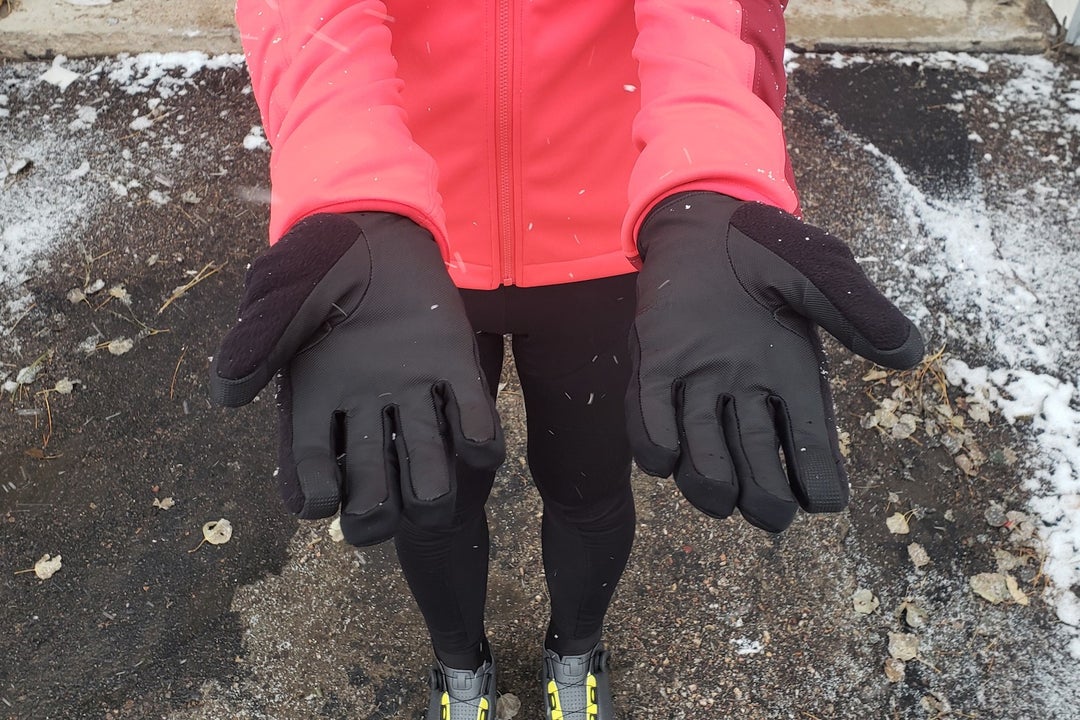 While I knowingly pushed the limits of their water-resistance in that storm, I was impressed with how warm they stayed regardless. On cold and dry rides or rides in actual snow, The Velocis gloves faired quite well. Much below freezing for more than an hour or so pushed my comfort level, but they were great in the low 40s for longer rides and well into the 30s for a quick one-hour ride.
The Velocis Softshell gloves have a fleece lining with a short gauntlet that may fit under a looser jacket sleeve but can also go over the top of a more race-cut sleeve. The unpadded palms feature what Bontrager calls Wetgrip—a slightly rubbery, texturized material that provides a firm and connected grip on the bars. The grip worked well on the hoods and bar tape and had no slip even in the rain. The shape of the gloves feels natural and unrestricted, and the nose wipe is soft and covers the entire thumb and the full side of the index finger.
Bontrager also added conductive threads to the Velocis gloves make the fingertips touchscreen friendly, or as touchscreen friendly as a cold-weather glove can be. You can swipe and open apps, but you aren't going to be typing anything, as the bulk of the glove doesn't allow a precise enough point of contact. The other little feature I appreciate is the small clip that keeps the gloves together, so you aren't digging through your gear bag for that one lost glove.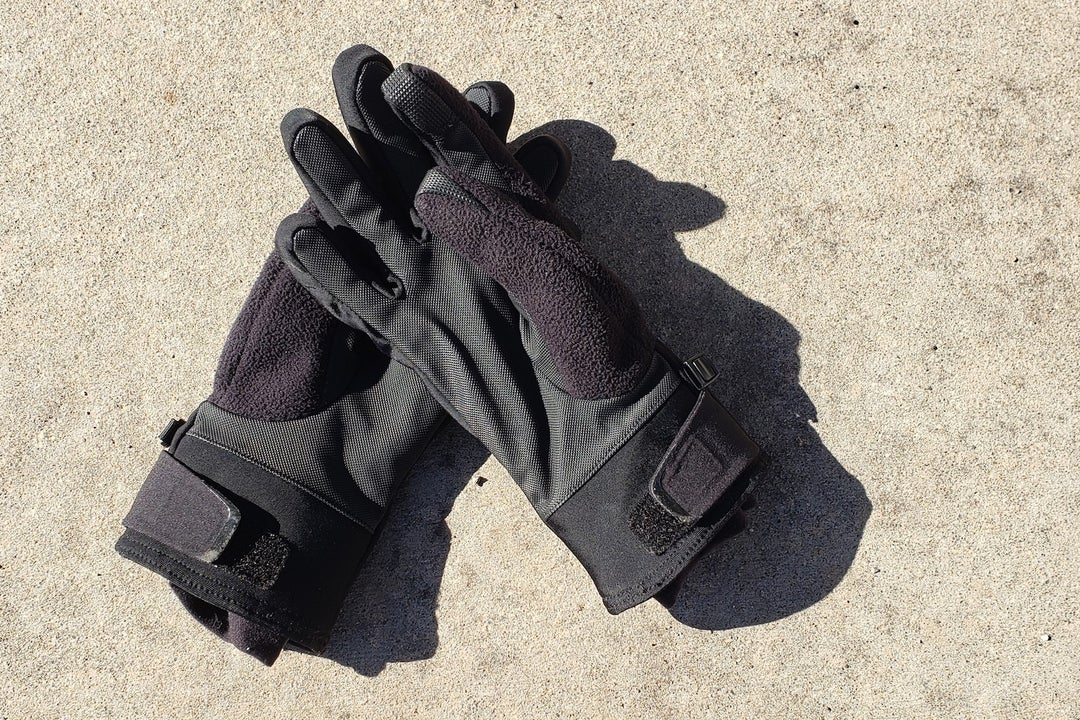 The top of the fingers and knuckles have a different material with a slight sheen to it. While it's not a big shiny silver reflective logo, it catches light better than the rest of the matte black glove. I'm not sure how effective reflective bits on your hands are or are not, but it's minimal on the Velocis gloves.
Gloves are always a bit of a challenge to review since people have such different tolerances for cold, but for me, the Bontrager Velocis Women's Softshell Cycling Gloves are a great addition for cold, dry days. They're a bit boring to look at and lack any reflective features, but they keep your hands warm and give you a good grip on the bars, so they do exactly the job Bontrager intended them for.