'How is this even physically possible?' Avoid breaking cogs with proper installation
Lennard Zinn explains how Campagnolo cassettes can be installed incorrectly on some freehubs, and how to avoid this dangerous error
Heading out the door? Read this article on the new Outside+ app available now on iOS devices for members! Download the app.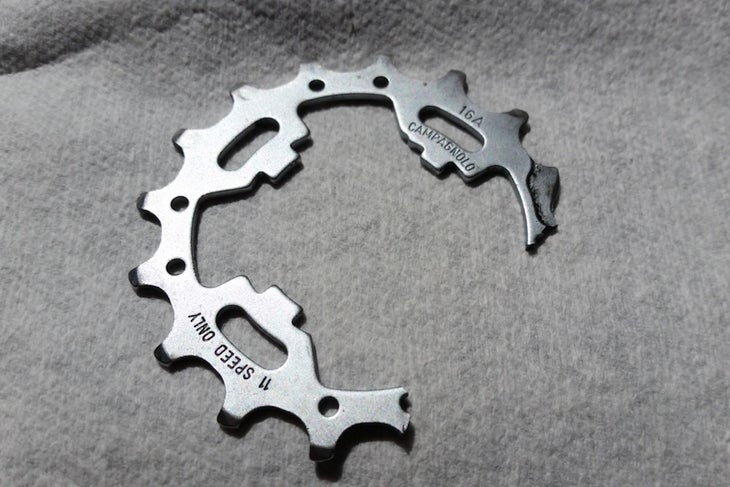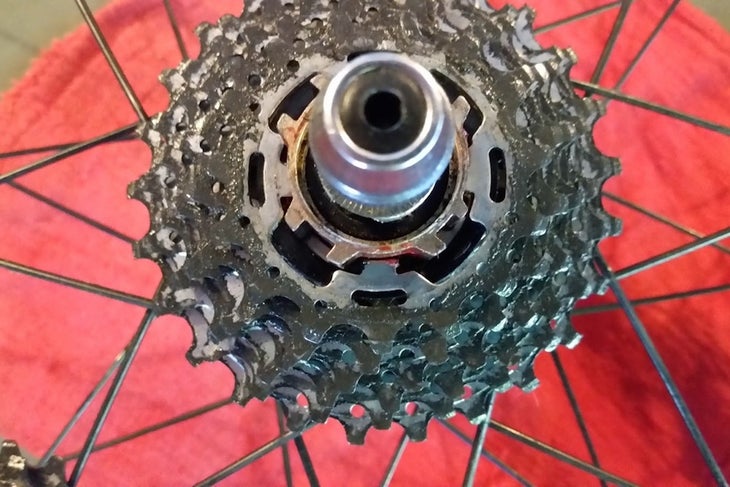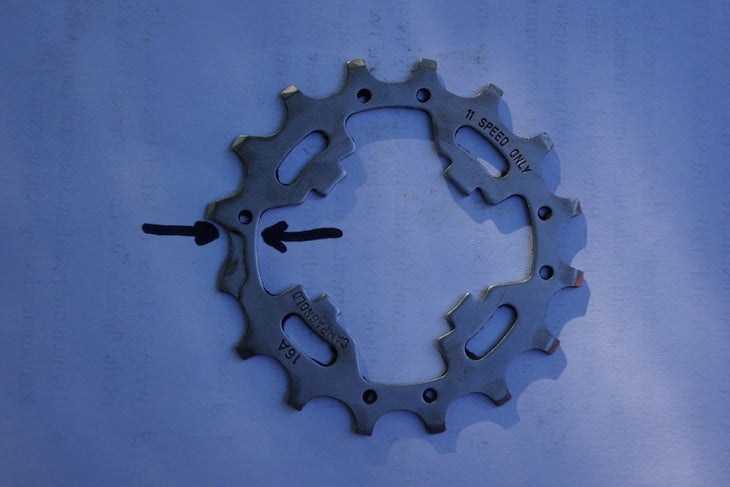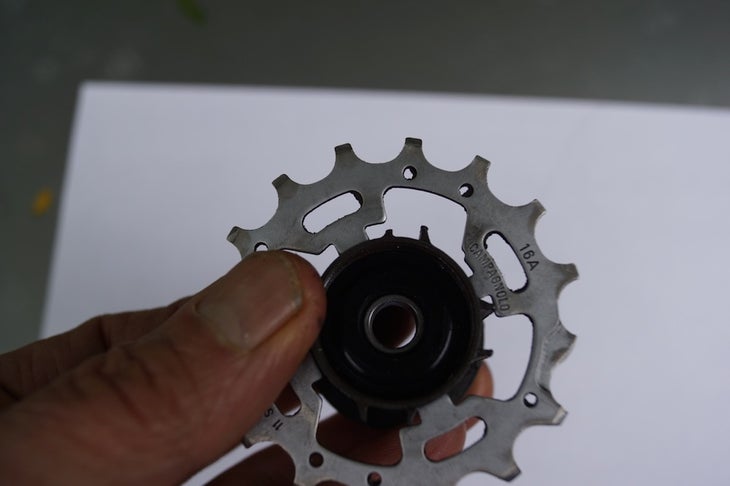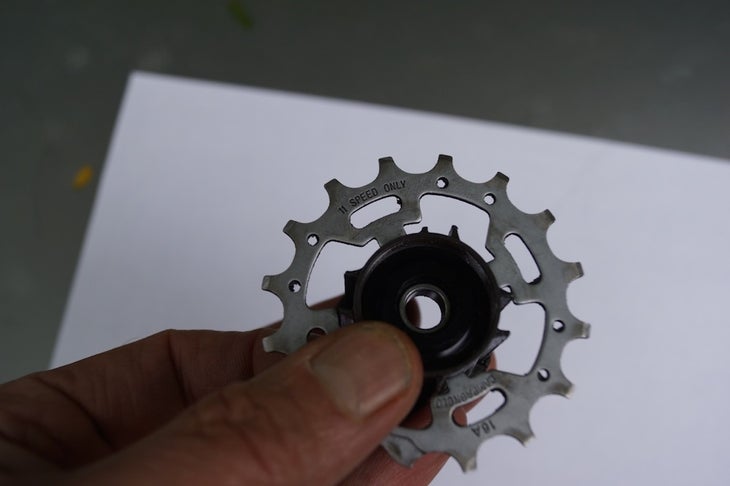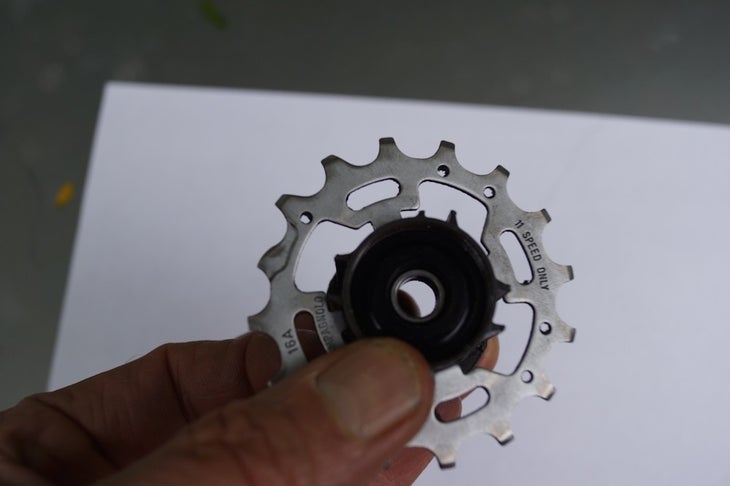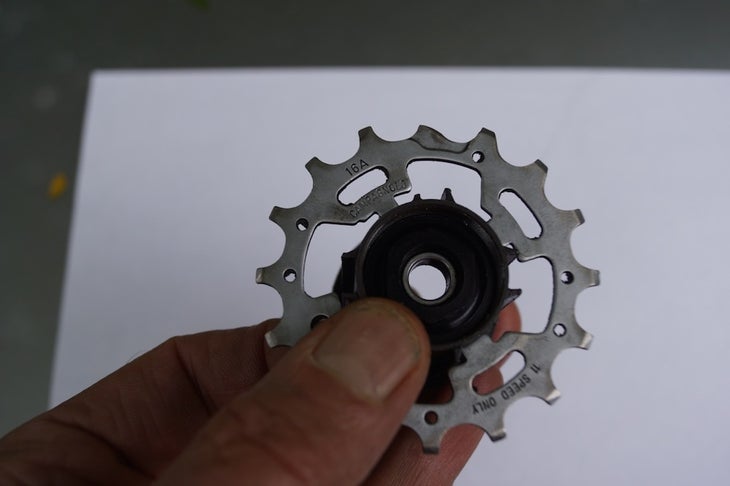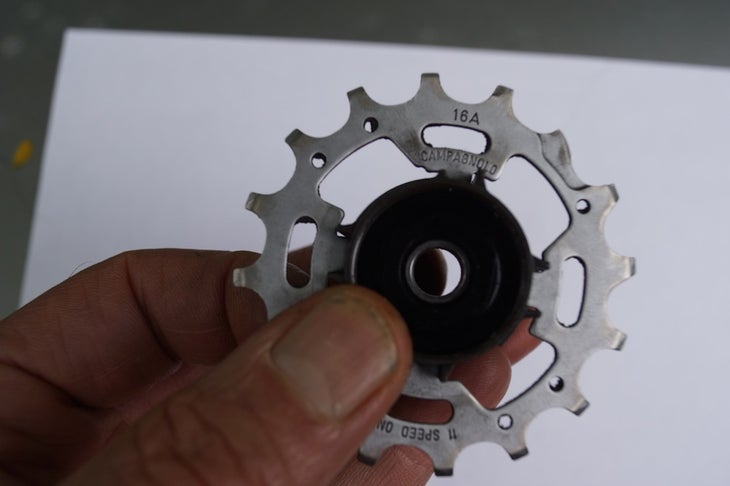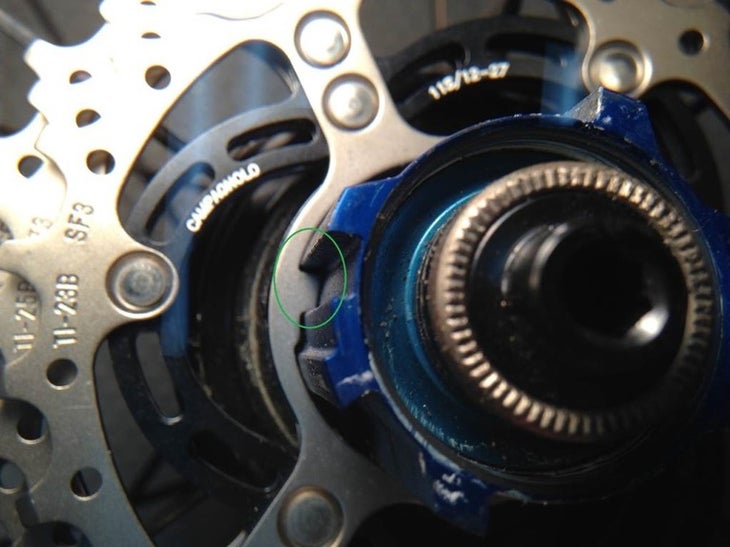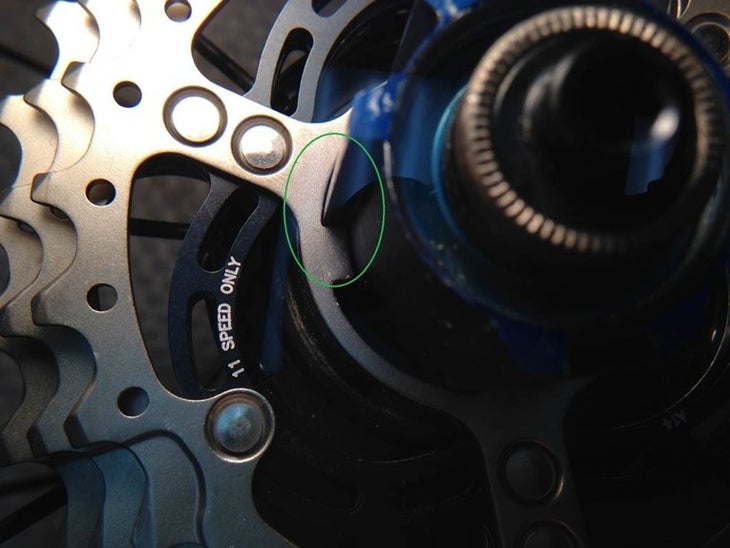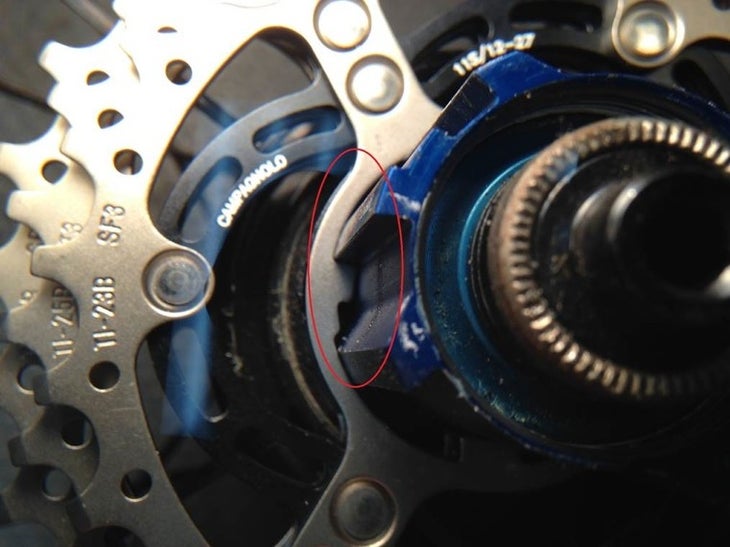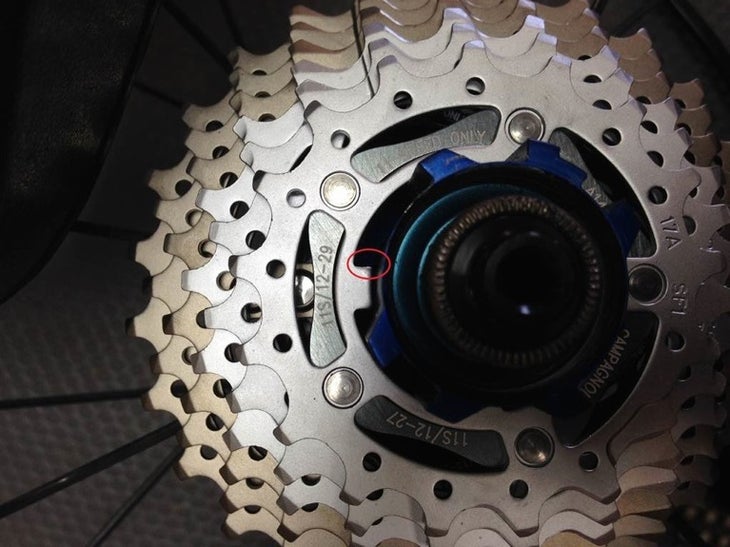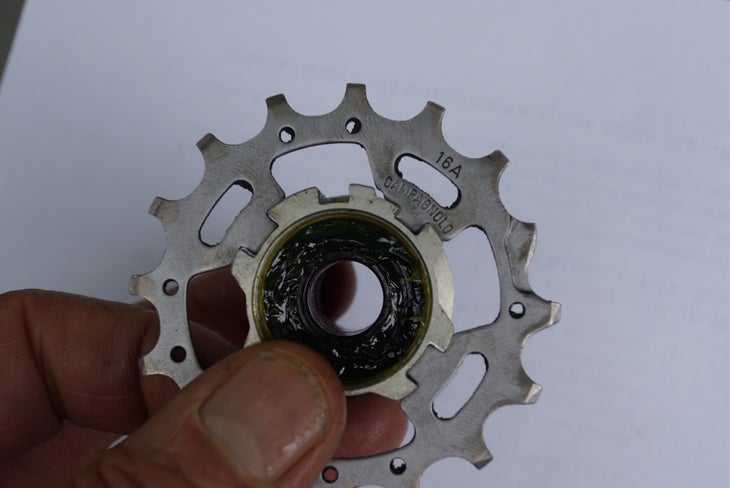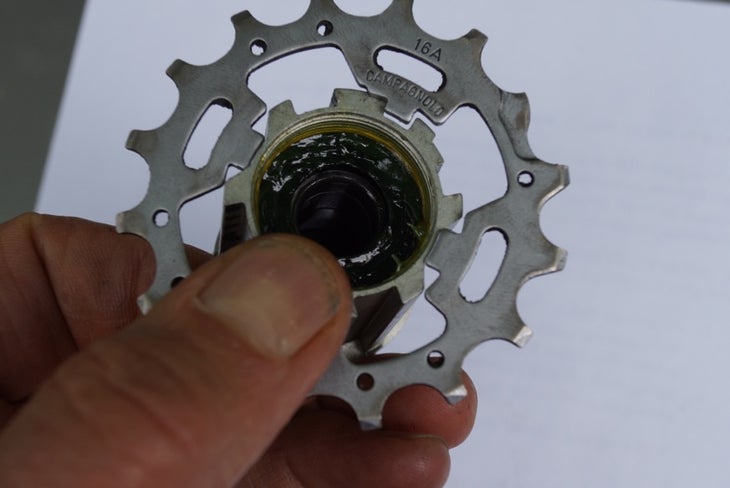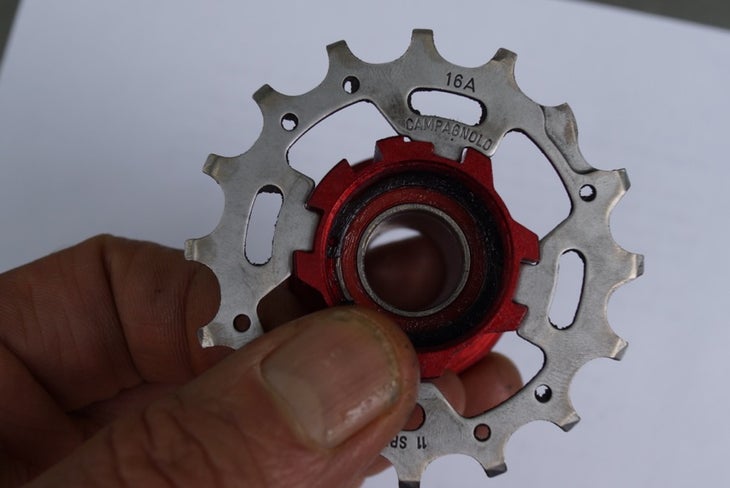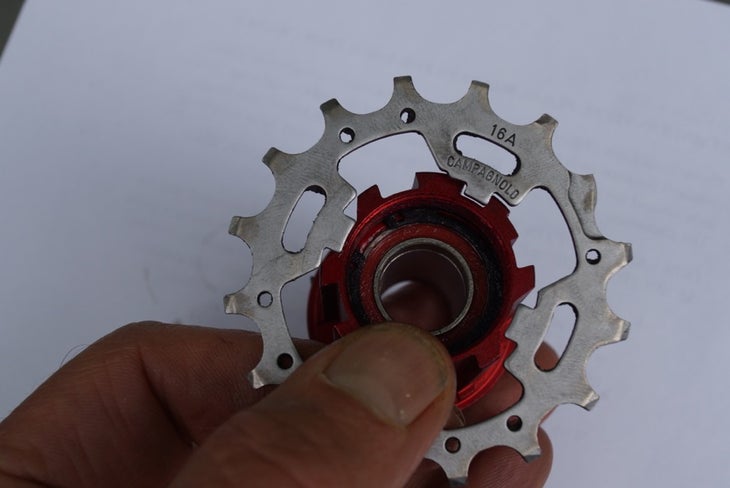 Dear Lennard,
[Look at my broken cog.] I am 5-foot-9 and 180 pounds; I am 55 years old and would not have believed that this was even possible until it happened to me one week ago. So, it would be nice to know how to prevent this in the future. I was riding a PowerTap GS hub. I hit a max wattage of 465 at the time I broke the cog.
— Larry
Dear Larry,
(Larry and I exchanged a few emails on this.) Fortunately, I've had mechanic extraordinaire Dan Large of Campagnolo USA educate me on this issue. Due to a tapered (rather than square) flank on a critical freehub spline, the PowerTap GS freehub allows the cogs to be incorrectly installed on the freehub. If installed in this improper position, the cog is only driving the freehub body at one contact point. Campagnolo-compatible freehubs from Zipp, Mavic, and White Industries also allow the possibility for incorrect installation, and I imagine there are others as well. (However, in all five positions they can go on the White Industries freehub, the cogs still have all four tabs driving the freehub.) Campagnolo (and its Fulcrum brand) freehub bodies only allow cogs to be installed one way, in the correct orientation. Campagnolo-compatible freehub bodies from many other brands — including the Xentis and Bontrager ones in this photo gallery — DT Swiss, Ritchey, Reynolds, and Stella Azzurra also only allow the cogs to be installed in the proper orientation.
― Lennard
Dear Lennard,
I took a close look at all my PowerTap freehub bodies and associated Campy cassettes. I took several pictures.
[Here are photos of] the hub resulting in the snapped 16t cog. It clearly shows exactly what you have indicated, that the cog can be inserted with an offset. Your assessment is probably correct. I did take apart that specific cassette but did not notice an offset with the remaining cogs. I purchased a new 16t cog and inserted it. Your analysis led me to reevaluate all my hubs so as to possibly prevent this from happening again. I almost crashed big time.
I do have to say that I am still a bit perturbed for several reasons. With the cogs offset, there is some motion to the cassette, which I think I would have noticed while riding the bike. I had seven long (up to 70 miles) rides on this wheel/bike combo before this occurred. It is possible that only one of the cogs was offset. The other issue is that I believe that there should have been more damage to the loose non-engaging portions of the cog. I believe the cog snapping in this manner must be the result of some defect in the cog material. What are your thoughts?
— Larry
Dear Larry,
Yes, crashing is a distinct possibility if a cog snaps in half while you're standing on the pedals!
As you can see from the photos, the cog broke right where its design would force it to if installed in the improper position. I don't believe the cog material is faulty, but it is weaker in the thinned area just forward of the only tab that is driving the freehub body if it's installed incorrectly. It has a perfect breakage line across the cog ring due to the stress created by the shaping of the shift ramp. The fundamental problem was the installation in the incorrect orientation, but if that shift ramp on the cog had been somewhere else, I believe it would have lasted longer, and it still would have been an accident waiting to happen.
― Lennard