First Look: Nimbl Road Air shoes
Nimbl's Road Air lace up shoes are exceptionally light and feature a generous toe box for the wide-footed. These feathery shoes are all about the climbs.
Basics
Superlight lace-up climbing shoe; made in Italy; super-wide toe box
---
Our Thoughts
The Nimbl Road Air Shoes are beautifully constructed Italian lace-ups intended for climbers looking for the lightest, strongest shoe they can find. They feel wonderful to the touch and the wide forefoot suggests these will be comfortable for a wide variety of foot shapes.
---
Size Reviewed
43
Price
$500
Brand
Nimbl
---
Heading out the door? Read this article on the new Outside+ app available now on iOS devices for members! Download the app.
Nimbl says the Road Air shoes are designed to be the ideal climber's shoe. At 205 grams per shoe, it's certainly easy to make that case. They're made in southeast Italy, and while that may bring to mind a painfully narrow toe box, fear not: Nimbl bucks that trend in dramatic fashion with a wide (over 100mm) toe box that offers plenty of space for wide feet.
Road Air Upper
The Road Air shoes feature a microfiber upper that's perforated all throughout the forefoot. The perforations terminate just before the ankle. This should provide heaps of ventilation on hot days in the mountains.
I have only held these shoes, and have not yet ridden them, so I can't yet judge the efficacy of the venting. What I can say is that the uppers seem to have enough structure to create a strong bond between rider and bike. The upper also seems very light, flexible, and comfortable. I get the sense that the Road Air shoes place a high priority on comfort.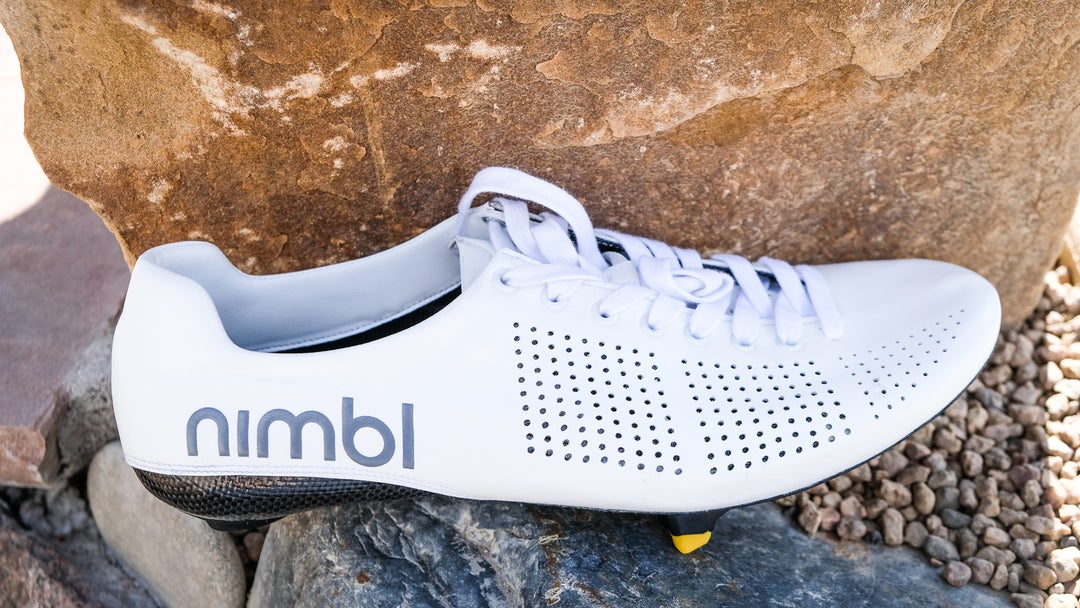 There is no special material in the heel cup, or anything to indicate Nimbl has done anything notable to increase heel retention. That said, the upper material rises at the rear of the shoe, which should provide stability here. Since these are lace-up shoes, I expect to be able to tailor the snugness quite a bit. It will be interesting to see how well my foot stays planted in the heel cup.
The upper does tend to have a low profile, and that worries me as someone with a very high instep. Nimbl does offer custom options, though, and when I get my test pair, I will have sent my specific measurements to the company along with the note that I have a high instep. So it seems that can be accommodated.
Nimbl does have two Boa-equipped shoes, the Exceed and the Feat. But neither are available in the United States just yet. For now, the lace-up Road Air shoes are the only shoes available to US riders.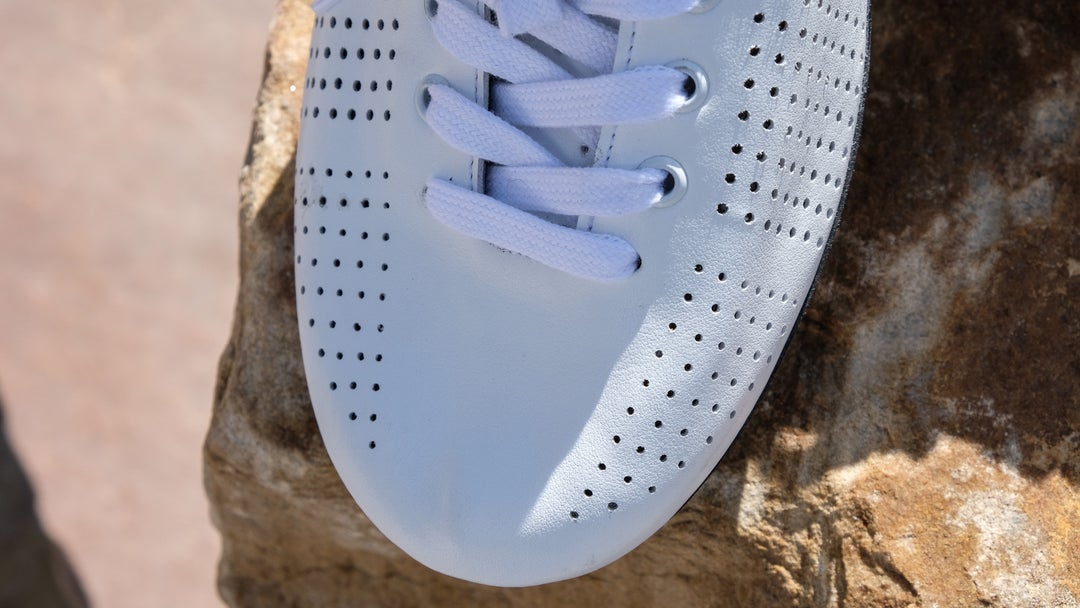 Road Air Sole
The carbon sole feels very, very thin. One of the first things I noticed about the Road Air shoes was the noticeable shaping and curvature of the soles, which seem to cup the foot. We've seen a similar concept executed in Bont's shoes like the Helix, which have become one of my favorite pairs of shoes precisely because the carbon sole tends to conform to my foot better (and, notably, the Bont shoes tend to have a generous toe box for the wide-footed).
There also appears to be a notably low stack height here. Less distance between your foot and the pedal generally means better power transfer.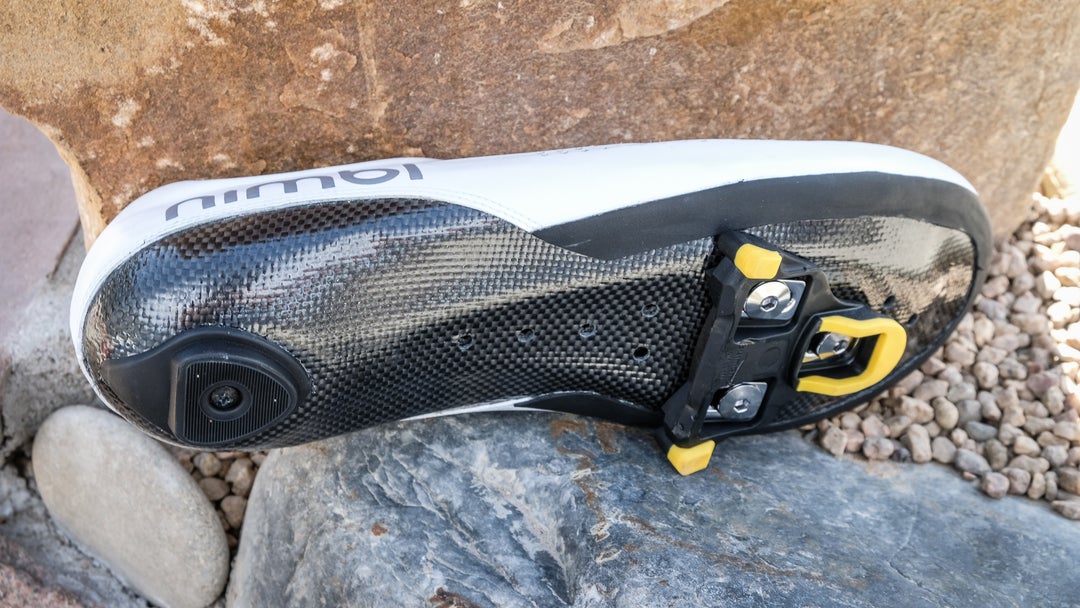 Nimbl also notes that the Road Air shoes feature a thermo-moldable carbon chassis, which means you can heat-mold these shoes to your feet. A Nimbl representative notes that the thermo-molding process is akin to that of a soccer shoe (toss the shoes in a bag, toss said bag into a hot water bath).
The insoles are, to put it kindly, minimalist. While I'll give them a go, I suspect I'll be swapping them out after a ride or two because the stock insoles don't appear to offer much arch support or cushioning. I've had great luck with Bontrager's inForm insoles, and I tend to swap them between shoes.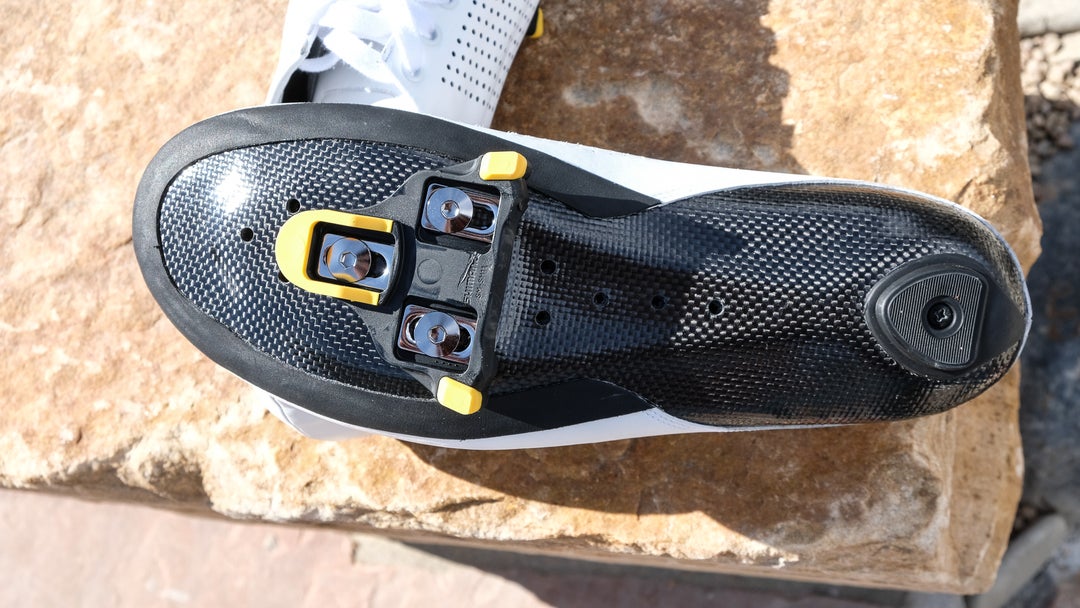 Where you'll see them
While the Nimbl name may not be familiar to you, WorldTour riders are already wearing these kicks in 2020 races. Steve Cummings, Silvan Dilier, and Rick Zabel are just a few of the names you'll recognize. And Nimbl representatives were quick to note that we'll se a prominent US-based gravel racer wearing Nimbl gravel shoes very soon, so keep an eye on your favorite pro's feet.
While you're at it, keep an eye on VeloNews for a first ride review and long-term review in the coming months as the weather warms up and I start tackling the climbs here in Colorado again.