Lazer updates helmet line, breaks new optics ground
Lazer adds new flashing rear light, camera mount to helmet lines and we test the Magneto glasses
Heading out the door? Read this article on the new Outside+ app available now on iOS devices for members! Download the app.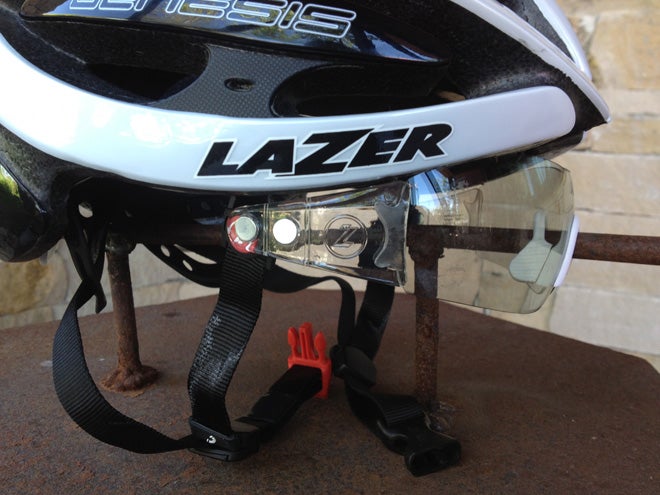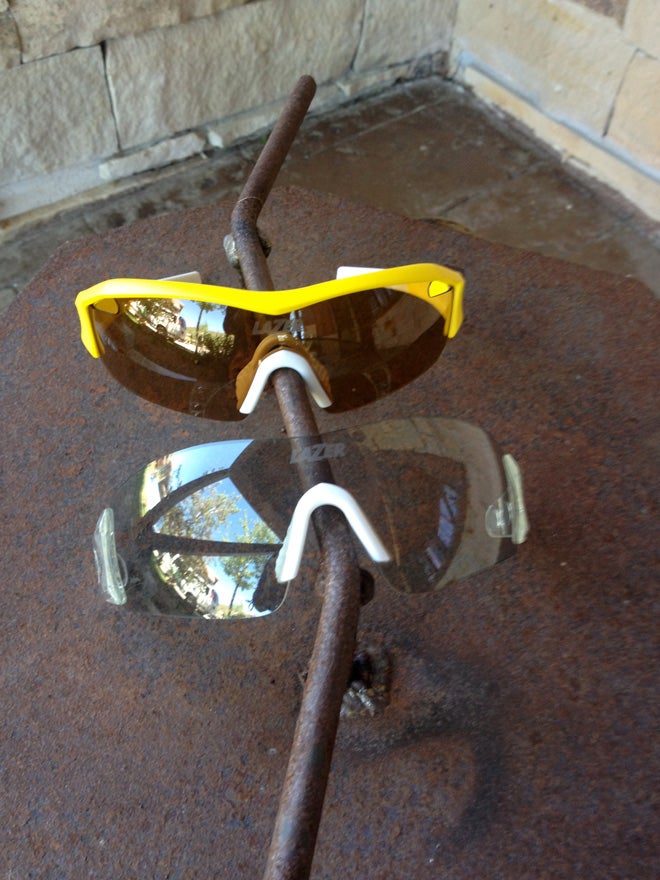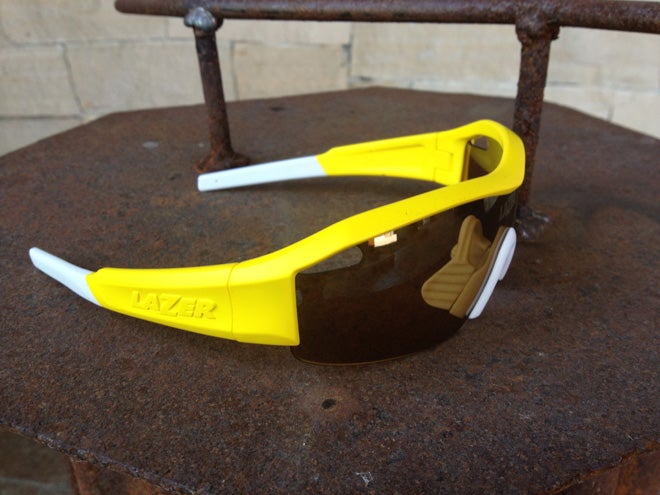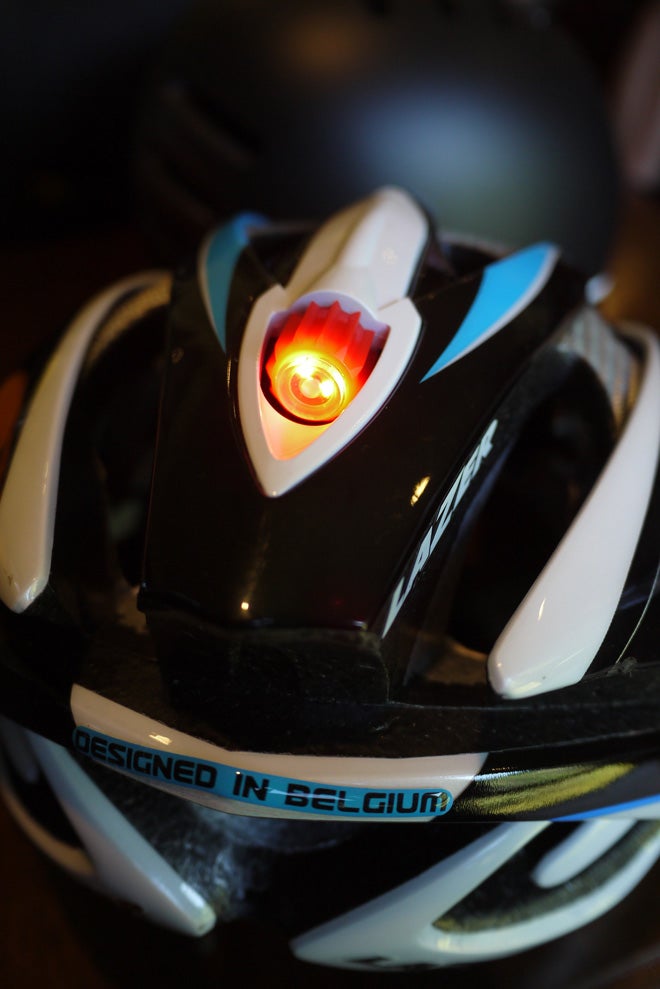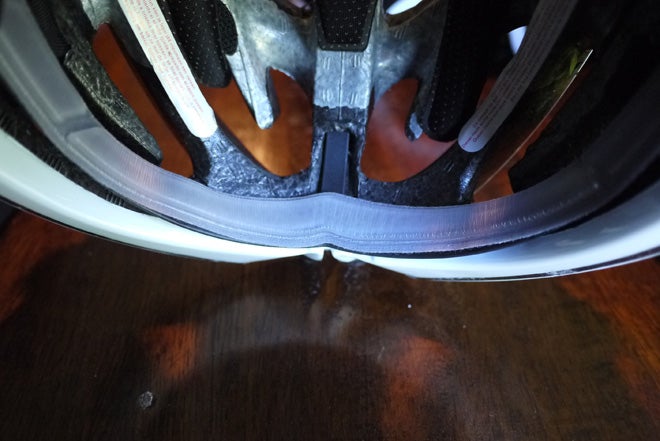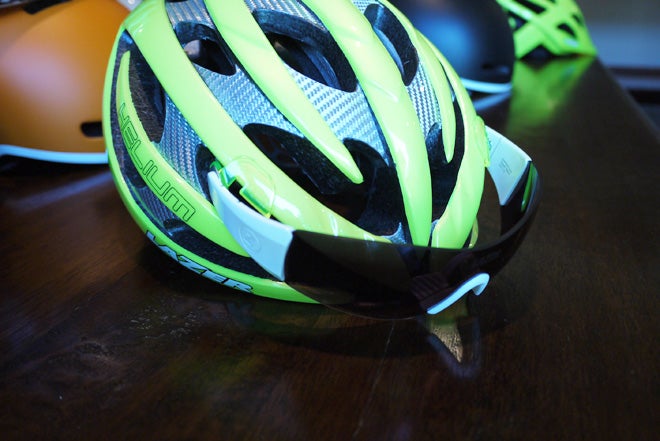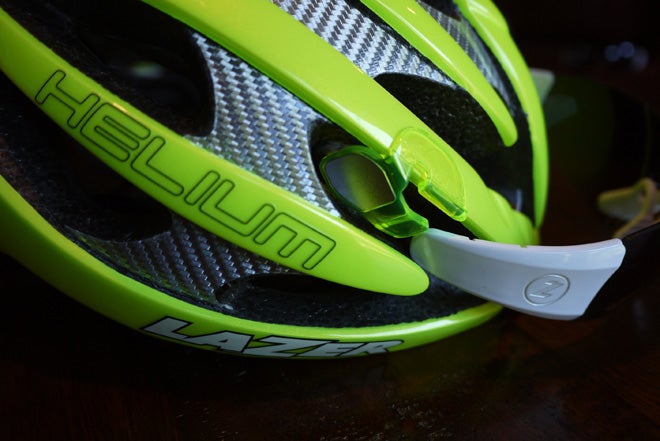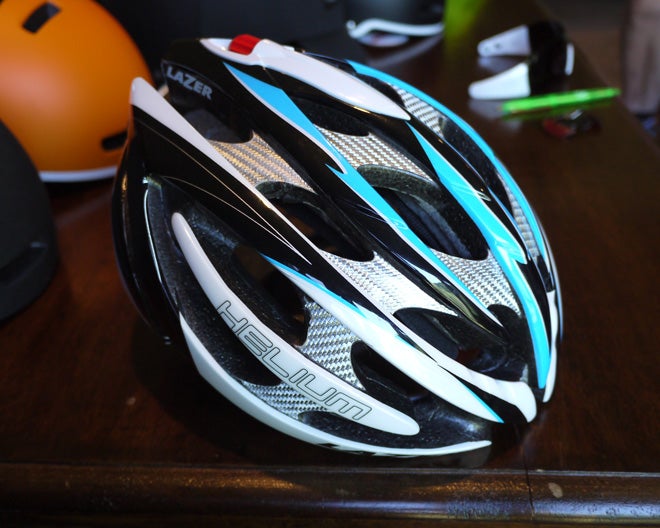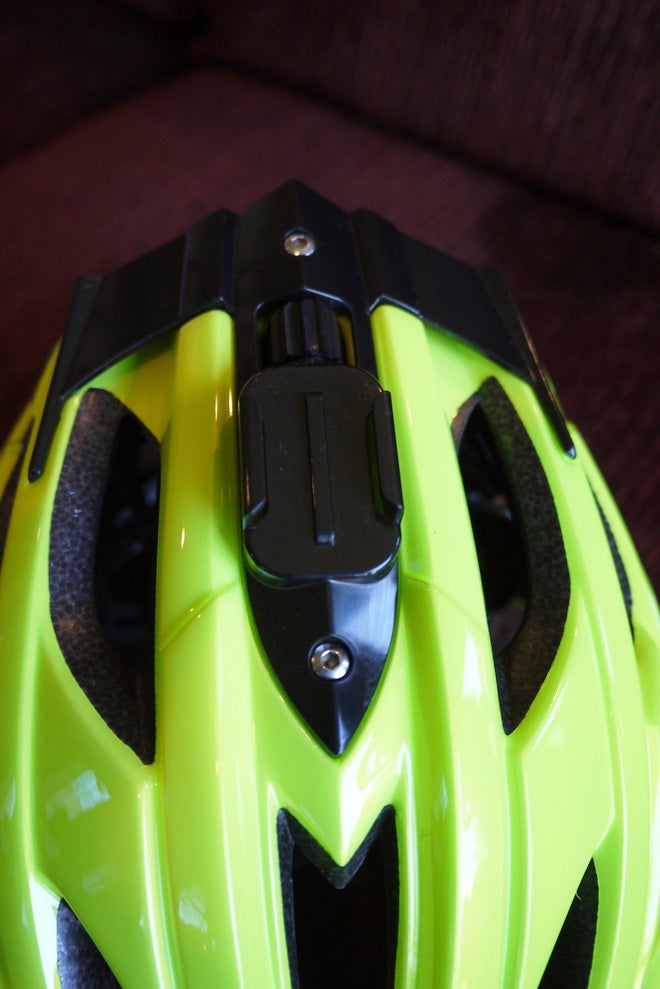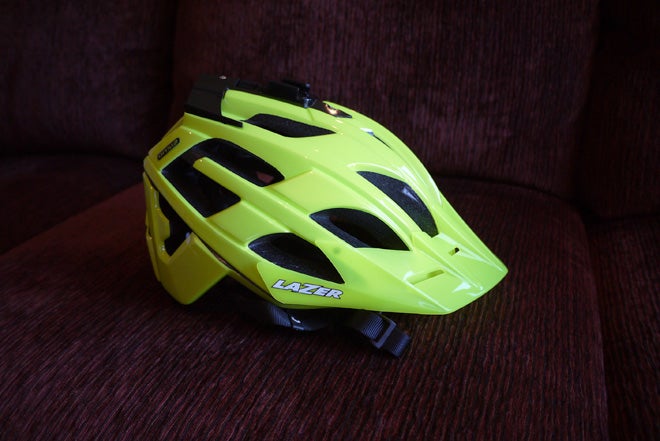 PARK CITY, Utah (VN) — If you've never tried on a Lazer helmet, do yourself a favor and do so. For many riders, the Belgian helmet brand offers great comfort, performance and value. While the company doesn't have any revolutionary redesigns for the new model year, there are several creative updates in the helmet line and Lazer's new line of eyewear is also worth mention.
Helmet updates
The top of the range Helium, still priced at $230, receives two interesting upgrades. Structurally the helmet is exactly the same, but a new brow pad is designed to better even any pressure points on the rider's forehead. It also channels sweat away from the brow and eyes. The new pad has a rubbery, gel feel to it and looks like a great idea.
In a nod to increased visibility and safety, the Helium now has a blinking light integrated into the Roll-Sys retention system. The rear-facing red light has replaceable batteries and will be available as an aftermarket accessory for those currently using Helium helmets.
On the off-road side of the Lazer line, the popular Oasiz all-mountain helmet is now available in a super bright Flash Yellow. For $130, the Oasiz, in the Flash Yellow color, also comes with an integrated GoPro camera mount. The mount will be offered as an aftermarket item for those with Lazer helmets. Like the light on the Helium, it integrates in the Roll-Sys retention system.
Eyewear
Lazer's Magneto glasses were launched last year but unfortunately I only just got a chance to check them out. Instead of ear stems, the frame of the Magneto glasses is abbreviated, ending in a rounded plastic tip that houses two magnets per side. This means there is no pressure on your head and zero interference between glasses and helmet retention systems. The magnets on the glasses mate with a set of easily installed sliding clips that you put on the forward strap on your helmet. Lazer sends the clips with a spacer installed for use on lightweight, thin helmet straps. Simply pop it out if your helmet has heavier webbing.
Lazer recommends putting your helmet on and heading to a mirror to check that the Magnetos are aligned properly. A good first step in the process is ensuring that your helmet is properly adjusted and doesn't move as you ride, because when using the Magnetos, if something shifts, your glasses do as well.
The Magnetos are offered in two photochromic lenses (one light, one darker) as well as traditional lenses. On the trail, the lighter photochromic lens was great. The optics seemed great and nothing moved around. Because the lens is so big and there is no frame above or below it, visibility is fantastic. I could imagine the Magnetos being great for use on the track or time trials as well, any time your head is down and you're peaking up the road.
Both photochromic options will retail for $130 and use synthetic melanin that adapts to different light conditions. Also offered is the Magneto Interchangeable that comes with three lenses (clear, amber and dark) for $110.
Because many riders take their glasses off for climbs or as light conditions change, Lazer also offers Mag Docks for those using the company's Magneto glasses. While designed for use on Lazer helmets, they can be fitted to virtually any brand of helmet. Pricing should be around $7.50 for those who already have Magneto glasses and will be included with glasses currently shipping.
I also had a chance to try Lazer's Solid State glasses. These are a more traditional pair of glasses with a single wraparound, interchangeable lens. Like the Magneto, Lazer offers photochromic and traditional lenses. I tried the darker photochromic lens in the woods and found it a bit dark. But for use on the road, on a bright day, it would be ideal.
The earpieces are rubber coated and bendable to help them contour to your head shape. The Solid State glasses also fit nicely into the top vents on my Genesis helmet when flipped upside down.
Retailing for $90 with photochromic lenses and $70 for the Interchangeable option with three lenses mean that both options are a great value. Optics are great and many color options are available.
Lazer also offers the Argon, half-frame, dual lens glasses and the Electron, with a full wraparound frame. Both sell for $80 with three lenses and $95 for photochromic lenses.