What Were They Thinking? CamelBak's VeloBak
The brain behind CamelBak's latest offering — the VeloBak — talks to Singletrack.com about developing the idea of wearable hydration for cyclists.
Heading out the door? Read this article on the new Outside+ app available now on iOS devices for members! Download the app.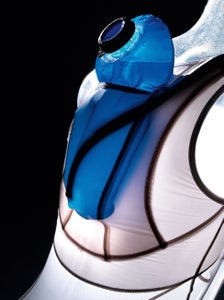 By Wendy Booher
CamelBak scored big when its brand of hands-free hydration systems hit the market years ago. The idea of hauling a reservoir on your back and sipping freely from a convenient mouthpiece was simply genius compared to waiting until an easy stretch of trail to reach for a swig from a dirty water bottle.
So when CamelBak introduced its new Wearable Hydration system in January with the debut of the RaceBak, the brand name was reassuring but the concept was frankly intriguing. Would a jersey with a built-in hydration reservoir really be an improvement over our cherished hydration packs?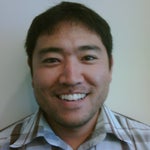 Corey Hayashi, product manager for CamelBak's Wearable Hydration, tests all his products in real time as an avid cyclist/triathlete. He recently completed a half-Ironman in July and is training for a full Ironman in Arizona in November. Here his personal product testing really shows through with CamelBak's new VeloBak.
ST: What sparked the idea of wearable hydration for cyclists?
CH: The idea came from road cyclists' requests for a way to stay hydrated with minimal cargo capacity, or no pack at all. The VeloBak offers 3-plus bottles worth of water in a jersey that has the standard 3-pocket cargo capacity that any cycling jersey would have. This enables a rider to go farther and ride longer without having to stop and refill water bottles (usually a max of 22 oz each, or 44 oz). The VeloBak (and RaceBak) have a 72 oz. reservoir.
ST: At first glance, the VeloBak seems like something that triathletes might use but then it doesn't seem convenient or legal for the swim portion. So tell us, who is the intended user for the VeloBak?
CH: The VeloBak was designed primarily for cyclists, but has gotten a lot of interest amongst mountain bikers, especially cross-country racers who have the issue of relying on bottled water (that falls out of the cages easily) or packs. A lot of these riders find it much more convenient to use wearable hydration rather than carrying a pack.
ST: What sorts of riding experiences did you have in mind when designing the VeloBak?
CH: For the same reasons as above, triathletes have found the VeloBak extremely helpful in training, but most do not race with it because of provided aid stations and water stops along the routes.
ST: Because mountain bikers tend to have a more upright riding position, the filled reservoir is more manageable on a mountain bike as opposed to a road bike, where the reservoir has a tendency to slide forward into the back of the helmet. But, for all of the VeloBak's design virtues, it's tough to get mud stains out of a white jersey. Are there more color options in the works for the future?
CH: The women's VeloBak comes in white or graphite with blue stitching and the men's VeloBak comes in white or graphite with Racing Red stitching.

CamelBak's VeloBak info:
MSRP: $130
Women's VeloBak in sizes: XS-L
Men's VeloBak in sizes: S-XL
Available: Oct. 15, 2009
Both reservoirs are replaceable, as with all CamelBak packs. The VeloBak and RaceBak both use a 72 oz. low-profile reservoir (with a baffle running down the center) to help keep the profile close to the back of the user.