American Classic Hurricane wheels stand up to Belgian cobbles
Technical editor Nick Legan puts a solid, all-around set of aluminum wheels to the test of the Belgian cobbles
Heading out the door? Read this article on the new Outside+ app available now on iOS devices for members! Download the app.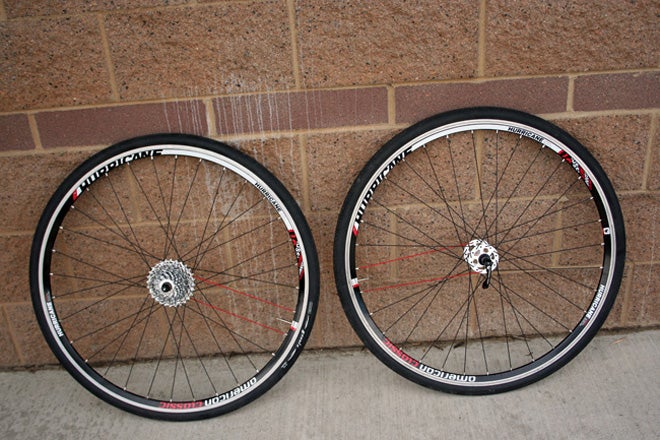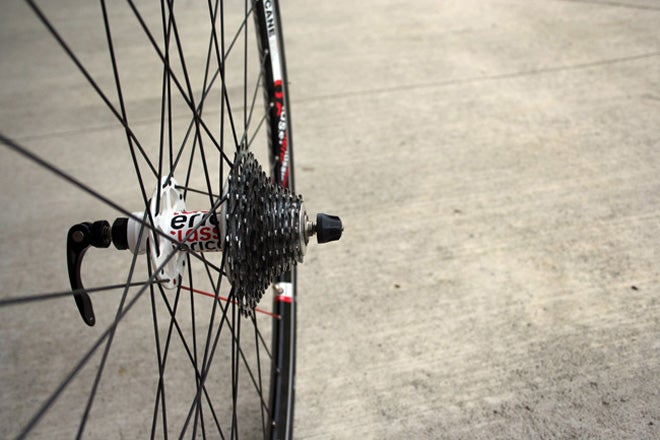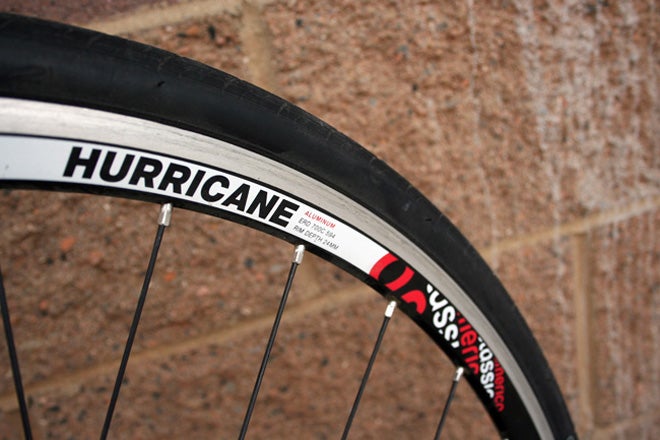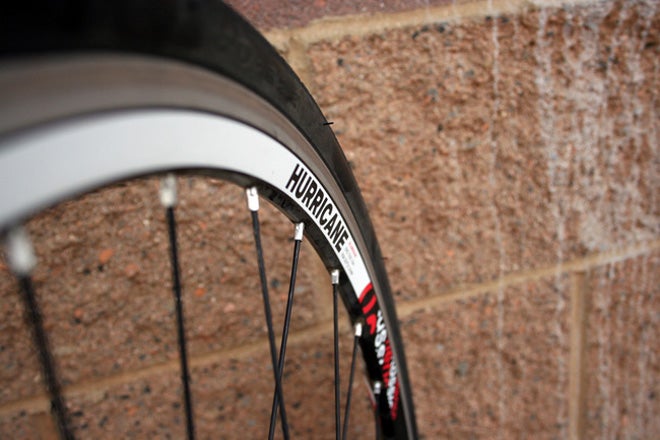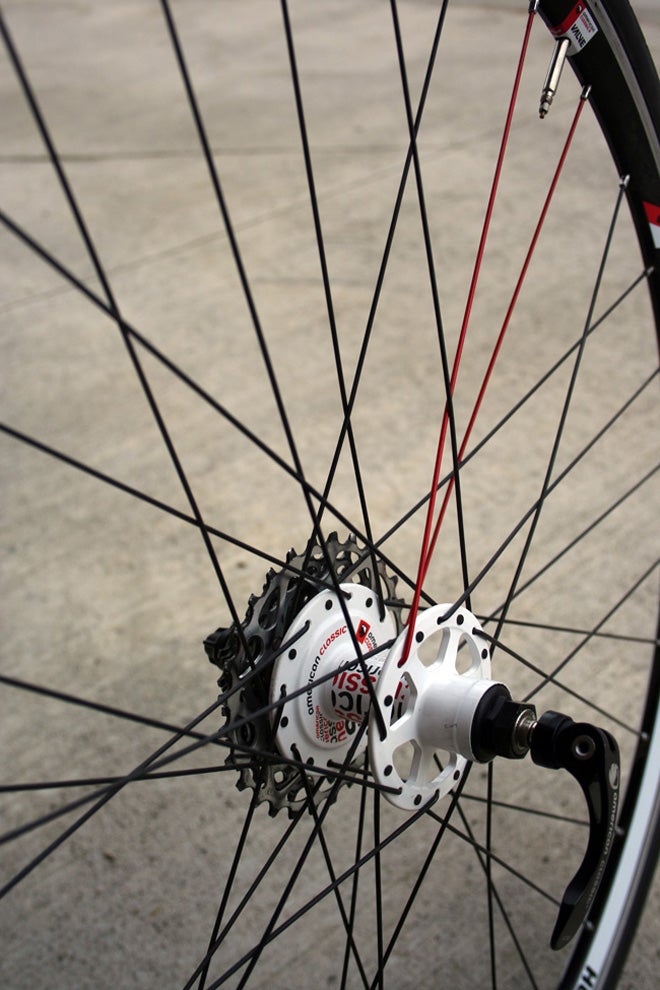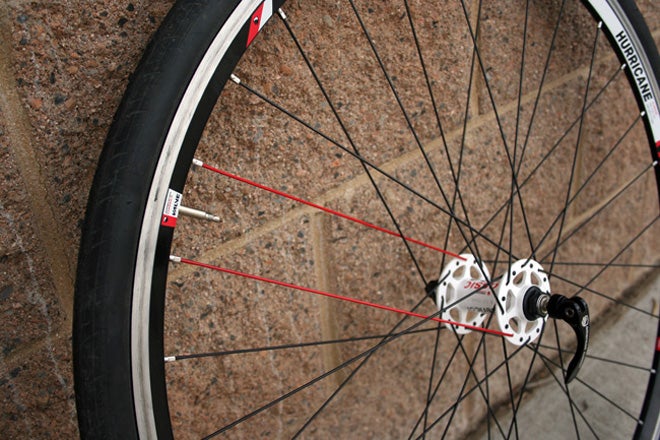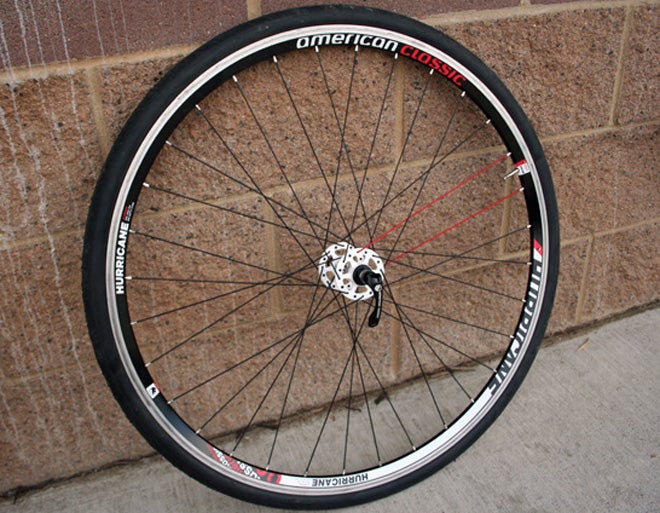 The lowdown:
Light, strong, cheap: pick two
Pros:
A robust set of wheels for everyday riding
Cons:
Pricey at $900
I was packing my bike for a trip to the Tour of Flanders and Paris-Roubaix and needed to decide on wheels. This year I wouldn't have a chance to take part in the sportif rides like last year, but I did plan on hitting some cobbles. Bombing through pave is a great opportunity to test a set of training wheels. I didn't want tubulars (well I wanted them, but…) and with wet weather likely I decided to stick to aluminum rims. Gazing around the VeloNews.com tech room, I saw them. The victim wheelset would be a pair of American Classic Hurricanes.
These robust wheels are designed for the rigors of larger riders, cyclocross, rough roads, even trekking. To handle those conditions, American Classic uses 32 double-butted spokes both front and rear. The front is laced to an American Classic MTB 105 mountain bike, high-flange hub and American Classic's own Hurricane rim (400g each). The rear wheel uses the RD 205 road hub and the same 22mm wide by 24mm deep Hurricane rim. Both hubs feature ceramic bearings for long life and low friction.
Claimed weight for the wheelset is 1,600 grams, but our test pair came in a little lighter at 1,560 grams (730g front/830g rear). The set runs a lofty $900; you can get budget carbon tubular wheels for another $100. A pair of Shimano Ultegra tubeless wheels retails for $650 and can be found online for less. So on the value front, the American Classic wheels are a bit behind the ball. But American Classic contends that, "you get what you pay for." And in many cases, that old saying holds true.
The Hurricane rims are sleeved, not welded. This assures that the aluminum's temper is not compromised, though accurate sleeving is quite difficult and results in a higher cost rim. The brake track has a uniform, roughened surface to it. Braking was fantastic with a great initial bite and good modulation, even in the rain. The seam was never felt and though the brake track finish isn't quite as beautiful as some (it looks a bit like it has small scratches all over it) it worked better than many other rims with both SRAM and Shimano brake pads.
American Classic also produces its own spokes using medical grade Sandvik stainless steel from Sweden. Each length is produced separately to assure maximum strength. No cutting down of spoke blanks.
The last ingredient in the mix is the high-flange hubs. They, like the Hurricane rim, are a Bill Shook design. The patented six-pawl design has been around for some time, used on both road and mountain bike wheels. The RD 205 hub is a lighter version with tall flanges, the non-driveside one sitting inboard from the edge of the hub shell. This is done to keep spoke tensions closer to equal.
All the parts described above are manufactured in Taiwan to American Classic standards. Ellen Kast, the general manager of AC, points out that none of the parts used are from an overseas vendor's catalog. Every component is designed in the U.S. and then produced overseas. Assembly also takes place in Taiwan, but not by a machine. Every wheel is built entirely by hand to tensions specific to a given American Classic model.
All this attention to detail seems to pay off out on the road (or dirt road, or cobbled road or goat path where I also "tested" the wheels). But I have a feeling that the real payoff will be in the long-term durability of the Hurricane wheels. I'm not a heavy rider, but I did my best to abuse the Hurricanes and I've yet to have to true them.
While $900 is a bit pricey, if you're a big rider or just someone who seems to smash his/her way through cycling gear, American Classic's Hurricane wheel is a great wheel option. The wider rim was/is ahead of its time when the Hurricane rim came out. Using taller flanges and robust hubs means that the structure of the Hurricane wheels is a strong one. If your past riding experiences have been a bit stormy, maybe a pair of Hurricanes can fix that.