Bianchi Oltre XR3 Disc Ultegra first ride
I felt like the Bianchi Oltre XR3 Disc Ultegra muted some road chatter. I've had this experience with other bikes to the point where the ride felt dead, however, this Bianchi was anything but.
Basics
aero road bike that holds its own on off-road surfaces
---
Pros
minimal frame flex while also soaking harsh road vibrations
Cons
had to be coaxed into corners while descending
---
Our Thoughts
I felt like the Bianchi Oltre XR3 Disc Ultegra muted some road chatter, but did not remove me from road feedback. I've had this experience with other bikes to the point where the ride felt dead, however, this Bianchi was anything but.
---
Size Reviewed
55 cm
Price
$4
Brand
Bianchi
---
Heading out the door? Read this article on the new Outside+ app available now on iOS devices for members! Download the app.
The Oltre XR3 is, from initial appearance, an aero road racing bike with a pretty massive bottom bracket junction, non-round tube sections, and a flattened aero handlebar. Bianchi's implementation of a process and material for vibration dissipation had me wondering if its capabilities reached beyond simply sprinting on flat straightaways with rough tarmac beneath me. The answer was an unequivocal yes.
Related:
What's new
Bianchi has updated the Oltre XR3, from when the first model with disc brakes was introduced several years ago. The flat-mount disc brake caliper mounts, wider tire clearance, and refined application of the vibration-dampening Countervail technology are minor upgrades, individually. But when these improvements are integrated into an entire system, they should yield a greater difference than when considered individually.
Parts Overview
At this bike's price point, I'd expect a full Shimano Ultegra R8000 group, with hydraulic disc brakes. Bianchi could save consumers a little bit of money by substituting lower-tier or off-brand components, however the system-as-a-whole integration offers smooth and crisp shifting. Even while cross-eyed from out of the saddle efforts — and not being acclimatized to riding at mile-high elevation — I never missed a shift, even when wearing lobster gloves. While I'm most comfortable on short, snub-nosed saddles with a center channel or cutout, the Fizik Antares saddle notably worked well for me.
Oltre XR3 First ride impressions
Having little time to acclimatize to the fit—or the mile-high altitude in Colorado, coming from sea level—I set the saddle position and bar tilt, and then hit out for some time on the Oltre XR3. The testing grounds were some of the roads used by the Colorado Classic in Boulder, so a welcome mix of climbing and flats. And for even more fun, we went off-asphalt onto hardpack dirt.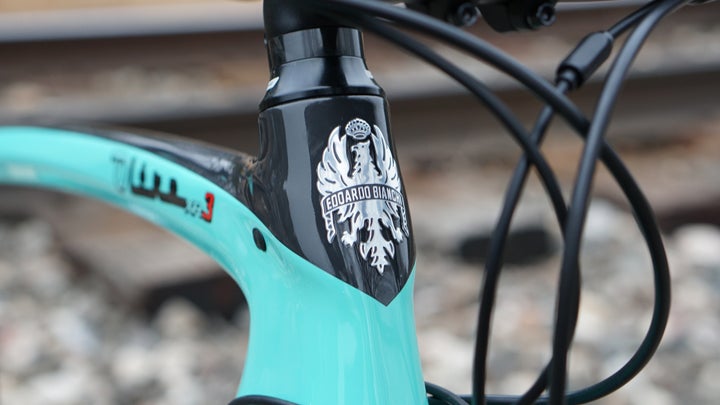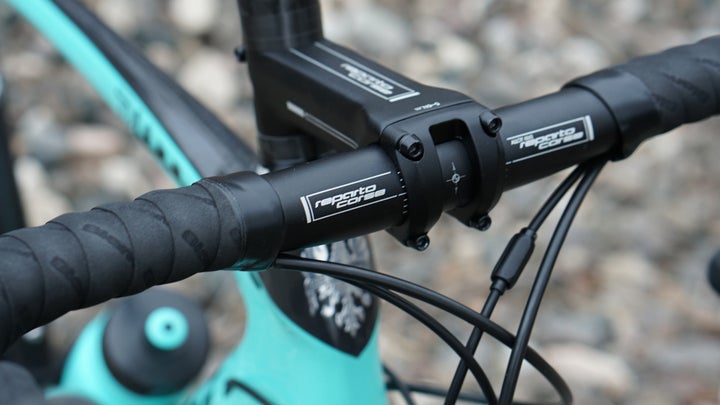 Right away, I felt like this Bianchi muted some road chatter. I've had this experience on other bikes to the point where the bike felt dead; however, this Bianchi was anything but.
When our small group started up the first climb of the day, I stood up and was rewarded with a connected-to-the-road response —no noticeable flex under my 164 pounds. On steeper switchback ramps, when I was producing four-figure watts and trying to throw the bike up and around tight-radius corners, there was no tell-tale chain rub at the front derailleur, or any noticeable flex when really trying to accelerate out of the saddle.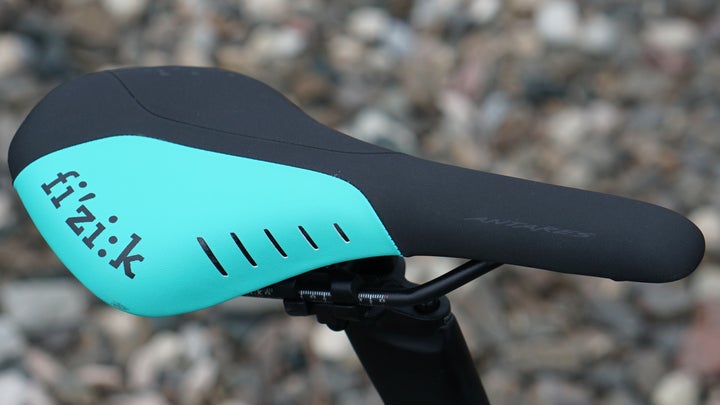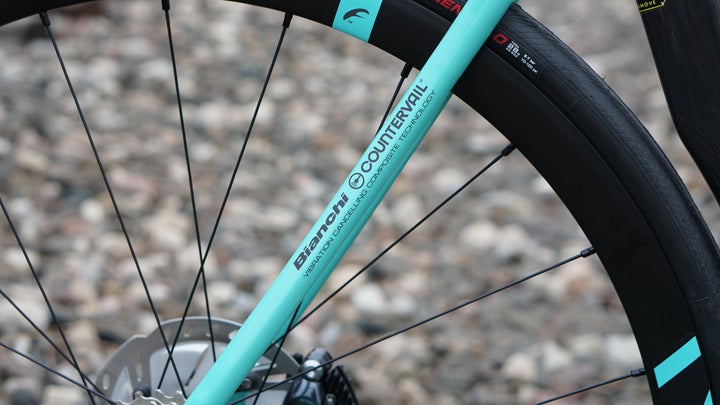 When we descended on a hardpack dirt-and-gravel washboard, I could still feel the road underneath me without being punished, which was really great for maintaining control. The only noticeable pause from this bike was on technical descents. While the Oltre felt fast and natural in straightaways, it took a little coaxing to get it around tight corners when dropping downhill, or when dodging dirt craters. Whether or not the aero-shaped tube sections were helpful at keeping speed up — or not — was hard to determine. But, I was able to pull a gap back on a heavier rider, when we were both coasting a long downhill.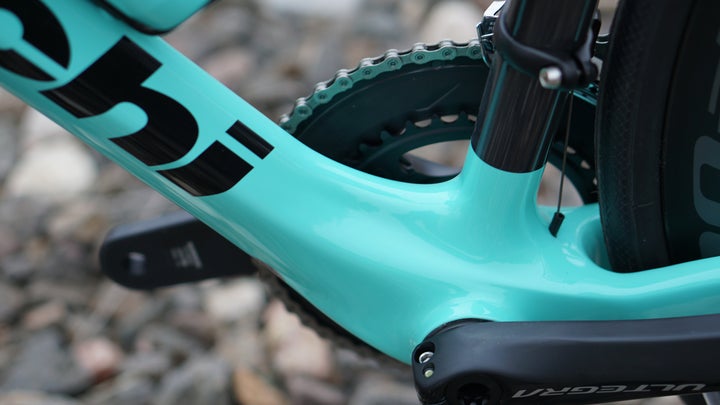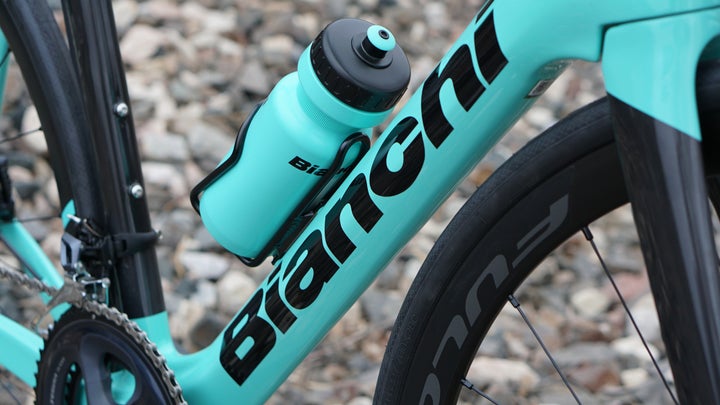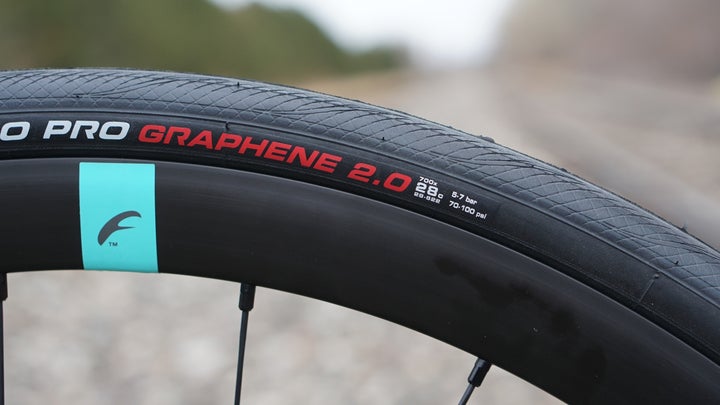 The 28mm Vittoria Rubino Pro graphene tires and deep-section Fulcrum Racing carbon wheels did a great job on dirt and light gravel. This frame felt plenty stiff — which can be tough on anything but smooth roads, as a stiff bike may jump around a bit, instead of roll smoothly — but compliance and traction were just not a concern.
2020 Bianchi Oltre XR3 initial verdict: a road bike that handles like an endurance bike
With just a few rides on flats and hills, on asphalt and dirt and gravel, the Bianchi Oltre XR3 Disc Ultegra shows shows itself as a versatile, all-around road bike. With more time in the saddle, decoding how to descend on it should become more evident. Although designed for the road, the Countervail vibration dampening technology has me wanting to explore riding this bike on unpaved roads and paths.
We'll provide a more in-depth review of the Bianchi Oltre XR3 in the coming months.