Review: Rocky Mountain Instinct C70
With adjustable geometry and the ability to run either 29-inch or 27.5-inch wheels, Rocky Mountain's Instinct C70 offers trail riding versatility for those in search of the one-bike quiver. Basics: Set up 29 or 27.5; adjustable geometry Pros: Versatile, decent climber, awesome descender Cons: Rear suspension takes tinkering to…
Size Reviewed
Large
Price
$5,500
Brand
Rocky Mountain
---
Heading out the door? Read this article on the new Outside+ app available now on iOS devices for members! Download the app.
With adjustable geometry and the ability to run either 29-inch or 27.5-inch wheels, Rocky Mountain's Instinct C70 offers trail riding versatility for those in search of the one-bike quiver.
Basics: Set up 29 or 27.5; adjustable geometry
Pros: Versatile, decent climber, awesome descender
Cons: Rear suspension takes tinkering to feel supportive and plush
When you start reading mountain bike reviews, there's much made about a bike's ability to handle the terrain you'll be riding on. I'm guilty of it in my own reviews. But the fact of the matter is that terrain varies from ride to ride, and even from trail to trail. Shouldn't it be assumed that a bike should be able to handle most, if not all, of the terrain you'll be able to find at home or on vacation?
Sure it should. In practice, however, that's much harder to accomplish. Some bikes do come close. The Instinct C70 from Rocky Mountain is no doubt one of them. On its website, Rocky Mountain calls the Instinct stable and aggressive; I'd agree with that assessment, yet the bike doesn't feel intimidating and its steering is certainly responsive enough to make you remember your XC days — if only slightly.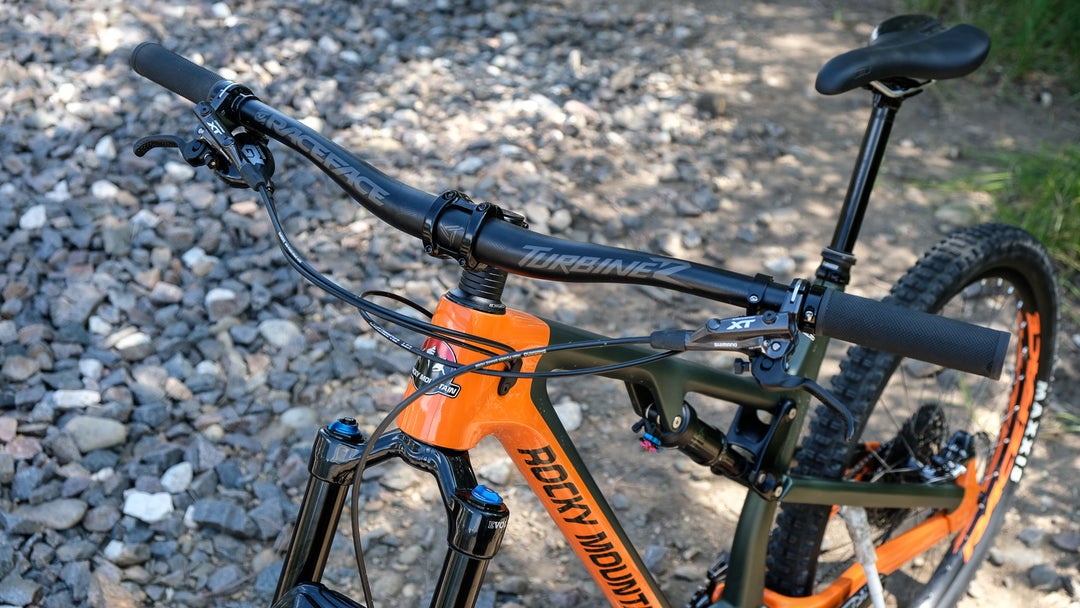 There were just a few instances in which the Instinct felt overmatched on trails here on the front range of Colorado. And that was largely due to the Fox 34 fork. To be clear, this is an excellent fork, but when it came time to bomb down Longhorn Trail, which is chunky and interspersed with drops at high speed, I found myself wishing for something a bit bigger — a Fox 36 would have done the trick nicely.
This may not be a problem for you depending on the trails you ride most of the time. (See? Guilty as charged.) In fact, the Instinct feels exceptionally well balanced on most terrain, with 140mm up front and in the rear. That's what makes the Instinct so intriguing: It's solidly a Trail bike, yet its climbing performance felt natural enough on the way up to the top of the mountain that I didn't feel dogged by the modern low, long geometry and squishy travel.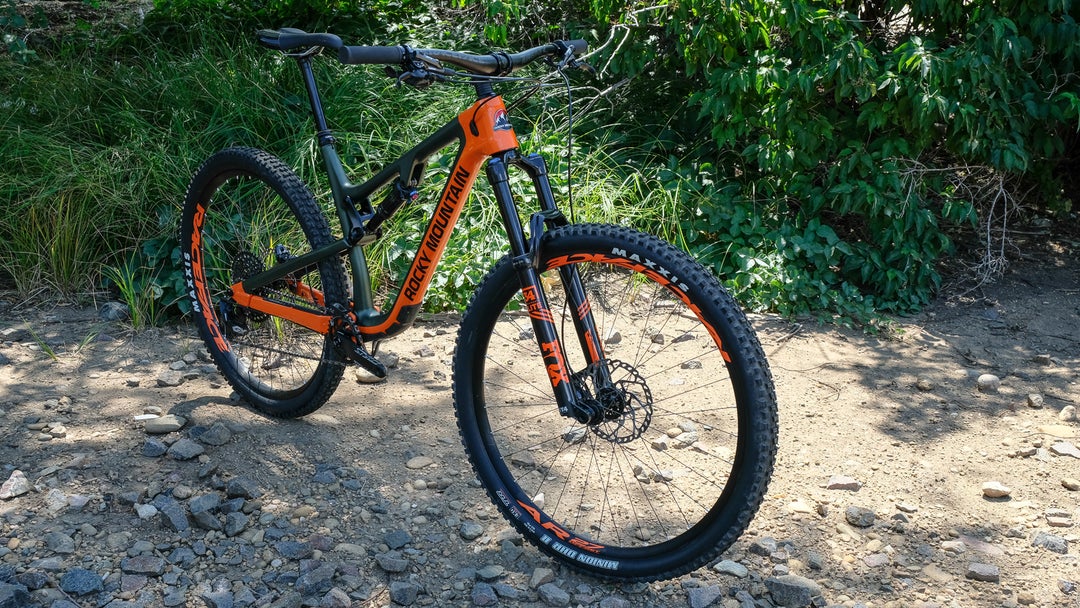 And that's the point of a Trail bike, right? Get me up the hill so I can shred the descent. In that sense, Rocky Mountain nailed the trail category perfectly here. There's not a ton of anti-squat here, at least not compared to other bikes in this category, so I did notice some squish on climbs. I admit, I popped the Instinct's shock into the climb setting a few times, but largely, I felt like I could go through almost all of my rides on the middle Trail setting and not think much about it on the climbs or the descents. That's a well-balanced ride right there.
The Instinct's versatility is impressive; That front end really loves coming up off the ground, making the Instinct especially adept at taking flight quickly. Yet steamrolling through rock gardens makes for fun sport too, almost to the point that laziness can take over and you don't have to work at all.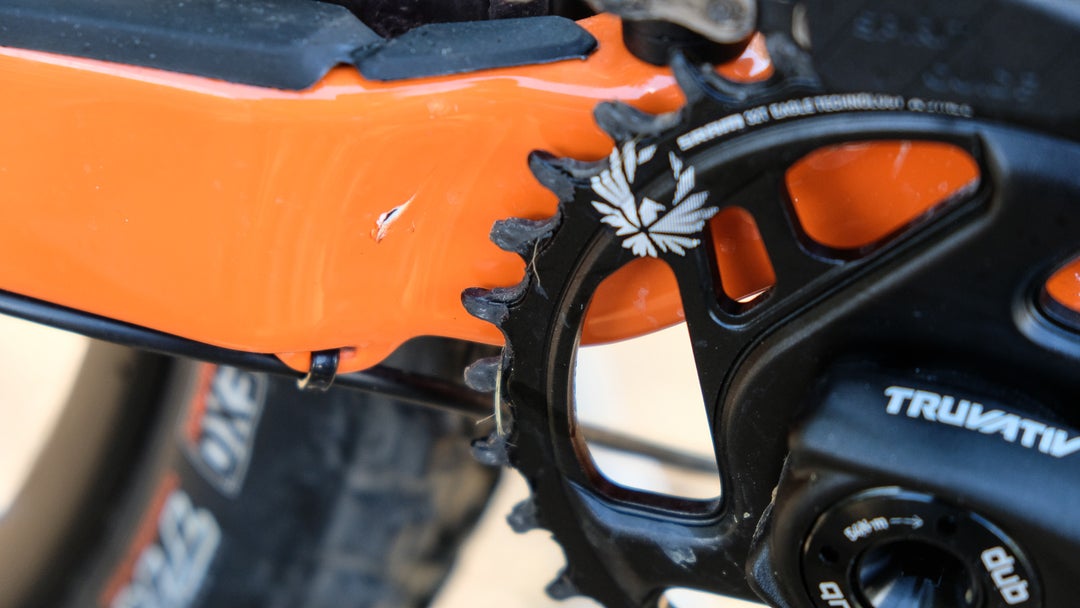 Speaking of versatility, you can tinker endlessly with the Instinct's geometry thanks to Rocky Mountain's Ride-9 system. This is basically a set of small square chips in the rocker that you can flip to various positions to tweak your geometry For those less interested in the minutiae of suspension kinematics, you'll set it and forget it. But for those who travel a lot and tackle different terrain on any given day, the Ride-9 system will keep you busy honing and tweaking your setup. On top of that, you can set the Instinct up with 27.5-inch wheels (it comes stock with 29-inch wheels) for even more responsiveness.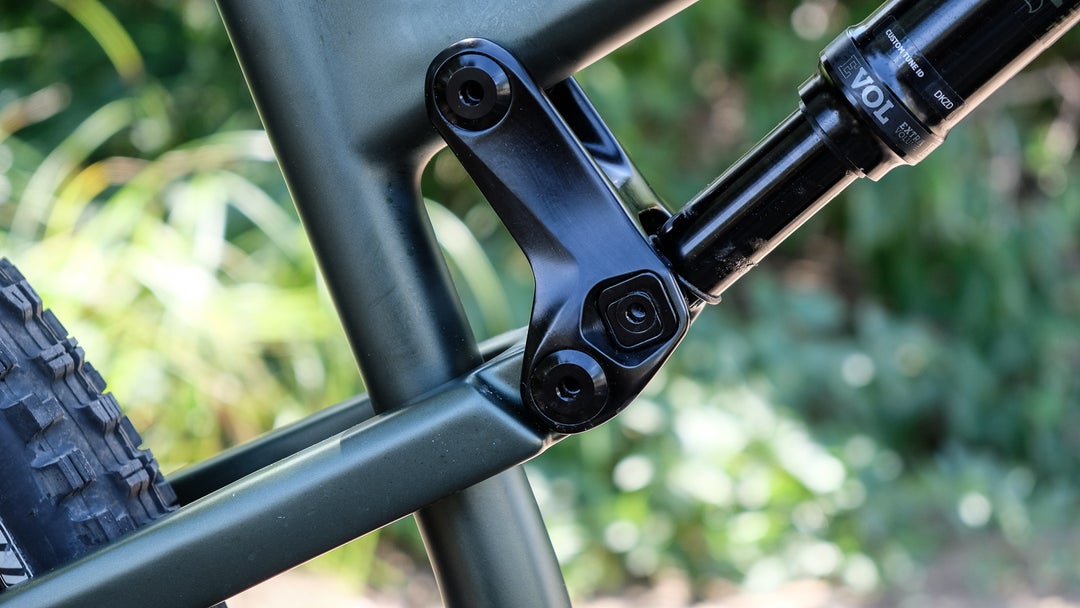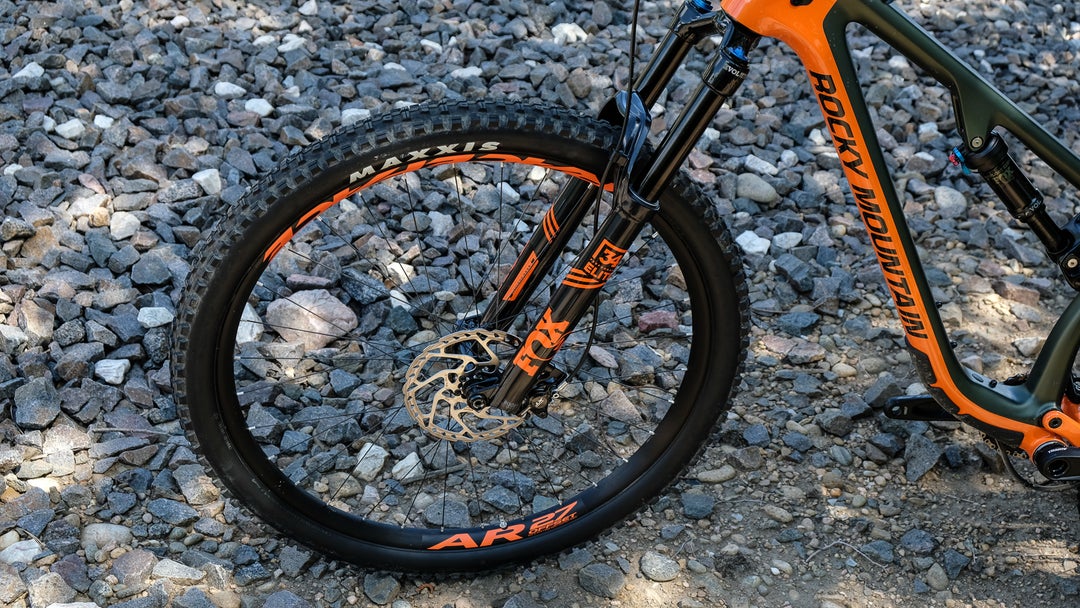 I ended up leaving the Ride-9 system in the stock position (which is the slack setting, a 66-degree head tube angle. By switching the chip, you can go as steep as 67 degrees). It was perfectly appropriate for almost all the riding I do here on the front range of Colorado: chunky, often-loose descents that follow a long, steady climb, usually fully exposed to the sun. The top tube is fairly long while the stem is quite short, very much in keeping with modern geometry trends.
So in that sense, if you're coming from more of an XC background, there's a learning curve to technical climbs. Your front wheel won't stick to the ground up and over technical features like it will on an XC bike, but compared to other long, slack bikes in the Trail category, the Instinct doesn't feel so shred-sleddy that you'll feel like you're muscling a chopper up the hill. It's ultimately pretty lithe. And fortunately, if you enjoy the climbs and don't want that much slack in the front end, just flip your Ride-9 chip and get yourself a steeper head tube angle.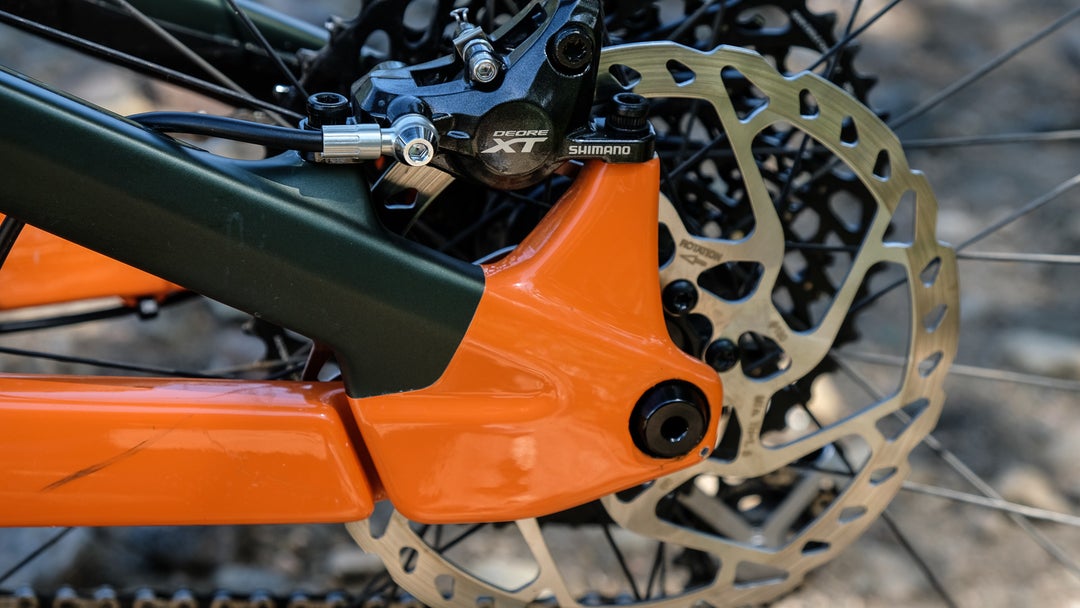 The Instinct ultimately feels like a solid definition of what a Trail bike should be. It's versatile, stable, fun, and adaptable to the types of terrain you'll be riding, wherever you'll be riding. It looks stunning with the green and orange paint job, and it comes with a good component spec. I'd still swap out the Fox 34 Elite for a Fox 36 just to get a bit more capability up front, but otherwise, there's not much to complain about here. If you don't want to think too much about whether your bike will be able to handle all the riding you'll be doing, the Instinct can handle just about anything.