Review: Sidi Wire 2 Carbon Shoes
Right out of the box, Sidi's new Wire 2 Carbons feel like they're broken in and conformed to your foot.
Size Reviewed
44
Price
$500
Brand
Sidi
---
Heading out the door? Read this article on the new Outside+ app available now on iOS devices for members! Download the app.
Sidi has built itself a high-end reputation over the decades, with its shoes worn by riders winning at the highest levels of the sport. So it should come as no surprise that the Wire 2 carbon road shoes mingle with the best shoes out there. A fit refined by Italian cobblers and pro riders over the years combined with excellent heel retention and an uber-stiff sole make the Wire 2 Carbons a premium choice for serious riders and racers. But Sidi does miss the mark in a couple places, making it difficult to stomach the price tag.
Basics: 640 grams (pair, size 44)
Pros: Excellent fit
Cons: Heavy and expensive; proprietary dials are unnecessarily complicated
Right out of the box, the Wire 2 Carbons feel like they're broken in and conformed to your foot. The dials are well-positioned — one on top of the tongue about mid-shoe, and the other closer to the ankle — to snug up evenly and comfortably. Sidi banks on this comfort to justify the high-end price tag, and the shoe largely does just that. Few other shoes I've tested recently are as comfortable as these. (Note, however, that your foot might not look anything like mine. I have a fairly narrow foot and a high instep, which is well-suited to Sidi shoes in general.)
The stock insoles are fairly thin and didn't have enough arch support for me, which I find is usually the case when I get a new pair of shoes from just about any brand. I replaced them with Bontrager InForm insoles, which I run in all of my shoes, and that offered more support for my high arches.
The gray upper looks very cool and has small ventilation holes pockmarked throughout. There's also a generous vent on the carbon outsole. It works just fine on cool to moderately warm days, but on hot days, don't expect these shoes to feel airy. You'll get some air movement, but not much. I'd leave these at home on the hottest summer days.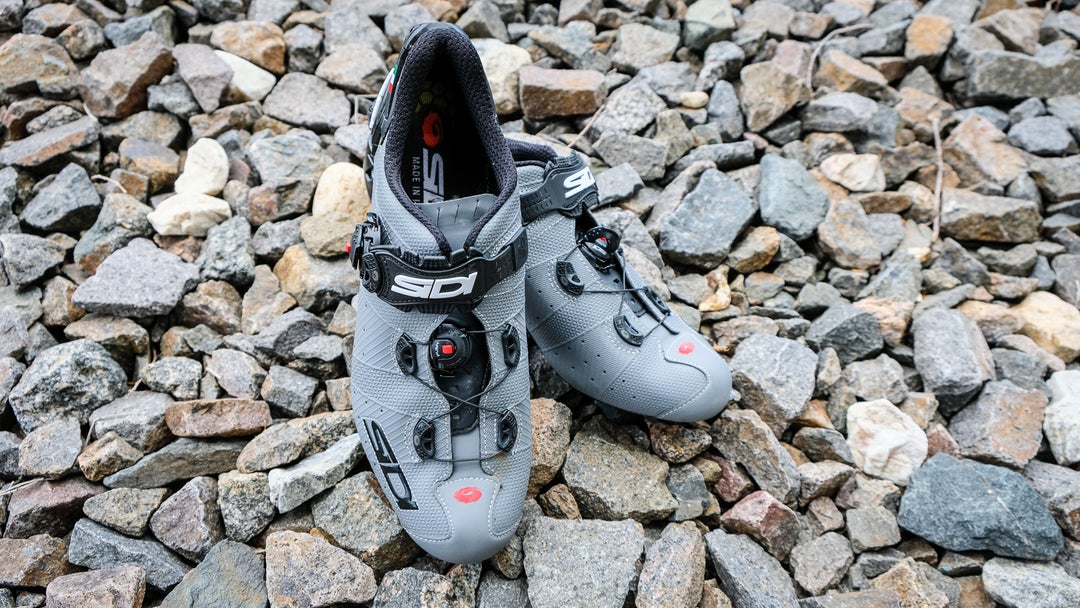 One of the biggest advantages to the Wire 2 Carbons is the adjustable heel cup. A small screwdriver moves the arms in and out, providing as much or as little pressure as you want. I got no heel slippage right out of the box, so I didn't mess with the adjustment. My foot felt planted in the shoe, even on the steepest climbs and hardest sprints. That design comes with a weight penalty, so you'll need to decide whether you value that stability over weight savings.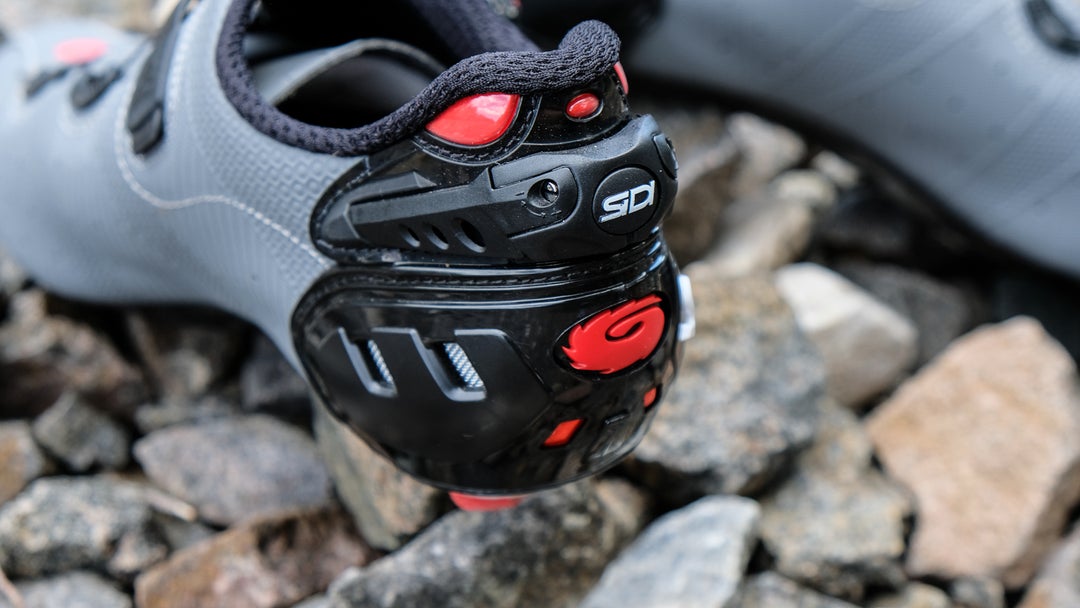 The Techno Dials Sidi uses to snug up the laces work just fine, but they're certainly not nearly as easy to use as a Boa dial. To tighten the shoe, you must first press the red button to release the pop-up lever, then turn the lever to your liking. To release the dial, you have to pinch the metal tabs on the side of the dial. There's a lot going on there, and it seems like this could be refined for ease of use, and also to cut down on weight and moving parts.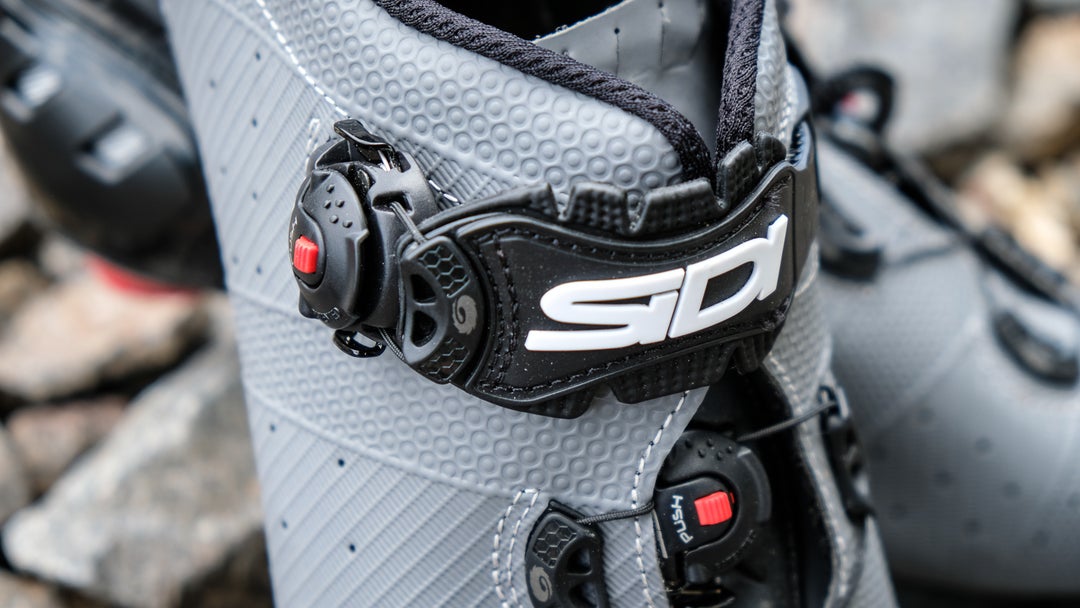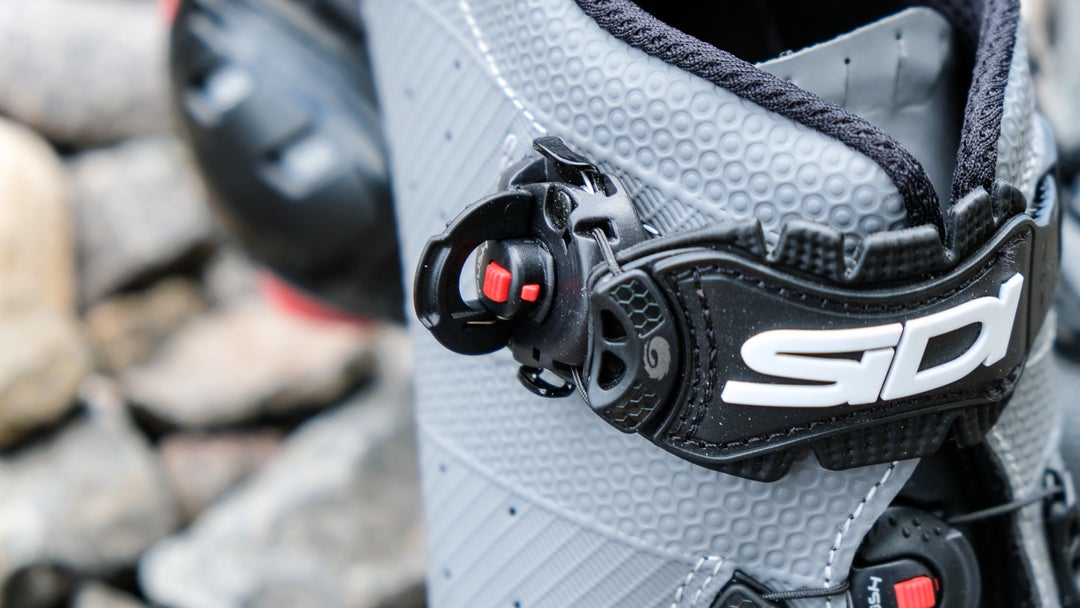 Ultimately, the Wire 2 Carbons present you with something of a dilemma: Are you interested in a light shoe, or a comfortable, stiff one? While other brands such as Bontrager, Specialized, and Giro have notably been able to combine all of those things, Sidi has largely stuck with tried-and-true designs that trade in comfort and fit. And in that sense, Sidi has accomplished exactly what it set out to do. But it seems strange that its competition offers excellent fit too, but coupled with breathability and simplicity, all while tipping the scales at a couple hundred grams less.
That's not to say this is a bad shoe. It's actually quite good, but if you compare it to other high-end race shoes at this price range, it's reasonable to expect a much lighter shoe that's updated with streamlined touches. Sidi could start with a less complicated dial system, a lighter heel retention system, and better ventilation in the upper. In terms of fit, these shoes hit all the right points.