Week in Tech: Custom bikes, new sunglasses, and more
This week's tech news roundup includes custom titanium bikes made by Utah-based Why Cycles.
Heading out the door? Read this article on the new Outside+ app available now on iOS devices for members! Download the app.
Here's the Week in Tech — all the gear news, tips, and announcements you need and none of the marketing gibberish you don't.
Why Cycles hits the scene with custom builds on titanium bikes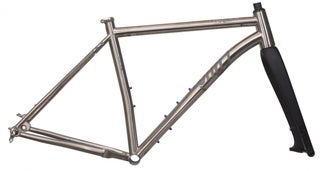 Adam Miller co-founded Borealis Fat Bikes, and now he's back on the scene with something completely different: Why Cycles, a  titanium bicycle company based in Ogden, Utah that dresses its frames with custom components packages. If the custom process isn't appealing, Why also offers stock builds. Each bike is sold direct-to-consumer, though the company has also partnered with certain high-end bike shops for service and bike fits. As an added bonus, your custom bike is shipped to you in a padded Evoc case that's yours to keep. The first three bikes available for pre-order include the Supple 7, a 27.5+ hardtail; the Take Flight, a 27.5 dirt jump/park bike; and the Road Plus, a gravel/road frame with extra tire clearance.
Roka Sport launches new performance eyewear line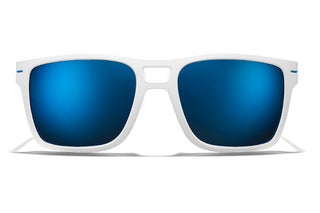 Cycling and multi-sport apparel company Roka Sport combines technology and style for a fresh take on sports sunglasses. The new line was designed to reduce bounce over bumpy roads thanks to a new elastomer component used in the nose and temple pads. Lenses from Carl Zeiss Vision are said to offer crisp optics with shatter-resistant properties. Three glasses are available, including the Phantom performance aviators, Kona modern quare design, and the Vendée glasses that look similar to RayBan's Wayfarers. Glasses range from $150 to $300, depending on style and lens option.
Trek doing good in the neighborhood with NICA partnership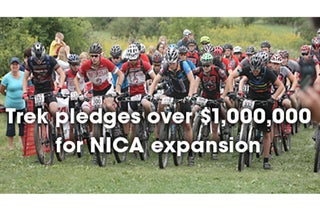 Trek has expanded its support of NICA, the National Interscholastic Cycling Association, pledging more than $1 million in contributions over the next five years. Beginning in 2017, Trek will contribute a dollar for every Bontrager mountain bike tire it sells, and retailers will be given the chance to match these contributions with Trek's Advocacy Double Down program. With more than 10,000 NICA participants nationwide, mountain biking is one of the nation's fastest growing high school and middle school participation sports. Trek also currently donates $10 of every full suspension bike it sells to IMBA, along with $1 for every helmet benefiting the recently founded Places for Bikes. These donations are matched by more than 70 percent of Trek's U.S. retailers.
One day of Kickstarter left for roll: custom bikes for $550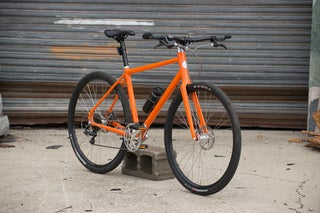 Cyclists can use roll: Bicycle Company's new online platform to create custom-designed bikes that will be built and ready to pick up in less than 48 hours. Using a Kickstarter campaign to fund the project, roll: has raised just over its $40,000 goal with one day still to go.
The custom design process is done in three steps. First, riders choose the type of bike they want (sport, city, or adventure) as well as what color combination. Then they enter measurements into the Perfect Fit system that determines a rider's bike size and calculates the best setup for saddle height and handlebar position based on a rider's personal geometry and riding style. Third, after the calculations have been done, riders can choose from a list of accessories to tailor their bicycle to fit their riding needs as well as their personal style. The proposed retail price will be $700 after the Kickstarter campaign.
Zwatt power meters are crowdsourcing data development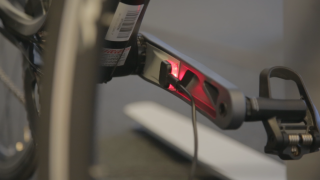 Copenhagen-based power meter company Team Zwatt is using a Kickstarter campaign to build a test team of cyclists and drive data development. It's unusual to see a company crowdsourcing data collection, but Zwatt believes this will help take power meter technology to the next level to achieve better algorithms, better pricing, and better products that work better for all styles of riding.
Nearly 4,000 participants globally have already signed up, and Zwatt power meter riders will provide real-world ride data for the test database. Team Zwatt offers both crank arm- and spider-based direct measurement power meters, fitted with a rechargeable battery that can last 250+ hours. A spindle-based meter for MTB is a stretch goal of the campaign. The power meters are equipped with Bluetooth 4.0 LE and ANT+ and are compatible with most bike computers, smartphones, laptops, and tablets running standard apps for bike power (including Strava, Zwift and others). Accuracy is comparable to other solutions, which Zwatt says will improve in specific areas as more test data is collected for further refinement of the algorithms.
Smith's ChromaPop lenses enhance clarity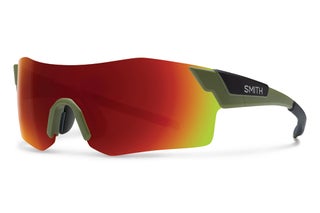 Smith has launched a new performance lens technology called ChromaPop with its PivLock interchangeable sunglasses. The lenses filter light at two specific wavelengths to eliminate color confusion to the brain. Smith says this provides enhanced visual clarity and definition. The new ChromaPop lenses will be available in four lens tints: brown, platinum, green mirror, and red mirror.