Week in Tech: Velocio Unity jersey, new Trek suspension, and more
This week's roundup of tech news includes a cool Instagram feature from Oakley, a new jersey, and more.
Heading out the door? Read this article on the new Outside+ app available now on iOS devices for members! Download the app.
Here's the Week in Tech — all the gear news, tips, and announcements you need and none of the marketing gibberish you don't.
'Gram your Oakley Prizm lenses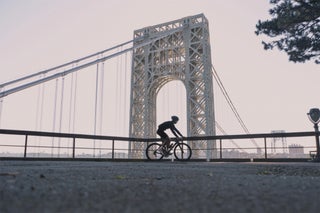 Want your Instagram photos to have the same tint and color flair as your Oakley sunglasses? Oakley and VCSO (an art and technology company) certainly think you do, so they have teamed up to create an app with three photo presets — or filters — that mimic Oakley lens technology. The filters provide the same color contrasts as Oakley's Prizm lenses so your photos will look just like how you see the world while wearing your glasses. One of the three filter options is based on Oakley's Prizm Sport-Road lens, which was designed to enhance yellows, greens, and reds so cyclists can see changes in the road texture easily. The filters include a slider that allows you to adjust the color balance to simulate the same transition your eyes undergo when adjusting to the Prizm lenses.
Velocio Unity jersey has a bold mission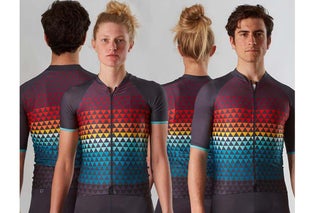 Velocio's Unity jersey features not only bright and bold colors, but a bold mission as well. The luxury cycling apparel company will donate 100 percent of the profits from the Unity jersey to a nonprofit of a customer's choosing (indicated at checkout). Choices of nonprofit organizations customers can choose from include the ACLU, Amnesty International, Human Rights Council, and World Bicycle Relief.
Mental training with the Sufferfest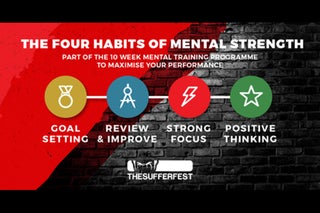 The Sufferfest cycling video platform launched a new mental training program to round out its suite of online workouts and training tools. Known for its challenging workouts and cheeky video commentary, the Sufferfest takes a more serious tone with the mental training side of cycling.
Working with sports psychologists, coaches, and athletes in developing a systematic mental toughness plan, the new videos look to help athletes push a little harder and dig a little deeper in training and racing. The new videos feature mental disciplines like goal setting, focus, the review process, and positive thinking.
New Elite smart trainer with power and torque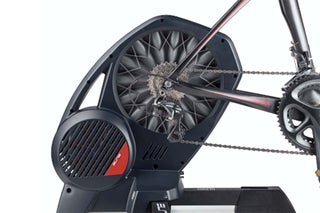 In case you missed it (don't' worry, we did too), the FDJ pro cycling team used a new stationary trainer from Elite to warm up for Stage 1 of the Tour de France this year. It's not the sexiest new tech to hit the Tour, but it is an important tool for cyclists. Elite's new Ditro direct drive trainer features an integrated torque sensor and a power meter, and it provides a max slope simulation up to 14 percent. It can be controlled using Ant+ and Bluetooth Smart and is compatible with both quick release and 142x thru-axles. The smart trainer will retail for $899, a competitive price compared to other smart trainers that reach into the thousands. Ditro trainers should be available in September.
Old suspension gets the shaft — or loses it?
Trek unveiled an all-new suspension design for trail bikes that promises improved efficiency and better response time. The RE:aktiv with Thru Shaft is the latest development from the brand's partnership with Penske Racing Shocks, a custom motorsport suspension design company, which began in 2014.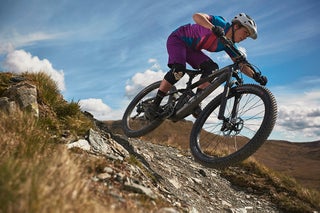 The new shock eliminates the internal floating piston (IFP) that compensates for oil displacement in traditional dampers and the associated lag along with it. As the IFP moves in a traditional damper, its seal causes a stick/slip effect that reduces responsiveness. RE:aktiv with Thru Shaft uses a damper rod that runs the entire length of the shock, eliminating oil displacement and the associated stick/slip effect caused by the seal necessary in a traditional damper. The new design eliminates the need for an internal floating piston, the primary cause of lag.
RE:aktiv with Thru Shaft is available on select Trek trail bikes, including Slash 9.8, Slash 9.7, Remedy 9.8, Remedy 9.8 Women's, Fuel EX 9.9, and their respective carbon frameset options.