Week in Tech: Waterproof gloves, GoPro's latest HERO, and more
This week's tech roundup is packed with new offerings from Showers Pass, GoPro, Time, FSA, and Muc-Off, plus a PeopleForBikes campaign.
Heading out the door? Read this article on the new Outside+ app available now on iOS devices for members! Download the app.
Here's the Week in Tech — all the gear news, tips, and announcements you need and none of the marketing gibberish you don't.
Knit and waterproof? Showers Pass says yes.
Portland-based Showers Pass has released a knitted lightweight waterproof glove that has three bonded layers. The exterior of the glove consists of a wear-resistant knit that feels like a regular knit glove. A waterproof, breathable Artex membrane and a Coolmax moisture-wicking antibacterial knit lining form the inner two layers, which help keep the cold air out while keeping your hand from overheating inside the glove. A pair of gloves retails for $45 and is available in multiple colors.
GoPro is a Hero again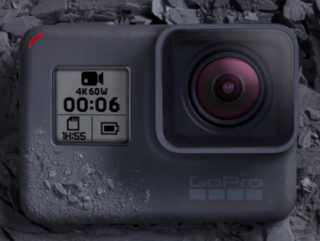 GoPro's HERO6 mini-camera offers 4k60 and 1080p240 video capabilities and 3x faster offload speeds via a 5GHz Wi-Fi, so you can get those videos of your trail shred (or epic fail) to your friends even quicker. The device's voice control is compatible with 10 languages, and the camera also comes with increased stabilizer capabilities. The retail price is $499.99. GoPro also released a 360-degree mini-camera called Fusion, which retails for $699.99.
Time for new pedals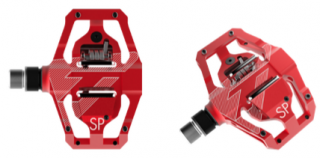 Time's specially designed enduro pedal, The Speciale 12, has a longer platform shape with a thinner profile to provide a more stable ride. The thinner body shape reduces weight (202g per pedal) and allows for higher clearance. The Speciale 12 comes in three colors — red, blue, and grey. A new road pedal, the XPro, has also been released and will come in three different models (10, 12, 15). The XPro has been redesigned to increase aerodynamics and also features a wider platform. The XPro 10 weighs 113g, while the XPro 15 is 88g.
So many standards, simplified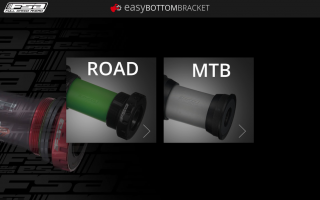 Full Speed Ahead (FSA) has introduced a new website to help you find the correct bottom bracket, but there's a catch. The website walks you step-by-step on making sure you get the right BB, but it assumes you already have the BB out of the bike. If you don't know the dimensions of your BB you're still going to have to do a little research or head down to your local bike shop. If know the dimension of your BB, however, the website makes it a cinch to find the right replacement.
Muc-Off chain treatment competes with CeramicSpeed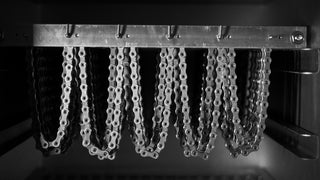 Muc-Off released a chain that is 10 watts more efficient than Ceramic Speed's UFO chain, according to Muc-Off. The Nanotube is a Shimano Dura-Ace chain that has been sonic-cleaned and coated with a proprietary treatment. Team Sky used the chain at both the Tour de France and Vuelta a Espana this year. Muc-Off also released a lube Nanotube product, which it claims with save 1-2 watts over the course of your race. The chain's retail price is $150 and the lube is $64.99.
'How it got built'
PeopleForBikes brings you the stories of the people, places, funding, design, and construction behind nine bike projects from around the nation. The projects include mountain bike trails, parks, and greenways.