Week in Tech: Silca Bluetooth pump, Wahoo workouts
Silca has a bluetooth pressure gauge on new mini-pump. Wahoo hooks up workouts for its GPS devices.
Heading out the door? Read this article on the new Outside+ app available now on iOS devices for members! Download the app.
Here's the Week in Tech — all the gear news, tips, and announcements you need and none of the marketing gibberish you don't.
Silca's new Bluetooth mini-pump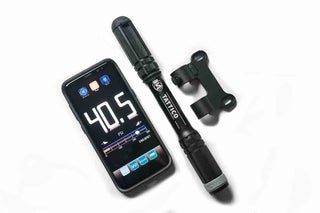 Silca introduced its new Bluetooth-enabled Tattico mini-pump that relays tire pressures through an app on your phone. The Bluetooth sensor is intended to provide an accurate reading so riders won't have to second-guess how much pressure a tire actually has after fixing a flat on the road. The pump is rated to 120psi and the pressure sensor is implanted in a fully sealed, shock-resistant, and waterproof section at the base of the pump body. Silca says that using the sensor, rather than a digital gauge on the pump itself, enabled it to keep the pump small and sleek enough to remain a true mini-pump. The Tattico Bluetooth pump is available for $120 and the iGauge app is available for Apple and Android devices.
Wahoo takes on Stages with new workout features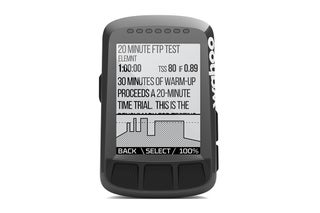 Wahoo Fitness introduced its new Planned Workout update for its Elemnt and Elemnt Bolt cycling computers. Similar to the Stages Dash computer's integrative workout function, Wahoo's new feature allows riders to wirelessly upload workouts created in online training platforms like Training Peaks and Today's Plan directly to the device. Riders can follow along with the workout in real-time out on the road or on the trainer.
Wahoo's structured workouts guide riders through a series of targeted intervals based on power, heart rate, or cadence. Once uploaded and running, the Elemnt computer's LED indicators provide visual notifications for countdowns to intervals and alert the athlete if they're ahead or behind the target. The update also includes five preloaded structured workouts including two functional threshold power (FTP) tests and three training sessions provided by Team Sky.
iShoxs camera mounts make North American debut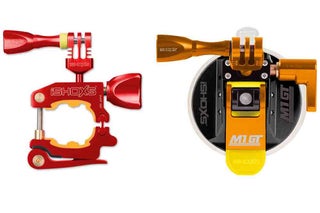 iShoxs announced its line of colorful and robust camera mounts and accessories are now available in the U.S. The German company specializes in mounting solutions for POV action cameras like GoPros and mobile phones. The mounts are designed to clamp, stick, or latch onto outdoor gear and withstand the extreme conditions outdoor athletes can encounter. All iShoxs components and accessories are designed to integrate with one another, allowing users to mount any POV camera in different configurations.
Cannondale goes off-road in partnership with Vermont Overland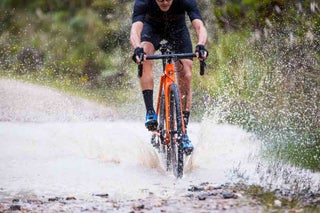 Cannondale announced it is partnering with the Vermont Overland gravel event for 2018 to help showcase the company's line of adventure and gravel offerings. Cannondale's collection of SE bicycles, like the SuperX SE, Synapse SE, CAADX SE, Touring SE, and Slate have different builds than their standard models, typically offering bigger tires, gravel specific components, and muted paint schemes. Vermont Overland is one of New England's most active adventure cycling organizations and owns and promotes multiple large-scale gravel events throughout the region. It was founded by former national champion cyclist Peter Vollers, and with the help of current Pro Ansel Dickey, Vermont Overland is quickly becoming a recognizable organizations in adventure cycling.