The 2023 Forecast: 3D printed TT frames, new Campagnolo, and other tech predictions
From the probable to the outlandish, here's the 2023 outlook for bike gear in road racing.
Photo: JASPER JACOBS/BELGA MAG/AFP via Getty Images
Heading out the door? Read this article on the new Outside+ app available now on iOS devices for members! Download the app.
The 2023 season is here, and that means road racing picks back up in a matter of days.
The possibilities of a fresh season are endless, and that extends to bike gear as well. Here are some of the potential gear moments in the new year of pro road racing, from the possible to perhaps a little farfetched.
Also read: Cobblestone surprises, the USA rises, and more: Three forecasts for 2023
A fully 3D printed TT frame
3D printing has been growing in ubiquity in cycling equipment, especially for time trials where millimeter differences in fit can yield tremendous (read: multiple tenths of a second) time savings, and anyone who hasn't spent time in a wind tunnel perfecting their position may as well not show up on race day.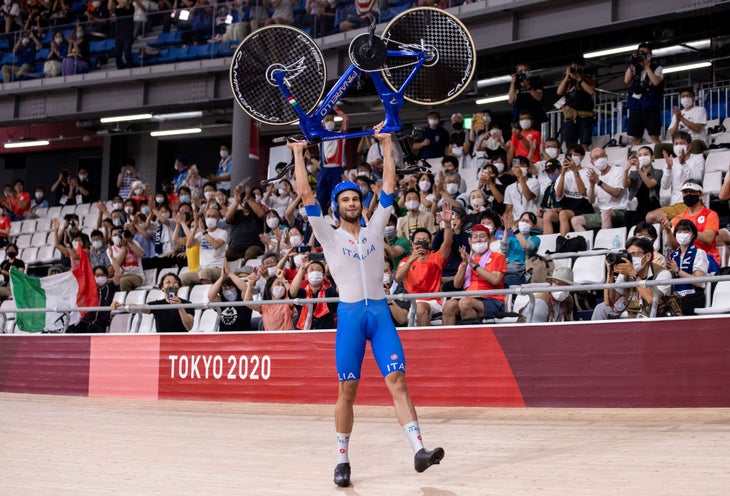 Filippo Ganna took this to an extreme, setting a new hour record aboard a 3D printed Pinarello frame, going well beyond the usual printed dropouts or custom cockpits and saddles. So the precedent is there — it wouldn't be too big of a leap for Pinarello (or another frame builder for that matter) to create a time trial version with the same process.
Ganna on a 3D printed TT bike? It could happen.
That new new from Campagnolo
It's been about five years since we last saw a refresh of Campagnolo's top-end road groups, so it wouldn't be entirely unexpected if new components from the Italian brand quietly hit pro bikes around summer in a testing phase. For reference, five years elapsed between the release of Shimano's previous Dura-Ace group and its current semi-wireless iteration.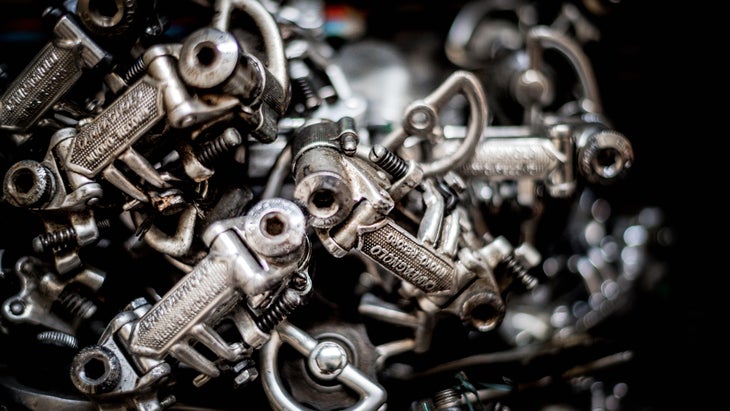 Campagnolo hasn't been entirely silent since 2018. Since then, the brand has released a new gravel focused group, Ekar, which pushed the cassette size to 13 cogs, keeping a long-running trend alive of Campy being the first to squeeze in another gear. Now that everyone else has caught up to 12 cogs, 13 could be in the cards for the brand's marquee Super Record road group — and hopefully some features that are a little more groundbreaking as well.
Dropper posts make their way into climbing bikes
Ok, this one probably won't happen. But never say never.
Looking for an advantage on a mountain stage, someone will copy Matej Mohorič's much-hyped dropper post move from Milan-San Remo last season.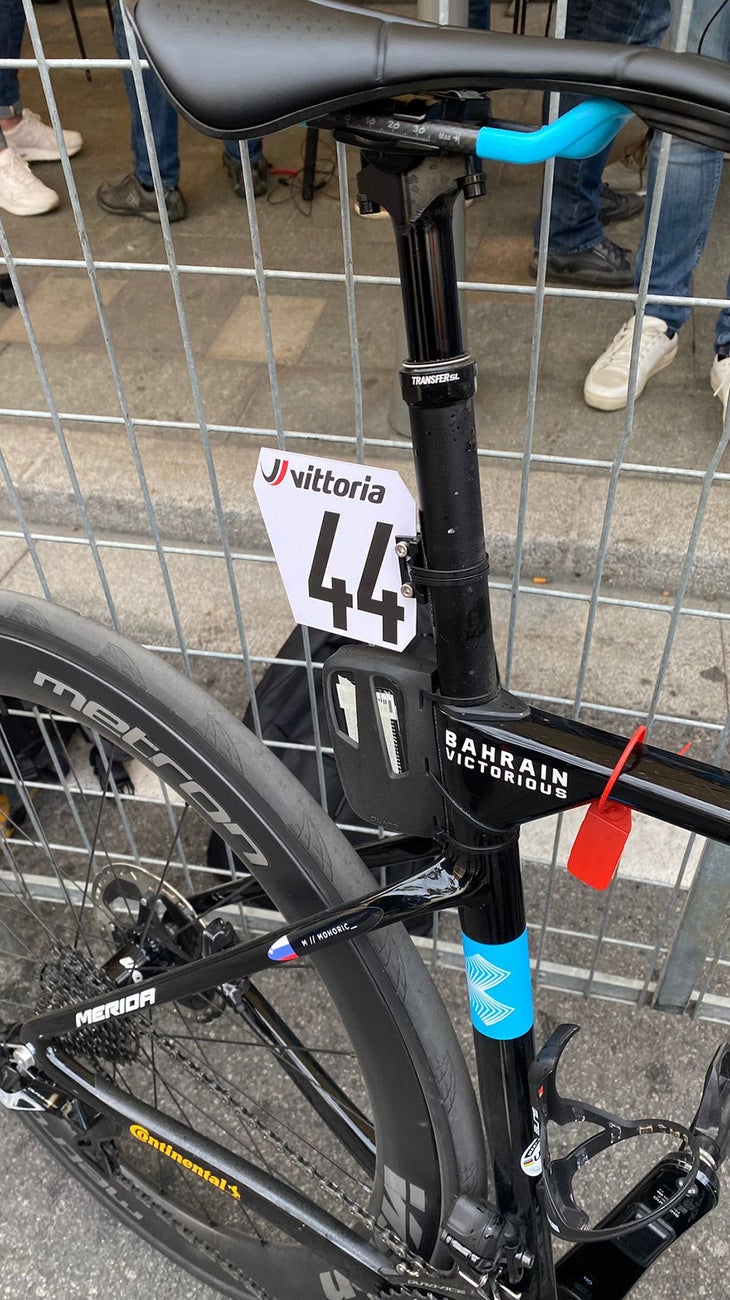 The super tuck has been banned for two seasons now, leaving behind an outsize legacy for the dare-devil position. There's a huge opportunity for someone to replace it with a UCI legal (for now) gear choice that allows riders to maximize speed on descents between climbs, making up time à la Alaphilippe during his run in yellow at the 2019 Tour.
At this point, climbing bikes are so light that a dropper post could be included and the bike likely would still hover around the UCI weight limit. Though finding a frame with the requisite round seatpost needed to accommodate a dropper in a sea of aero-shaped frames could prove the biggest hurdle.
Tubeless tires have a high-profile scary moment
Tubeless tires have a growing presence in the pro road peloton, with many tests showing them to be faster than traditional tubulars. Having a ride quality that is catching up to those supple cotton glue-on tires doesn't hurt either.
However, ubiquity increases the chances of a high profile failure. Someone at some point is going to flat on a descent or some other inopportune moment, the sealant won't seal, and the glue-sniffing holdouts will shout ad nauseam: "tubulars are safer!"
Wout van Aert sees Roubaix chances ride off into the sunset after chain drop
Last year, it was taco'd Shimano wheels that sank Paris-Roubaix hopes for Jumbo-Visma. This year, after a high profile switch to all things SRAM from all things Shimano, the team will see those hopes dashed once again, this time by a dropped chain on one of the final sectors of cobbles, leaving little time to chase back on.
Or the team will hedge those chances by going 1x with a wide cassette. Mullet Roubaix bike? It's time.