Zipp 202 Firecrest clinchers offer exemplary performance at a price to match
Caley Fretz rides the new Zipp 202 Firecrest carbon clincher and finds impressive performance for an imposing price
Heading out the door? Read this article on the new Outside+ app available now on iOS devices for members! Download the app.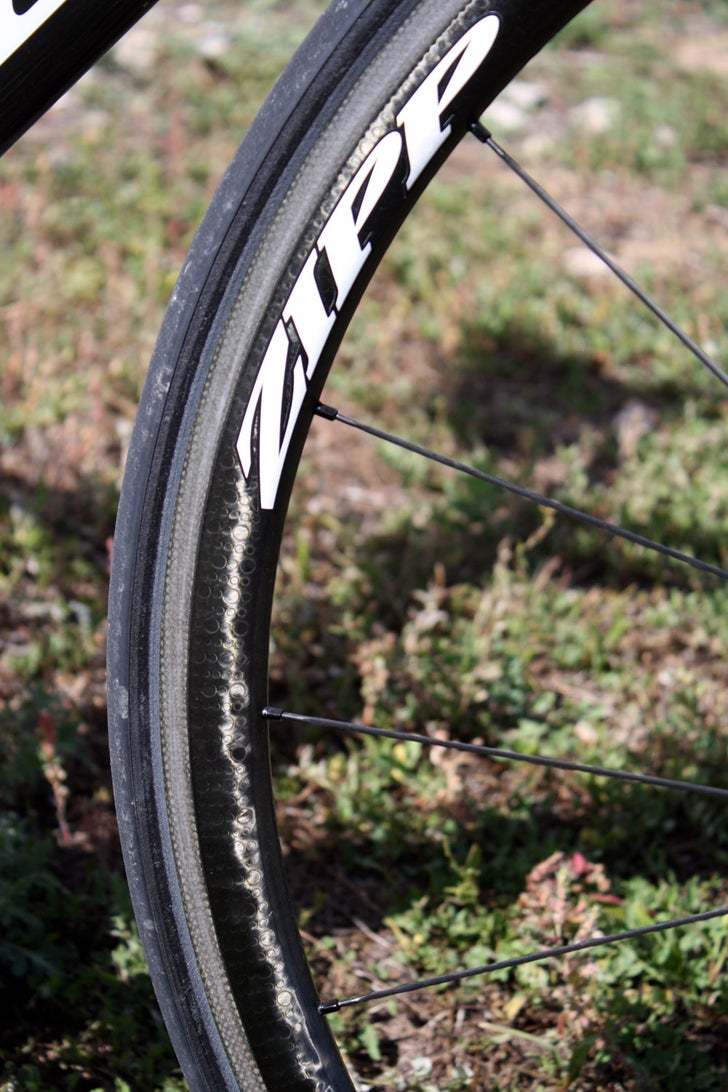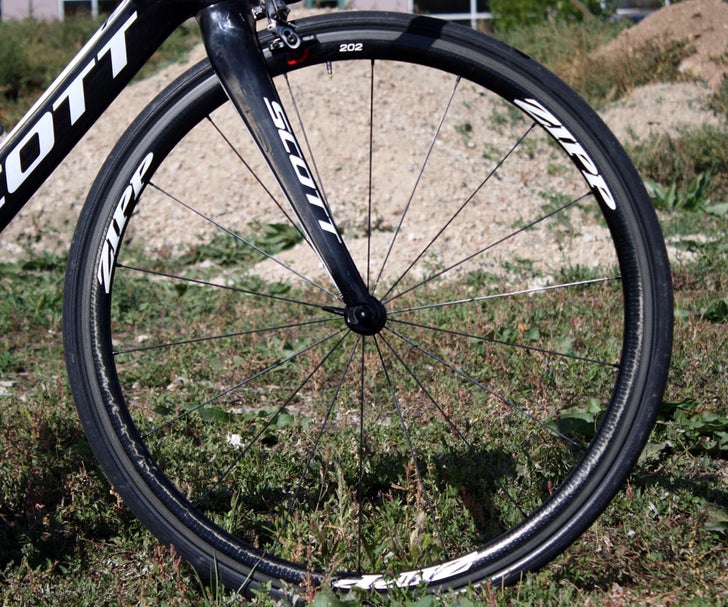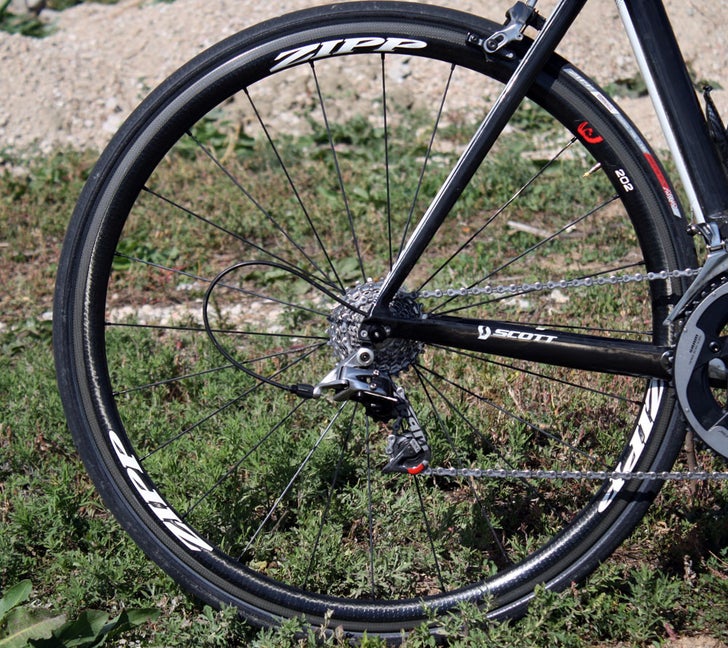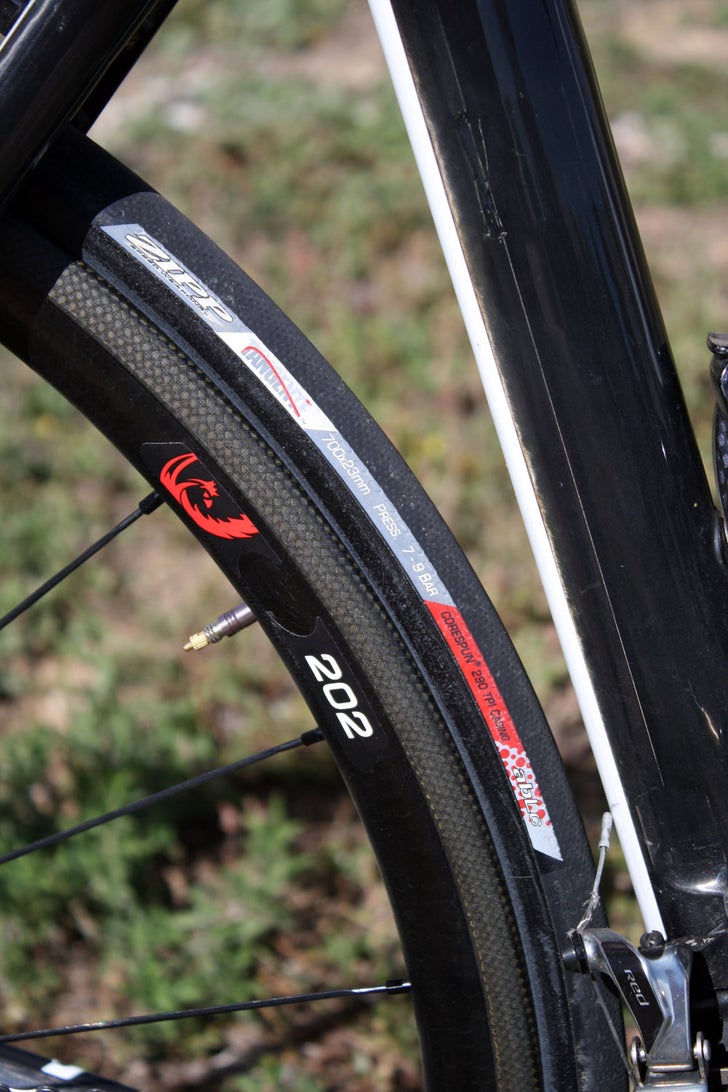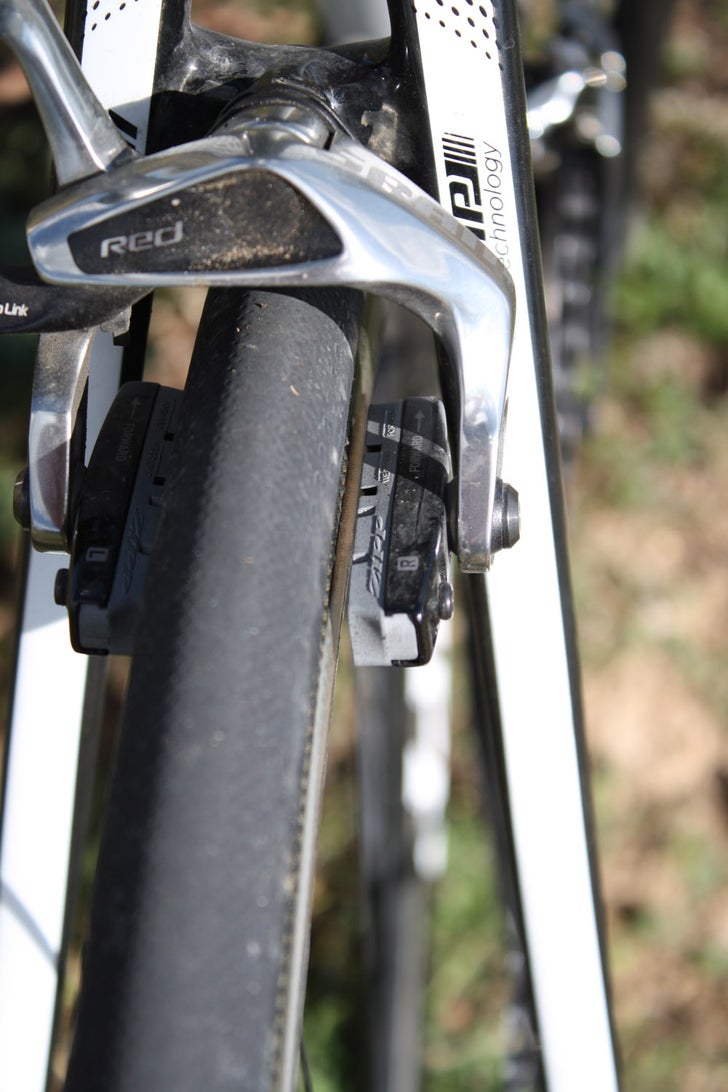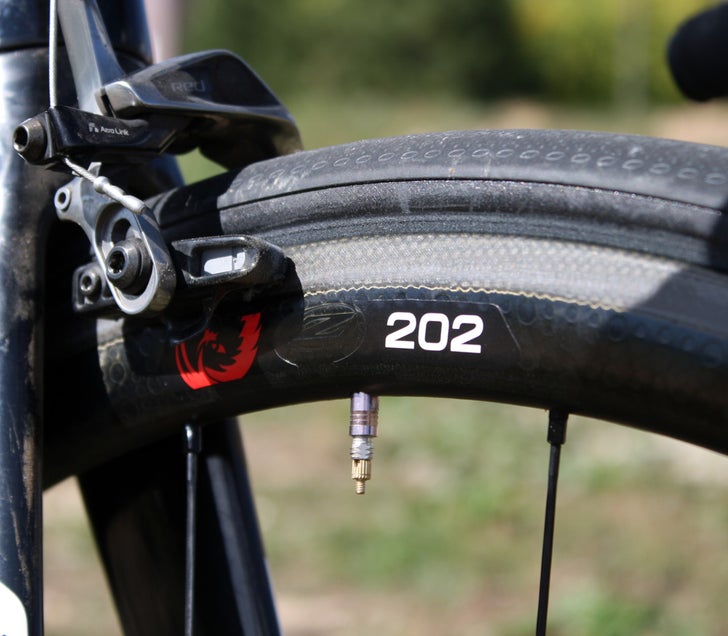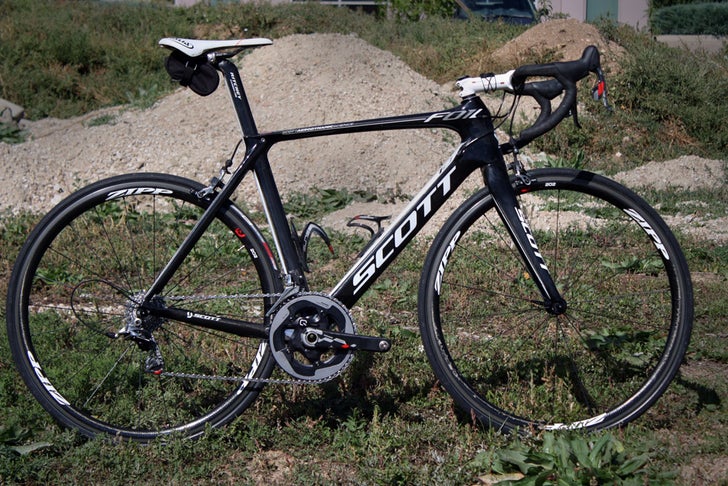 Zipp's latest carbon clincher offering is its shallowest and lightest to date, adopting the 202 moniker although it has little in common with the tubular wheelset that bears the same name. The new clincher is much wider, utilizing a shortened version of Zipp's fat Firecrest rim shape designed to lop off grams of drag, improve crosswind stability, and widen the tire bed for lower rolling resistance.
The brand new 202 Firecrest will began shipping this week, but we got our grimy little hands on a set about a month ago and have been putting them through the ringer since. Nearly 1,000 kilometers later, we think we have a pretty good handle on them.
Specs
The claimed weight is 1,375 grams. Our set came out of the box at 1,388g, 638g up front and 760g for the rear, with base tape and without skewers.
The depth is the same as the tubular 202, 32mm. But while the tubular maxes out at a width of 22.6mm, the clincher hits 25.4mm at its widest point, and 24.62mm at the brake track. That's about 12 percent wider, allowing Zipp to play with rim shape to smooth airflow off the tire and improve crosswind stability. Unlike the tubular version, the Firecrest clincher shape stays wide almost all the way down to the brake track. As usual, Zipp has applied its trademark dimples to the rim surface.
The front wheel gets 18 radially-laced spokes, the rear gets 24 with the non-drive side laced radially, and drive side in a single-cross pattern.
The new rims are laced up to Zipp's usual 88 front and 188 rear hubs. At this point these are a known quantity for us — we've never had an issue with them on the road, but extended cyclocross use is a bit much for the lightly sealed bearings. Don't expect to get more than a season out of them on the dirt before they need service. For 2012, Zipp moved the bearings out a bit, improving stiffness. The freehub body is compatible with 11-speed groups, including the new Shimano Dura-Ace.
Price for a set is an astronomical $2,725. More on that later…
On the road
The 202 Firecrest came out of the box straight as an arrow, with nice, even spoke tension. Despite thrashing them on dirt roads, some in quite poor condition, all month, they are still dead straight (disclaimer: I'm a relative light weight at 145 pounds). If either wheel had come out of true, we'd have straightened it up with ease thanks to Zipp's use of normal, external nipples.
Zipp says the 202 Firecrest behaves like a much deeper rim against the wind, shedding grams relative to other rims of similar depth. We won't pretend to be able to quantify the sort of aerodynamic gains claimed without a trip to the wind tunnel, though, and frankly if you're considering this wheelset for its aerodynamic properties, you are likely better off aiming that credit card elsewhere. The alleged aero benefits should be considered a side dish to the main courses: excellent braking, heaps of the aforementioned crosswind stability, durability, and low weight.
Braking
The new braking surface found on the 202 clinchers is the best dry-weather carbon braking surface on the market. It is without question the most powerful, providing the sort of initial bite we are accustomed to finding only on aluminum rims. Modulation is a bit choppier than a quality machined aluminum surface, but is still highly controllable. Zipp's new Tangente Platinum Pro Evo brake pads, manufacturered by SwissStop with a proprietary compound, are excellent. They work well on other carbon wheels as well, by the way, but do absolutely nothing on aluminum rims. You might as well pack your pad holders full of feathers.
In the wet, the 202 falls behind our all-time favorite carbon brake tracks: the rough surface of Enve's 3.4, 6.7 and 8.9 wheelsets. Like most carbon wheels, the 202 requires a full rotation, drying the rim, before any real stopping power is applied. The Enve sets are the only we've ever used that were moderately powerful immediately in wet conditions, and they only get better after a rotation.
Zipp also says it has solved the heat issues associated with carbon clinchers; we didn't experience any problems, but didn't conduct a controlled test to replicate our March 2011 carbon clincher wheel test. We've never had any issues with Zipp's other carbon clinchers, for what it's worth.
Stability
This isn't a deep wheel by any stretch of the imagination, but it is a bit deeper than your standard box-section rim, and on par with something like the Reynolds MV32. In nasty crosswinds, the 202 Firecrest shape feels more stable than both — likely because of the pointy rim profile on the DV32 and the extra spokes found on a 32-hole box section wheel. Ride them in any wind conditions you want.
Durability and weight
1,388g is not incredibly light. In fact, you can go pick up a set of American Classic Road Tubeless wheels for half the price ($1,400) that also weigh nearly half-a-pound less at just under 1,200 grams. Or grab a set of NoTubes Alpha 340 Pro wheels for less than one-third the price ($1,100) and still drop 62g — we've weighed a pair at 1,326 grams.
The difference, and where you can feel a bit better about laying down so much more cash, is in durability. The aluminum sets use ultra light, somewhat flimsy rims that don't allow high spoke tension and are easily knocked out of true. A carbon rim can be made equally light while being stiffer and stronger, decreasing maintenance on your end.
The 1,388g weight is light enough to feel light, though. The 202 Firecrest spins up quickly; the wheels surged forward as I stood up out of the saddle on climbs. The stiffness is wholly acceptable, and far better than the 202 tubular, plus the wide rim bed gives the tire a nice round shape, further improving handling.
Feel is important. We ride for enjoyment, and for many (myself included), part of that enjoyment comes from riding nice things. The 202 Firecrest feels poised and looks polished, and that goes a long way.
But are they worth it?
Here's what you get, relative to a light aluminum clincher: a wheelset that is competitive in weight, stiffer, requires less maintenance and likely saves you a few watts against the wind, plus a sweet look and that Zipp badge, which holds a special power all its own.
Is that worth $2,725?
Well, that brings us back to the carbon clincher debate. Deeper carbon clinchers do make sense for someone looking for aerodynamic advantage without the hassle of gluing tubulars. Building deep aluminum rims is difficult, and the results are always a bit porky. Carbon clinchers allow for acceptable weights with the aforementioned aero advantage. If one can swallow the price, they are a solid option.
Low-profile carbon clinchers don't lean upon such a simple argument. In fact, they don't make a whole lot of sense at all, at least for most buyers. Low-profile aluminum rims are easy to make, and easy to make exceptionally light. Carbon rims can be aerodynamically tuned more effectively than their aluminum counterparts, but the aero gains at low depths are nowhere near as impressive as with deeper wheels. You lose the primary benefit — aerodynamics combined with low-ish weight — while adding two rather important negatives: higher price and the potential for pothole-induced cracking.
The scoop
The market for this wheelset is easy to spot, provided you brought your magnifying glass.
If you have a nicely padded wallet, the 202 Firecrest Carbon Clinchers would be an incredible everyday wheelset. They will put a smile on my face every time I roll out of the driveway. But for a race-day set, invest in some 303 Firecrest tubulars, which are lighter and more aerodynamic. And if you're on a budget, take a long, hard look at the aluminum options out there — chances are you'll find something nearly as good and a hell of a lot cheaper.