Colorado Summer of Gravel race series to debut in May
Co2uT, Telluride Gravel Race, Ned Gravel, and FoCo Fondo make up the four-race series.
Heading out the door? Read this article on the new Outside+ app available now on iOS devices for members! Download the app.
If you think that Colorado + summer + gravel has a nice ring to it, then you'll be happy to know that a new series is debuting in the Rocky Mountain state this May.
The Colorado Summer of Gravel will kick off with the Co2uT gravel race in Fruita on May 14 and end with the FoCo Fondo in Fort Collins on July 23. In between are Telluride Gravel on June 10 and Ned Gravel (in Nederland) on July 8.
Read also: The Forecast: Gravel series, gravel ultras, more business in the front, and bigger parties at the back
The new series is a collaborative effort between four small independent race promoters, largely spear-headed by Whitney and Zach Allison of the FoCo Fondo.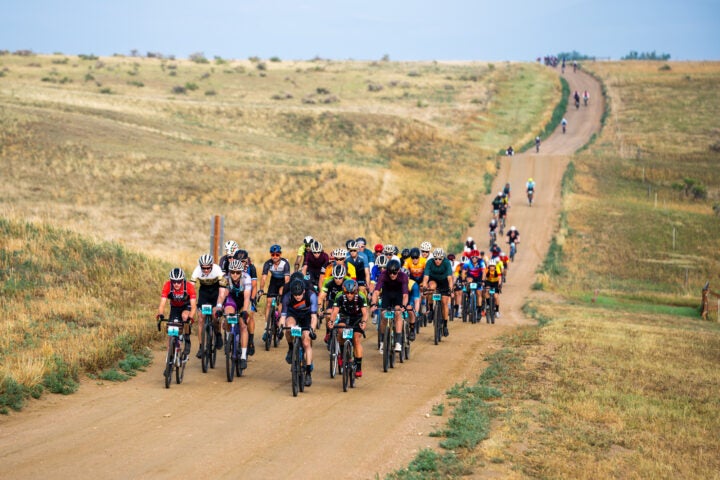 Whitney Allison said that the idea for a competitive regional series had been percolating for some time. She found willing collaborators in Ned Gravel's Gavin Coombs, Telluride's Scott Benge, and Morgan Murri of Co2uT.
"It's so cool that all of our events are like-minded," she said. "They're all investing in the community locally, trying to get a variety of people on bikes. It makes it really special and sweet."
Additionally, each race showcases a different geographic and cultural region of Colorado.
Fruita, which sits on the arid Colorado Plateau, is just miles from the Utah border and shares the same red rock landscape. Telluride is perched high in the San Juan Mountains where any type of weather is possible in early June. Nederland is a quirky, windy mountain town 3,000 feet above — and a world apart from — Boulder, and Fort Collins is a hub of university energy surrounded by endless rolling agricultural lands and open space.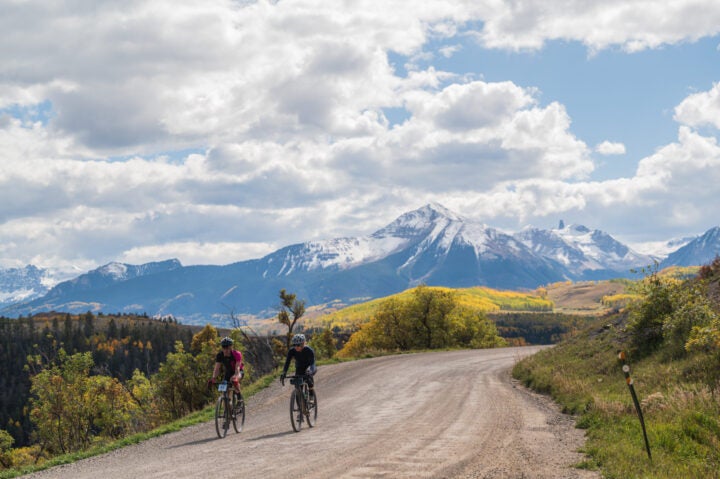 While the Life Time Grand Prix and Belgian Waffle Ride series' require that racers travel across the country to participate, the Colorado Summer of Gravel might be more accessible, especially to Colorado-based riders.
Providing a high caliber series experience while also limiting the factors of time and cost was important to each of the race organizers.
"We felt that with the explosion of the gravel scene domestically, it was important to showcase smaller independent events within our own state of Colorado," said Scott Benge of Telluride Gravel. "This provides a way for riders to compete in a series without having to circumnavigate the country and ride some very different terrain within the state of Colorado."
Rules/FAQs
In order to participate, riders must register for the entire series (rather than picking and choosing from the four events). People who have already signed up for one of the events but would like to ride in the series can contact the individual race who will refund the individual entry.
Registration for The Colorado Summer of Gravel opens Tuesday, January 17 at 8:00 AM MT. Entry to the four race series costs $499, which is a significant savings over registration for each individual event.
The series uses an omnium points format. Summer of Gravel points and placings are separate to overall race results. For example, someone may finish 118th at CO2UT and also be the seventh place Summer of Gravel finisher — the seventh place points are the ones that count. A DNF or DNS earns zero points.
You do not have to complete or start all race in the series to participate. Standings are calculated by adding up the points earned from results in each race participated in. Points structure will be the same for all categories — male, female, and non-binary. The specific points structure is outlined here.
There is currently a $3,000 prize purse, with $1000 each to the top three men, women, and non-binary racers. The overall podium, cash, and prizes will be presented at the FoCo Fondo results ceremony.
The Colorado Summer of Gravel