3T launches an aero gravel bike — we're not joking
A aerodynamic gravel bike? Yep, 3T has announced the new Exploro, and if its claims hold up, it might make sense for some racers.
Heading out the door? Read this article on the new Outside+ app available now on iOS devices for members! Download the app.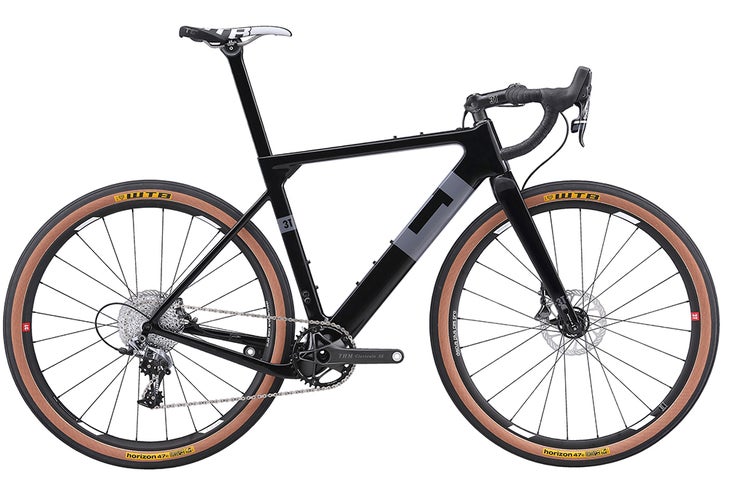 Known for its wide assortment of drop bars, aero bars, seatposts, and other bike components and accessories, 3T now jumps into the bike frame market with the new Exploro gravel bike. But 3T didn't just stick to the traditional gravel bike approach, often a redefined 'cross bike with bigger tire clearance and longer wheelbase.
The Exploro creates an entirely new genre of bike: The aero gravel bike
Now, before you roll your eyes at yet another bike category, and a goofy one at that (even 3T calls it "odd"), the Exploro looks to have some smart details and insightful designs that gravel racers will appreciate.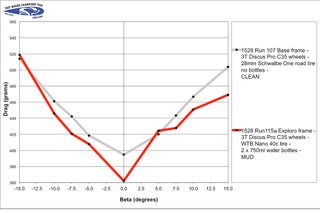 The frame is built using what 3T calls its "Sqaero" shapes, or squared-off aero shapes, that are supposedly both structurally efficient and fast over bumpy, gravel roads. And since gravel rides and races are notorious for being long, grueling adventures along windswept country roads, aerodynamic shapes actually make a lot of sense. Small watt-savings from aero tube shapes could add up really quickly over the course of 100 or 200 miles.
3T used wind tunnel testing to create and confirm these aerodynamic shapes and used what it calls its "Realfast" approach to test the bike in real-world conditions. This means the bike had bottles on the frame, was covered in mud, and was tested at realistic gravel speeds, which 3T decided was closer to 20mph versus the typical 30mph used when testing road bikes.
The results from this real-world test? 3T claims the muddy Exploro with bottles saves seven watts over a clean round-tube frame at 20mph. Or the Exploro saves 24 watts over the round tube frame when moving at 30 mph, making it viable for on- and off-pavement.
[related title="Gravel bike reviews" align="left" tag="2016-Buyer's-Guide-gravel-bikes"]
As for frame design, the Exploro has a 50mm-wide down tube that 3T says will pick up airflow coming off wider 'cross or mountain bike front tires and will direct that wind around the bike's water bottles. The seat tube is just 25mm wide for added aerodynamics between to the bottles and rear tire.
Besides aerodynamic, the Exploro is also versatile, a necessity for gravel bikes. Riders can use typical 700c road or 'cross wheels, but the bike also works with 27.5-inch mountain bike wheels. We're waiting to hear back about just how much tire you can actually fit in there, but the wind tunnel data shows that 40mm gravel tires on 700c wheels were used during testing. And 40mm is pretty darn wide.