Anonymous no more: Defending champion Ivar Slik returns to Unbound Gravel a marked rider
Repeating in Kansas remains a top goal, but the Dutch rider is forging his own path in gravel.
Heading out the door? Read this article on the new Outside+ app available now on iOS devices for members! Download the app.
Winning is fun. 
Win a gravel event and you get some bragging rights, brews, and maybe even cash delivered via oversized novelty check.
You earn some Instagram fodder as well, but nonchalantly keep your Strava upload titled "Morning Ride," attaching a cheeky picture of a medal peeking out behind your post-ride IPA.
Otherwise, things mostly stay the same. 
Win Unbound Gravel, however, and your entire life changes.
Ivar Slik found that out almost immediately after sprinting to first place in Emporia, Kansas last year. 
Brands want to collaborate. Races want you at their events. You make the rounds on the surprisingly robust Dutch talk show circuit. (OK, that's only if you hail from the Netherlands). 
Also read:
"People see you as a kind of hero," Slik told VELO at the Sea Otter Classic in April, his second event of 2023 in the United States.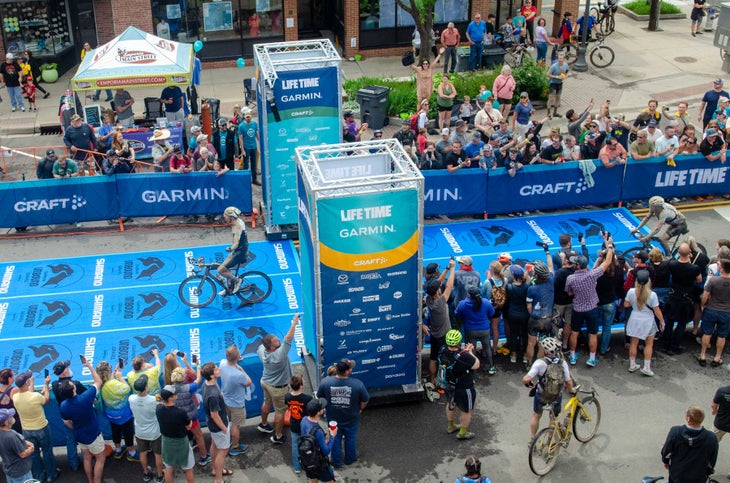 It wasn't always that way.
The Dutch racer, who turned 30 a few days ago, spent a relatively anonymous decade as a pro road racer at the Continental level in Europe. He never developed any specialty in road, but he has a sizable engine and now he's found a discipline where he excels. 
Since trading in his skinny tires to go his own way off-road, he has been thrust into the spotlight, a niche one at that, but a spotlight nonetheless.
It comes as little surprise then that repeating at Unbound, the race that made him a recognized name in gravel, is a top goal for 2023. He knows that this time around, however, things are different.
He came in 14th at his first go in 2021, over an hour back on winner Ian Boswell, affording him some anonymity in 2022. Winning has blown that cover.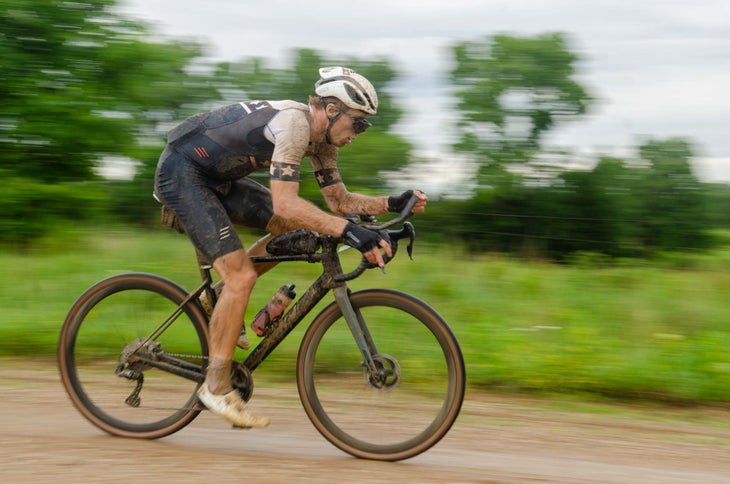 "I'm definitely a watched rider," he says.
Luckily for Slik, through all the changes of becoming a top name in gravel overnight, there's one thing that stays the same that he can control: training.
"You have to put the effort in."
The grueling nature of Unbound means that it becomes a true test of fitness, especially when the odometer cracks into triple digits. "Unbound is like an elimination race," he says. "If you're good, you're good."
But while repeating at Unbound is a goal, it also isn't quite the lone target sitting high above the rest that many riders, especially in the U.S., turn it into.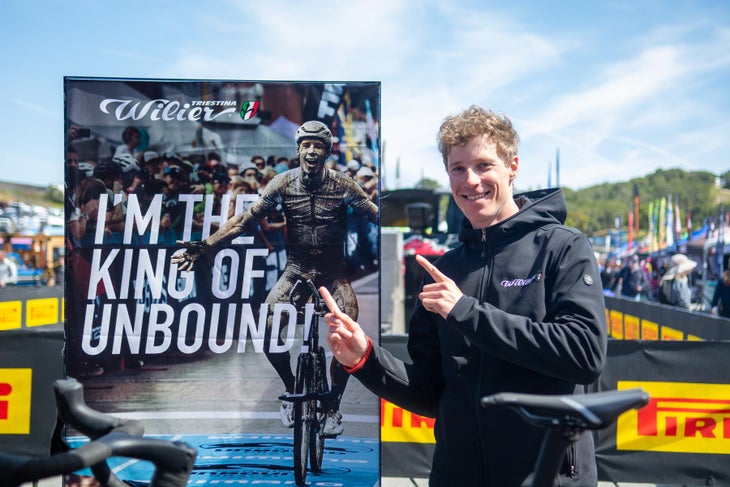 In an age where the term "privateer" gets thrown around to describe just about any rider in the gravel scene, many of whom end up with similar race schedules — especially since the Life Time Grand Prix started last year — Slik is really riding to his own beat and doing new events that interest him.
He declined to be in the Life Time series this year partly due to the extensive travel it would require as an athlete who lives in Europe. "It's too busy," he says of the six or seven trips across the Atlantic it would require, also noting the amount of training time lost to jet lag.
Besides, Europe has caught the gravel bug and more and more events are popping up there. 
Also read: Alexey Vermeulen wants to win Unbound. One problem? So does everyone else. 
He likes Traka Gravel in Girona, where he got fifth this spring. And he'll be at the first FNLD GRVL just a week after Unbound.
For Slik, the biggest race on the European calendar by far is the UCI Gravel World Championships in October. He eagerly wants another crack at it after a lackluster day last year that saw him roll in 12 minutes down, in 37th place. 
However, even with the Euro focus, his U.S. calendar has expanded in 2023. He stopped by BWR California earlier this spring, his first-ever visit to the Golden State. Unfortunately, it's a race he describes as disappointing after a back injury kept him well out of contention. Then while the Life Time Grand Prix athletes duked it out at the XC race at Sea Otter, he took on the gravel race but didn't place.
Things are now trending better after finishing third at Gravel Locos Texas. This weekend, Slik hopes to cap off his second and final trip to the U.S. of the year a couple steps higher on the podium. 
It won't break his season, however, if he doesn't.