One year later, an opportunity to 'Ride for Mo'
The family of late professional cyclist Moriah Wilson will host a cycling-centric fundraiser this spring in Vermont.
Heading out the door? Read this article on the new Outside+ app available now on iOS devices for members! Download the app.
May 11, 2023 will mark one year since the tragic death of professional cyclist Moriah "Mo" Wilson.
And on that weekend this year, her family is giving her friends, the community she grew up in, and even those who never knew the 25-year-old a chance to celebrate and remember her.
Read also: The Moriah Wilson Foundation: Using MoMentum and more to honor the late cyclist's legacy
"We want to allow our local community and the greater cycling community that's felt the impact of this tragedy to have a day, an event, and a time to come together and support each other," said Matt Wilson, Moriah's younger brother. "To remember and honor Moriah and what she meant to each one of us."
On May 13, Matt, along with his parents Eric and Karen, will host what they hope becomes an annual fundraiser called 'Ride for Mo.'
The cycling-centric event will take place near Matt and Moriah's hometown of East Burke at The Wildflower, an event venue and inn nestled in the rolling hills of Vermont's Northeast Kingdom.
All of the bike rides during the 'Ride for Mo' event will begin and end at The Wildflower, which is where close friends and family gathered last year on May 18 to sing Happy Birthday to Moriah one week after her death.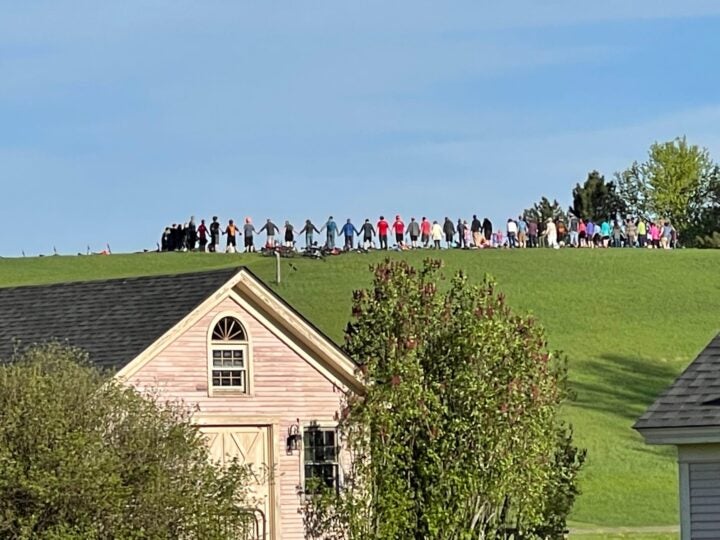 'Ride for Mo' in person and virtually
While first and foremost an opportunity to gather and celebrate Moriah's life, 'Ride for Mo' will also put money back into the Burke, Vermont community, as well as into the fledgling Moriah Wilson Foundation.
Ticket sales from the event — which are $100 for a gravel or mountain bike ride and a meal ticket + beer voucher — will benefit Kingdom Kids, an area non-profit that supports recreation programming in the Northeast Kingdom.
It's an organization that "gets kids doing the same things that Moriah and I were so lucky to do growing up," Matt Wilson said. "We had a lot of support from our school and things like Kingdom Kids, so this is a way to give back."
'Ride from Mo' will also have the support of for-profit organizations.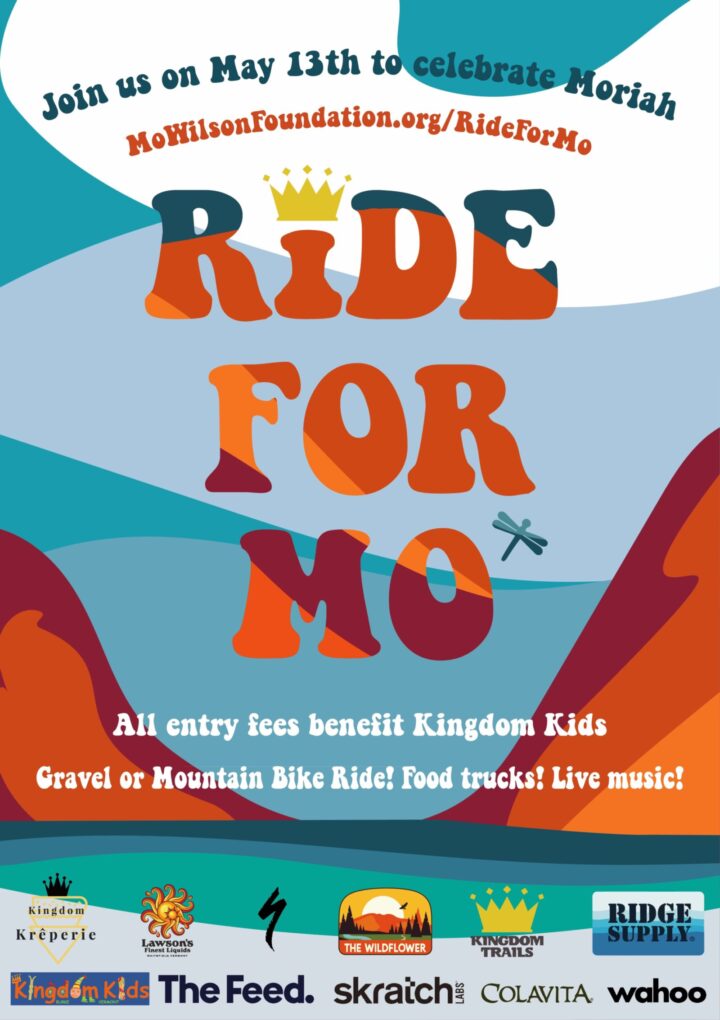 On Friday, May 12, Specialized will host a happy hour during registration. The bike brand — where Moriah worked for three years after college — will also have a fleet of demo bikes on hand for Saturday's rides, which include 26 and 53-mile gravel routes and guided mountain bike rides through the area's famed Kingdom Trails.
Wahoo is also playing a major role at the event.
While the Wilsons are limiting registration for the in-person event to 250 people so as not to overwhelm the local community, anyone can participate in the virtual 'Ride for Mo' via Wahoo's RGT virtual riding platform. Participants will be able to ride the 'Ride for Mo' gravel route online, experiencing the same twists, turns, and elevation gain as the real life route.
Furthermore, they'll be able to chat with other participants, donate to Kingdom Kids, and buy raffle tickets.
Raffle ticket sales — also available to in-person participants — will benefit the Moriah Wilson Foundation. Matt Wilson says that items up for grabs will include products from Specialized and Wahoo, as well as a signed GS speed suit donated by Mikaela Shiffrin, the 85-time World Cup winner who graduated from the Burke Ski Academy one year before Moriah did.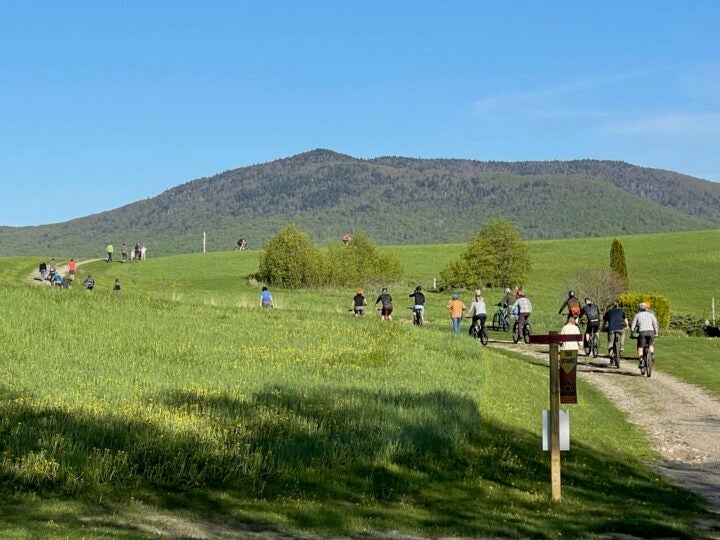 Matt Wilson, who took the lead in establishing the Moriah Wilson Foundation just two months after Moriah's death, admits that undertaking projects in his sister's honor — even for good causes — hasn't been easy or straightforward. His desire to make something good come from something bad was often overshadowed by feeling overwhelmed.
"There was some hesitancy throughout last few months, 'are we really ready to do this? Is this going to be emotionally and logistically feasible for us right now?'" Wilson said.
"But then in the last few months, I found some new motivation. It will be really nice coming out of winter to have something around the memorial, as well. To mark that first year and come together like we did in May and June here. An event like this is a great way to do that."
Registration for the 'Ride for Mo' event opens on Friday, February 24 at 10:00 AM EST. More information can be found here.