Destination: Truckee, California
Truckee, California may not get the attention of its neighbor, Lake Tahoe, but the riding around the historic railroad town is worth a day or two.
Heading out the door? Read this article on the new Outside+ app available now on iOS devices for members! Download the app.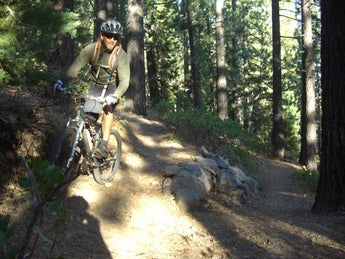 There are good things to Truckee, California being the long-serving pit stop for Lake Tahoe-bound travelers.
For the most part, the Truckee area's classic Sierra Nevada singletrack is relatively uncrowded, even in the high-summer season when the North Lake Tahoe area is bustling with tourists. Truckee is about a 15- to 20-minute drive to the northern part of the Lake Tahoe Basin, but because of the small town's features and nearby trails it's best taken as separate from its famous neighbor. So if you're planning a trip to North Tahoe, keep a day open to explore Truckee's old town and environs.
Easy Access
The Town of Truckee and its 15,000 residents sit at approximately 5,800 feet at the base of Donner Pass, where Interstate 80 crests the Sierra at about 7,200 feet. If something sounds vaguely History-of-the-American-West familiar in all that, well, it is. Back in 1846, on their way to California, members of the Donner Party became stranded in what would become Truckee as heavy snowfall blocked their westward advance. Long story short, the emigrants supposedly resorted to canabilism to survive.
Dining choices in Truckee have evolved since then, and so has access to the Donner Summit area. That's where you can find one of the area's most popular rides: Hole in the Ground.
While the roughly 17-mile loop is well-known, it's not necessarily easy. Depending on your fitness, Hole in the Ground is an expert-level romp that will take between 2.5 hours to five hours. Expect high-elevation climbs, keep-you-honest descents and technical rock sections all connected by swoopy singletrack and adorned with sweet Sierra views, so take your camera.
Hole in the Ground traverses mostly public lands on the Tahoe National Forest. The majority of the ride, best done on 5-inches of travel, is singletrack under mature pine and fir forest broken up by fields of Sierra granite and lush alpine meadows. A close-by summer stop is a dip in Sand Ridge Lake, a small alpine respite you can find by signage on the trail. The ride can be done as a single-car loop, but be prepared for a little extra pedaling when you park at the terminus of the ride near the Soda Springs Fire Station and head to the start back in Castle Valley. Shuttling cuts at least 30 to 45 minutes off the ride.
A Time to Climb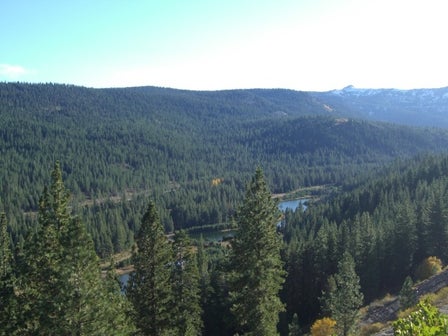 The one thing about riding in the Truckee area is you'll earn your post-ride beer. Most established and under-the-radar trails boast a bit of climbing. The JP Trail starts with a bunch of nasty switchbacks, but while your lungs and legs are searing you don't have to worry much about technical skills — at least until you recover a bit. JP can be ridden as an out-and-back or loop. If doing the latter, the trip back is mostly on dirt road.
JP is one of those "bass-ackward" trail stories in that it was poached back in the day but then brought into the fold by land-management agencies. It's a great ride if you don't have a bunch of time but want to get in a challenging workout nonetheless. Figure on about 50 to 60 minutes if doing it as a loop.
Animal is another ride that if done as a loop offers up some beastly climbing, but the payoff is worth the slog. The approximately 1 hour 45 minute ride starts off at an OHV staging area, which means the beginning of the trail is a bit chewed up by motos. If surface conditions are right, not dusty dry or muddy, it is doable without dabbing. There are some hike-a-bikes, but once up on the ridges the riding involves technical descending and ascending.
The fun starts after the last short, steep hike, when the somewhat-techy descent features at least a dozen beefed-out berms. If you aren't smiling at the bottom you may as well turn in your pilot's license right then and there.
Climb-free Fun
If bypassing the grind of climbs is the order of the day or you spin a single gear, there are options. The Sawtooth Ridge Trail isn't the most technically challenging, but it's a great fitness ride that has some fun sections. It also can be linked to the Two Bridges and Two-Beavers-and-a-Bear trails, which will pump up the "ya hoo" factor.
For riders not looking to test their technical skills or lungs, a good bet is the out-and-back Emigrant (yep, those crazy Donners!) Trail. This is a good early season ride as the trail thaws earlier than those at higher elevations. Emigrant, which turns around at Stampede Reservoir, is great for those seeking a fast fitness ride on singletrack. The total trip is about 15 to 19 miles depending on the trailhead at which you start.
Tahoe-Truckee
OK, we said this destination piece is about Truckee, not Tahoe. But even if the Northstar-at-Tahoe resort boasts its connection with the lake, Northstar's mountain bike park is a stone's throw from Truckee's historic downtown. The resort hosted the U.S. Collegiate Mountain Bike Nationals in 2009, which included cross-country, four-cross and downhill events. For the big-hit huckers, Northstar offers up lift-assisted fun on trails like Livewire and Boondocks.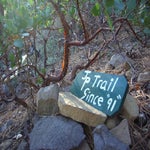 If you go: Truckee, California
Must-do trails: There are on-the-map trails like Hole in the Ground, Sawtooth Ridge and the Donner Lake Rim Trail from Negro Canyon to Castle Valley. Then there are the off-the-map trails, which may be tracked down by taking a good attitude and a sudsy sixer offering to one of the local bike shops.
Bike shops: The Backcountry, Cyclepaths and Paco's Bike and Ski all offer rentals and gear with varying degrees of service from jovial to aloofness. If you need an emergency house/condo/motel call, drop Gregg Stone a line at Mighty Mobile Bicycle Repair .
Best map: Mountain Biking, Hiking & Cross-country Skiing Relief/Contour Map
Best coffee: There are numerous coffee houses in Truckee, but Wild Cherries is a main meeting place owned by former Olympic skier Kristin Krone, a sponsor of the Cyclepaths/Wild Cherries cycling team.
Riding season: Higher elevation trails can be snow-covered well into June. But Sierra Nevada summers are sublime — not too hot and rarely cold. By September the trails consist of deep moon dust. But once a couple of rain storms or a light snow shower passes through, trails surfaces get wonderfully tacky and the fall riding can go well into crowdless November, albeit it can get chilly.
Getting there: Simple: From the San Francisco Bay Area get on Interstate 80 and head east. You'll be in Truckee in three hours. From Sacramento, it's an hour and a half east on I-80. From Reno, get on I-80 and drive west into the mountains 40 minutes.
Lodging:  A variety of hotels, motels and B&Bs for the standard fare. There are also many summer rental opportunities online. Check the Tahoe National Forest's Truckee Ranger District for area campgrounds.
Insider tips: There are many excellent "off-the-grid" trails in the Truckee area. Hell if we're gonna spill the beans here, but if you do your homework and speak kindly to a local you'll find them. Here a few hints to start your sleuthing: "Make My Day," "that greedy Once-ler," "Hey Boo Boo." After a ride, hit one of the many public docks along Donner Lake or the sandy West End Beach for a cool swim.
Beer&Burritos: Fifty-Fifty Brewery serves up a decent selection of micro brews. For some inexpensive Mexican grub and a few cold Tecates, roll into Tacos Jalisco behind the Backcountry.
Web sites: www.truckeetrails.org, www.tdlandtrust.org, www.tahoeticker.com