Leadville Series: Adjusting to the Altitude
Wide shot Hagerman pass to SugarloafIt's the 800-pound gorilla in the room. It's the demon that keeps you up at night. It's the reason so many cyclists don't bother trying the Leadville 100, and why so many others fail. It is, THE ALTITUDE. More than…
Heading out the door? Read this article on the new Outside+ app available now on iOS devices for members! Download the app.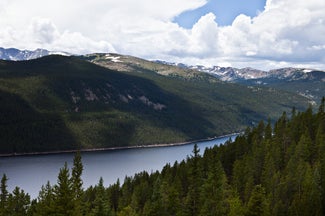 It's the 800-pound gorilla in the room. It's the demon that keeps you up at night. It's the reason so many cyclists don't bother trying the Leadville 100, and why so many others fail.
It is, THE ALTITUDE.
More than any other factor, the altitude and altitude gain required to finish the Leadville 100 is what separates this famed 100-mile cross-country endurance race from all the rest.
The race starts in Leadville proper, elevation 10,152 feet above the sea, never dips below 9,200 feet, and tops out at the infamous Columbine Mine, peak elevation a lung searing 12,550 feet. Total climbing on the 50-mile out-and-back course (which is actually a shade over 103 miles) is 12,612 feet.
So outside of moving to Leadville and taking a job with the local mining company, how does one best deal with this precipitous obstacle?
How do you acclimatize?
Well, according to a quartet of top pros — Dave Wiens, Rebecca Rusch, Jeremiah Bishop and Nate Whitman — the No. 1 strategy is not to worry about it too much, because there's not much you can do. Here's more altitude adjustment advice from our panel of pros.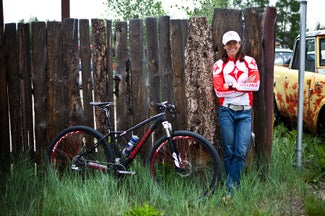 Rebecca Rusch (Red Bull-Specialized) two-time champion
"Because of my job as a professional racer, I am fortunate that I can come out about two weeks ahead of the race. The general theory is that with two weeks, you get about 90-percent acclimatized, but that you need 4-6 months to be 100 percent. If you don't have two weeks, which most people don't, then the next best option is to come up at the last possible moment so your body doesn't really know what is happening yet. The worst is to go three days before, because basically you are digging yourself a hole trying to create red blood cells."
"On the bike, I have to remind myself that my heart rate just won't go as high as I'm used to seeing it. When I do level five on my perceived effort scale, the number on my heart rate monitor is lower even though perceived effort is really high. For me it sort of self regulates, because I just can't go that hard at high altitude. I always try to remember that if you feel bad on race day, don't write yourself off. If you live low, you never know what is going to happen. I suggest that you turn off all your gadgets and just ride your bike. When you feel good, push it. When you don't back off. Trust yourself."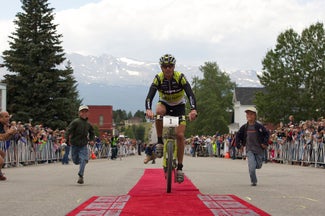 Dave Wiens (Topeak-Ergon) six-time Leadville 100 champion
"Leading up to the race, the main thing I do is make sure I get up to 12,000 feet or higher and do some training. That way you can at least get a sense of what it is going to feel like. Other than that I don't try to do anything special, no sleep high, train low or anything like that. That's just too much for me to think about."
"The best way to prepare for altitude if you are not from altitude is to do whatever you can given the circumstances of your life. If it's four days, then that's it, four days. If it's less or more, then it's less or more. Maybe that's not ideal, but most people can't get here two weeks in advance, so really it becomes an attitude thing. Don't be defeated by something you read because it may not apply to you."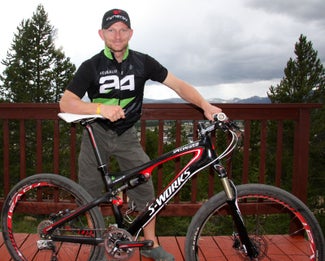 Nate Whitman (Team Herbalife24) Nine-time Leadville finisher
"If you can get here 2-3 weeks ahead of time, then do it. But that aside, get as fit as you can and then put it out of your mind and don't worry about it. There are a lot of things on race day that are going to be hard — the early start, maybe the weather, bike problems, stress — and if you just think of altitude as one of those things and don't let it eat away at you mentally that's the best way to approach it."
"Whatever is going to happen is going to happen and there is not much you can do about it. You trained and put in the effort, so feel confident about that. Don't let it totally intimidate you. Stay very hydrated, get good sleep and give it a go."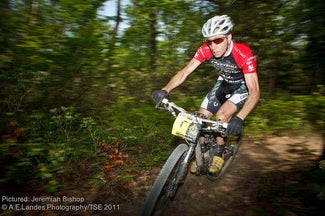 Jeremiah Bishop (Cannondale) 5th overall in 2010
"During the race I really try to limit my time above lactate threshold and focus on leveling out my exertion during the race. It's really important not to do a lot of punchy efforts, because time above lactate threshold is basically the death zone. It puts you in the hurt locker. I would also suggest trying to stay in the saddle as much as possible. Being out of the saddle means you are recruiting more muscle mass, and that's a sure way to spike your oxygen consumption. In the race I'll try to pretend that my arms are just along for ride, and really focus on maintaining an efficient climbing style."