Answer's answer to "alt" bars; The Carbon 720 Enduro 20/20 bar
The Carbon 720 Enduro 20/20 bar
Heading out the door? Read this article on the new Outside+ app available now on iOS devices for members! Download the app.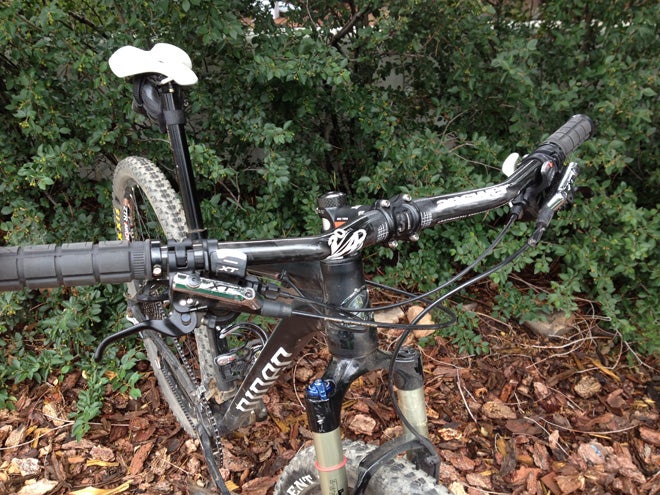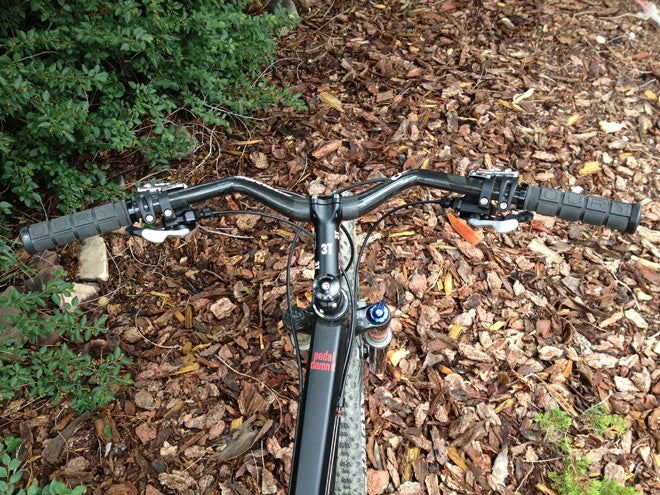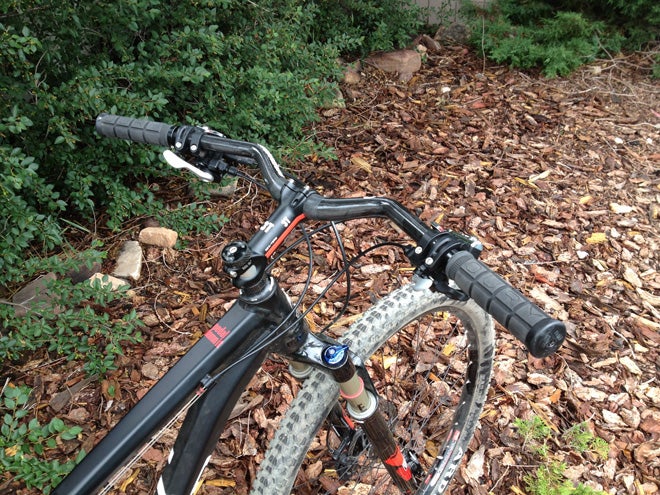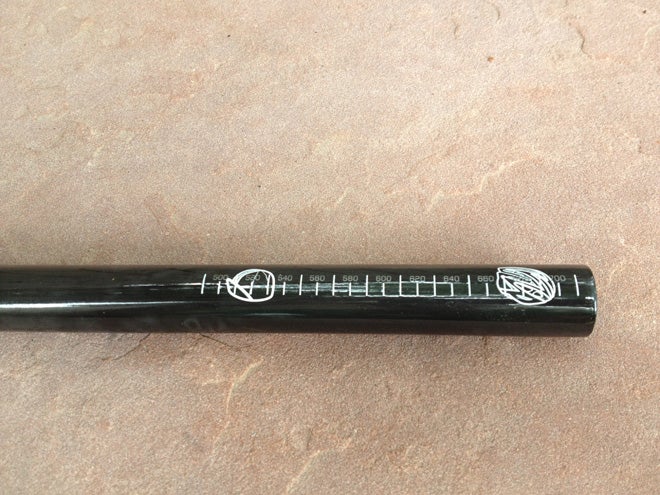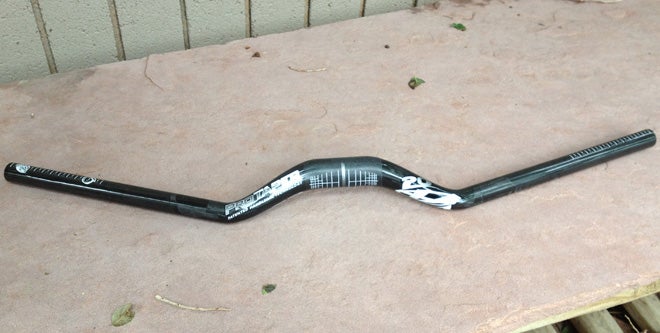 If you're a fan of "alternative" or "alt" bars like On-One's Mary, Soma's Clarence, Jeff Jones' H-Bar or the myriad other bars with similar shapes, but would love a lightweight version, look no further.
Answer Products
' Carbon 720 Enduro 20/20 bar has a 20-degree sweep that is offset so you won't need to change your stem length. It has a 31.8mm clamp diameter. The test bar we had weighed in at 227 grams and measures 720mm wide.
The bar can be cut down and Answer even includes a visual guide on how narrow to go for a particular riding style in the graphics of the naked bar. From cycling cap-wearing hipster narrow to singlespeed wide, Answer has you covered.
The bar has 20mm rise and can be flipped for 20mm of drop. The graphics work either way. Answer called on singlespeed national champ, Evan Plews, when designing the bar and that accounts for its exceptional width.
I've ridden other bars with dramatic sweep and liked them. I have a Soma Clarence on my townie right now and love it. But when it comes to installing one of these bars on my lightweight 29er hardtail, I always seem to balk. Most of them are just so heavy. Now, I don't consider myself a weight weenie, but I'm no glutton for punishment either. When the fellas at Answer handed me one of the 720 Enduro bars, I was smitten.
The ergonomics are great. I love how wide it is, wider than most other alt bars in fact. And it doesn't balloon the weight of my rig by 100 plus grams compared to most cross-country handlebars.
At $175 the bar isn't cheap, but compared to other alt bars it is significantly lighter. A Soma Clarence 31.8mm bar costs only $60 but weighs 123 grams more. For additional comparison, Jeff Jones sells his Cut H-Bar in titanium for $380 or aluminum for $120, with respective weights of 425 and 420 grams. Lastly, Ragley's Carnegie Carbon bar runs $165 and weighs close to 300 grams. When put into this realm, the Answer Enduro looks competitive.
Read also:
For updates on endurance mountain biking and exclusive Leadville Trail 100 coverage, follow Singletrack_com on Twitter and like us on Facebook
Catch the week's best stories by signing up for The Dirt newsletter