Leadville tech talk: Aero or non-aero?
There was a mixed bag of gear setups at the Leadville Trail 100, but the winners stuck with traditional looks
Heading out the door? Read this article on the new Outside+ app available now on iOS devices for members! Download the app.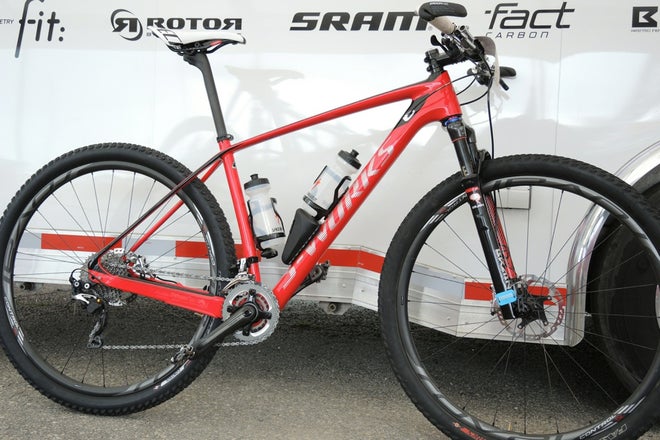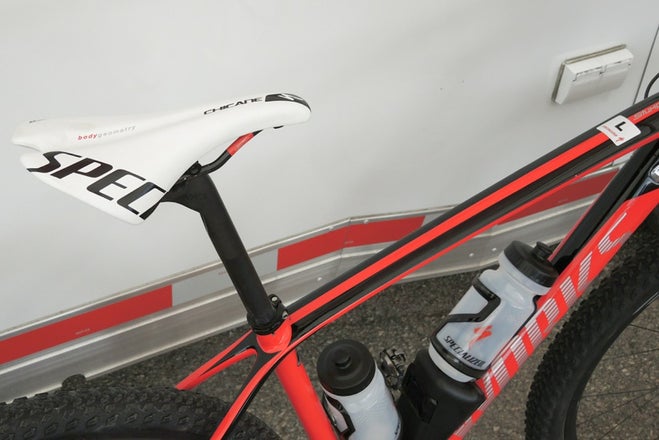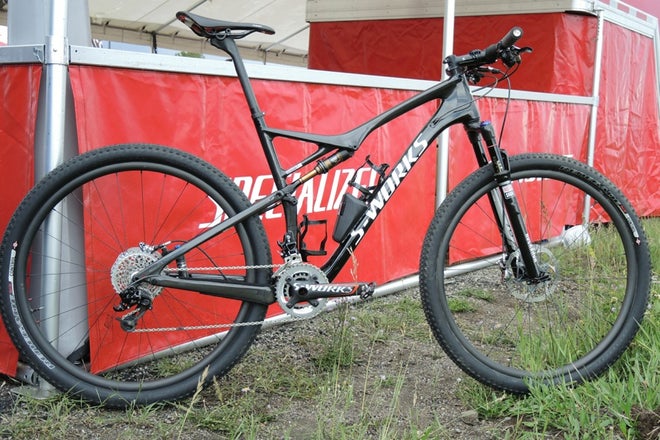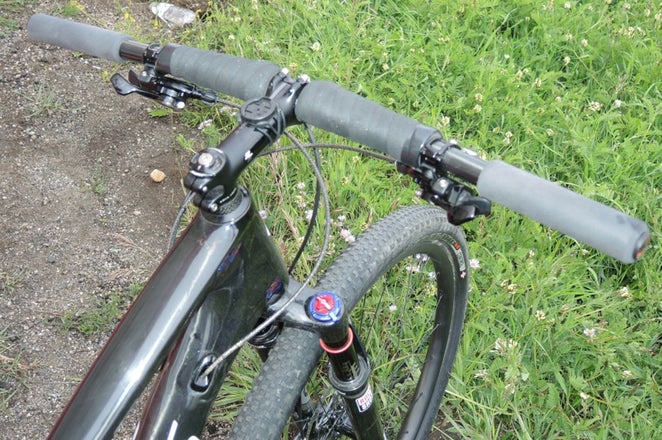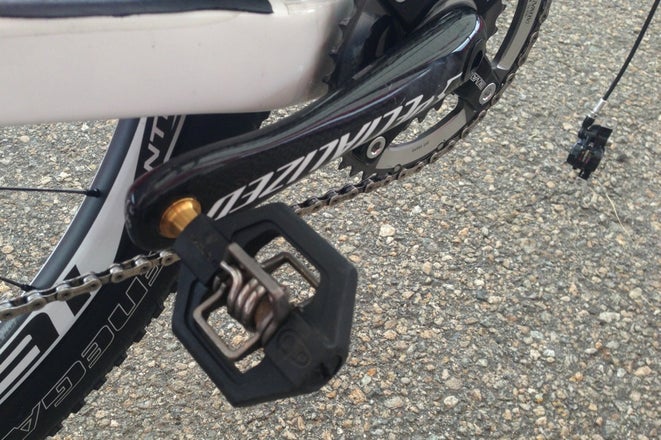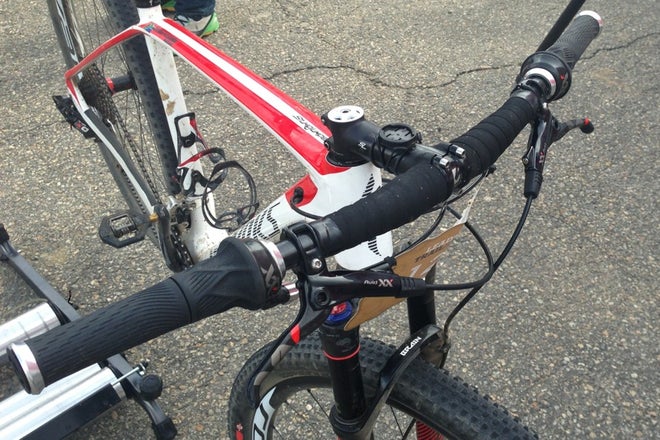 LEADVILLE, Colo. (VN) — The Leadville Trail 100 is a unique event. Part mountain bike epic and part dirt road race, the Leadville 100 walks a fine line as to what can traditionally be considered a mountain bike race. The bikes and equipment used walk a similar line, between keeping the mountain bike Gods happy and having them shake their heads in disgust.
Aero gear
Many of the top riders opted for a smattering of equipment to give them an added aerodynamic advantage, though eventual race winners Alban Lakata and Sally Bigham (Topeak-Ergon) both ran very traditional setups. Neither used aerodynamic equipment.
Specialized Factory team riders Todd Wells, Christophe Sauser, Rebecca Rusch, and Ben Bostrom all used Specialized's new S-Works Evade aero road helmets. Specialized's performance mountain bike product manager Eric Schuda also used the Evade after spending some time in the company's new wind tunnel.
Wells, Rusch, Bostrom, and Schuda each sought to add an additional, more aerodynamic position to their bars. Bostrom and Rusch used small, bolted-on arm rests. Wells opted for just some bar tape wrapped around the middle section of his bars, much like the setup used by Velo Tech Editor Caley Fretz.
"The armrests were great, they gave me a good, comfortable position," Rusch said at the finish. "I could relax in them, and had quite a bit of control. They were great."
Schuda cut an ESI Chunky grip in half and used that as the base of his armrests, and then wrapped it in some electrical tape to keep it in place, and some bar tape for comfort. Schuda said he used the armrests most between the Twin Lakes Air Station and the Powerline climb.
"What we learned in the wind tunnel was that it doesn't matter what your setup is, as long as you minimize your frontal area," said Schuda.
Suspension and tires
Lakata mixed up his bike choice this year. After winning on a hardtail in 2012, Lakata thought a full-suspension with 4 inches of travel would be faster over the long course because of the high speeds and his desire to keep that rear tire planted to the ground.
Lakata also made the decision to run Continental Race King 2.0 tires with a latex inner tube. He claimed the tubes would make his tire changes faster than two minutes, should he flat on course.
Rusch, Wells, and Sauser all opted for Specialized hardtails paired to RockShox Sid forks with 90-100mm of travel. Bostrom ran a 2013 S-Works Stumpjumper paired to a Specialized Chisel rigid fork — the same setup he chose in 2012. Bostrom was in the lead group after the first climb, sitting on Lakata, but hit a square-edged rock that resulted in a flat front tire. After repairing the flat and passing hundreds of riders, he would go on to finish 11th.
What's the answer?
So, which setup is fastest? There isn't one and there never is.
A full-suspension bike could be fast and it gives the rider the option of using lighter tires, as the more compliant ride will take away some of the risk of flatting — an approach Lakata took advantage of. A hardtail is quick up climbs, but in my case — I rode an S-Works Stumpjumper — I lost some time on the descents, though not as much as I gained on the faster sections.
Wells ran 1.95 Specialized Renegade tires front and rear. However, he ran a heavier Control casing on the rear, and an S-Works casing in the front, explaining that he can see exactly where the front tire is going and the rear tends to take more impact. Sauser opted for S-Works tires front and rear and had no issues. Like Wells, I ran a Specialized Fast Track 2.0 S-Works front and a Control casing in the rear.
Armrests in the center of the bar can be a big advantage on the flats while suffering in the wind, but so can placing your hands near the stem and tucking in your elbows. It's all a matter of personal preference.
It can't be ignored that aero gear, while it makes sense, wasn't used by either of the winners and now record holders. It's a matter of what riders are most comfortable with, not just what's fastest on paper.