Prototype 650b, mud tires and new tubular from Michelin
Michelin is jumping straight onto the 650b/27.5" boat with two of its most popular tread patterns and has a new take on mud tires
Heading out the door? Read this article on the new Outside+ app available now on iOS devices for members! Download the app.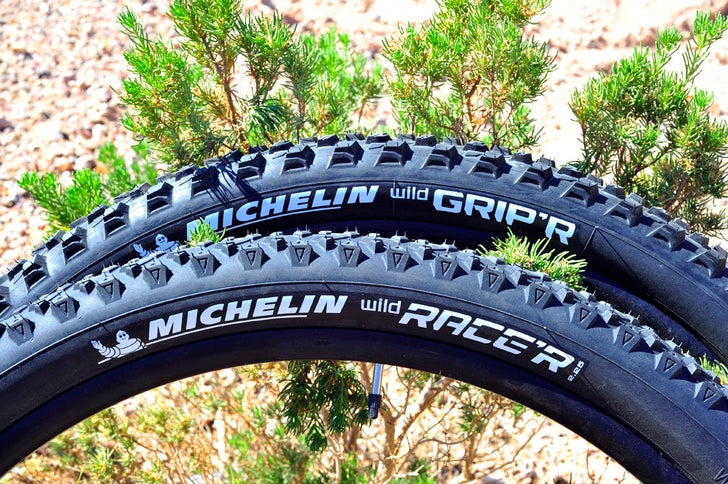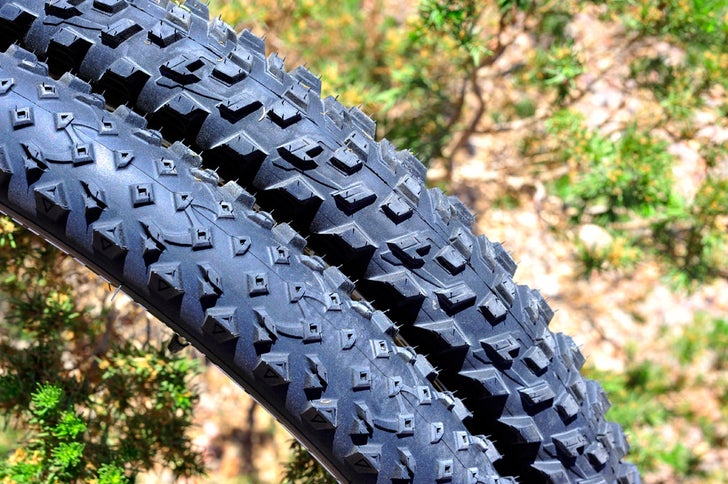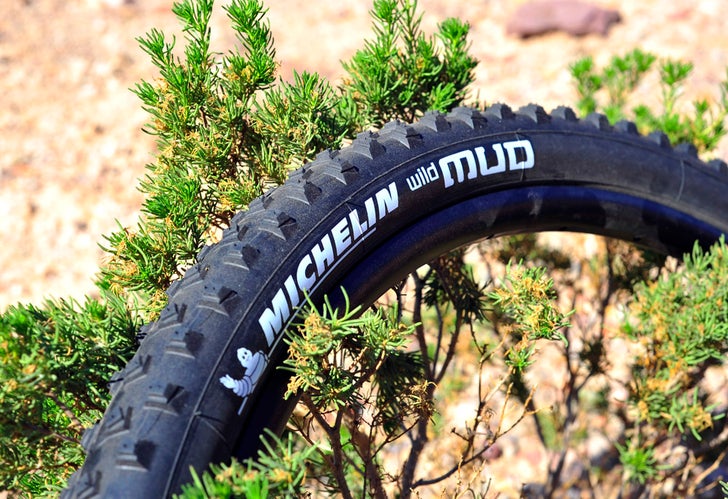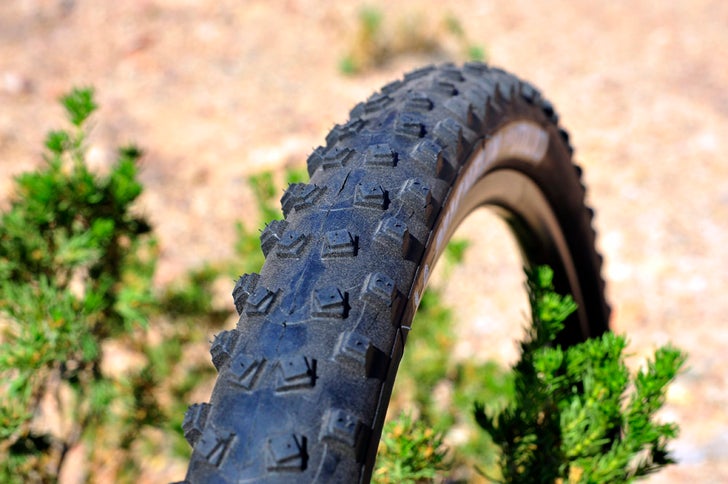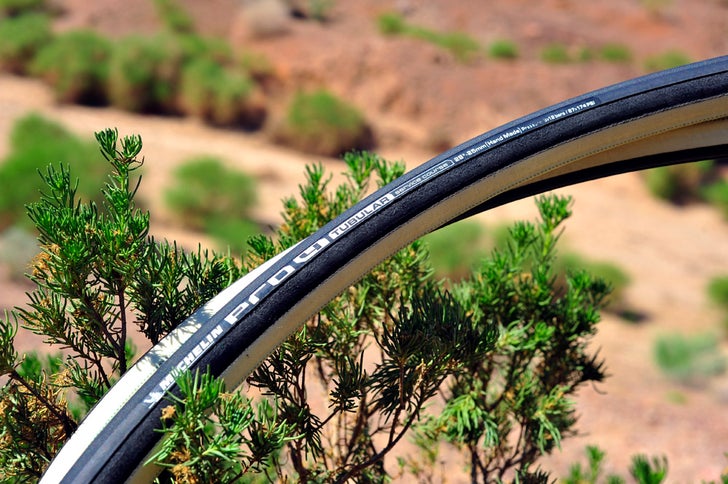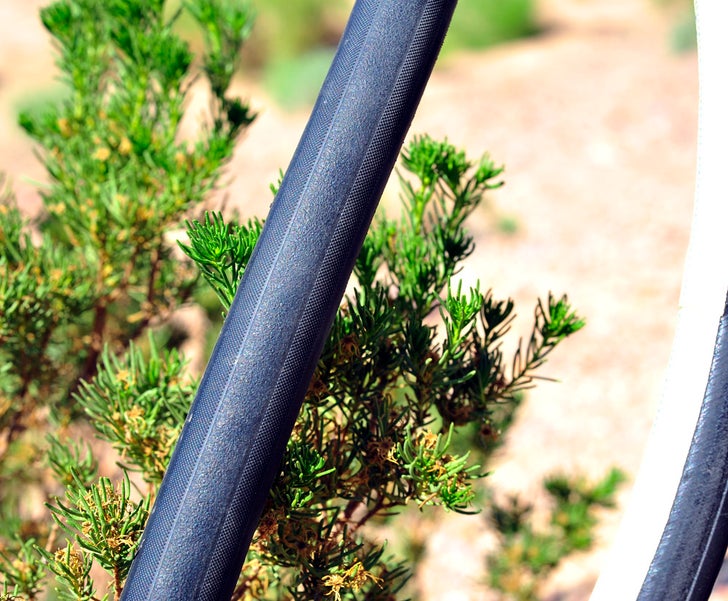 The Michelin Man has been hard at work in the company's Clermont-Ferrand, France headquarters, pulling together a new road tubular as well as two new 650b/27.5″ options and a new, faster mud tire for 2013.
Prototype 650b and mud tire
After missing the first ferry to the Isle of Two-Nine (and the second), Michelin is jumping straight onto the 650b/27.5″ boat with two of its most popular tread patterns. The more aggressively treaded Grip'R will be available in 650×2.25″ and 2.35″ width options, with a sturdier casing for the larger size and a regular casing for the 2.25″. The lighter Racer'R will only be available in a 2.25″ width. Availability for both is set for next summer. We've been testing a set of 26″ Grip'R tires and 29″ Racer'R tires this summer, keep an eye out for a review in the coming weeks.
Michelin had a prototype mud tire on hand as well, slated for official debut in April, 2013. Like every other mud tire in existence, the tread features widely-spaced knobs to improve mud shedding and a nice, soft rubber compound to stick to slippery roots and rocks.
Those widely spaced knobs look a bit different from most mud tires, though. The old Maxxis Swampthing, for example, used incredibly tall knobs, around one centimeter high. The dual goal of these tall, soft rubber blocks was to provide good bite into soft mud and enough spring to literally fling mud off the tire itself. No tire will grip if it packs up with mud.
The new Michelin Mud uses much lower knobs, cut to look like two small square knobs stacked haphazardly on top of each other. The idea, which Michelin says it has confirmed through extensive testing, is to allow the knobs to twist. As they un-twist, mud is flung from the casing, unclogging the tread. As a side benefit, the extra set of edges created by the layer-cake-like knobs helps keep initial bite high as well.
The result, Michelin says, is a mud-specific tire that rolls significantly faster than most in its class, and is lighter to boot.
Pro4 tubular
Building off the nomenclature of its popular clincher line, the upcoming Pro4 tubular was designed and is being built entirely in-house — no more rebadging other tire brands, as the company has done in the past. The new tubular has been in use under pro team AG2R for two seasons, and will be rolled out to consumers this month.
Two sizes are available, 23 and 25mm, both with the same tread and 290tpi casing design. The 23mm version weighs a claimed 280 grams and the 25mm adds a scant 15 grams, for a total of 295. The tire does not maintain the pointed shape adopted with the Pro4 clincher simply because such a shape can't be built into a tubular.