Ridden: DT Swiss XM 1550 Tricon 29er wheels
Aggressive, fast, yet precise hoops that will push you to go harder on your 29er.
Heading out the door? Read this article on the new Outside+ app available now on iOS devices for members! Download the app.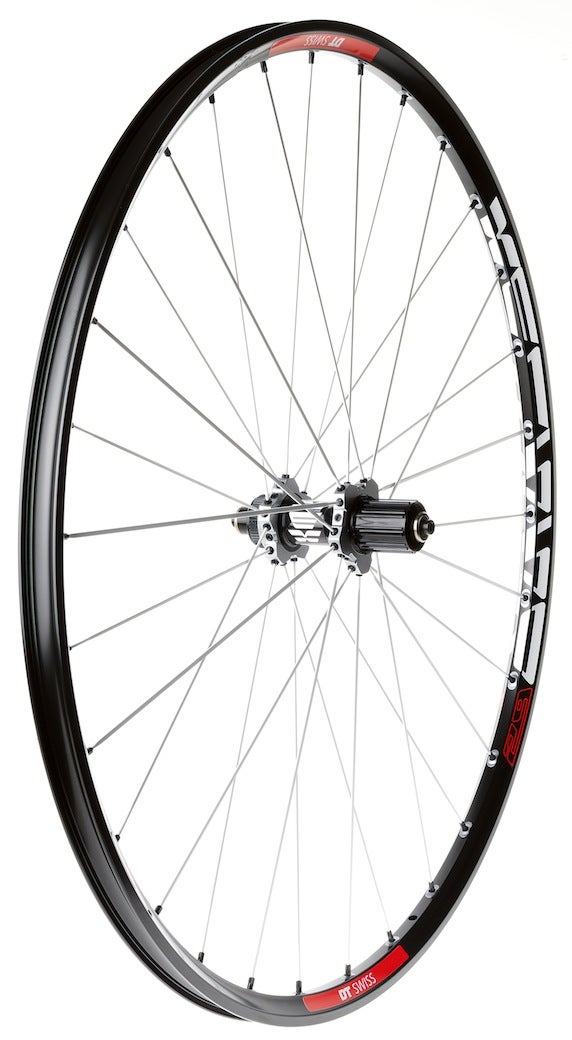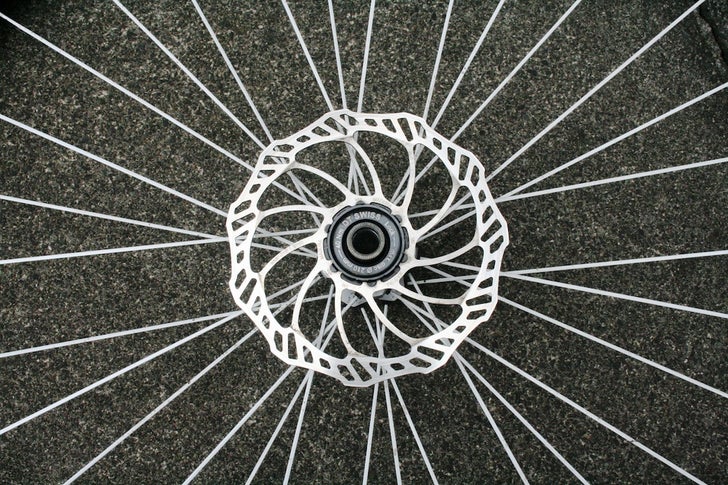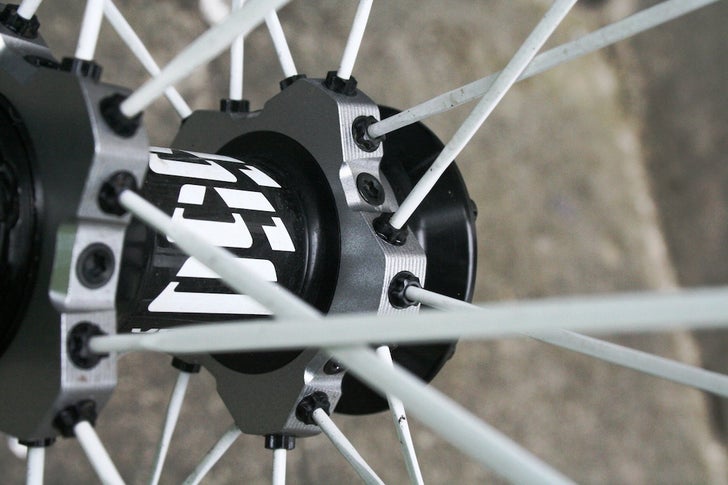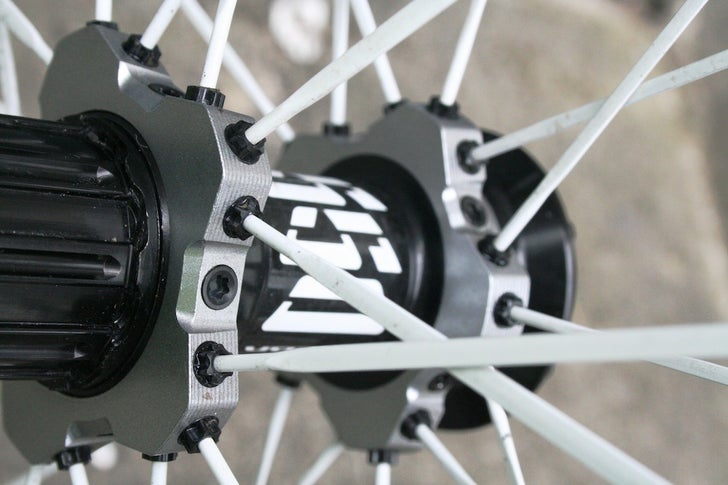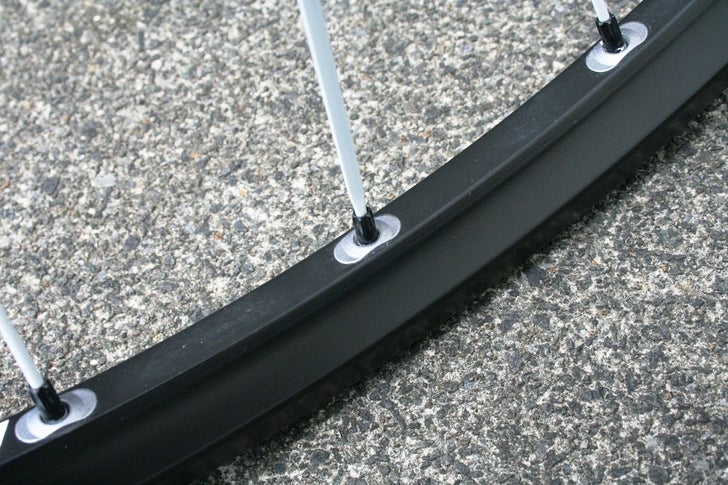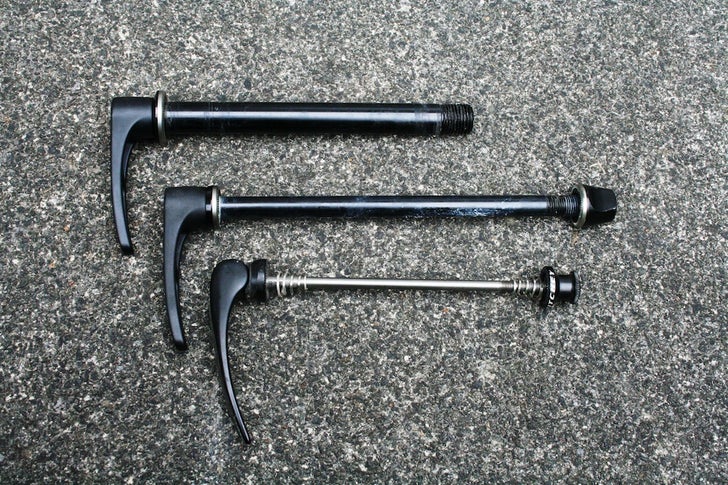 While long-time wheel builder DT Swiss developed their Tricon wheelset in 2010 they only recently added a 29er version to the line-up. Prior to their introduction, a tubeless wheelset had been conspicuously missing from the firm's quiver for quite some time and the Tricon addressed this with a series of innovative systems.
Strap in for this one as there is a fair bit of tech to get through…
Terminology
First up DT Swiss use a series of acronyms to distinguish their products. XM (or Cross mountain) denotes a wheelset suitable for a variety of riding styles and trail conditions, from cross country racing (although not the superlight XR or Cross race version) to trail riding aimed at those for whom 'product versatility and reliability are as important as weight and comfort.'
Weight
1550 refers to the weight of the wheels in grams, although in this case it is the 26″ versions; the 29er wheelset weighs 1815 grams, still light for a 29er aluminum wheelset, but a little annoying in terms of the supposed simplicity.
We understand why DT does this, it certainly makes delineating the various types easier. But when you start to add in different standards – 9mm and 15mm (never mind the wheel sizes) it doesn't quite make sense.
Nipples
So we have done application and weight, now for the TRICON part. When DT Swiss was developing a tubeless system they threw out the rule book, utilizing an innovative system to hook the nipple to the rim without puncturing the inner bead which has several benefits.
The nipple bed is unusually big, allowing for it to be hooked into the rim and then tensioned with the spoke. DT Swiss refers to the nipple bed as a 'little boat' due to the shape. It is fitted to the rim at an angle and when pulled straight it cannot be removed. It is a system which works well, with the added bonus that they can dramatically increase the tension in the wheel as the 'boat' spreads the load more through the rim and over a greater circumference.
The nipples themselves are Torx threaded. Firstly this makes it easier to achieve the higher tensioning that the system allows for, secondly and due precisely to the higher tension; it is easier to avoid stripping the threads.
Spokes
Next the spokes are straight, double threaded and bladed. As they have no bend/elbow they are considerably stronger and stiffer plugging straight into the hub flange. Speaking of which, the hub is a two-piece design, allowing the designers to make a super stiff flange and thin hub body. Spokes are arranged in five groups of three and in an open crowfoot pattern mixing radial and crossed spokes. This gives a mix of power transfer and stiffness, especially successful with the higher spoke tensions that this system allows for.
Hubs
There is another reason for the two-piece hub body too. It allowed the designers to separate spoke tension forces from the hub bearings. The outer shell takes all of the former while the inner shell can be designed so that the bearing fit does not have to be so tight, nor does it have the spoke tension pulling the flange away from the bearings. As a result DT Swiss claims a better bearing life and lower rolling resistance.
We are not done yet though. Next inside the rear hub is the excellent DT Swiss star ratchet system. It's a really nice simple design that is tool-free and easily serviceable. Pick up is really quick with good bite, acceleration and no discernible lag.
The wheelset on test here is the 15mm front hub and 10mm rear. Front wheels are also available in standard 9mm and a Lefty option too. No that wasn't a typo, the rear hub has a 10mm axle. Why not full on 12mm the gravity set are asking? The 10mm rear axle is compatible with a normal frame yet gives a noticeable upgrade in stiffness in the rear end of the frame.
The ride
After all that technical mumbo jumbo how do they actually ride? Stiff and fast is what we are talking about here. The high tension of the spokes had me wondering about noisy twanging or pinging spokes, but it is not an issue at all (although I am no clydesdale). The wheels are still beautifully true after several months of hard abuse and cornering is sharp and precise.
The rear axle is a revelation and resulted in a noticeably stiffer back end that tracked better and had quicker power transfer, despite fitting it to a carbon fiber hardtail which is already stiff.
Doubtless the star ratchet helped, the action of which is really nice. Tubeless setup is easy with a good tire bead hook-up conforming to the UST standard.
Overall this is a lightweight, bombproof wheelset which fits its XM – cross mountain moniker really well. With the bigger diameter of 29er wheels (as opposed to 26″), stiffness is critically important as any flex will result in dodgy tracking and power transfer. As far as 29er forks go, 15mm front axles are rapidly becoming the norm for exactly this reason.
Precise tracking and excellent power transfer is something that these Tricon wheels deliver in spades. I feel confident taking on bigger trails with these than super lightweight cross country race hoops, and for those with a more aggressive riding style these are the wheels to go for. The average rider is going to get great performance from a wheelset like this.
Price is a little steep at $1,650, but not when compared to offerings from other main brands and indeed they compare favorably with carbon rims I have ridden before. As for the 10mm rear axle… why am I not riding them on every bike!
---
Ben combines work as a qualified mountain bike guide with reviewing and rating products for Singletrack.com as well as Outsider magazine and Spoke.ie and is also working on a PhD in tourism and entrepreneurship.  With 20 years of mountain biking behind him, Ben remembers the Girven Flexstem, U-brakes and the first time he saw a suspension fork with a 1-inch piece of elastomer in it. He has ridden bikes on four continents and has covered events as diverse as the 2007 mountain bike world championships, the Giro D'Italia and the Single Speed World Champs and lives in Dublin, Ireland.  He is happiest riding technical singletrack and was an early adopter of the 29er… for a European. Find him on Twitter: #spoketweets. Check out all of Ben's stories.