Smarter than the rock: Instantly hardening G-Form body armor
Smart padding that is comfortable and low profile
Heading out the door? Read this article on the new Outside+ app available now on iOS devices for members! Download the app.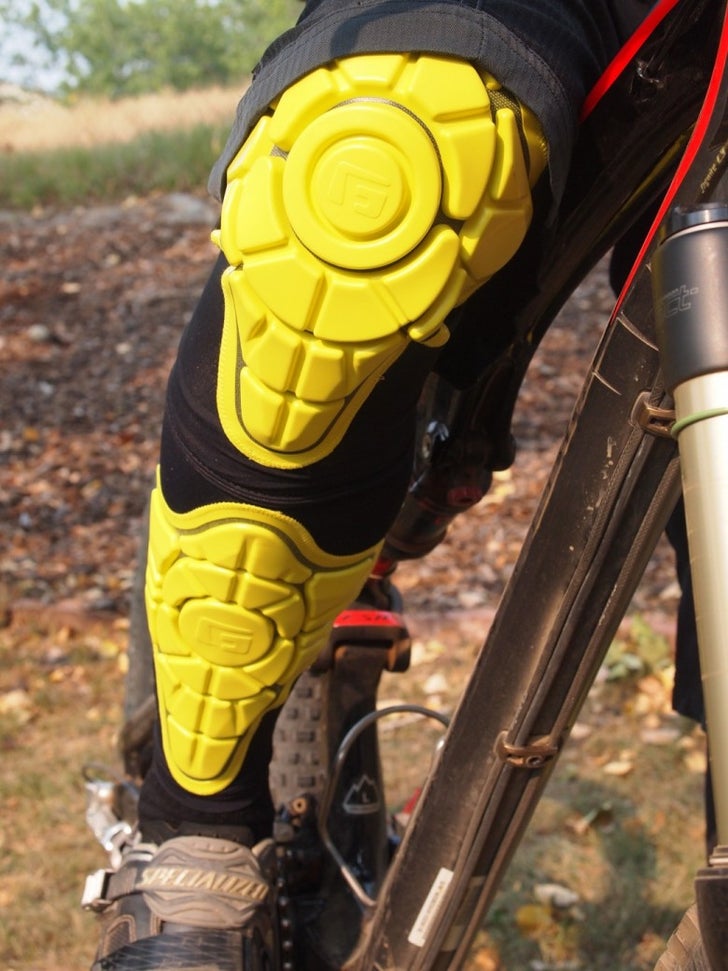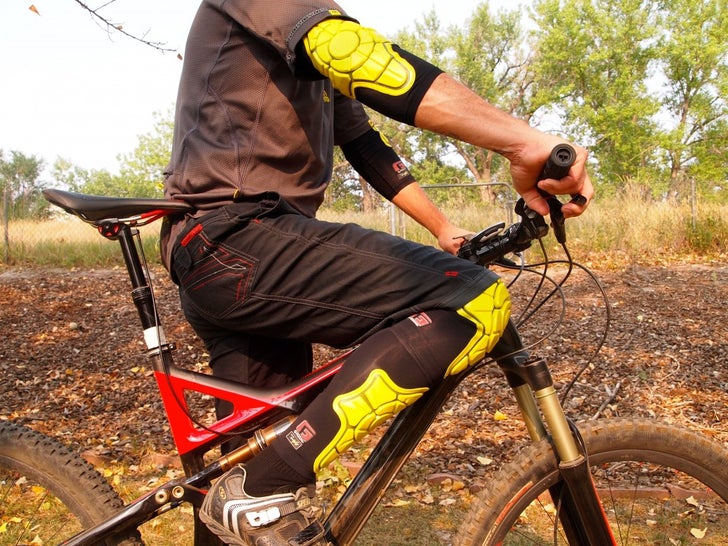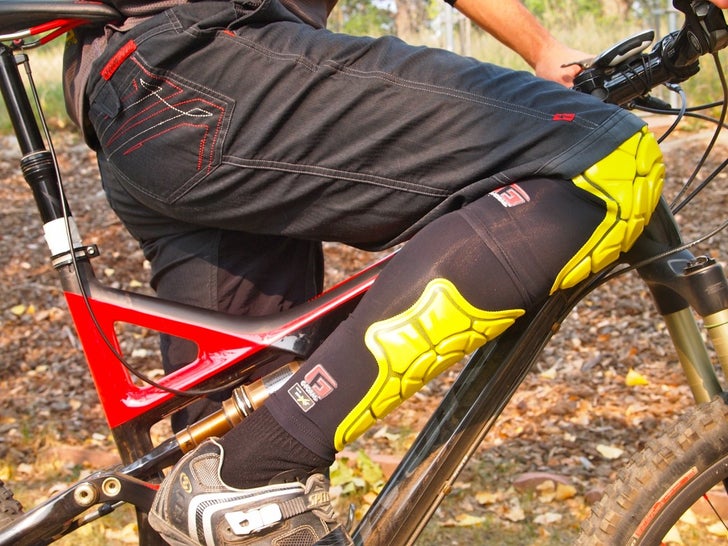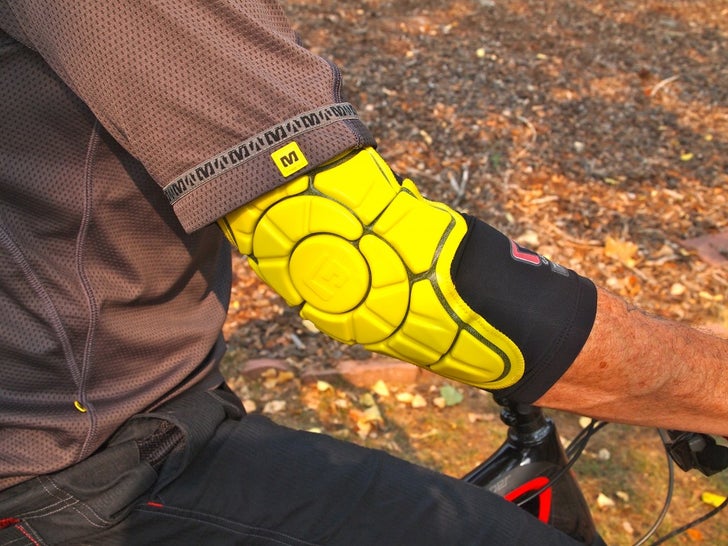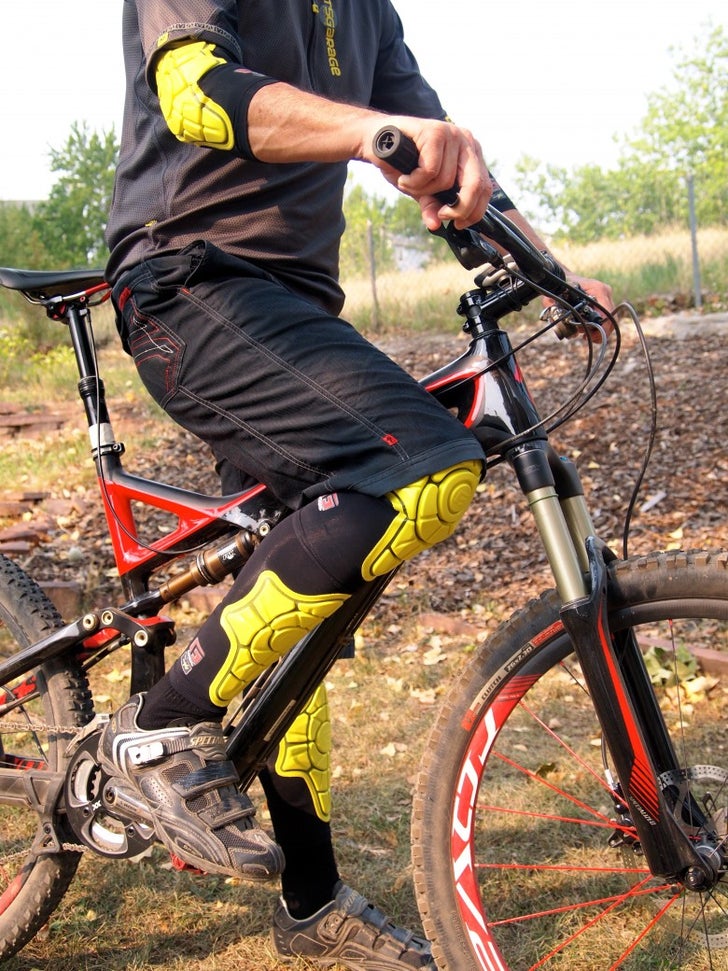 There are many companies out there making body armor to protect cyclists. Many of these companies employ traditional foam and plastic padding with Velcro straps — what you typically see on the elbows and knees of kids at the local skate park.
There are several companies, however, that are taking body armor technology to the next level by employing (seriously) space-age, shock-absorption materials like Intellafoam, VPD, and RPT.
These materials remain pliable and soft on your body until impact, when they instantly stiffen to absorb up to 90% of impact, the way cornstarch and water is viscous until you touch it, when it instantly solidifies.
The technology
The technology behind the G-Form gear is something called RPT (Reactive Protection Technology), which is a combination of PORON XRD and proprietary G-Force materials.
At rest, the molecules inside the composite slightly repel each other, which gives the pads their flexibility and comfort.
On the arms and legs, they feel a bit like slightly bulky warmers. As soon as something hits the pads, however, (like the ground, or a rock) the molecules instantly bind together and form a hard protective shell over your bits.
The ride
It's one thing to describe the technology behind body armor, but for many of us, despite the incessant pleas from our spouses or partners, the idea of wearing body armor on a long, potentially hot ride is simply heinous. Who needs it? I don't crash often enough to make it worthwhile.
Well, I wanted to try these pads on a ride that would put them to the test, at least in terms of wearability (I had no intention of crashing on purpose to test the science out — see the company test videos for proof that they work).
So, I took my set of elbow and knee pads on an epic ride up at Monarch Crest in Colorado. The ride begins at 11,300 feet, and boasts 2,400 feet of climbing and over 6,000 feet of descending. We rode for almost six hours and I had the pads on all day.
Never once did the pads ride up on me, or require adjusting or tweaking of any kind.
The temperatures on the ride varied due to the obvious elevation loss, but it averaged about 80 degrees on the day. I never felt like I needed to take the pads off due to heat, although I would bet that on a hot day with lots of exposure to the sun, they would tend to heat up, as would any body armor.
In short, the G-Form pads were much more comfortable than I had ever anticipated, and they remained relatively cool on an all-day ride.
The bottom line
It seems that the days of bulky plastic armor for the downhillers of the world are coming to an end. The G-Form pads, and those like them, have changed the way riders ought to think about armor, even the cross-country set. If you can do a ride with arm and leg warmers, you can do a ride with this armor.
They're not intrusive at all; in fact, they are thin enough to fit easily under any jersey and would readily fit under a pair of jeans should you want to hop on your motorcycle or do some urban shredding on your dirt jumper before heading to the coffee shop — although they might not fit under skinny jeans, so hipsters beware.
For updates on endurance mountain biking, follow Singletrack_com on Twitter and like us on Facebook
Catch the week's best stories by signing up for The Dirt newsletter