SRAM XX1: And One Ring to Rule Them All
Perhaps now you can understand why you may find yourself with only a single front chainring sometime down the trail
Heading out the door? Read this article on the new Outside+ app available now on iOS devices for members! Download the app.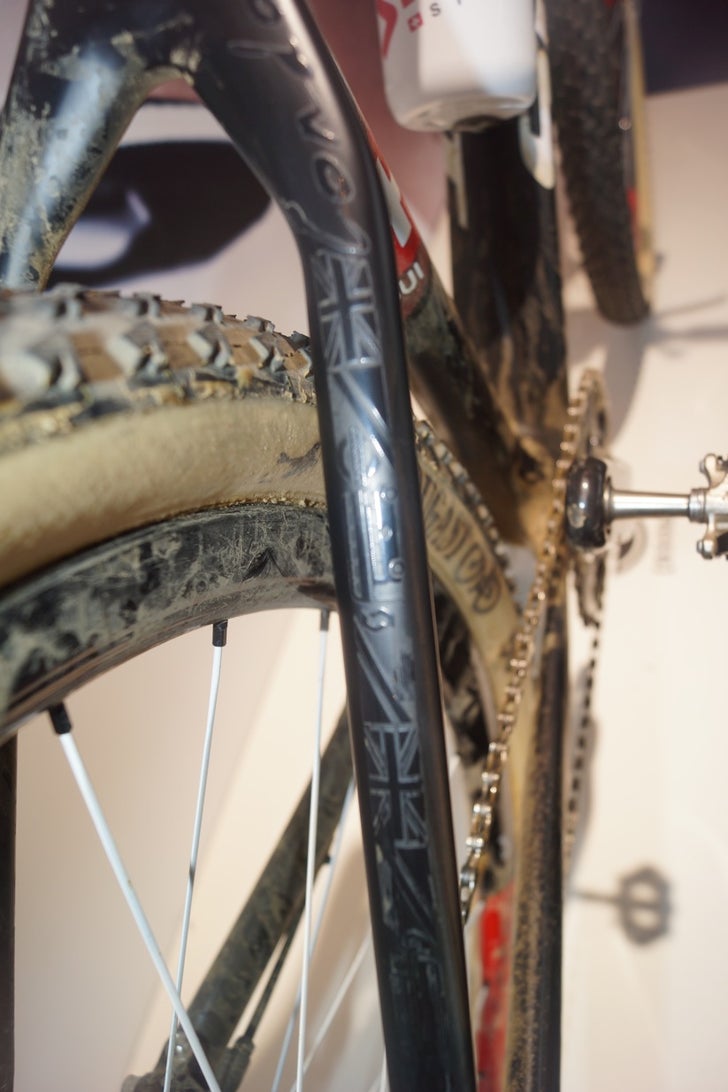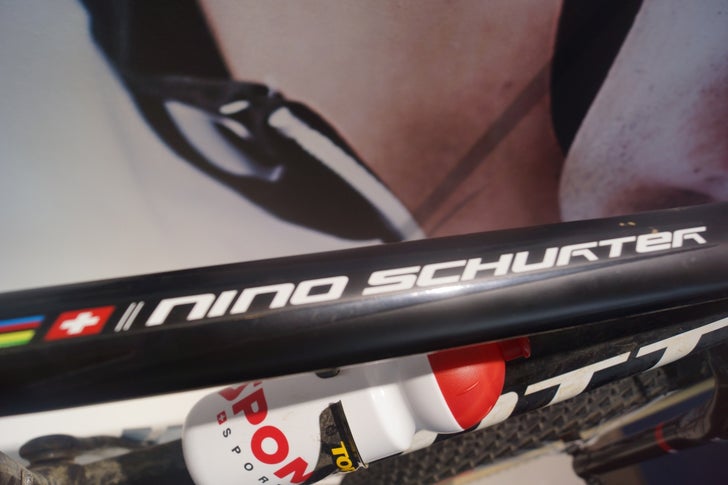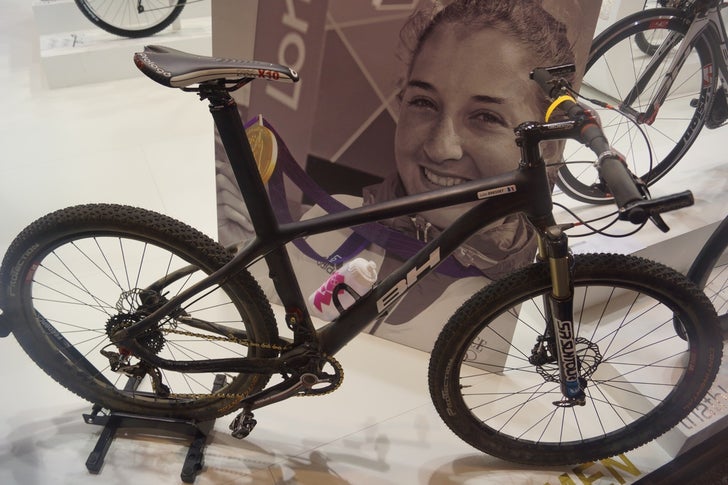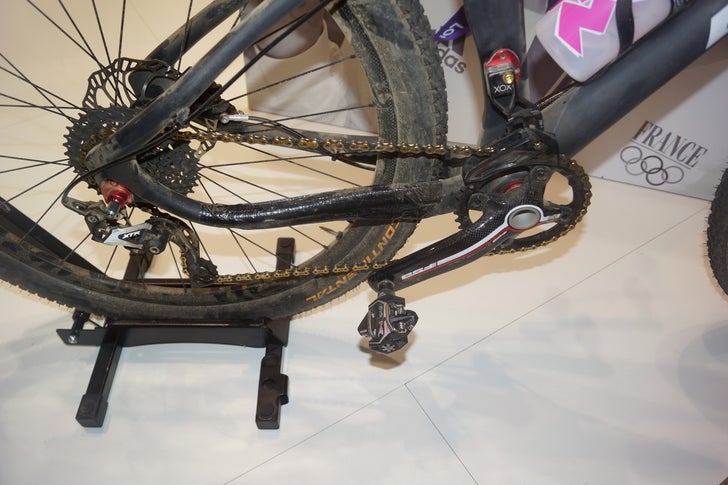 With only a single front chainring, the SRAM XX1 system has been hard for many riders who are neither cross-country racers nor gravity types to get their heads around.
After all, 2 X 10 has been a bridge too far for many passionate mountain bikers who didn't like losing their lowest gear in particular, so how can they hope to get up steep climbs after chopping yet another chainring off, even if they get another rear cog? And how can XX1 riders win Olympic and world championships with a single ring with neither a front derailleur nor a chain guard — isn't that too far out on the skinny branches in terms of risking dropping a chain? How can The One Ring truly take over, or even presume to?
Well, first off, the purist in anybody ought to find it appealing to eliminate complexity from ever-more-complex bikes.
The vast majority of shifting problems happen on the front, and without a front derailleur, most broken chains would also not occur. Chain suck is a moot issue without the front derailleur.
XX1 frees up suspension frame design, because the cloogey seat tube mounts and stubs, as well as most of seat tube bows, asymmetrical swingarms, and weird pivot configurations, are done in order to mount a front derailleur. Cut that sucker off and designers can go to town building cleaner, lighter, more efficient suspension systems.
It's a no-brainer that weight is saved with SRAM's 1 by 11 system, but at first glance, looking at the additional — and huge — 42-tooth large cog and the bigger rear derailleur, one might think it to be trivial. But just eliminating the front derailleur cable and housing drops 30 grams off of the bike — about as much as the additional dinner-plate cog adds.
Then leaving off the front derailleur, left shifter, a chainring or two, their associated spider-arm mounting platforms and chainring bolts, and you have some real weight savings. And that's before frame designs adapt to no front derailleur.
To accommodate the 10-tooth cog (and perhaps smaller ones in the future), the freehub body is different from what we have used on our bikes for decades.
That may not require new wheels, however. Even though XX1 is not yet in stock (it's going into production three weeks from now), wholesaler QBP already has DT Swiss freehub bodies and end caps for XX1 in stock that can be retrofitted onto DT Swiss hubs and many other brands that DT Swiss builds the hubs for.
There are hidden benefits of that freehub change, too. Now the first cog is not a separate one — the XX1 cogset has 10 cogs machined in a single piece of steel with a 42-tooth aluminum cog riveted on the back. The lockring is inset within that tiny first cog and threads deeply into the freehub body, under the third or fourth cog. This stabilizes the cogset and reduces wear on the freehub's outer bearing more than the traditional lockring out on the end.
The gear ratios might not make sense, particularly to a roadie, but those last cogs on either end are big jumps. The cogs are the same sizes as on the 10-speed 11 X 36 cogset with the 11T replaced by a 10T and a 42T stuck on the back. The jump from the 12 to the 10 cog on the high end and from the 36 to the 42 on the low end are 20-percent jumps; that's a lot higher than cogsets have traditionally had. That makes no sense in road use or smooth dirt climbing, but on technical riding, that overdrive on one end or the other is often what we're grabbing for.
The single front chainring without a guard or front derailleur on it looks so naked out there; why doesn't the chain fall off of it? Close inspection of the chainring teeth reveals not only that the teeth are much taller than standard chainring teeth, which are low to allow shifting, but also that every other one is a lot thicker than its neighbor to either side. Think about the chain; half of its links are "inner links" with a small (3/32-inch) space between them, but the other half are "outer links" whose space between them is much wider—that same 3/32-inch plus the thickness of two chain plates. So the XX1 front chainring has fat, super-tall teeth every other one (obviously, the chainrings will only be available in even-number sizes) for only the outer links to drop over.
The derailleur jockey wheels also have the same thing — even tooth counts with every other tooth being fat, so the chain obviously will only go on one way. It won't go onto the chainring or through the rear derailleur without the outer links lined up over the fat teeth.
Despite the tooth thickness and height, the chain obviously is not immune from falling off without a chain guard. But XC racers will always run without a guard because the friction of the chain being pulled up underneath by one, not to mention, the added weight, will be a turn-off for them. Gravity riders will probably make other choices.
SRAM's mountain-bike product manager Chris Hilton says, "chain guards are like contraception; every person has to decide the level of protection they need for what they're doing."
A cross-country racer would probably want to have a few front chainring options for different courses, but in most cases going up or down a couple of teeth will not require a different chain length.
XX1-equipped bikes were all over at Interbike's Outdoor Demo (as well as a couple of weeks ago at Eurobike), albeit not many rideable ones, since they tended to be the bikes of superstars who had won significant championships on them. But perhaps now you can understand why those riders chose to race with XX1 and why you may find yourself with only a single front chainring sometime down the trail.
Will The One Ring truly rule them all?
For updates on endurance mountain biking, follow Singletrack_com on Twitter and like us on Facebook
Catch the week's best stories by signing up for The Dirt newsletter