Wrenched and Ridden: Thomson Elite Dropper Seatpost
The company unveils a high-end, no-hassles option for adjustable seat height
Heading out the door? Read this article on the new Outside+ app available now on iOS devices for members! Download the app.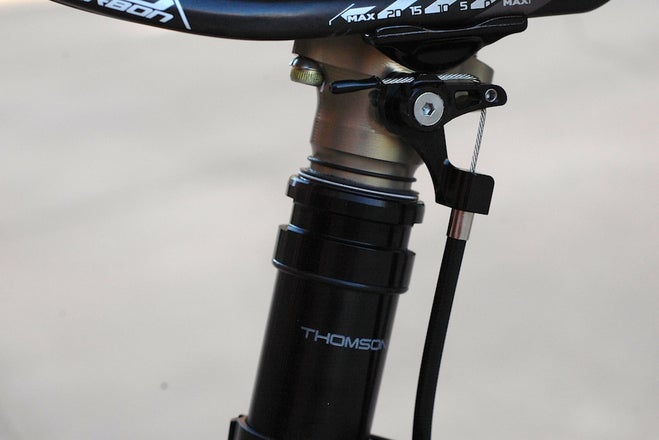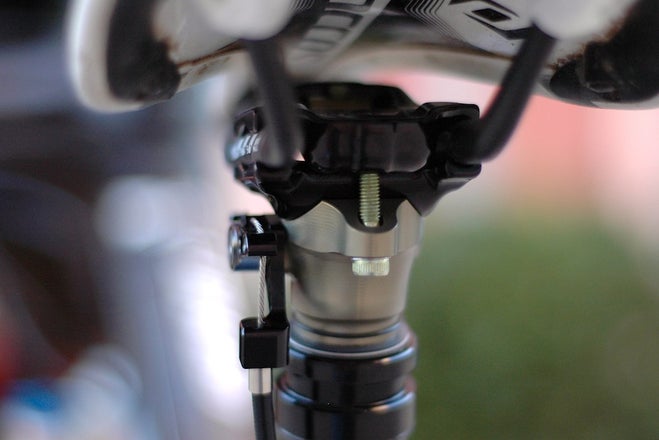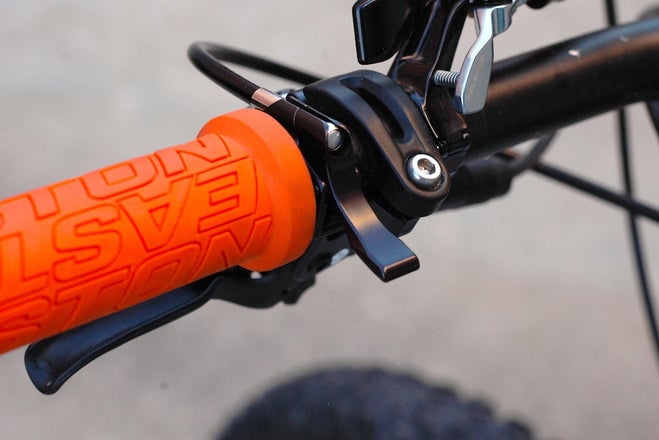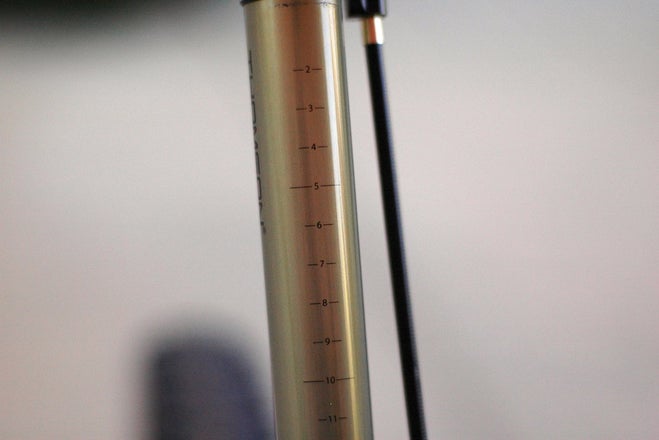 It may have taken nearly a decade, but dropper seatposts are finally a common sight at the trailheads and on showroom floors. Once saddles are lowered out of harm's way, you can take advantage of the rest of your bike's great technology.
Thomson's Elite Dropper is a refreshing breath in a marketplace crowded with difficult saddle clamp designs and finicky thumb levers; it's a beautifully made and well thought out piece of equipment that comes with a correspondingly high price.
Worth the wait
The dropper post market is crowded with options, but Thomson took its time to develop the Elite Dropper. With a reputation for Spartan machined aluminum, a complex dropper seatpost is a departure from the Georgia-based company's traditional lineup.
Unlike full-hydraulic dropper posts like the Rock Shox Reverb or the cable-actuated air-sprung varieties such as the Specialized Command Post, the Elite Dropper combines mechanic-friendly cable actuation with smooth hydraulic action.
Without a hydraulic lever to worry about, setting up was easy, although our test model came with cable and housing that were a bit short. Thomson assured us that the Elite Dropper is now shipping with longer fittings to allow riders to run the cable on the downtube.
To pull that cable, Thomson designed a sleek and versatile lever. By our estimation, it's the best dropper post lever on the market. Unlike the Reverb's, which tends to fight with new Shimano brake levers, or Specialized's, which feels bulky, the Elite's slender ambidextrous lever plays well with any brake lever or shifter combination.
Our test bike, a Scott Genius, had a vexing combination of Shimano brakes and Scott's Twinloc lever. No matter, the Thomson lever neatly fit next to the grip, right where we wanted it.
On the trail
Much like the traditional Thomson posts we've ridden over the years, the Elite Dropper was out of sight and out of mind once we acquainted ourselves with the lever placement and feel. We were never troubled by sag or side-to-side slop, and the infinitely adjustable 125mm of travel was smooth. Naturally, the seatpost head was Thomson's reliable two-bolt system.
Our most notable concern? The lever needs a barrel adjuster to snug the cable, especially as things settle in after a few rides. An ambitious mechanic could easily throw on an in-line adjuster, but it should be part of the package. Also — likely as a result of the too-snug housing — we managed to break the plastic cable guide that snaps around the seatpost.
We have word from Thomson that they're working on an adjuster upgrade to the lever, and they were surprised to hear that we broke the guide. The latter concern appears to be a fluke, but a post of this caliber needs a more elegant solution than a simple plastic clip.
A cut above?
Thomson products are almost always upgrades. You won't find bikes at your local shop with stock parts from these folks. The Elite Dropper continues the trend, hitting a price point that's considerably higher than the competition: $450.
Yes, the post is beautiful and nearly trouble-free, but when the Rock Shox Reverb sells for $370 and Specialized's Command Post is offered at $275, it needs to be perfect. All three competitors are close on weight in the 125mm travel category, but the Elite Dropper the heaviest, at 592g. The Reverb and Command Post weigh 535g and 543g, respectively.
So the question is: do the rest of your bikes have Thomson seatposts? If they do, then you'll understand. The machining quality, elegant lever, zero slop, and clean, simple design — it all adds up to a beautiful upgrade. However, if your only concern is function, and you don't mind monkeying around with more complex saddle clamps, there are many fine options that will lower your saddle.
Pros: Beautiful design, perfect lever, simple set-up, no side-to-side slop and a reliable saddle clamp.
Cons: No cable adjustment, inelegant cable guide, expensive.
The lowdown: If you aren't satisfied with a more common dropper and like to spend less time in the shop and more time on the trail, maybe you should work this into your budget.