Why Dave Weagle's MTB suspension designs are so prolific
You may not realize it, but Dave Weagle is probably on your mountain bike right now.
Heading out the door? Read this article on the new Outside+ app available now on iOS devices for members! Download the app.
There were plenty of mountain bike legends wandering the Sedona Mountain Bike Festival at the start of March — Hans Rey, Ryan Leech, Leigh Donovan, and Aaron Chase, to name a few — but Dave Weagle wasn't among them. Yet you couldn't walk far without seeing one of his creations or hearing an engineer or product manager mention his name. Weagle was perhaps the biggest presence to not actually be in attendance.
There's a reason it's so hard to buy a bad mountain bike these days. There's a reason bikes get more and more travel yet still pedal so well. That reason is often Dave Weagle.
He's a mechanical engineer who founded plenty of recognizable companies in the bike industry, including Evil Bikes, E*thirteen Components, DW-Link, and Trust. He worked on the design team at Iron Horse Bikes too. Chances are if you've ridden a mountain bike in the last 10 years or so, you've ridden a Weagle design.
There are few people who understand mountain bike suspension like Weagle does. That's why so many of his designs make it onto production models to this day. Take, for instance, Salsa's new Rustler, which features Weagle's Split Pivot design. This design has been around for almost a decade, and while other suspension designs have come along, the Split Pivot still gets plenty of attention among mountain bike designers. That's because it works, and it can still be refined to compete with newer suspension systems.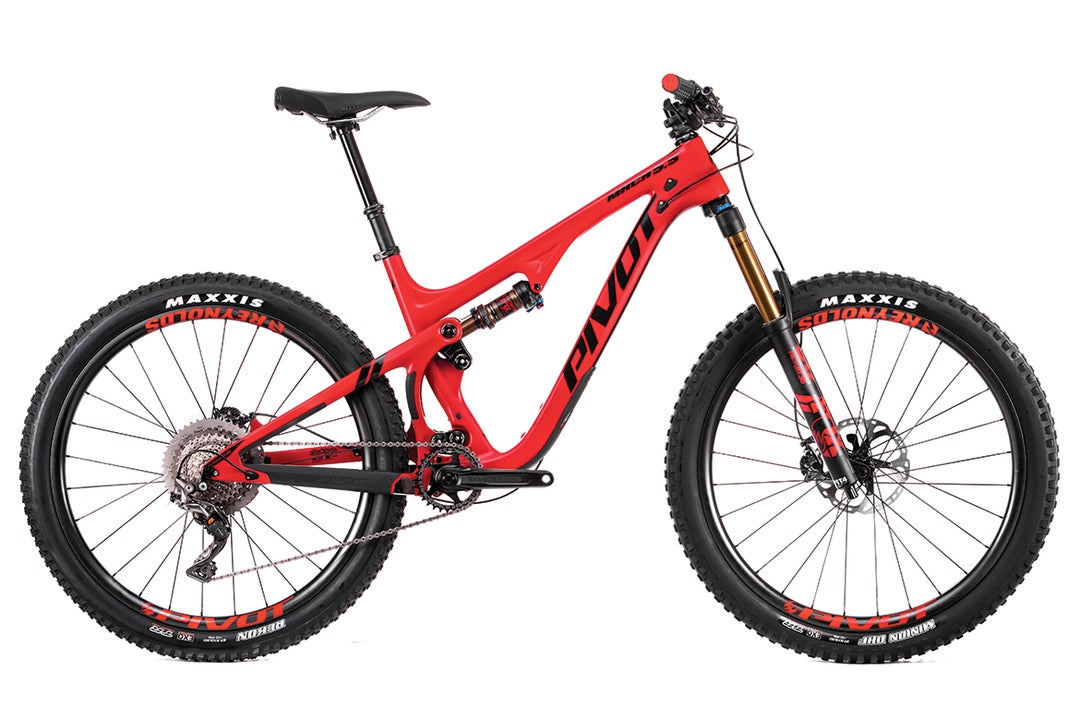 Not too far away from Salsa's booth in Sedona was the Pivot tent, which was chock full of Weagle's creations. Pivot uses DW Link suspension (we'll let you guess what "DW" stands for) on all its bikes. It's a complicated concept, but basically, DW Link uses dual links to create a specific axle path around a virtual pivot point. The goal is to limit suspension bob without limiting small bump compliance. It's on a lot of different bikes because, quite simply, it works. In fact, it works well enough that other suspension systems closely mirror it; slight differences in axle path may be the only variations between systems, in fact.
All of that addresses how the rider's weight moves on the bike since that's the biggest percentage of the bike's mass overall. "That realization for me was one of the reasons DW Link was created in the first place," Weagle told VeloNews on the VeloNews Tech Podcast. "What's happening with the rider's weight? How is it affecting what the suspension's really doing, and how do we combat that if we want to at all?"
So, Weagle started putting it all down on paper. Anti-squat became the concept around which Weagle's designs were born. (Weagle defines anti-squat pretty succinctly: "It is the suspension's ability to resist compression due to the effects of load transfer.")
Those writings became something of a template for the future of suspension designs.
"I had developed one of the first written papers on how to calculate anti-squat in a chain-driven vehicle, and really the key part of it was characterizing that versus travel — and looking at leverage ratios versus displacement," he says. "Or even braking squat versus displacement. Those had been done in the past. I was starting to realize anti-squat is the biggest force we can manipulate on the bike. So how I can I characterize that, and understand it in relation to the vehicle, and then use it tactically to do something useful."
Now anti-squat is perhaps the most bandied-about term in mountain bike suspension. That's no accident. Addressing anti-squat and using it to improve suspension design is now a fundamental concept for most MTB brands.
Revel Bikes' COO Jeremiah Starkey is another of those few folks who truly understand the ins and outs of suspension. He worked with Weagle on Trust's The Message fork, a unique linkage fork that Weagle has only recently unleashed. Now Starkey has helped the nascent Revel Bikes launch its brand with a non-Weagle creation: Canfield Balance Formula, or CBF, suspension.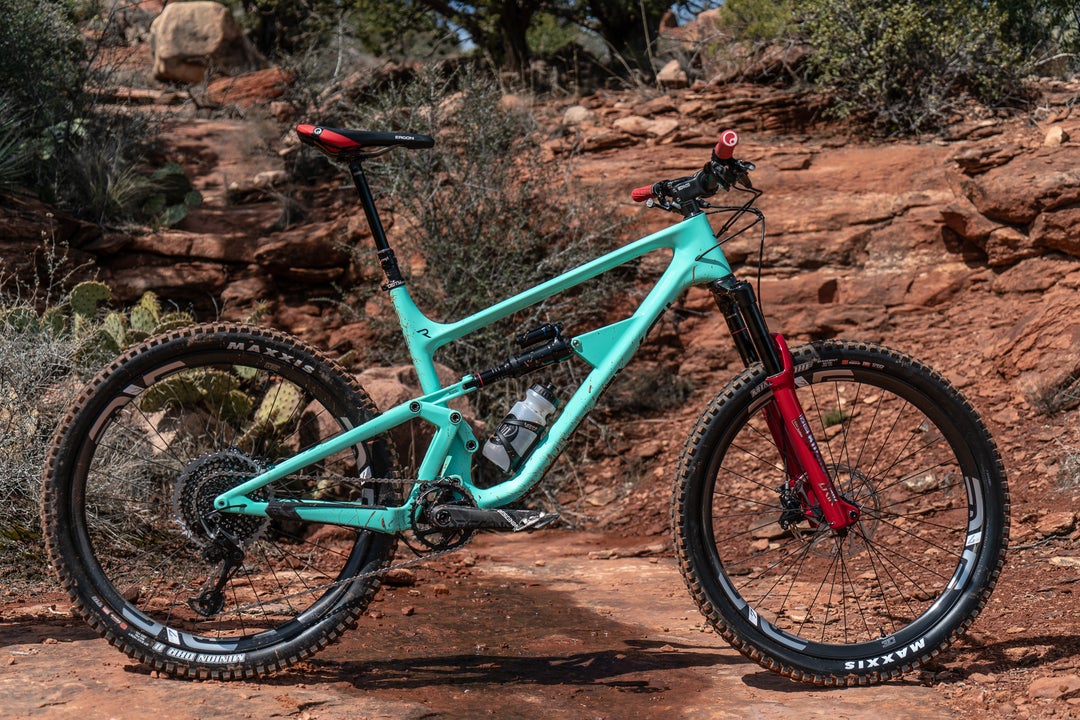 "Our bike falls into dual link category," says Starkey. "We have two links between the front triangle and rear triangle. The way we lay that bike out is through the center of curvature, which is a point between your axle path and your instant center. The center of curvature is in between those two points, and that area is right at the top of the chainring, which keeps the chain perpendicular to the axle path. So all your power goes into turning the wheel."
While CBF is its own animal, it's not hard to see Weagle's influence here. The physical structure looks the same, in fact. Starkey says the differences lie in link location: DW-Link bikes tend to locate links toward the rear of the bike, while twin-link suspension designs tend to have links centered around the seat tube. In other words, the differences lie in kinematics — or, the way the physical parts move, where they move, and when they move.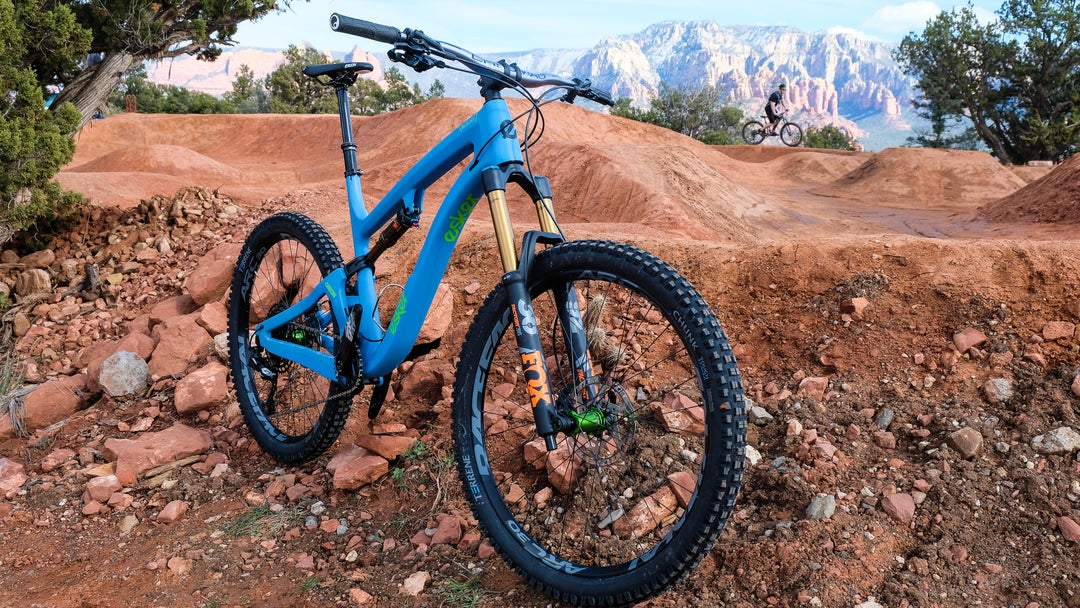 Starkey says, "In the end, you can move a pivot just a few millimeters and dramatically change the kinematics of the bike, so even if bikes look similar to most folks, they may ride very differently. DW link focuses on the rider's center of gravity, acceleration, and anti-squat to counteract those forces. CBF removes the rider from the equation altogether and focuses on the center of curvature to drive the design. This leads to quite dramatic differences in final kinematics."
Another upstart brand, Esker, showed off its Elkat, a 150mm travel bike that employs Orion suspension. It's another Weagle creation that traces its roots to motorsports. Weagle is quick to preach the gospel of less compression and damping in his suspension designs, and that plays out here. The Orion suspension is designed to feel active without sacrificing power transfer to the drivetrain. That's done by eliminating as much pedal bob as possible.
How? It all comes back to managing anti-squat, which is a hallmark of Weagle's designs.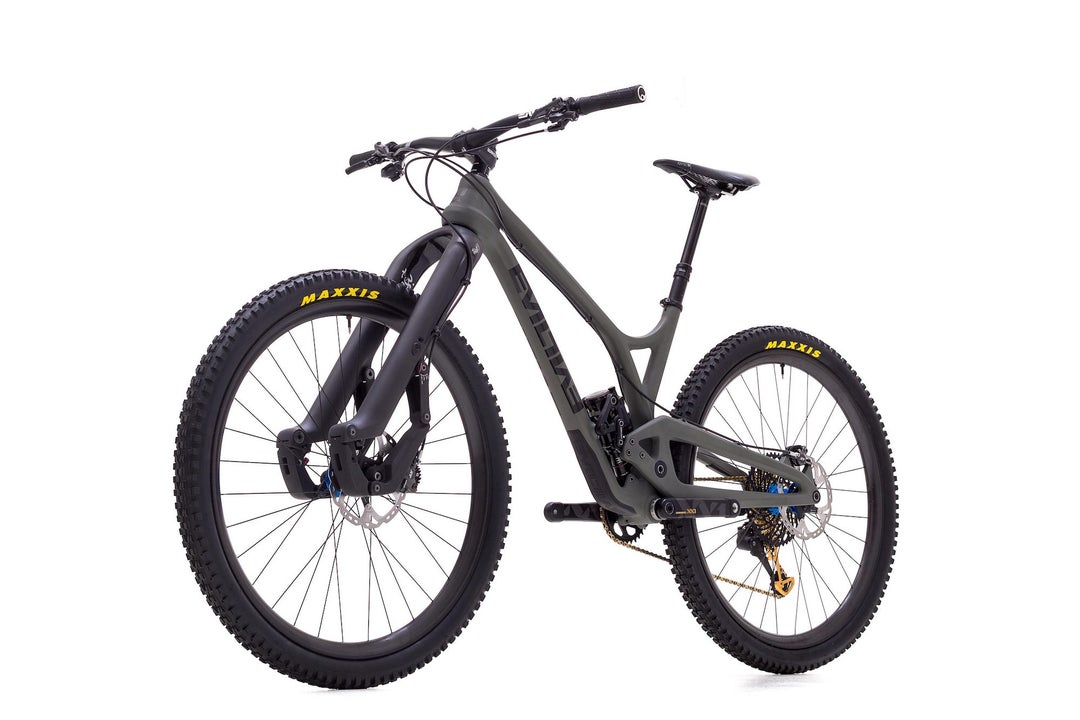 With his creations permeating throughout the industry, Weagle doesn't foresee big rear suspension changes in the near future. But if his new fork, The Message, is any indication, front suspension might see a facelift.
"I think the notion of running more front travel is kind of laughable. It's something we only do on mountain bikes. There's no other vehicle that does that," Weagle says. "I think that will probably go away. There will be some front-end geometry advancements that we can make based on that. From a designer's standpoint, now all you have to think about is, where do I want my contact patch and where do I want the rider's hands? You don't have to worry about doing something weird with the head angle and making some chopper bike to get the feel you want mid-travel."
Perhaps by next year's Sedona Mountain Bike Festival, we'll have a clue as to whether Weagle is right about that. His track record is pretty good so far.