The Cape Epic's latest power couple: Sofia Gomez Villafañe and Katerina Nash
The former Clif Pro Team teammates will bring a wealth of experience, skills, and talent to the South African stage race in March.
Heading out the door? Read this article on the new Outside+ app available now on iOS devices for members! Download the app.
On October 13, Sofia Gomez Villafañe sent Katerina Nash a text message: 'hey hey! Out of curiosity, any desire or interest in racing Cape Epic? 👀'
The 28-year-old said she was "expecting a quick 'no thanks' — instead I got a phone call to talk about what it would look like," she said. "I am pumped to line up alongside such a legend and icon of the sport."
Related: Inside the Cape Epic with Haley Batten and Sofia Gomez Villafañe
Last year, Gomez Villafañe and teammate Haley Batten smashed the competition at the South African stage race, winning three stages and the overall. While it will be Nash's first appearance at the Cape Epic, the longtime cross-country racer won't have any trouble fitting in amongst some of the world's best mountain bikers.
Although technically retired from pro racing, Nash still lines up at — and posts impressive results from — anything from gravel to downcountry mountain bike races.
And, after an illustrious career in which she focused primarily on World Cup cyclocross racing, the Czech-born rider can now spend her winters backcountry and nordic skiing, as well as going for long rides when she's in the temperate San Francisco Bay area.
Which is exactly what she's been up to recently.
"I've watched the Cape Epic from a distance but never had the chance to compete at it," Nash said. "My winter focus for the last 15 years has been cyclocross which doesn't mix well with the long endurance mountain bike race in March. Since I no longer race 'cross, it's allowed me to work on the endurance needed for Cape Epic."
While Gomez Villafañe, 28, and Nash, 45, may seem like an unlikely duo due to their ages and points in their pro cycling careers, each agree that the unique talents they bring could result in a sum much greater than its parts.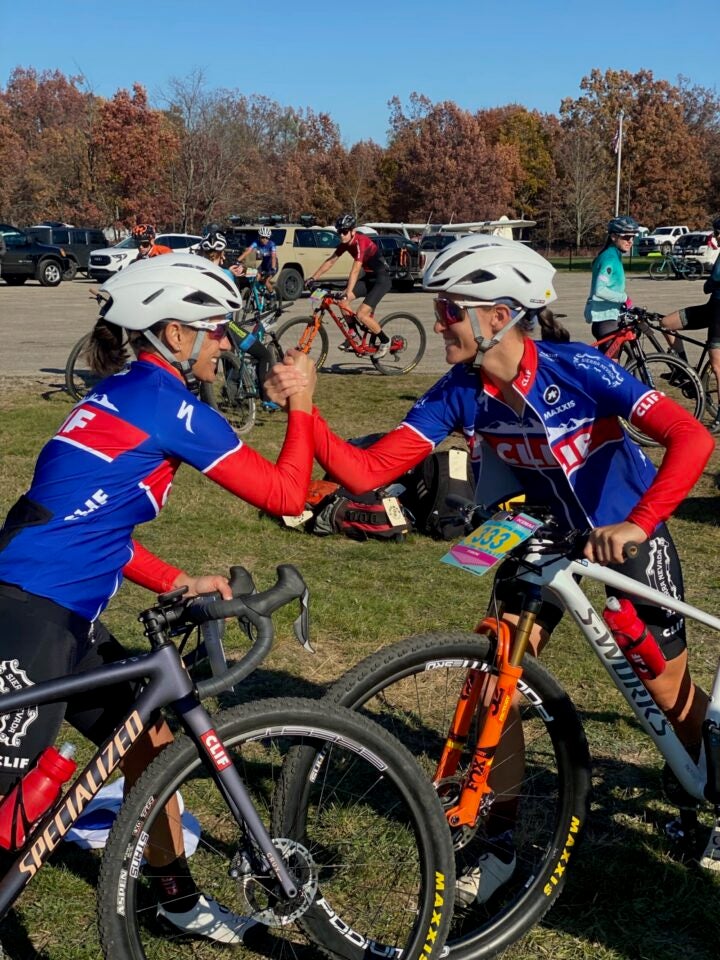 In addition to being the reigning Cape Epic champ, Gomez Villafañe also won Unbound Gravel and was second overall in the Life Time Grand Prix series last year. Her 2023 schedule will largely mimic the gravel-heavy calendar she had last year.
"I'm stoked to line up with Sofia," Nash said. "I have watched her move through the ranks and become one of the world's best riders. Her experience at Cape Epic will be extremely valuable. While I may have extensive experience from all sorts of racing, I think Sofia's two Cape Epic editions will benefit the eight days ahead."
Although both Nash and Gomez Villafañe have been with Specialized for years and even overlapped on the Clif Pro Team for two seasons, they haven't raced together that much.
Nevertheless, Gomez Villafañe is confident in the "legend and icon" that is her 2023 Cape Epic partner.
"Katerina has this amazing wealth of knowledge and race craft that will be key to our success at this year's Absa Cape Epic," she said. "She is also one of the best female descenders in the cross country field, so I am about to get a skills camp within the Cape Epic."