The Dirt: Neff joins Trek, Breck Epic secures pro prize purse
Former world champ Jolanda Neff adds some Swiss speed to Trek team; Breck Epic puts up a big prize purse for 2019, and more.
Heading out the door? Read this article on the new Outside+ app available now on iOS devices for members! Download the app.
Welcome to The Dirt, the weekly news round-up on what is happening in the worlds of gravel, mountain biking, and all things rough and dirty.
Trek Factory Racing's 2019 World Cup team is fearsome
The number-one ranked cross-country rider in the world will join Trek Factory Racing for 2019. Jolanda Neff will boost an already impressive Trek team.
"I'm extremely excited to join the Trek family," said Neff. "I love Trek as a brand and am passionate about their philosophy of developing strong women's programs alongside their men's teams. It's also a great pleasure that I will be able to race in MTB, CX, and road, all under the same family of teams. It has been my lifelong dream to race at the highest level on the fastest bikes across different disciplines, and I have found the perfect partner."
The 2017 world XC champion will join Canadian Emily Batty who had four podium finishes in the 2018 World Cup and won a bronze medal at world championships. The 2018 Trek team is also home to under-23 standout Evie Richards who was second place at five World Cups this season.
After having faced off with the Swiss star in the World Cup for years, Batty says she'll benefit from Neff's addition to the team.
"I'm thrilled to welcome Jolanda Neff to Trek, and I know that we'll be able to bring the best out of each other in racing and training," said Batty. "Trek is creating an environment that's good for women athletes and good for the sport, and I'm proud that together Jolanda and I can lead the charge for the brand."
Breck Epic aims to attract pros with $30k and UCI points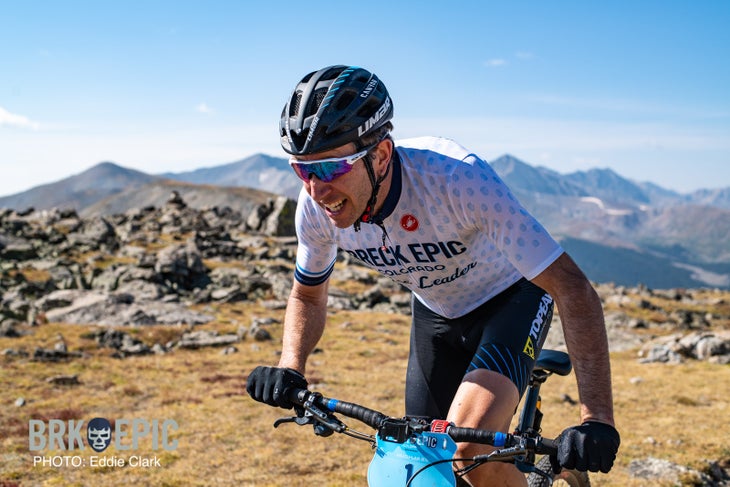 When I wrote my in-depth report on why Breck Epic chose not to sell to World Triathlon Corporation (owner of Ironman), I hinted at some changes for the future. Late last week, the organizers of the six-day mountain bike stage race in Breckenridge, Colorado confirmed that they will make a big push to bring more top pro riders to the August event.
First, Breck Epic will put up a $30,000 prize purse (the announcement says "at least" that much) — equally split among the men's and women's fields. The race will pay out 20 riders deep.
Second, the race will be a UCI-registered stage race. In 2019, it will be level 1; the following year will be HC, according to organizers. While this might not mean much to the average participant, UCI points are very valuable to the very best pro riders who are hoping they can earn a coveted spot on the U.S. Olympic team in 2020.
Whether or not you're an Olympic hopeful, be advised that Breck Epic early bird registration ends November 1, so consider signing up by Haloween.
Minnesota NICA kids go viral with football halftime show
You can't always bring people to the mountain biking, so why not bring mountain biking to the people?
That seems like the logic behind an exhibition race held at halftime during a football game last week at White Bear Lake High School. National Interscholastic Cycling Association (NICA) riders Ian Hase and Chihiro Gustafson raced two laps around the track. Better still, Hase is a senior at White Bear Lake and Gustafson attends Mounds View High School — the rival school in town for the ball game. So fans from either school had a rider to cheer for.
The video of the race was posted on the Minnesota High School Cycling League's Facebook and to date has 84,000 views and 533 shares. Check it out for yourself:
Last night an extraordinary bike race occurred. Two MN League/NICA student athletes raced their mountain bikes on a 400m track during the halftime of a high school football homecoming game, in front of a cheering, frenzied crowd. The two racers, Chihiro Gustafson of Mounds View and Ian Hase of White Bear Lake, conspired to put this event on to promote the sport they love. They recruited MN League announcer Jason Czeskleba to call the race and whip up the crowd.No one disappointed. Listen to the energy created by the students of each school cheering for their favorite racer. What you can't see in the video is the five police officers hired as security dropping their guard to film the event on their cell phones.Quite simply, it was an extraordinary caper, planned, coordinated, and pulled off by two extraordinary student athletes.Who won the race? To answer this question implies that there was a loser. No one lost last night.

Posted by Minnesota High School Cycling League on Thursday, October 18, 2018
Blowin' up my feed: Kate Courtney's worlds party
On Saturday, the Northern California cycling community celebrated Kate Courtney's world championship victory with a party at the Marin Museum of Bicycling. It looked like an awesome event with music, drinks, a ride, and of course tacos. (For those that don't know, Courtney really has a thing for tacos.)
https://www.instagram.com/p/BpM9HNxgTof/
https://www.instagram.com/p/BpM-iLXjidV/
https://www.instagram.com/p/BpLAhJJFdf-/
Got some news you'd like to share in The Dirt? I'd love to hear from you. Please email me your news and updates on all things gravel and mountain biking.