Win a Free Ride with Wiens&Co.
Video-based contest offers all-inclusive training camp with Dave Wiens' Team Topeak-Ergon in Sedona
Heading out the door? Read this article on the new Outside+ app available now on iOS devices for members! Download the app.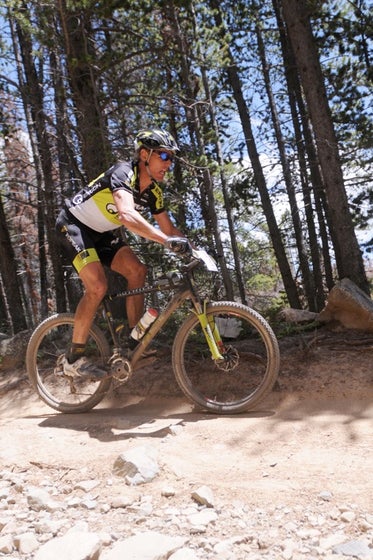 Want to ride with Dave Wiens? Want to train with Wiens and the whole Team Topeak-Ergon USA in Sedona — for free? Then check out the Topeak-Ergon contest that could get you there.
On May 2-4, Team Topeak-Ergon USA will be in Sedona, Arizona for three days of training and preparation for the 2011 season. And one lucky male rider and one lucky female rider will join the team for the whole training camp. The two selected riders will go through the same daily routine as Team Topeak-Ergon in the all-inclusive prize package. You have until March 31 to enter. See the entire rules and regs below.
During those three days, the six members Team Topeak Ergon USA, including U.S. mountain biking legend Dave Wiens, will test their bodies and sponsors' equipment on the epic trails and terrain of red rock country.
To get selected to join the team in Sedona you'll need to produce a 90-second video and post it on the team's Facebook page telling Team Topeak-Ergon why you deserve to join the team in Arizona.
Team Topeak-Ergon suggests you have fun, be creative and if you can work in Ergon or Topeak product into your video, well, that will earn you bonus points. It's also suggested that you tell your friends and family, because having them "like" your video will also better your chances at being selected by the team members and management.
Prize package for each rider is valued at nearly $1,300 and includes the following:
– Flights to and from the training camp.
– Food and drink during training camp.
– Lodging during training camp.
– A prize package from team partners Topeak, Ergon, Magura, Continental, DT Swiss, SRAM, FRS, etc.
– The opportunity to train and ride with Dave Wiens, multiple Leadville 100 champion and Mountain Bike Hall of Fame member.
– Mechanical and nutritional support prior to and during all training rides.
On April 1, 2011 members of Team Topeak-Ergon USA and team management will select these two riders and make their announcement.
How to Enter:
1. LIKE Team Topeak-Ergon on Facebook
2. Post to the team Facebook page your 90-second video telling us why you should attend team camp. Be creative and original! Video can be a direct upload to the team Facebook page using your web cam or you can host your video at YouTube or Vimeo and post the link on the Topeak-Ergon Facebook page.
3. Get your friends and family to LIKE and comment on your video.
4. Sit back and wait for the team?s announcement on April 1, 2011
2011 Team Topeak-Ergon USA team members
Dave Wiens
Jeff Kerkove
Sonya Looney
Yuki Ikeda
Namrita O'Dea
Eddie O'Dea
Contest Rules and Regulations
– No purchase necessary.
– Contest opens February 14, 2011 until March 31, 2011.
– Open to residents of the USA and Canada only.
– Selected riders must be able to attend during the dates of May 1-4, 2011.
– Riders should be in good physical shape and have advanced bike-handling skills.
– Team Topeak-Ergon will select the 2 winners at their discretion.
– Team Topeak-Ergon owns the rights to all event video and event photographs.
– Team Topeak-Ergon will cover all contest winners flights, hotels, and food.
– Team Topeak-Ergon will provide gifts from team sponsors.