XC Olympians on Ligget: More perplexed than angry
Kabush and Schultz react with confusion over Phil Ligget's comment that mountain biking and BMX don't belong in the Olympics
Heading out the door? Read this article on the new Outside+ app available now on iOS devices for members! Download the app.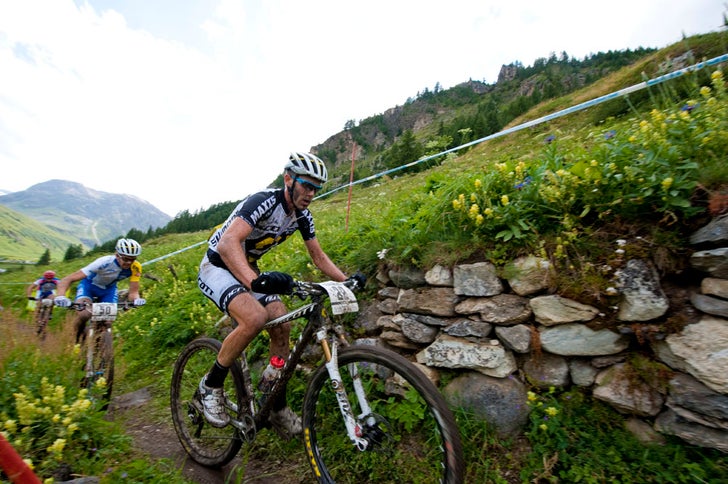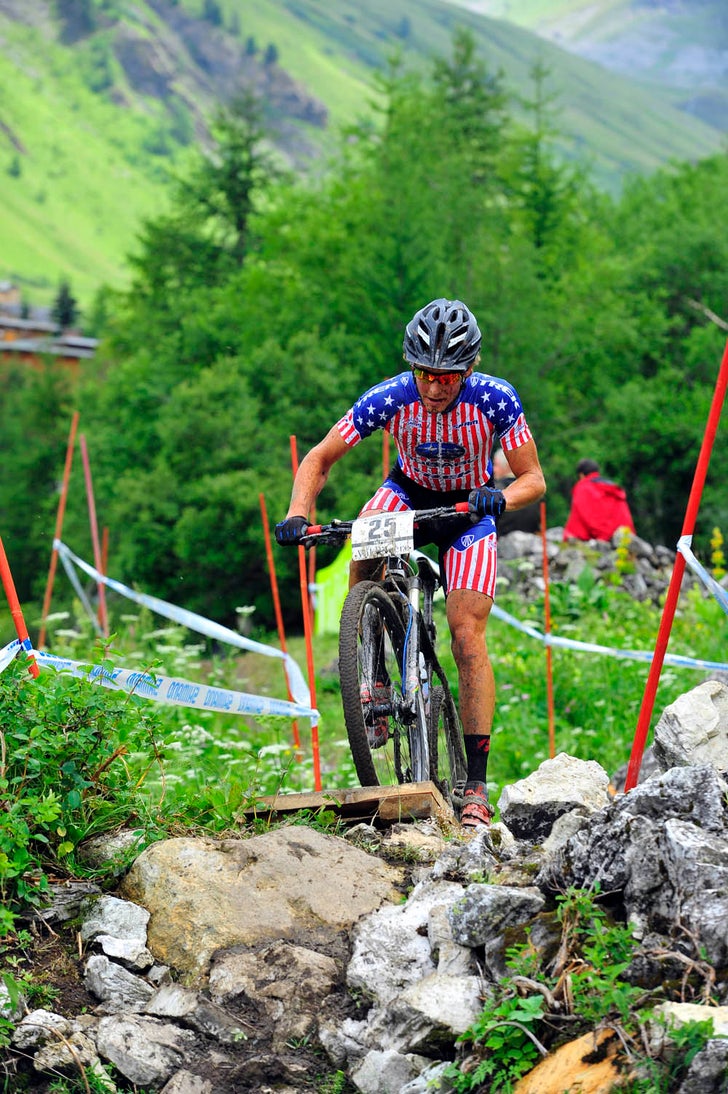 VAL D'ISERE, France (ST) — Members of the U.S. and Canadian Olympic mountain bike squads are more perplexed than angry at renowned cycling commentator
Phil Ligget's comments
that mountain biking and BMX don't belong in the Olympics.
Ligget made the comments to Australian newspaper The Herald Sun on Thursday, lamenting the required reduction in track events that has come along with the addition of both BMX and cross country mountain biking.
"I just don't know what he's thinking," Canadian Olympic mountain bike team member Geoff Kabush told Singletrack.com before the start of the year's final cross country world cup in Val d'Isere, France. The race serves as a final tune up prior to the Olympic cross country races, which will take place on the penultimate (for women) and final (for men) days of the London Olympics.
"What's the point of making negative comments like that?" Kabush said. "He was pigeonholing us as second class cyclists, but if you take a look at the top cyclist in the world right now that have transferred from the mountain bike, it's a pretty impressive list of mountain bikers and BMXers that have transferred to the road.
"So, to his criticisms, I don't know if he was just speaking to the trackies trying to make some friends or what," he added. "I think there are great events across all cycling disciplines. I ride the road a lot, and I've ridden a little BMX for fun, and I've even gone around the track a few times. There are exciting races in all disciplines, and unfortunately at the Olympics they can't have them all. It's the nature of the Games."
American Olympic team member Sam Schultz echoed confusion over the comments. "I would like to think that he just wasn't thinking super clear when he said that," Schultz said. "Wherever the guy stands, he stands. And he's obviously a cycling legend, so he's on a bit of a pedestal, but that doesn't mean he knows what events should be in the Olympics. It's just unfortunate.
"I'm pretty happy with mountain biking and BMX being Olympic sports," joked the first-time Olympic team member, who skipped Friday's opening ceremonies to race at Val d'Isere.
Kabush argues that the sport of cross country mountain biking is now in a better position than it has been in years, following a number of course and format changes. Races are now shorter, and the loops are smaller and generally more exposed. That makes for better viewing at the venue, and makes it easier to cover races on TV.
"I don't know the last time he was out at a mountain bike race, but as a spectator this year, I think it's pretty fantastic the changes they've made to the courses and layout, and the coverage on Redbull has been really excellent," Kabush said.
"I think the sport is in a really good place now," he added. "Cross country racing has been kind of struggling for direction, but the World Cup series has been great, and I expect a really good showcase in London. I think if Phil came out and saw it he'd be impressed."