A conversation with Chris Manderson: Hamilton attorney characterizes Armstrong defense as 'angry' and 'impotent'
Tyler Hamilton's attorney Chris Manderson said what has surprised him is the quality of the response from Armstrong and his attorneys following his client's appearance on CBS, one he characterized as "lashing out at the messenger, rather than addressing the charges."
Heading out the door? Read this article on the new Outside+ app available now on iOS devices for members! Download the app.
When news broke last week that former U.S. Postal rider Tyler Hamilton was both confessing to doping and supporting allegations first raised by former teammate Floyd Landis against Tour de France winner Lance Armstrong, California attorney Chris Manderson said he knew his client was going to be in for a rough ride.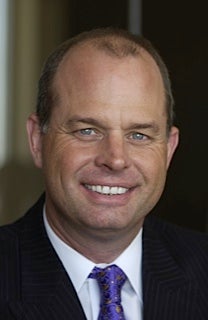 Leveling serious allegations against a sports icon, said Manderson, would invariably trigger a backlash.
"Tyler knew that the response would be what it was from the Armstrong camp," Manderson told VeloNews on Tuesday. "He knew they would viciously attack his character and his motives. He'd seen it before and there was no reason to expect any different."
Manderson said, however, that he has been surprised by the quality of that response from Armstrong and his attorneys, one he characterized as "lashing out at the messenger, rather than addressing the charges."
"It certainly was predictable," Manderson said, "but I am surprised by just how impotent it has been. How many times can you say 'liar, liar pants on fire' and expect to be taken seriously? At some point they will have to address the truth."
Manderson said he's been pleased, however, by the response from the public following his client's appearance on CBS' "60 Minutes" program on Sunday night.
"I think for the most part, people have been supportive," Manderson said. "One thing I appreciate about the '60 Minutes' interview is that it gave the public a chance to see the Tyler Hamilton that I have come to know over the years. A man who is sincere, honest and who has suffered greatly for his past mistakes."
A new area of the law
Manderson, a business attorney admittedly more comfortable with mergers and acquisitions than cycling and performance-enhancing drugs, first came to represent Hamilton in 2009 when he was approached by the owner of the now-defunct Rock Racing team who wanted him to help one of his riders facing a serious problem.
Hamilton, who'd already fought an expensive, and ultimately futile, two-year battle against the U.S. Anti-Doping Agency (USADA) on charges of blood doping ahead of the 2004 Vuelta a España, tested positive for the steroid precursor Dehydroepiandrosterone (DHEA) in February of 2009. Under the rules of the UCI and the World Anti-Doping Agency (WADA), Hamilton could be subjected to a lifetime ban from competitive cycling for a second doping violation.
Ultimately, Hamilton confessed to having used an herbal remedy he knew contained DHEA in what he said was an attempt to self-medicate for problems associated with depression. In exchange for the acknowledgement that he had violated the WADA Code, USADA imposed the minimum suspension for a second offense, an eight-year ban that would expire well past the normal career span of a professional cyclist.
Aside from an appeal seeking a longer suspension lodged by WADA (and soon withdrawn), Manderson assumed his brief foray into sports law, doping and cycling was over. But the doping charges of 2009 were nothing compared to what Hamilton would encounter within a year.
In the spring of 2010, Landis publicly confessed to having doped throughout his career and charged that Armstrong, too, had been actively involved in doping, offering first-hand accounts of performance-enhancing drug use by both men during the Postal years. Armstrong vehemently denied those charges and continues to do so.
Landis' announcement, however, appears to have shifted the focus of an ongoing federal investigation, targeting a relatively low-level distribution network, to Armstrong and, particularly those years when the three riders were part of the federally funded U.S. Postal team.
Not a defendant
Riders from throughout that era were suddenly being served with subpoenas to appear before a grand jury empaneled in the Central District of California. Hamilton, too, was served and again found himself facing questions about his past, now dating back to the mid-1990s and the start of his professional cycling career.
That spring, Manderson told VeloNews, he was approached by Armstrong's legal team in an apparent effort to coordinate a response to the burgeoning investigation.
"Yes, I was contacted by attorneys representing Lance Armstrong," Manderson said. "Keep in mind that everyone was being subpoenaed to appear before the grand jury, and it was public information that I was Tyler Hamilton's lawyer."
Federal authorities had offered Hamilton limited immunity from prosecution in exchange for his testimony, a deal that would be negated were he to be shown to have lied before the grand jury. Manderson said that at that point, there was little incentive to coordinate a "defense" with Armstrong's legal team.
"Yes, they proposed a joint defense agreement, but I told them 'I don't think my client is going to be a defendant.'"
When contacted by VeloNews for a response to Manderson's comments, Armstrong attorney and spokesman, Mark Fabiani, declined to comment.
Manderson said that his representation involved only his work for Hamilton and his knowledge of the grand jury proceedings is limited to what his client told the panel during six hours of testimony.
"I don't know what anyone else told the grand jury," Manderson said. "The statements Tyler made to '60 Minutes' were also made to federal investigators."
Going public
While testimony before a grand jury is sealed, Manderson said that Hamilton's decision to speak publicly about his testimony was something his client needed to do for largely personal reasons. Hamilton, in an email sent to friends and family last week, said that his public confession was "overdue. Long overdue."
"He knew going into this that it would cost him what was left of his reputation, that it would cost him the gold medal and that he would be subjected vicious personal attacks," Manderson said. "What I admire is that he did this largely to help out the sport that he still loves. If this accomplishes anything, the hope is that it can clean things up so that young riders now and in the future don't have to make the same kind of Faustian bargain that he made.
"You do not get into cycling to be a doper. You get into cycling because you love cycling and, if you're good at it, you can make a career out of doing something you love. What Tyler would like to see is that no one has to abandon that in order to survive in the sport."
When CBS broadcast a teaser for its upcoming "60 Minutes" expose on last Wednesday's evening news, Manderson said he was ready for a public-relations onslaught from Armstrong's side. It came quickly. Attorney and spokesman Mark Fabiani characterized Hamilton and other former teammates appearing on the program as being motivated by a "desire for money and the need for attention."
On Tuesday, Fabiani told VeloNews that "we've addressed all of this already, on the website," and declined further comment.
That website, Facts4Lance.com, is exemplary of how "impotent" the response from the Armstrong side has been, said Manderson. With a series of statements from Fabiani attacking CBS' "unpardonable zeal to smear Lance Armstrong" and subject headers that include "Frankie Andreu is not credible," "Tyler Hamilton is not credible" and "Floyd Landis and 60 Minutes," the site, said Manderson, appears "amateurish" and "angry."
"It's really a sign of weakness," Manderson said. "Frankly, anger is not an effective strategy, but it has been their primary tactic for years: Attack the messenger and avoid dealing with the real issues at hand. Sooner or later they will have to actually deal with the facts instead of just trying to spin them."
The gold medal?
One charge leveled on the site last week was that federal authorities had struck a deal with Hamilton, allowing him to keep the gold medal from the individual time trial at the 2004 Olympics.
Manderson said that no such deal existed, nor could it exist, since the federal government lacks any authority to take away an Olympic medal or to allow an athlete to keep it. Hamilton, said Manderson, had already decided to give up the medal before going public with his allegations. The International Olympic Committee (IOC) and USADA both confirmed last week that Hamilton had given the medal to a USADA official.
"We knew it would be an issue," Manderson said. "He understood that the important thing was to return it and not to let that become a sideshow, distracting attention from the real issues … namely that cycling has some serious problems it needs to address."
While Armstrong publicly congratulated the silver medalist, former teammate Viatcheslav Ekimov, for winning his third Olympic gold medal, Manderson said he's unsure of how the medal will be handled from here on out.
"I don't know what will happen to the medal. Tyler turned it over to USADA."
One common charge since Hamilton's admission is that he has timed his announcement in anticipation of a pending book deal and that allegations against Armstrong are merely an attempt to generate interest and sales.
Manderson doesn't deny that there may be a book in the works, but insists that Hamilton's decision to discuss his testimony in public doesn't detract from the accuracy of that testimony.
"Nothing changes the fact that he is telling the truth, and allegations about a book are just a distraction." Manderson said. "He's talked about writing a book for years — I think since 2007 — but the fact is that he was subpoenaed to appear before the grand jury. He told the truth there and he decided for his own conscience to make that known to the public.
"If he did write a book, it would contain the truth, so perhaps this is why Lance's camp fears a book deal."