Can he really endorse that?
A reader asks if it's really okay for a rider to raise a beer ... especially for a fee.
Heading out the door? Read this article on the new Outside+ app available now on iOS devices for members! Download the app.
Dear Explainer,
I have a question about athletes and endorsements. I had long thought that ─ at least in the U.S. ─ active athletes were prohibited from endorsing alcoholic beverages. So what's up with Lance Armstrong shilling for Michelob? Is it perhaps that only athletes in team sports are banned by their respective leagues from hawking booze?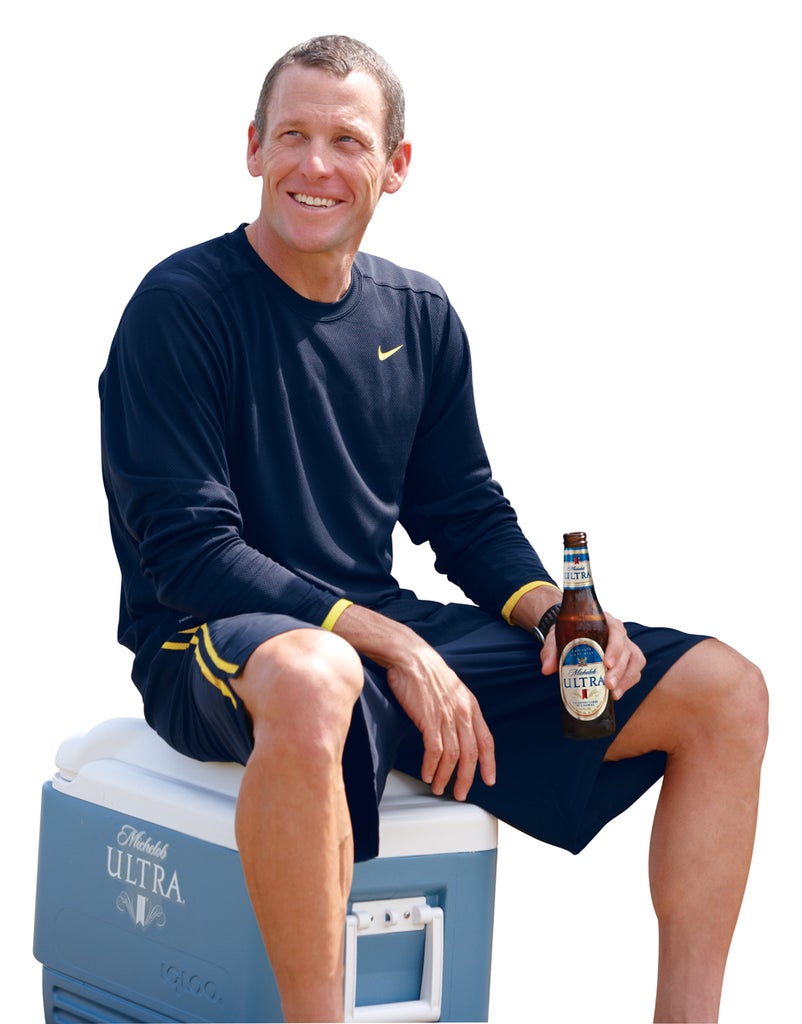 Any light you could shed on this would be appreciated.
Thanks.
Andrew Hampsas
Woodside, New York
Dear Andrew,
There is no specific legal prohibition barring athletes from endorsing alcohol. What does happen is that certain sports' governing bodies limit their players from engaging in endorsement contracts deemed to be inappropriate.
Generally, an inappropriate product would be something that promotes an "immoral" or "unhealthy" image of the athlete or of the sport. Does a light beer qualify as either? I, for one, doubt it does.
The National Hockey League, for example, bars its players from lending their names to advertisements of tobacco products and alcoholic beverages, but adds a specific allowance for "malt-based beverages such as beer." In other words, were Armstrong an NHL player, he could, despite the fact that hockey is one of the above-mentioned team sports, happily – and quite publicly – hold that bottle of Michelob Ultra.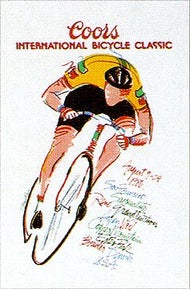 The UCI does not have rules specifically restricting such endorsements and it would be difficult to justify a ban on beer endorsements, given that the industry has quite a record in the sport. Here in the U.S., one of the greatest teams in the history of the sport was sponsored by Coors Light, a team that was formed after its title sponsor ended its support of the Coors Classic.
You might also recall that three-time Tour de France winner Greg LeMond, sported a Coors Light logo when he won the `89 Tour. We also had the famed Löwenbräu team. Do also remember that the product touted by the old Buckler squad was purportedly alcohol free, but even that contained a bit (about 0.05%) of the dreaded Ethanol. And don't forget that we'll all be watching the Amstel Gold Race a week after Paris-Roubaix.
Quite frankly, I don't see much of an issue with a guy whose annual training schedule includes more miles on a bike than most Americans log in their cars tipping back a brew now and then. Armstrong has never made a secret of the fact that he enjoys an occasional beer and there really is no demonstrable ill effect from the infrequent use of alcohol.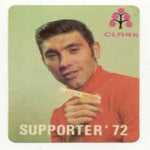 The ad seems relatively benign in our book. It's not like Armstrong is touting the wonders of doing Jell-O Shots after a hard day at the Tour, (although we might prefer that to all of those cage-fighting, bull-riding and "male enhancement" ads we're bound to see on Versus this summer).
We've actually been surprised that Rabobank's Lars Boom hasn't jumped on the bandwagon and signed a deal with the Dutch Oranjeboom brewery. He's Dutch, his last name literally translates into "tree," the beer translates to "Orange tree" and he sports an orange jersey and … well, it seems like a natural.
Speaking of natural endorsements, my good friend and colleague, Patrick O'Grady, once suggested that one of Colorado's or California's medical marijuana outlets might consider sponsoring a downhill team. We're not sure about that one, since tetrahydrocannabinol is actually considered a performance-enhancing drug in that discipline.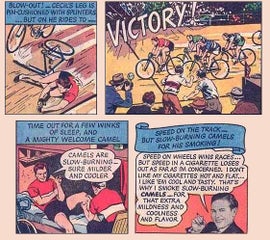 Admittedly, the business of endorsements has changed over the years and we will probably (hopefully) never again see days like the 1930s when Camel touted itself – and this is no joke – "The Cyclist's Cigarette." The R.J. Reynolds Tobacco Company went so far as to enlist the services of six-day racer Cecil Yates to endorse Camels' "extra mildness and coolness and flavor."
To convey that message, Camel even produced a comic-book-style advertisement in 1940 that told the story of the heroics of Six-Day racing and the joys of a smoke break between events. Now that would probably fall under U.S. legal restrictions today, since it could be argued that the comic was really intended to target children.
As I said, the UCI doesn't currently have specific rules barring the endorsement of beer. Should they adopt one, however, I might suggest that the brewers in question need look no further than the press room at the Tour de France to find plenty of beer drinkers who would leap at the chance to sign a six- or seven-figure endorsement contract … although I doubt my colleagues and I would carry quite the same level of consumer appeal.
Charles
Bibs, shorts and la fissure du plombier
Dear Explainer,
Since I've never gotten a satisfactory answer from my fellow cyclists or bike shop owners, here goes: What's the advantage of wearing bib shorts over bib-less shorts? I've ridden with both over the years. I find the bib-less shorts generally more comfortable and they stay up around the waist just fine. (After all, my cyclists are not built like plumbers.) On the other hand, I find the bibs uncomfortable during hot summer days and they cause some skin chafing during long rides. The pros all ride with bib shorts, so what do they know that I don't? Or is this just one of those "because it's a European tradition" thing?
Phil Skousen
Orem, Utah
Dear Phil,
I agree that most — if not all — pros opt for bibs. I am just going to go with personal experience on this one. I always found that the more time I spent in the saddle, the more likely it was that my shorts would slip or shift into an uncomfortable position … and that was even in the days when my physique didn't resemble that of a plumber. Indeed, I'm old enough to have worn suspenders with my wool shorts back in the day. So, when Lycra bibs came out, I was pleased to say the least.
I really doubt that it's a "European tradition thing" that dictates that choice. Admittedly, a well-made pair of standard shorts will probably not cause riders to expose the much-feared la fissure du plombier, but over a long day, a pair of bibs is far less likely to shift into an uncomfortable position or create an unwanted bunching of fabric. These days, with mesh panels, I've rarely even noticed them being much different than regular shorts on even the hottest days.
Bibs have plenty of advantages, but they also have a few drawbacks, the primary one being the inconvenience they present when nature calls.
Nonetheless, my vote would have to go for bibs over shorts any day.
Readers? Your thoughts?
Charles
---
Email
Charles Pelkey
"The Explainer" is a regular feature on VeloNews.com. If you have a question related to the sport of cycling that our editors might be able to answer, feel free to send your query to WebLetters@CompetitorGroup.com and we'll take a stab at answering. Not all letters will be published and some questions may be combined with those of other readers. Please include your full name and hometown.