Commentary: Oakley, Red Bull fill important, unnerving role in growing freeride mountain biking
While many brands hesitate at the risk involved with an event like Red Bull Rampage, Oakley and the energy drink help grow the sport
Photo: CHRISTIAN PONDELLA
Heading out the door? Read this article on the new Outside+ app available now on iOS devices for members! Download the app.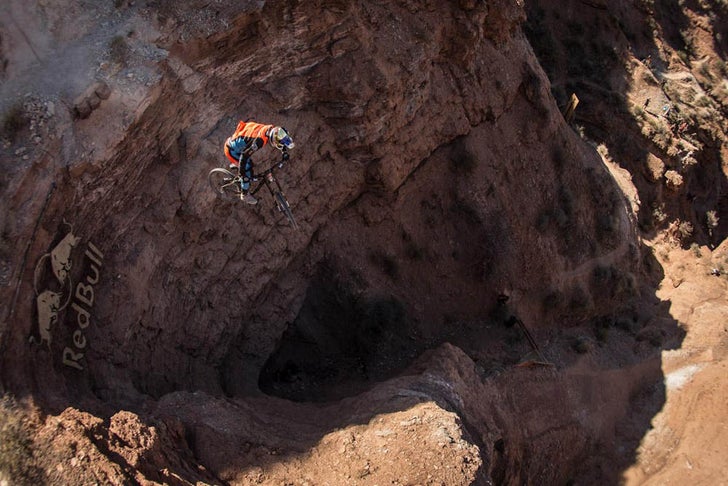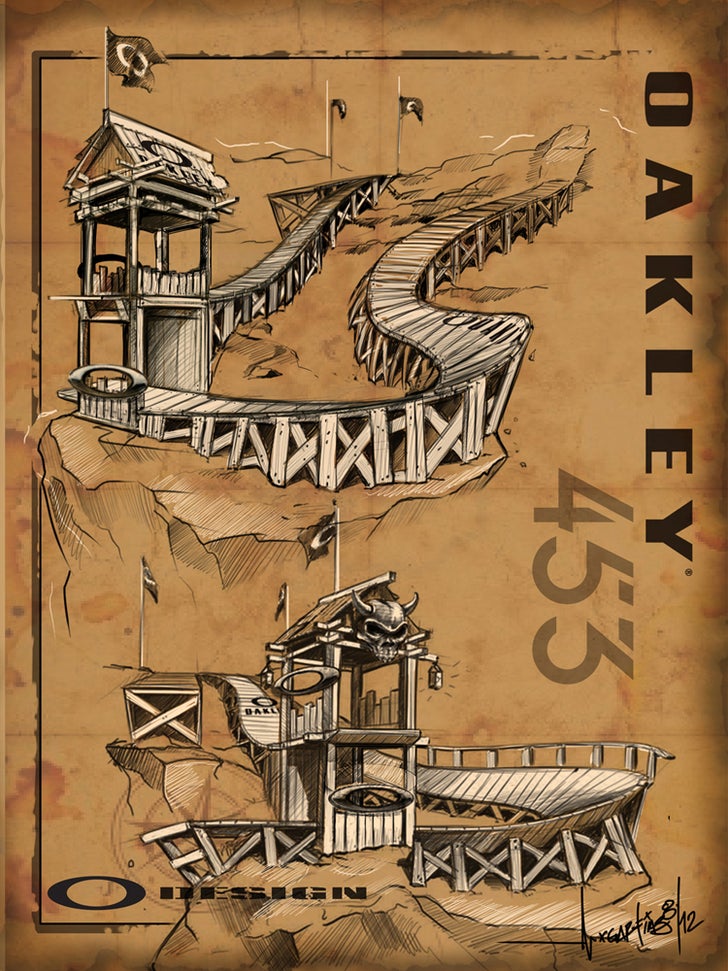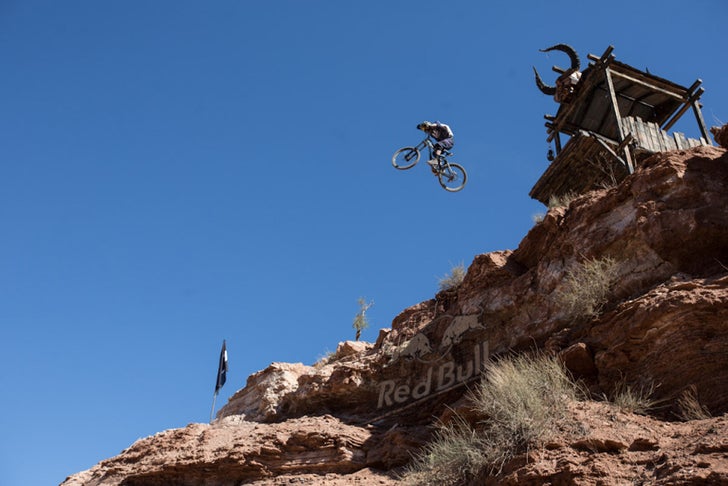 No need to pretend that you spent Monday doing anything but watching videos of mountain bikers launching themselves off the Oakley Icon Sender at the Red Bull Rampage. And you no doubt saw the footage of Cam Zink's horrendous gap-jump crash. Meanwhile, Kurt Sorge's lines earned him the win in southern Utah over Antoine Bizet and Logan Binggeli on Sunday.
It goes without saying that an event like the roughest freeride showdown, held in the remote southern Utah desert, is about far more than winning. Riders have their say on the terrain, with the entire mountain their playground, and can push the limits of human ability to any boundary, and beyond.
"Red Bull Rampage might be the most extreme sport event in the world, period," trials legend Hans "No Way" Rey told VeloNews. "I don't know what other events have these consequences."
Designers from performance optics brand Oakley stepped in this year to create a feature that pushed the limits of the sport even farther — a man-made feature that offered two lines to launch riders into the Utah desert.
The deliberately decrepit-looking structure carrying a mine shaft facade, with mismatched boards giving it an antiquated look, appeared as though it had been abandoned and waited for centuries to be discovered by a hucker. Besides the unmistakable oblong "O" branding, "Josh," a giant wooden skull with long, devilish horns wrapped in Kenda tires hung above the threshold, overseeing those brave enough to take it on. An Oakley representative showed VeloNews images of the design and construction of the ramp in Las Vegas last month and could barely contain his excitement.
"It was about pushing the progression of the sport to make people fall in love with mountain biking," Oakley marketing manager Steve Blick told VeloNews this week.
Corporate sponsorships of cutting-edge events like Red Bull Rampage are necessary for the growth of the sport, and exposure is excellent, but associating a brand name with an event this extreme is a gutsy undertaking. Serious injury is likely, and fatalities aren't out of the question.
"The riders are true gladiators and it takes certain companies to support these sports," said Rey. "The impression I had when I went there was that they were like gladiators in an arena who enter but don't know if they will leave."
Oakley introduced the Icon Sender at the 2010 edition of the Redbull Rampage in an effort to support Oakley rider Cèdric Gracia, who won in 2003. Gracia was recovering from an injury, and Oakley conceived the idea in order to help him with his line.
This year, Oakley added to the 40-foot drop a "side sender," a bermed ramp that curved around the bottom of the platform and launched riders off the end. Thomas Vanderham and Martin Söderström took the side sender line in competition, and Blick was delighted with the addition.
"What they did was exactly what I envisioned — the wall ride from outer space," he said.
Blick attended the event, overseeing a crew of in-house sunglass designers and a build crew to bring the vision to fruition.
Oakley's and Red Bull's involvement grows the sport by funding a project that not only pushes the limits of the sport, but provides a global forum to publicize it, particularly via social media. With live streaming, highlights reels, photo galleries and reports, live viewers accounted for very few of the eyes on the event. The video of Sorge's winning run at Red Bull Rampage received 4,200 likes on Facebook and TweetReach reported nearly 1,500 tweets hash-tagged #RedBullRampage. Zink's two crash videos had totaled more than 300,000 views on Youtube by Friday afternoon.
Nonetheless, don't expect companies to start queuing to develop a series of similar events. True development of the sport would come from sponsoring start-up events before they gain traction, but with that comes responsibility that few brands care to take on.
More companies will be there to keep the stoke for mountain biking alive in the future. While Rey speaks on behalf of all the Rampage competitors in saying that they would love to have the opportunity to compete in similar events on a monthly basis, for now he believes that by "stepping away from the BMX events to a true event that even BMX riders would be in awe of, freeriding has found its real identity with the Red Bull Rampage."