In the wake of Superstorm Sandy, New York-area 'cross scene races on
The 2012 Staten Cross, with its venue destroyed by Superstorm Sandy, has merged with next weekend's Super Cross Cup in Long Island, New York
Heading out the door? Read this article on the new Outside+ app available now on iOS devices for members! Download the app.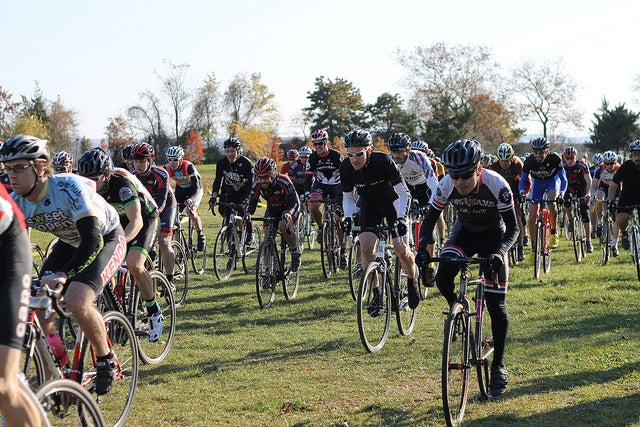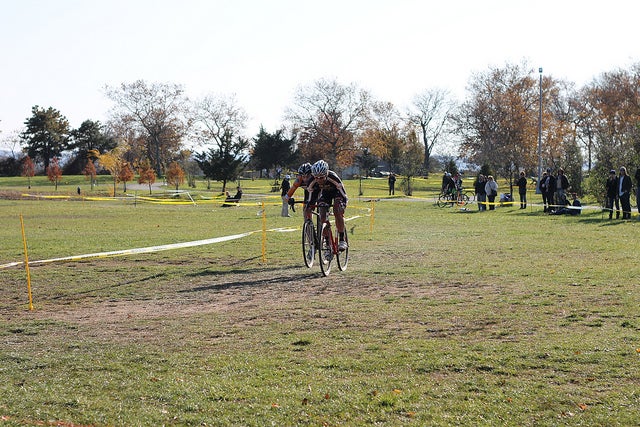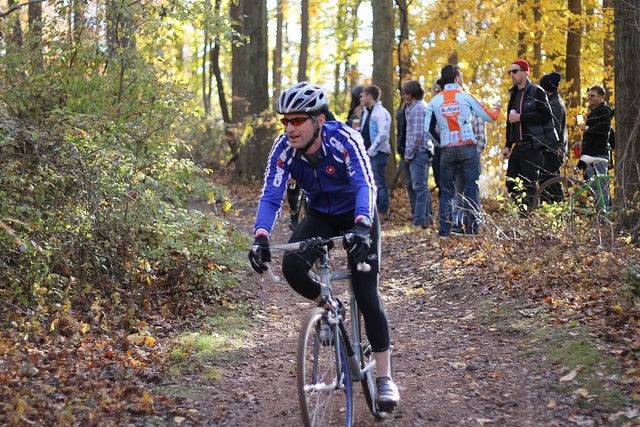 LONG ISLAND, New York (VN) — In the wake of Superstorm Sandy, which battered much of the East Coast last week, organizers of the fifth edition of Staten Cross have rolled the event over into the two-day Super Cross Cup in Long Island, New York.
Staten Cross was originally set to take place Saturday, November 10, in Wolfe's Pond Park in the New York City borough of Staten Island. However, the park — which "had a front-row center seat for the hurricane," according to race organizer Christophe Jammet — is now a staging area for post-storm relief efforts.
"Once we got the word from them last Sunday that the park wasn't going to be usable for the race, I called the Parks Department and tried to look for alternate venues," Jammet said. "But a lot of them were damaged as well."
Unable to find a suitable New York-area venue, Jammet and Super Cross Cup organizer Myles Romanow agreed to merge the two events.
"After that push, I talked to Myles, and I talked to a couple other people … we decided to roll [the registrations] over," Jammet said Friday afternoon. "But if people were already registered for [both events], or if they couldn't make it, they could chose to either forgo their registration and then have it be used for the recovery effort and donated to charity, or request a refund."
Jammet has now rolled the entries for Staten Cross — all 307 of them, including 100 Cat. 4 entries with a 20-person wait list, he told VeloNews — into the November 17-18 Super Cross Cup weekend.
For more than 60 of those Staten Cross entrants, Saturday's 'cross race is now a volunteer cleanup day.
"It makes sense to use this day to help the people on the island that we go to once a year to put the race [on], because ultimately that's way more important than going around in circles for an hour or so," Jammet said. "I think the community, the cycling and cyclocross community in New York, has really come together to do this … and we're going to bring stuff to help the cleanup effort."
Contacted via email, Romanow said: "While upon a cursory inspection, it may appear that in fact, one race has left, in reality we postponed it a week… and still are managing to maintain the UCI portion of [Super Cross]. I think, the net is a gain for the cycling community of [New York State and New York City], and hopefully we can raise some extra money for those affected by the storm on Staten Island."
Added Jammet: "It's much more important to actually help in this situation, as opposed to just give money to the Red Cross and then wonder what happens to it."
The after-party, however, hosted by race sponsor shop NYC Velo, is still a go; the erstwhile race prizes are now auction items for the relief efforts.
"We had a pair of cyclocross framesets that were going to be built-to-order … those are going to be auctioned off to raise money," Jammet said.
In the meantime, wrote Romanow: "I hope things in the next week go smoothly, we are blessed with some good weather (after our share of bad), and we have fun, safe races that help the local cycling scene, and raise some money for disaster relief."
If he gets his wish, the 10-year-old Super Cross Cup, contested in Eisenhower Park and bolstered by rolled-over Staten Cross entrants, will take place as planned.